The Little Company's production of Roald Dahl's Fantastic Mr Fox in 2012 was a huge hit with parents, teachers and children.
"Very interactive"
"Engaging and true to the book!"
"Enjoyed by both children and adults."
This July, SRT's The Little Company is excited to present Fantastic Mr Fox in Mandarin!
Fantastic Mr Fox is a classic tale of goodies and baddies. It is an inspiring story about the brave and clever Mr Fox who, with the help of his family and friends, outsmarts three farmers' nasty schemes in order to provide food for the animal community.
The farmers Boggis, Bunce and Bean have been digging up the animals' home, trying to get Mr Fox by any means possible. Trapped underground, Mr Fox and his family and friends are starving, leaving Mr Fox with no choice but to devise a plan to find food for everyone to survive.
Filled with humour and packed with action, this is a fantastic show to be enjoyed by children of all ages.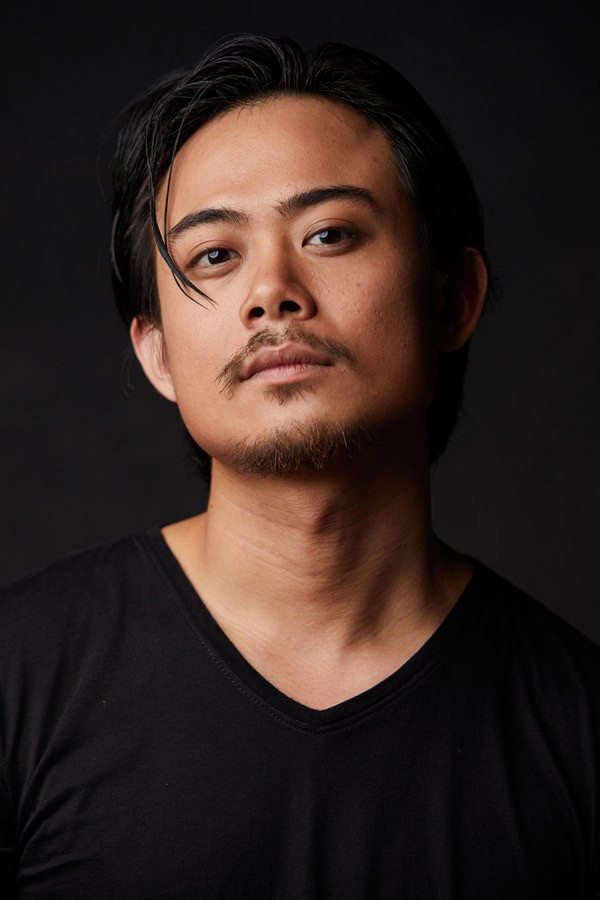 Our Parenting World – OPW Media team is pleased to be able to interview Vester Ng (VN) – Fantastic Mr Fox. About Vester, he joined the LASALLE College of the Arts' BA (Hons) Musical Theatre programme, after previously studying at Nanyang Academy of Fine Arts' Diploma in English Theatre programme. His credits include Fat Kids are Harder to Kidnap (How Theatre), Metamorphosis (Matt Grey), Urinetown (George Torbay), Fiddler on the Roof (Emily Maltby) and Aida (Joe Barros). Vester also had the honour of performing in The LKY Musical where he played the role of Ng Kai, directed by Steven Dexter. With experience also in local films and television, Vester wishes to pursue a career in the entertainment industry in all its forms. 
Exclusive Interview with Vester Ng ( 黄健顺 ) – Fantastic Mr Fox
1. Please share with us more about your background and what sparked your interests to be an actor?
VN: Since young, I enjoy being on stage and I was not shy to sing or dance or perform in front of strangers. However, I didn't think that I would be an actor by profession until my first encounter with acting in a musical.
The first musical I did was West Side Story when I was in ITE. It was my CCA and I decided to take it further, therefore I entered NAFA to pursue a Diploma in English Theatre. After graduating from NAFA, I continued on in LA SALLE for my Bachelor in Musical Theatre.
2. Can you tell us more about your role in Fantastic Mr Fox?
VN: I play the role of Mr Fox. He is the head of the family and tries his best to provide food for his family. Throughout the play, you can see how he goes through hardship, using his intelligence to come up with strategies to search for food together with his family against the farmers.
3. What are the challenges that you faced in acting out your character and how did you overcome it?
VN: It is always harder to portray a non-human role. I wanted to portray my character as close as possible to the behaviour of the real fox in the animal kingdom. I tried my best to bring out the character by going online to research and watching several documentaries to get the essence of a fox's behaviour.
4. What are some of your favourite scenes?
VN: Most of my favourite scenes are actually those with the farmers involved. Those scenes are funny, entertaining and I am sure audiences will feel the same way as I do.
5. Do you have any advice to children who would like to go into acting and how can they do it?
VN: I will tell them to just go for it! Don't be shy! There are many speech and drama courses available for kids and they should go sign up if they are really interested in acting.
6. Any interesting things that you would like to share with our readers about Fantastic Mr Fox and what can audience expect when they come and watch the show?
VN: Just come and join us for lots of fun, joy and laughter throughout the show. And also, prepare yourself for some "DIGGING" experience. 
The Fox Family has a message for you! 
Hurry, book your tickets now, don't miss the opportunity to catch Vester Ng and Fantastic Mr Fox's cast in this fun and awesome show that is great for the whole family to enjoy! 
Thank you Vester Ng for taking our interview!
Fantastic Mr Fox
Show Dates and Time:
Wed, 31 Jul – Sun, 8 Sep 2019
Weekdays: 10am
Weekends , 12 Aug : 11am & 2pm
9 Aug, 17 Aug, 25 Aug & 8 Sep : 11am
Venue:
KC Arts Centre – Home of SRT
Ticket Pricing:
(Excludes Booking Fee)
Weekdays
Standard: S$29, S$26
Family Package of 4:
Cat 1: S$98
Cat 1 tickets (with TLC CD Vol.2): S$110
Weekends & Public Holidays
Standard: S$49, S$39, S$36
Family Package of 4:
Cat 1 (with photo taking)*: $166
Cat 2 (no photo taking): $132
Family Package of 5:
Cat 1 (with photo taking)*: $210
Cat 2 (no photo taking): $167
Family Package of 6:
Cat 1 (with photo taking)*: $254.10
Cat 2 (no photo taking): $202.20
Family Package of 7:
Cat 1 (with photo taking)*: $298.20
Cat 2 (no photo taking): $237.30
Family Package of 4 (with TLC CD Vol.2):
Cat 1 (with photo taking)*: $178
Cat 2 (no photo taking): $144
*Ticket includes a photo taking session with the cast in costume.
(Applicable for Weekend/ Public Holiday shows only.)
To find out more and to purchase the tickets at SRT's website, please visit https://www.srt.com.sg/show/fantasticmrfox/
To find out more and to purchase the tickets at SISTIC, please visit https://www.sistic.com.sg/events/cmrfox0919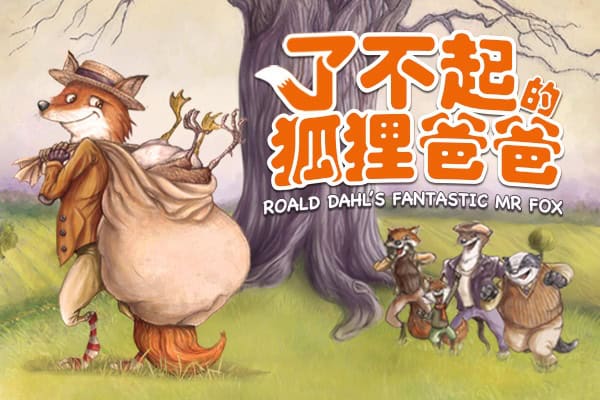 Good News! Giveaway Alert! 
Thanks to SRT's The Little Company, we are giving away a pair of tickets for you to bring your child to watch Fantastic Mr Fox by SRT's The Little Company on Saturday 10 August, 11am at KC Arts Centre – Home of SRT.
1) LIKE and FOLLOW Our Parenting World Facebook Page and Singapore Repertory Theatre Facebook Page
2) LIKE, SHARE and TAG 5 friends to share this Facebook Giveaway Post
3) FOLLOW our Instagram at @opwmedia  and @singaporerepertorytheatre
*Please set your profile to PUBLIC so that we are able to verify your entry.
*Please also indicate your Instagram handle at the Facebook Comment Post and check that all the steps are entered correctly to be eligible for the giveaway.
Hurry, giveaway will close on 2nd August at 23:59Hr. 
Thank you and Good Luck! 🙂 
Giveaway is closed, winner has been announced and notified, for winner's announcement, please visit this LINK.