Celebrate the Year of the Rooster at AquaMarine at Marina Mandarin where it serves a stunning variety of Asian and International cuisines. AquaMarine has always been a popular choice for diners to enjoy top quality, delicious buffet spread. With the coming Lunar New Year, AquaMarine has come up with festive dishes to celebrate this joyous new year! 
Our Parenting World team brings to you the highlights of the Lunar New Year dishes that will be served at AquaMarine on top of its festive spread specially prepared by Chef Chan Tuck Wai and Executive Chef of Marina Mandarin, Tony Khoo :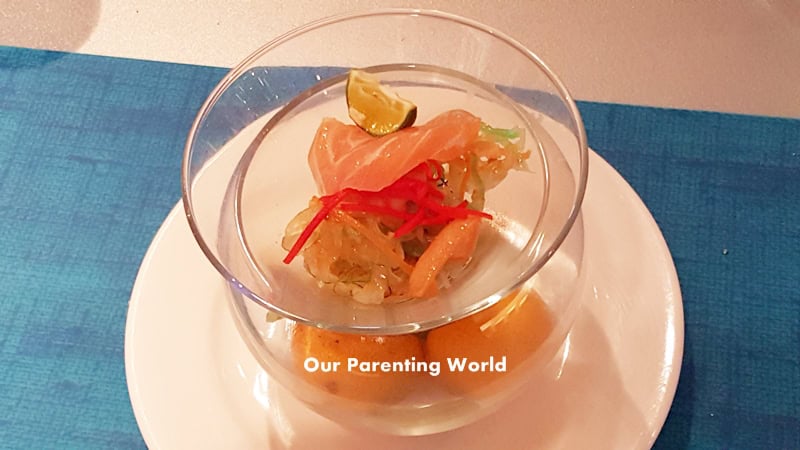 Yu Sheng in DIY Station 
During the Chinese New Year period, diners can enjoy feasting to the freshly-made Yu Sheng consisting of salmon and salads that will be served as a Do-It-Yourself (DIY) Station. Help yourself to as much Yu Sheng as it symbolises prosperity and good luck for the coming year!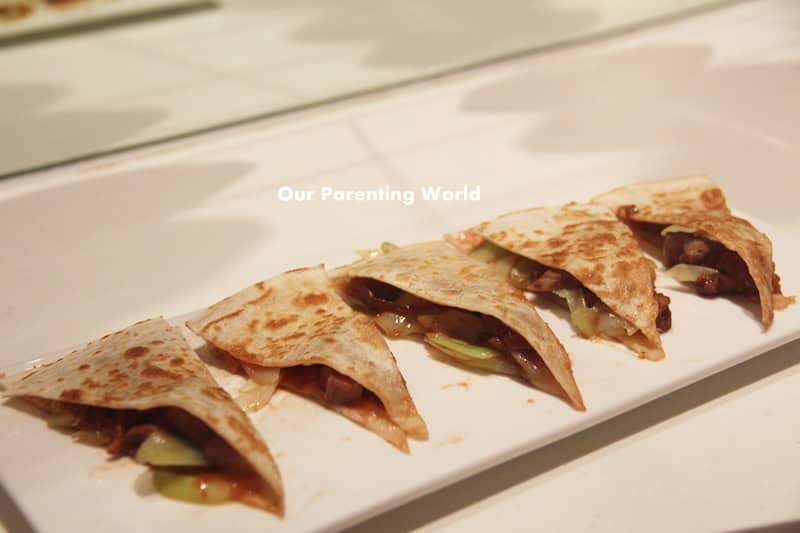 Roasted Duck and Wok Fried Leek in Buckwheat Crepes
This amazing combination is both savoury and mouthwatering, just perfect when wrapped together in buckwheat crepes that is healthy and tasty!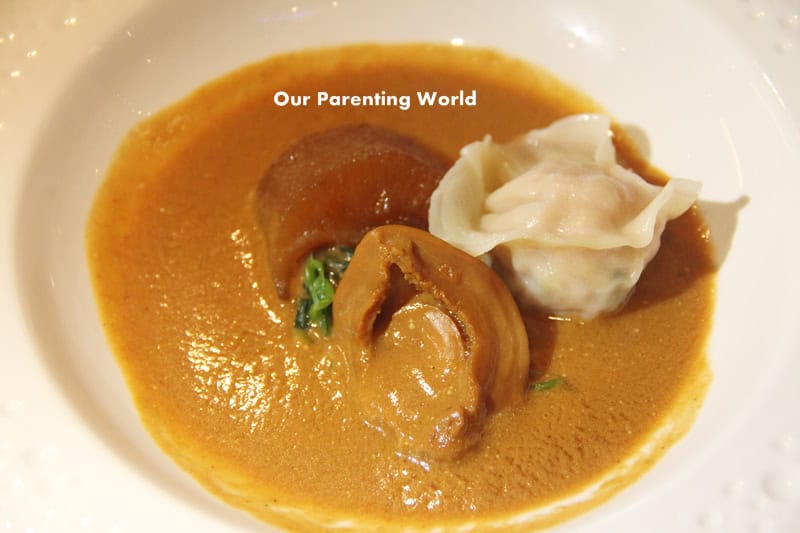 Whole abalone, Sea Cucumber and Lobster Dumpling with Crustacean Sauce
This is the first time we have tried this interesting combination especially with Crustacean Sauce. The combination works well and they are extremely flavourful with the sauce that comes with a tinge of spice. Abalone, sea cucumber and lobster are all considered as a delicacy and auspicious to have during Lunar New Year.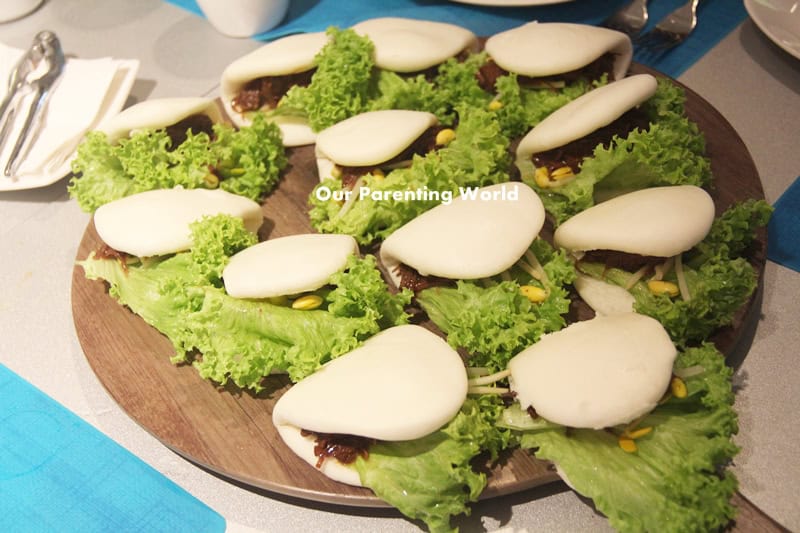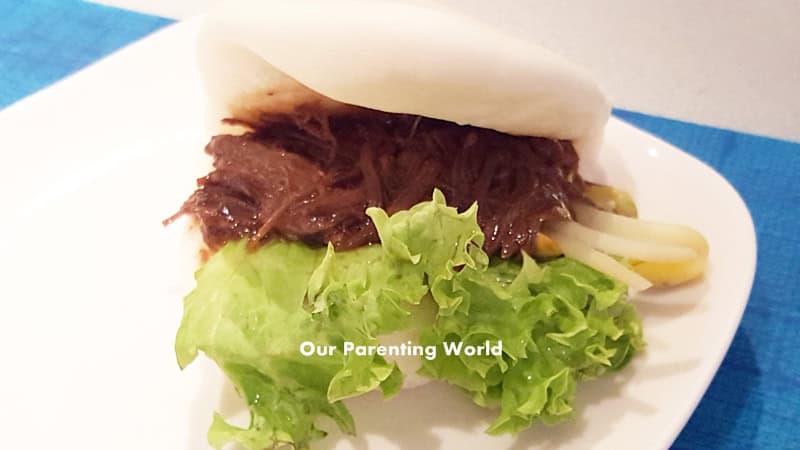 16 Hours Cooked Wagyu Beef Short Ribs with 8 Spices and Steamed Lotus Bun
We are very impressed to know that the delicious Wagyu is cooked for 16 hours! The meat is so soft, tender and very flavourful with its long hours of cooking together with 8 spices. This is available at the carving station and a must-try!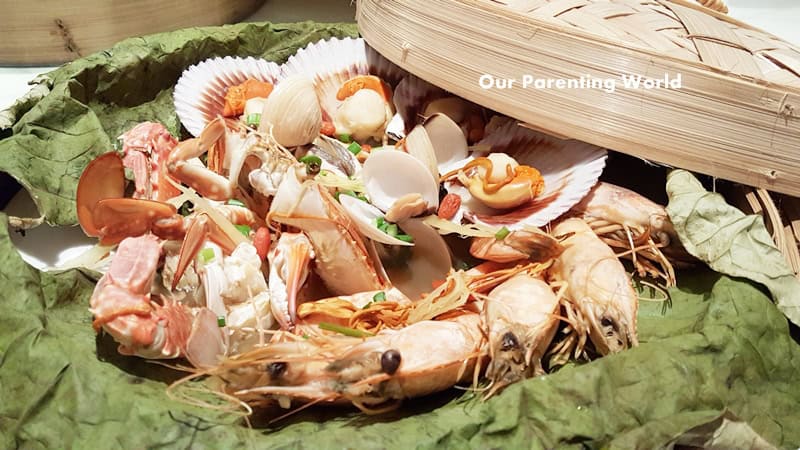 Steam Seafood with Cordycep Blossom In Lotus Leaves
Seafood lovers don't miss this! This is a visually stunning basket of a variety of seafood consisting of fresh, sweet, succulent and nicely cooked flower crabs, large prawns and a bountiful seafood catch, cooked in Cordycep Blossom and wrapped in Lotus Leaves. Come and dig yourself into this enjoyable variety of steamed seafood!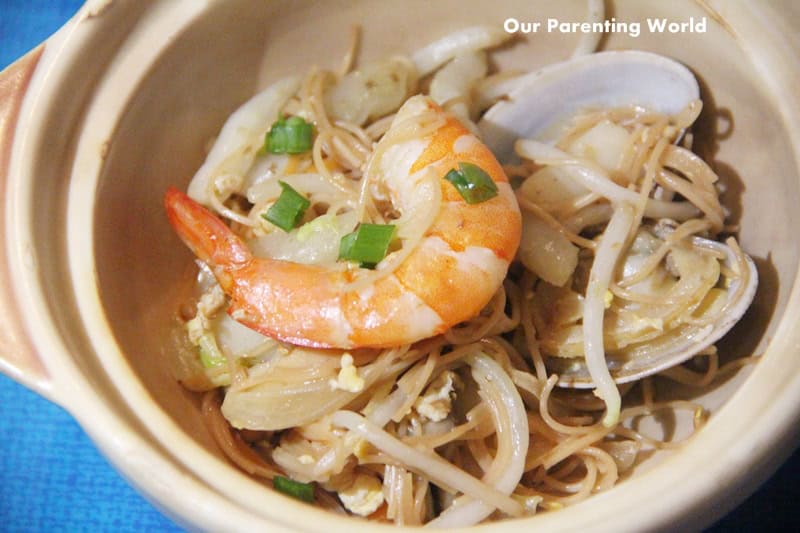 Stewed Mee Sua with Seafood
Mee Sua is a type of Chinese noodles made from wheat flour and noodles has a significance of longevity which is auspicious to have during Chinese New Year. The noodles are lovingly cooked by Chef filled with generous servings of fresh seafood with the intention of bringing warm taste and a comforting touch of coming back home to a meal. The mee sau has been soaked with the goodness of the gravy and each bite is full of flavour together with the fresh seafood. A very satisfying noodle dish!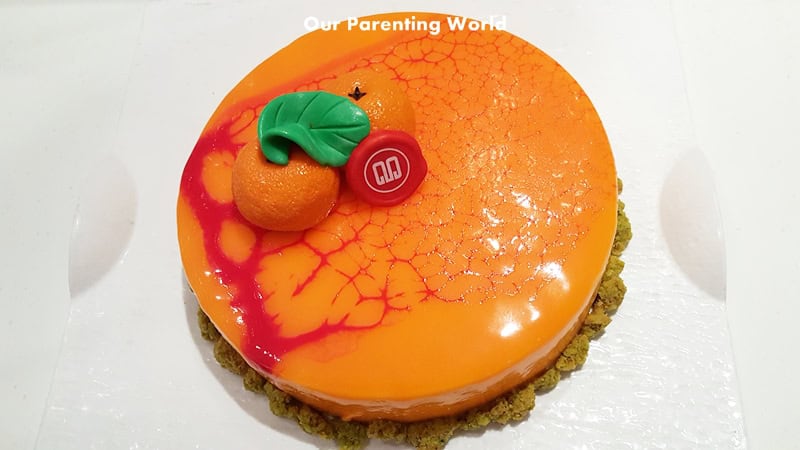 This Year of the Rooster, AquaMarine introduced its Mandarin Orange Cake which has a wealthy burst of citrusy sweetness and prosperity with every bite to bring good luck to its diners. This Mandarin Orange Cake is moist and fruity to taste, a delight to have it as a dessert.
Celebrate Lunar New Year with your family and friends at the very popular AquaMarine and look forward to indulge in Chinese New Year dishes specially prepared to delight your taste buds and brings auspicious meaning to the New Year! 
Aquamarine
Level 4 Marina Mandarin,
6 Raffles Boulevard,
Singapore 039594,
Tel: 6845 1111
Additional Information: 
Lunar New Year Dinner
630pm to 10pm
16 Jan 2017 to 17 Feb 2017 (except 27, 28 and 29 Jan)
Sun to Thurs $70++ per Adult and $35++ per child 5 to 12 years old
Fri and Sat $80++ and $40++ per child 5 to 12 years old
Lunar New Year Reunion Buffet dinner
27 Jan is 630pm to 10pm at $128++ per Adult and $64++ per child 5 to 12 years old
Chinese New Year Day 1 and 2 lunch is $68++ per Adult              
Chinese New Year Day 1 and 2 dinner is $88++ per Adult 
Reservations at 6845 1111
www.marinamandarin.com.sg/dining