HELLO,

WELCOME TO OUR PARENTING WORLD – OPW MEDIA WEBSITE!
Being a parent is never dull. Whether you are trying to balance work and home life, tackle sibling issues, juggle everyone's schedule, cook a nutritious meal, or just making sure everyone's needs are met (including yours) on a daily basis, being a parent is daunting, tiring, rewarding, and joyous all at once! Sometimes you just need a community to reach out to that knows what you are going through, and may be able to help. At Our Parenting World, you can follow our journey as parents. We post pictures of our family adventures, offer ideas for fun activities, and share a multitude of stories about our journey as parents. 
Our Parenting World (OPW) is a Lifestyle and Parenting Online Media Website and we are pleased to introduce our team members.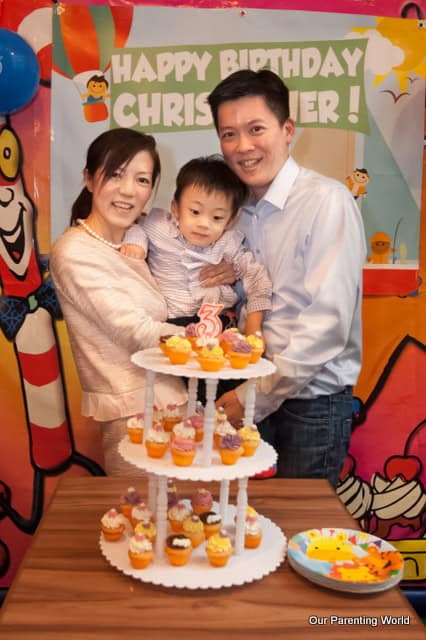 Iris and Raymond met and fell in love when they were working as colleagues in a law firm, together they have an adorable son, Christopher. Having to cope with hectic working life, they find joy in spending time with their son and during their free time, they also like to share and contribute articles in areas of legal matters, parenting and simply sharing about their experiences. Their favourite family hangout in Singapore are Botanic Gardens, Parks, Playgrounds, Marina Barrage, Gardens by the Bay, Sentosa etc.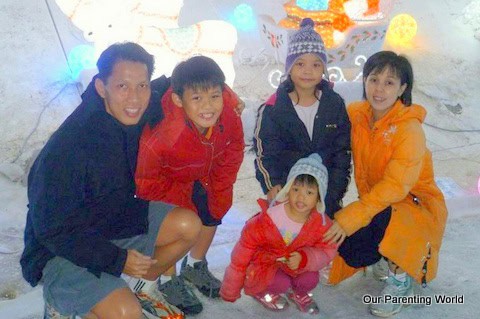 Yi Tuan and Yu Tao met when they were studying in the University and after graduation, husband works as an Engineer and wife is in the teaching profession. The lovely couple have three wonderful children, William, Elriza and Teddy and they believe in spending quality family time together. Swimming is their children's all-time favourite activity heavily influenced by their father who simply loves to swim. The family also like to travel during school holidays and share about their parenting journey. They believe in achieving a right balance of study and fun for their children. Their favourite family activities include swimming, cycling, travelling, going to Beach resorts during vacations etc.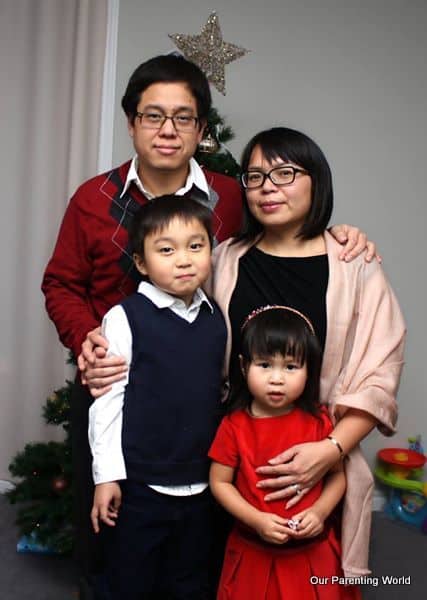 Carmon and Lloyd have always been a loyal reader of OPW as they are constantly on the lookout for good value family fun, ideas and activities. Now joining the team, they are enthusiastic and excited to share. Lloyd works as an IT consultant and Carmon works on the administration of the business. They have two beautiful children, Caedmon and Arianna. As parents, they are always finding ways to provide for their children with a good family life, trying to encourage their children to like learning, to enjoy the activities they are involved in while balancing it with the right dose of discipline.
Aveline and Hugh, together with their three lovely children, Kaz, Mika and Toshi. This is a beautiful family of Chinese and Japanese mixed. Coming from different countries, destiny brought them together, they both met and fell in love in Canada. Currently, they are in the food business and Aveline loves to cook, she can whip up many delicious meals. One of their all-time favourite place in Singapore where they spend lots of family time together is at Sentosa and during holidays, they will go travelling together as a family. 
About Our Parenting World – OPW Media :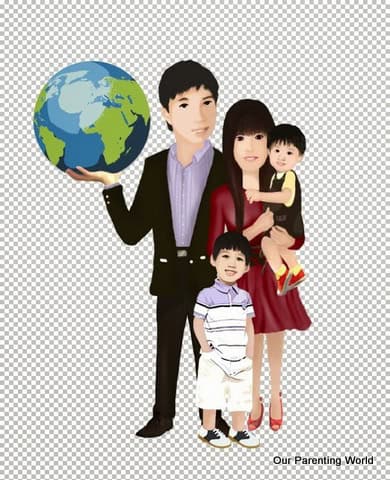 Our Parenting World is founded by a Daddy and Mummy team with two boys. Daddy Victor works in the medical sector and Mummy Virginia works in the education sector. Together they wrote Singapore's first ever book reviewing the healthcare system in detail.  The book, "Picking the Right Hospital Right Doctor in Singapore," has been a huge success and the book is sold out.  This book is the result of two years of in-depth research into the healthcare system of Singapore, educating reader on key medical issues; such as the difference between subsidized and unsubsidized medical services, getting a subsidized letter to see a specialist in a government hospital, how to compare different hospital services and costs, and what to look for when choosing a hospital or doctor for you and your family. We believe these are important issues to be concerned with as a parent, and we seek to provide information that is clear and easy to understand so you can best educate yourself. 
We would like to hear from YOU!  Connect with us via our contact page or Facebook to share your parenting stories, tips, advices, and ideas.  It takes a village to raise a child, so we can all benefit from sharing ideas on anything and everything we encounter as parents.  Sometimes parents get so overwhelmed, and rightfully so.  It's important to take a step back and remember that other people are going through the same things, and they may be able to offer you some advice. 
Come and join us on our parenting and lifestyle journey, and connect with us so we can build a community of parenting professionals, filled with information, advice, and laughs!
Please feel free to email us at [email protected] and [email protected]

Follow our official social media accounts as follows:
Facebook: https://www.facebook.com/our.parentingworld/
Instagram: @opwmedia
Thank you and we love to get to know you! 🙂 
Our Parenting World – OPW Media has been featured in the following: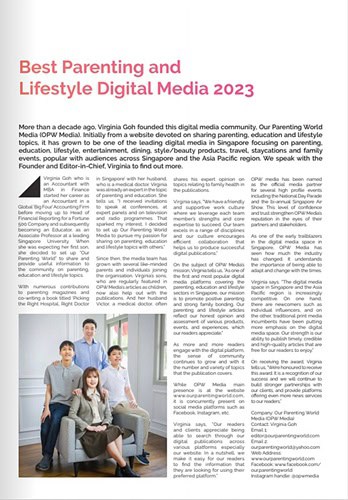 Our Parenting World – OPW Media
Best Parenting and Lifestyle Digital Media 2023 – Singapore Business Awards 2023
Our Parenting World – OPW Media
Best Digital Parenting & Lifestyle Media Platform 2023 – South East Asia Business Awards 2023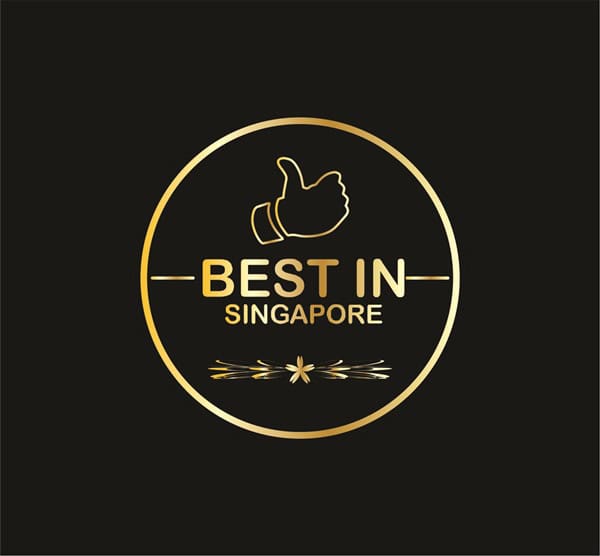 Our Parenting World – OPW Media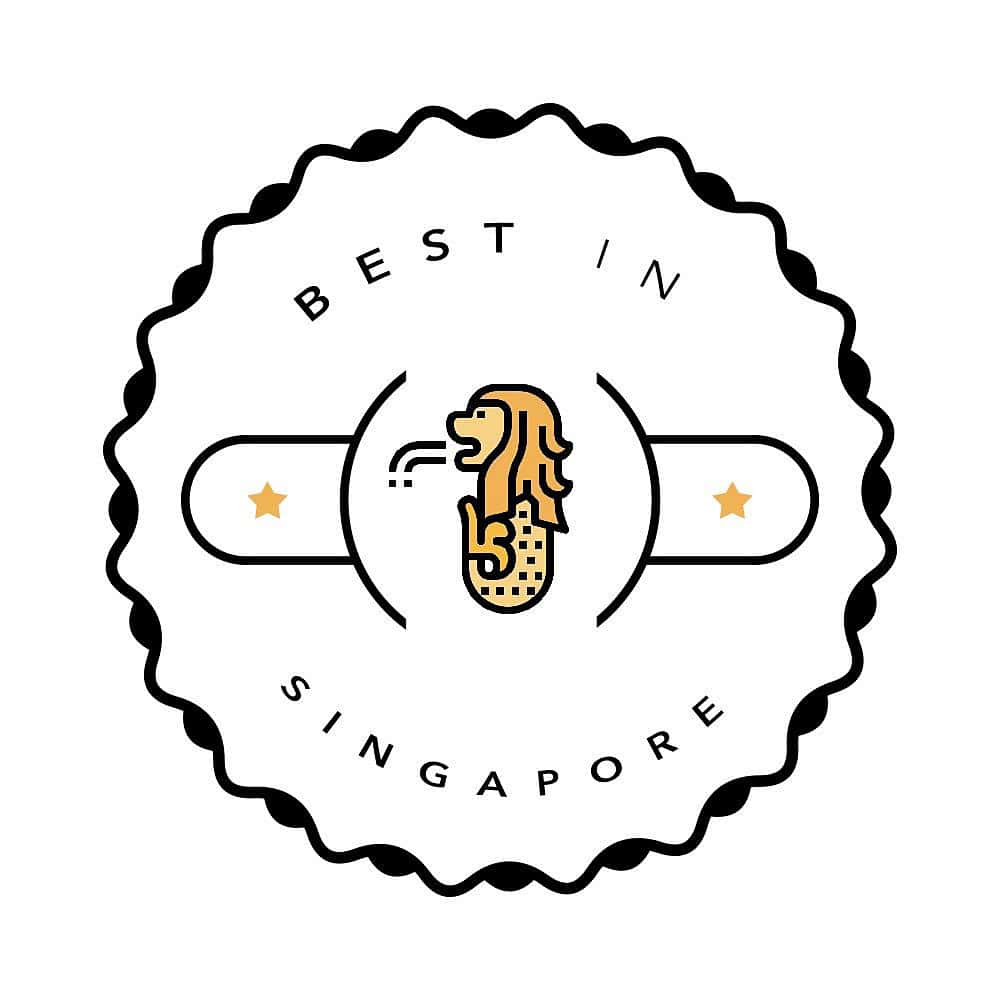 Our Parenting World – OPW Media
Best Lifestyle Blogs in Singapore by BestInSingapore
Our Parenting World – OPW Media
Top Parenting Blogs in Singapore by Bumble Scoop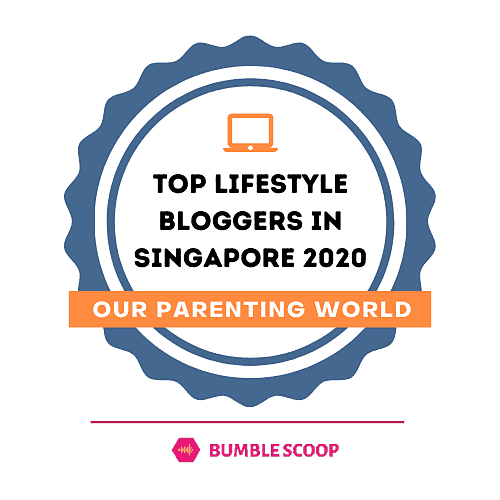 Our Parenting World – OPW Media
Top Lifestyle Bloggers in Singapore by Bumble Scoop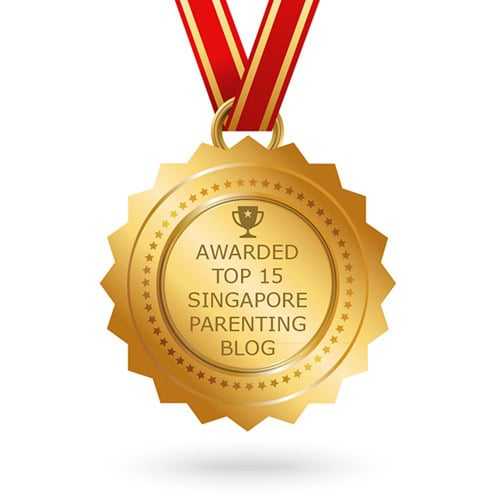 Our Parenting World – OPW Media
Top 15 Singapore Parenting Blogs & News Websites To Follow by Feedspot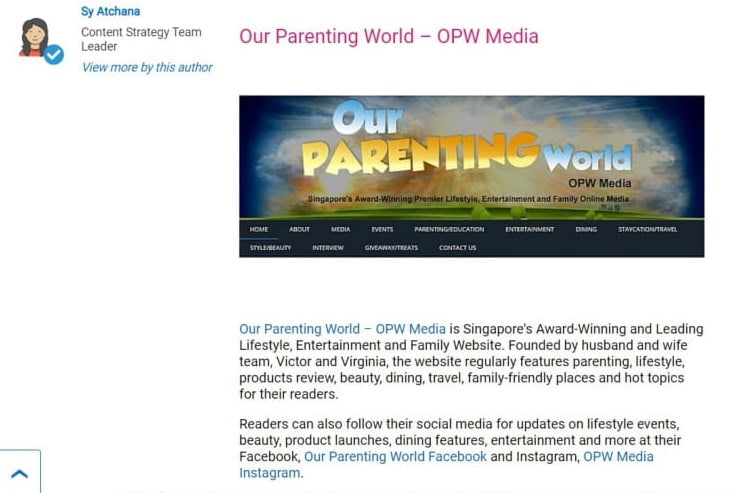 Our Parenting World – OPW Media has been featured as Twinkl's list of top Singapore parenting blogs. To find out more, please click here. 
Virginia, our founder, and editor of Our Parenting World – OPW Media has been featured as Twinkl's list of the top mom influencers. To find out more, please click here. 

Top Parenting Instagram Influencers from Singapore by NinjaOutreach

Listed by Factiva as A-list Blogs from Singapore. 
Our Parenting World listed by Factiva as one of the A-list Blogs from Singapore. Factiva is a business information and research tool owned by Dow Jones & Company.
Our Parenting World won International Awards for Best Asian, Best Parenting, Best Group/Community and Best Writing for Weblog Awards 2015. Weblog Awards is the largest and longest-running blog awards internationally. 
The Weblog Awards, nicknamed the Bloggies, was an annual non-profit blog awards that began in 2001. Until its end in 2015, it was the longest running and one of the largest blog awards, with winners determined through internet voting by the public. 
Our Parenting World Media is featured in Rating.sg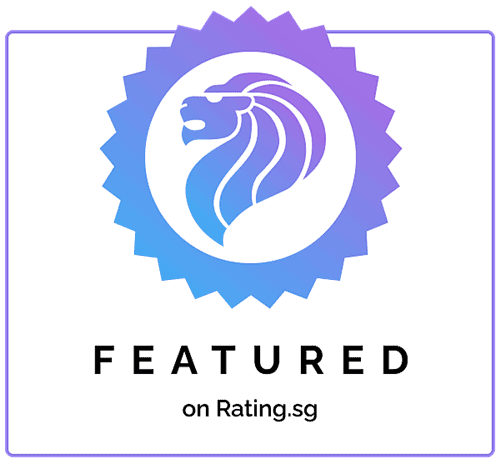 About Rating.sg: The Team of Rating.sg aims to connect both locals and tourists with a variety of businesses in Singapore. Business owners can apply to make a profile and to share essential information about their company and services, including photographs, basic description, promo codes, ads, and announcements. The launch of the project represents the new start for local businesses after the hardships of COVID-19, that is opening to new people and new possibilities. More details about Rating.sg at https://rating.sg/professional-services/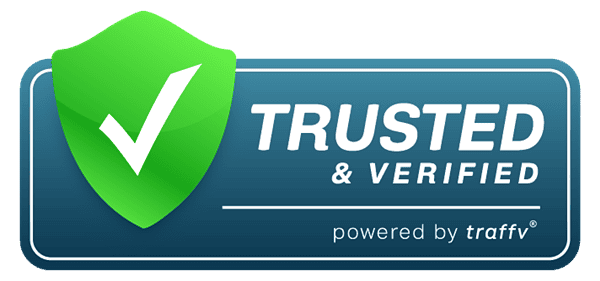 Trusted & Verified by Traffv at https://traffv.com/verification/ourparentingworld/