If the word "circus" is mentioned, most of us would think of an exciting performance which involves acrobats, flying motorcycles and live animals show. Cirque Du Soleil – Totem is a bit different, as the main focus is on the amazing human acrobats without the animals or flying motorcycles that will keep you entertained non-stop and leave you fascinated with their remarkable performances!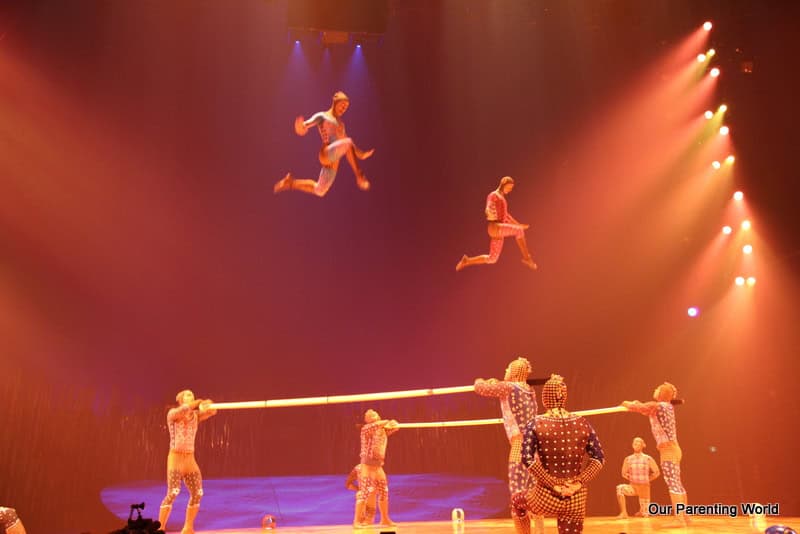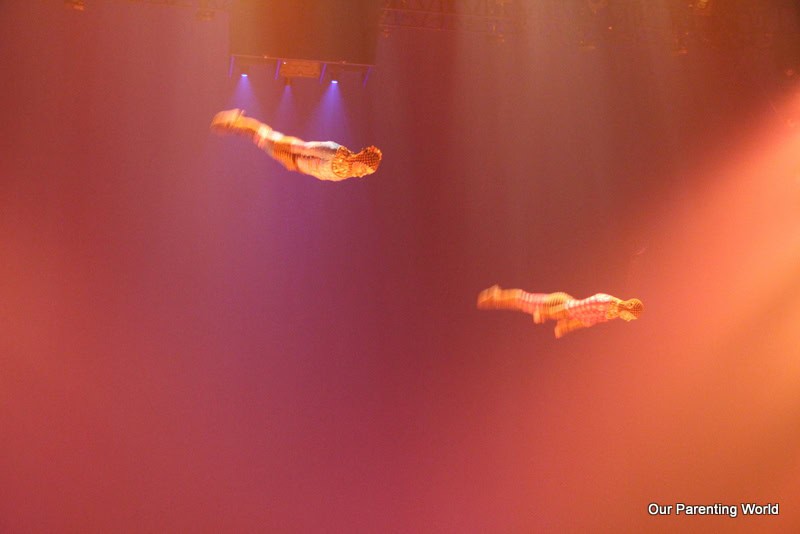 The storyline for Totem is the journey of human from the beginning of life all the way to their desire to fly. The cast involves 46 circus artists, actors, musicians and singers from 17 countries.
Audience can expect non-stop jaw dropping performance and many times we felt that our heart almost jumped out by the dangerous acrobatics being performed for example doing trampoline on a very narrow plank. Certainly the saying "Don't try this at home" is very true if you bring your children to watch Cirque Du Soleil – Totem.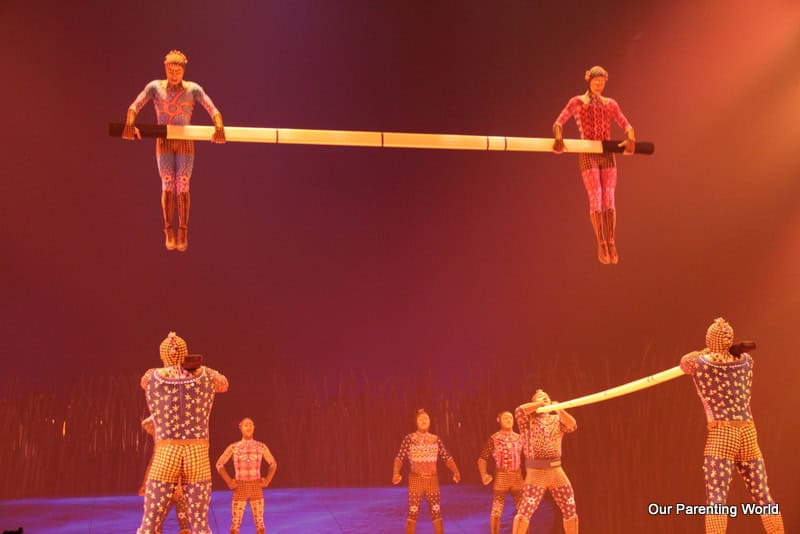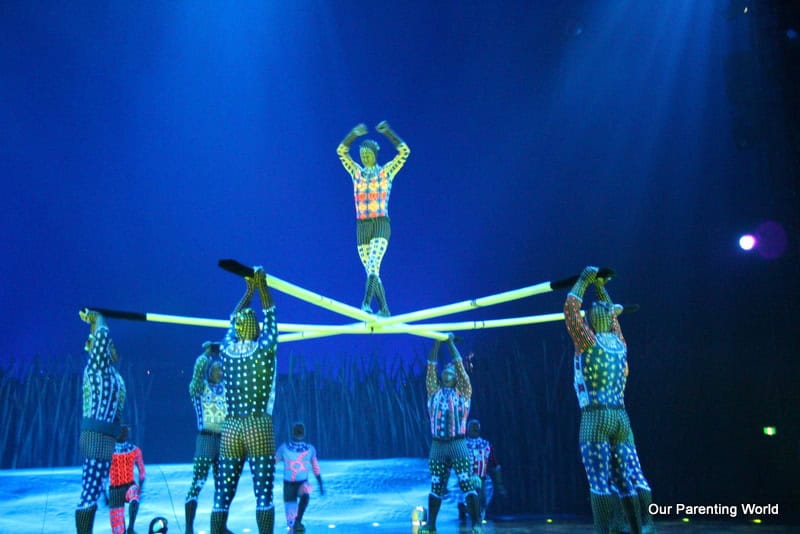 Cirque Du Soleil can be traced to its origin from the street performers in the province of Quebec Canada. Among the street performers in the early group were fire-eaters, mime artists, jugglers, and stilt-walkers. These performers initially organized a festival which was the precursor to Cirque Du Soleil, and officially formed Cirque Du Soleil few years later.
Expect laughters from some of the funny scenes where the performers will also interact with the audiences. Currently Cirque Du Soleil has 20 shows which are performed at various part of the world. "Totem" was first premiered in 2010 and this critically acclaimed show is now performing in Singapore!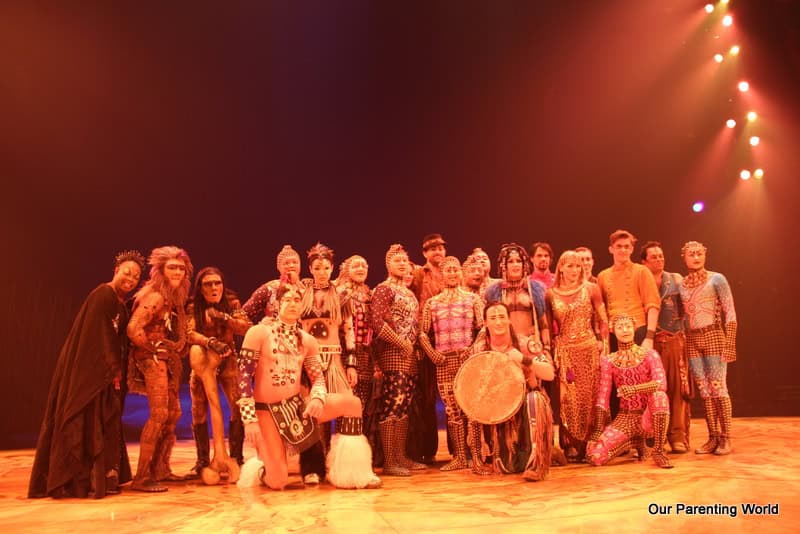 Cirque Du Soleil – Totem is held at "Under The Big Top" with the iconic blue-and-yellow big top located at the open air field next to Marina Bay Sands. This is the same venue which hosted another International renowned show "Cavalia" last year. The venue is air-conditioned and the seats are relatively comfortable for a circus type performance. We are certainly impressed with the performance and high energy mind-blowing acts together with flashing and colourful costumes, lighting and music that go very well with the show. This is a spectacular show that is suitable for everyone and for the whole family to enjoy! 
Due to overwhelming demand, the show has actually been extended from 25 November to 6 December with new tickets already on sale. Please click HERE for more information. 
Additional Information
Cirque Du Soleil – Totem
Event Date
Wednesday, 28 October – Sunday, 6 December 2015
Tuesday – Friday: 8pm
Tuesday (10 November): 4.30pm & 8pm
Saturday: 4.30pm & 8pm
Sunday: 1.30pm & 5pm
Venue: Under the Big Top, next to Marina Bay Sands
Ticket Pricing
(Excludes Booking Fee)
VIP Rouge (First row): S$328
VIP Rouge : S$308
A Reserve: S$188
B Reserve: S$168
C Reserve: S$138
D Reserve: S$98
Saturday – 7 November, 28 November & 5 December (8pm shows)
VIP Rouge (First row): S$328
VIP Rouge : S$308
A Reserve: S$188
B Reserve: S$168
C Reserve: S$138
D Reserve: S$98
Behind The Scenes VIP: S$495
Please click HERE to go into Sistic to purchase the tickets.