We are excited to catch SRT's The Little Company's Fantastic Mr Fox, this is based on a popular children's novel written by British author Roald Dahl. The story is about a courageous and clever father fox attempting to keep his family safe and fed by outsmarting three meanest nastiest farmers, Boggis, Bunce and Bean in order to provide food for his family and the animal community.
The best part of this musical is that it is conducted in Mandarin and it is not often that kids get to watch a full play in Mandarin. We thought it is a good opportunity for them to learn, understand and appreciate Mandarin more. Before the show starts, Mr Fox and his family will go around the theatre and interact with the audience. They taught the kids how to perform various "digging" actions that get them excited.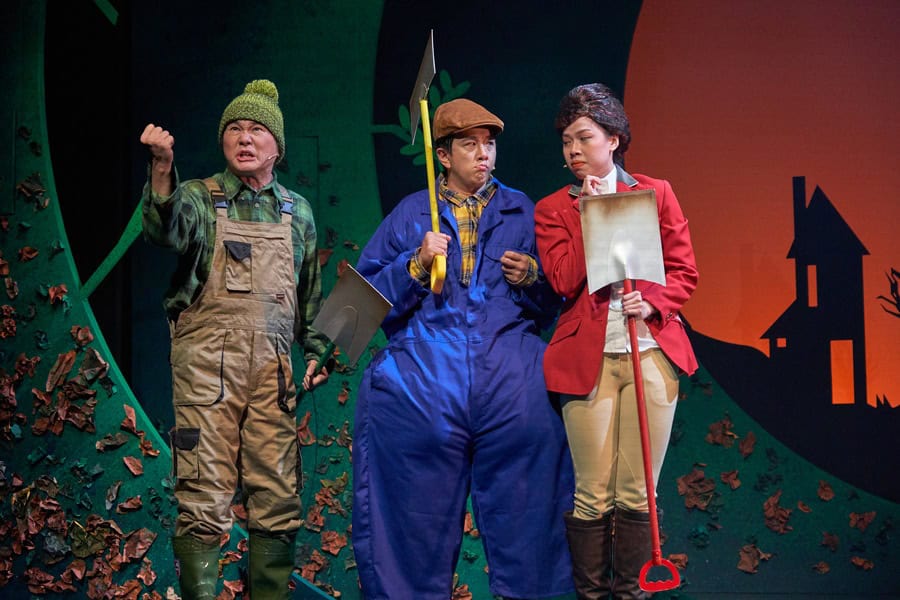 The three farmers, Boggis, Bunce and Bean demonstrate distinctive characteristics among them and many times throughout the show, they provide plenty of comic relief that made the audience laugh out loud.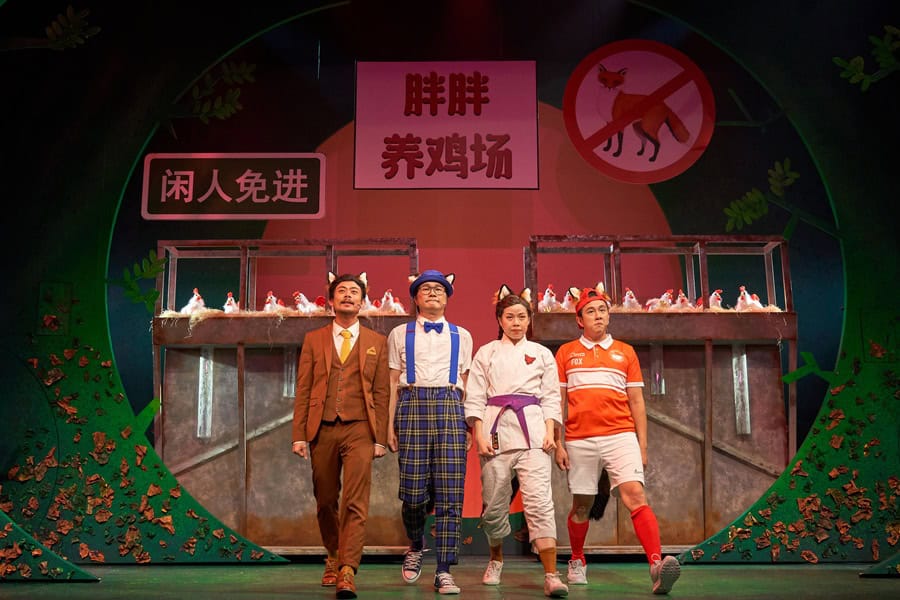 Fantastic Mr Fox boasts a cast of 6 talented performers playing 10 characters. They are Isabella Chiam (詹文倩) as Mrs Fox, Juni Goh (吴峻逸) as Badger, Ric Liu (刘晋旭) as Bean/Fox Child, Vester Ng (黄健顺) as Fantastic Mr Fox, Sugie Phua (潘嗣敬) as Boggis/Fox Child and Sharon Sum (沈淑蔚) as Bunce/Fox Child. Each of them portrayed their role brilliantly with such precision and dedication. We thoroughly enjoyed watching their performances.
We are pleased to be able to interview the head of the family, Mr Fox wonderfully played by Vester Ng. To read about our exclusive interview feature with Vester Ng, please visit http://ourparentingworld.com/fantastic-mr-fox-in-mandarin-by-srts-the-little-company-and-exclusive-interview-with-vester-ng-fantastic-mr-fox/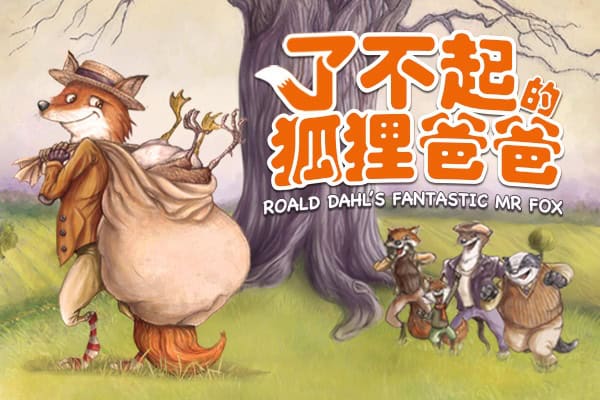 All the above images credit to Singapore Repertory Theatre
Don't miss the opportunity to catch this fantastic family-friendly musical that the whole family will enjoy! What's more, it is also an opportunity for the kids to learn more about Mandarin and have a fun and engaging time with the cast! 
Fantastic Mr Fox
Show Dates and Time:
Wed, 31 Jul – Sun, 8 Sep 2019
Weekdays: 10am
Weekends , 12 Aug : 11am & 2pm
9 Aug, 17 Aug, 25 Aug & 8 Sep : 11am
Venue:
KC Arts Centre – Home of SRT
Ticket Pricing:
(Excludes Booking Fee)
Weekdays 
Standard: S$29, S$26
Family Package of 4: 
Cat 1: S$98 
Cat 1 tickets (with TLC CD Vol.2): S$110
Weekends & Public Holidays
Standard: S$49, S$39, S$36
Family Package of 4:
Cat 1 (with photo taking)*: $166
Cat 2 (no photo taking): $132
Family Package of 5:
Cat 1 (with photo taking)*: $210
Cat 2 (no photo taking): $167
Family Package of 6:
Cat 1 (with photo taking)*: $254.10
Cat 2 (no photo taking): $202.20
Family Package of 7:
Cat 1 (with photo taking)*: $298.20
Cat 2 (no photo taking): $237.30
Family Package of 4 (with TLC CD Vol.2):
Cat 1 (with photo taking)*: $178
Cat 2 (no photo taking): $144
*Ticket includes a photo taking session with the cast in costume.
(Applicable for Weekend/ Public Holiday shows only.)
To find out more and to purchase the tickets at SRT's website, please visit https://www.srt.com.sg/show/fantasticmrfox/
To find out more and to purchase the tickets at SISTIC, please visit https://www.sistic.com.sg/events/cmrfox0919