The next day we decided to take a half day trip to
Hutong
,
胡同 which is one of the unique characteristics of olden days China where people lived along the narrow streets that joined together to form Hutong.
Before going for our Hutong trip, we have a quick lunch at the hotel. Daddy was very pleased with the food and these are his favourites.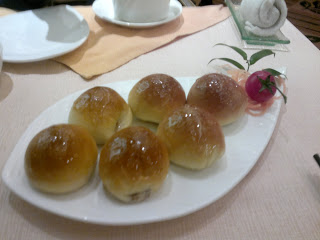 Pork Buns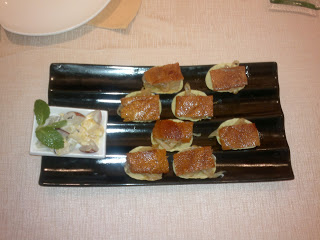 Crispy Pork Skins
Upon arriving at Hutong, the tourist guide brought us to
Gulou
,
鼓楼.
It is also called the Drum Tower, it was originally built as musical instruments but later used by the Government and people for time keeping purposes.
 Just opposite the Gulou is the
Zhonglou
,  
钟楼
 which is also called Bell Tower. Both the Drum and the Bell Towers are used to tell times during the ancient China.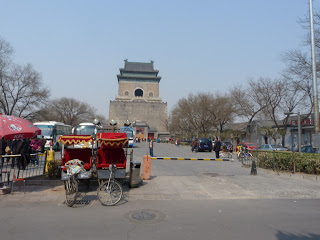 Zhonglou or Bell Tower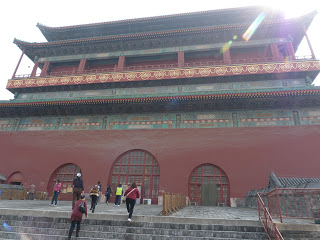 Gulou or Drum Tower
Before going to Gulou, the tourist guide told us that since we have climbed the Great Wall, climbing the Gulou should not be a problem. We were thinking oh no, are we going to do more climbing? Upon reaching the entrance, we need to climb the narrow 69 steep steps all the way to the top. It was worth it as we can see the spectacular view of Hutong from the top.
To be continued …