Gardens by the Bay's Floral Fantasy (奇幻花园) spanning across 1,500 sq m featuring more than 3,000 plants and 150 species, is the latest thematic attraction, where flowers, artistry and technology come together to create a fantastical experience for visitors.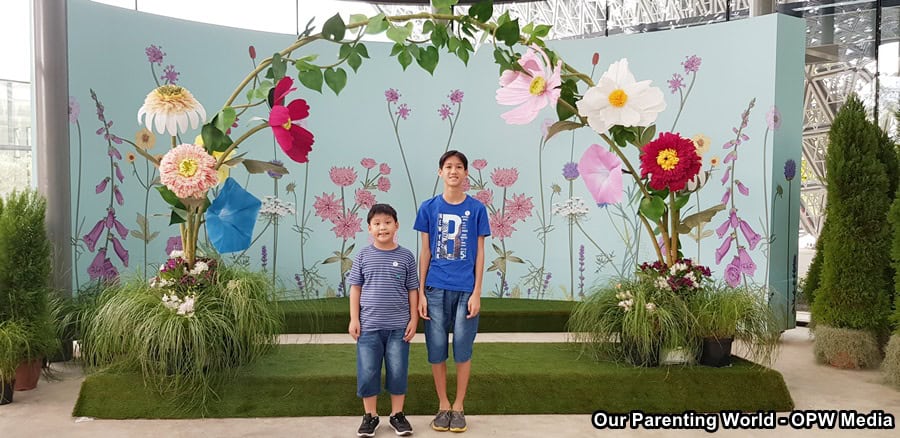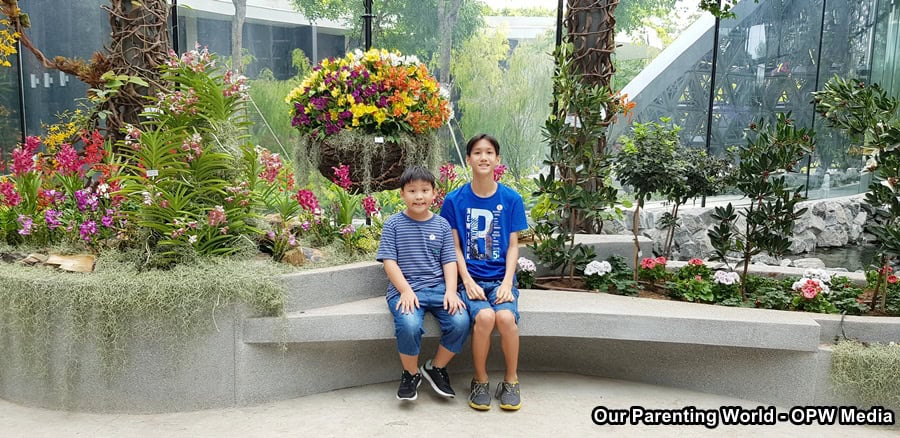 There are four diverse garden landscapes, each showcasing a different artistic concept. These concepts segue seamlessly into each other through a meandering space, and the experience culminates in a 4D ride of the flight of a dragonfly through Gardens by the Bay.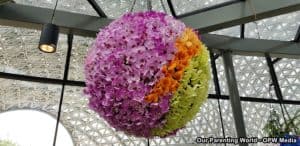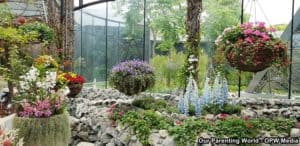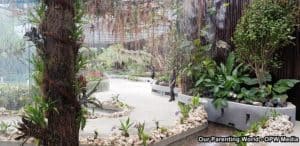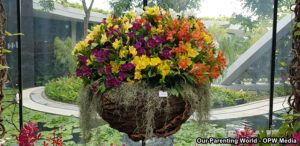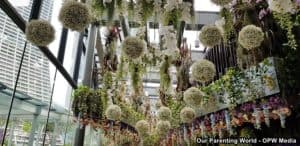 Here's what you can expect to see at each of the four garden landscape as follows: 
1. Dance (花之舞) Dance is the first garden landscape of Floral Fantasy, and features flowers suspended upside down from above, forming a brightly-coloured, immersive canopy as visitors walk through the space. As visitors come to the end of this zone, they are greeted by the whimsical sight of pendulous floral balls bobbing gently up and down from the ceiling. 
2. Float (花之溪) The first garden landscape Dance transitions into the next one, called Float. This is a comparatively larger expanse of open space featuring a body of water alongside it. Unique trees with interesting forms such as twisty and drooping branches flank the space, creating a sense of intimacy with visitors. 
3. Waltz (花之雨) Things take a turn for the dramatic in Waltz, a space that is ensconced by driftwood structures at the top and sheets of water at the sides. Evoking a feeling of exploring a rainforest, the space is complemented by a 4m wide by 2m tall poison dart frog vivarium with plans to eventually house more than 30 tiny but eye-catching poison dart frogs. 
4. Drift (花之影) The transition from light to dark is complete at the fourth and final garden landscape called Drift. Reminiscent of a cavern, this semi-enclosed space is ringed with terraced rock. Amidst a glittering lightscape reminiscent of glow worms, a collection of exotic South American orchids grow out from the rock, while hanging ferns drape down from the ceiling, creating a magical atmosphere. 
The 4D ride: Flight of the Dragonfly (4D 奇幻之旅: 蜻蜓飞翔)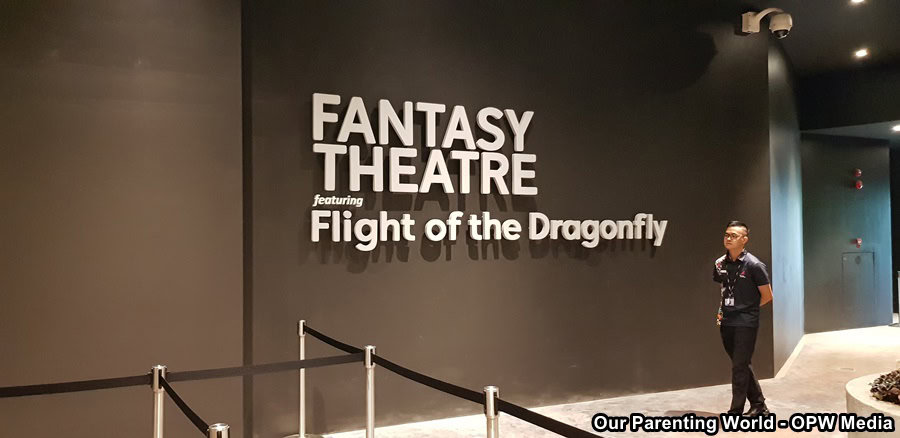 Wonder how it is like to be a dragonfly?
Embark on a simulated journey of a dragonfly's flight path through Gardens by the Bay at Fantasy Theatre where you can experience using all your four senses of sight, sound, smell and touch using the aid of 3D glasses and special effects incorporated into the 24-seater theatrette. Flight of the Dragonfly was conceptualised and produced by ST Engineering, and is the first 4D simulation ride conceptualised, produced and filmed in Singapore by ST Engineering, a global technology, defence and engineering company that is headquartered in Singapore. Please take note that there is a height requirement: 1m and above to participate in the 4D ride. 
In addition, there is an Artist Corner at Floral Fantasy, which serves as a platform for emerging local artists to showcase their work to a larger audience. The artists invited to collaborate with Gardens by the Bay will come from a wide spectrum of disciplines, and their art pieces will incorporate flowers as a theme. Each art piece at Artist Corner will be changed periodically. Also other plants highlights to look out for like "fried eggs" and "Darth Vader" are among some of the more curious plants! 
Floral Fantasy 
Venue: Bayfront Plaza (next to exit of Bayfront MRT station)
Operating Hours: 9.00am – 9.00pm daily
(Except on 14 April, when Floral Fantasy is open from 2.00pm – 9.00pm)
Last admission: 8.00pm
Admission charge to Floral Fantasy applies
Floral Fantasy will officially open to public on 14 April 2019. The public can already buy tickets from the ticketing counters at Gardens by the Bay or online. To find out more and to purchase the tickets, please visit https://www.gardensbythebay.com.sg/en/attractions/floral-fantasy.html