iWan (i玩) Studio, Singapore's newest and largest selfie studio, spanning over 6,000 square feet, the spacious venue is divided into 11 zones, featuring 20 different themes and over 100 photogenic corners that will delight all selfie enthusiasts! This immersive photo studio transports customers into a whole new world that transcends time, space and reality.
With the prevalence of selfie culture on social media, the emergence and popularity of selfie studios took China by storm in recent years and now, Singapore is also experiencing this new selfie wave with the launch of a cluster of self-photography studios in different parts of the island. iWan (i玩) Studio, Singapore's largest selfie studio that has recently opened at KH Plaza, 12 Aljunied Road, #05-01, offers an immersive self-photography experience for anyone who enjoys taking photos as a keepsake or sharing them with friends on social media.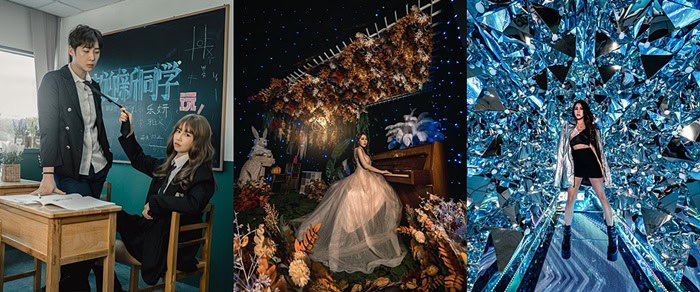 11 Zones with Over 20 Themes and Hundreds of Photogenic Corners
At iWan, customers are spoilt for choice with 11 zones with over 20 specially-curated themes that offer over 100 photogenic corners, including 90s Hong Kong, Black and White 2D Illustration, Break-up Museum, Classroom & Tuck Shop, Floral Parisian Garden, Girly Pink Room, Luxe Dining, Magical Moonlight, Match-Making Room, Oriental Chic and Space Tunnel.
Each zone is beautifully set up with elaborate backdrops and props to create different ambiences, moods and characters play. Customers can unleash inner fantasies by opting for retro, romantic or even futuristic themes for their photoshoots. All zones are equipped with softbox lighting and mobile phone stand for customers to use.
iWan Studio will change the themes of the zones periodically so as to always keep the venue exciting and fresh for its customers. For a fully immersive experience, iWan also offers over 200 outfits and an extensive range of accessories so that customers can dress up to complement the themes. Customers can also opt for complimentary makeup and styling services available at the studio.
Besides being a selfie studio, iWan is also a creative workspace to inspire the creativity and productivity of content creators. iWan Studio welcomes them to produce short clips and music videos at the venue.
Ms. Tiffany Tang, Co-Founder of iWan Studio shared that "The selfie culture has become such a big social media phenomenon that it has also become a pastime for this generation of youths, who are all connected online. iWan provides them with an engaging venue to not only take amazing photos however they like but also to meet like-minded individuals".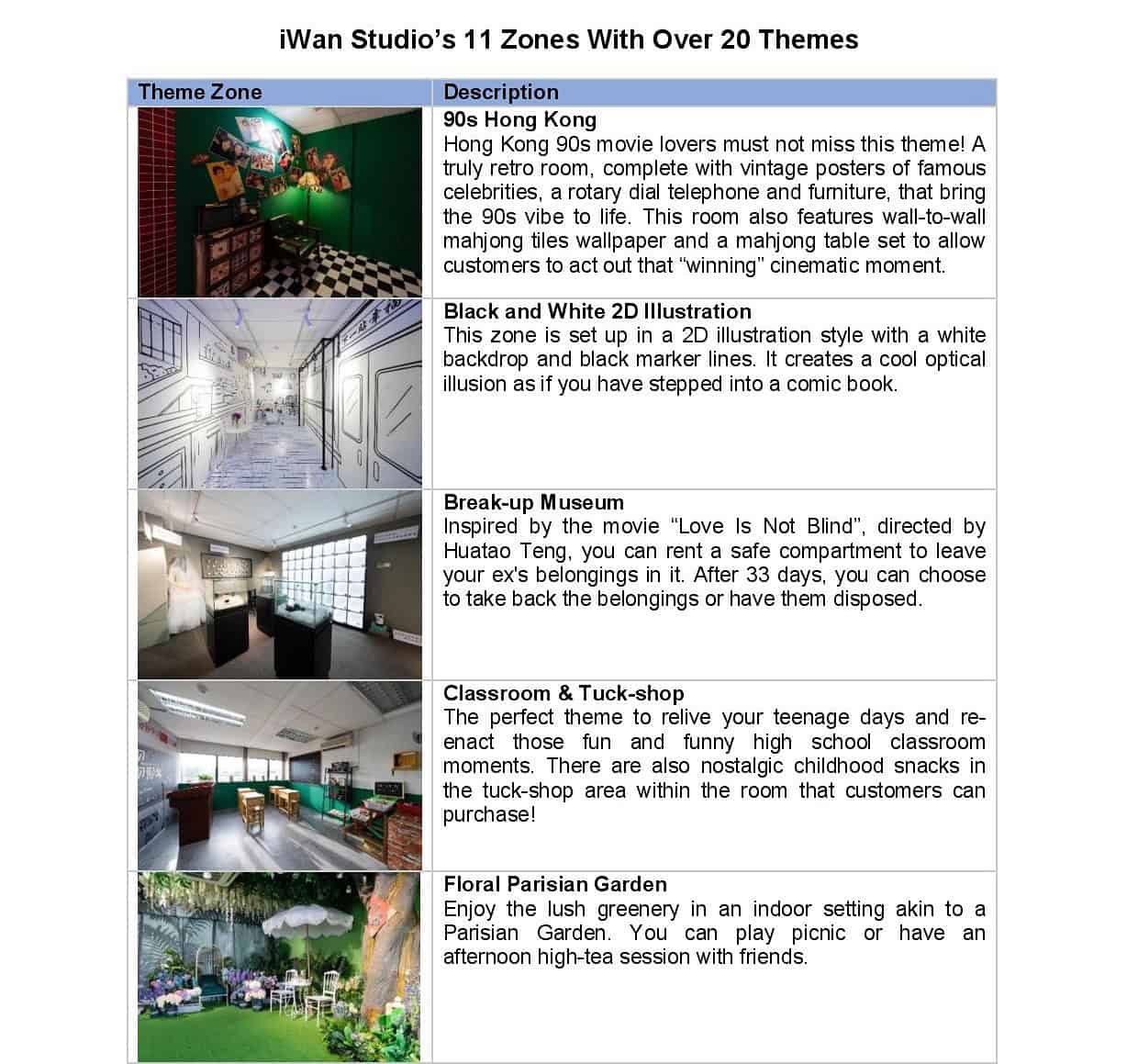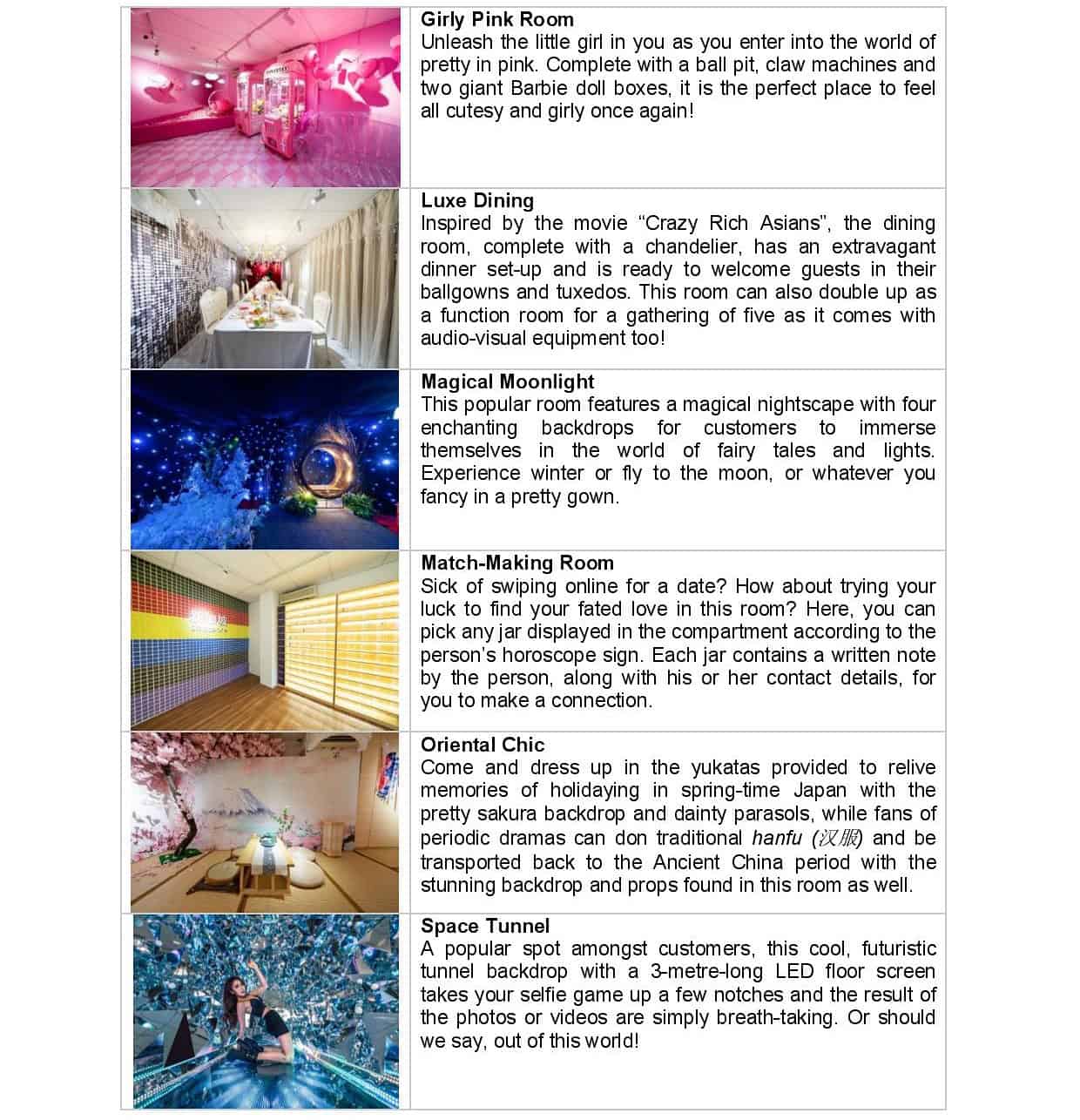 iWan Studio is not only a youth or adult photography playground but is also a kid-friendly studio. Parents can bring their children to take their family portrait that is unlike others. Plus, kids under 6 years old enjoy free admission for an engaging family bonding time through photography.
Besides being a fun selfie studio, iWan Studio is also a perfect venue for events and special occasions such as birthday celebrations, baby showers, gender reveal parties, kids' graduation get-togethers, etc., where the team is able to customise and set-up the place based on customer's requirements or event theme.
Price List / Person
Weekdays (Monday – Friday): SGD 29.90/ hour
Weekends (Saturday & Sunday) & Public Holidays: SGD 35.90/ hour
• 50% off for children Aged 6-12 Years
• Admission is free for children under 6 years old
iWan Selfie Studio
Address: 12 Aljunied Road, #05-01, KH Plaza, Singapore 389801
Opening Hours: 11am – 10pm (Monday- Sunday)
Follow iWan online and on social media:
Website: https://iwanthy.com/
Instagram: @iwan_thy
Little Red Book: Thy Wonderland【i 玩】
Official Hashtags: #iWanSG/ #iWanSelfieStudio
Images credit to iWan (i玩) Studio