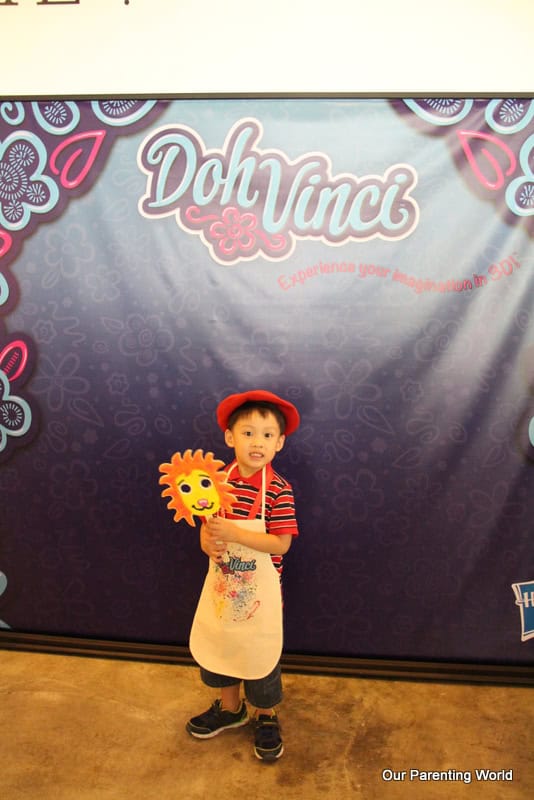 Our Parenting World, Gor Gor and Di Di are invited by Hasbro Singapore for an afternoon of 3D fun with DohVinci, where creativity pops off the page! All the children look like budding artists with their attire at the event.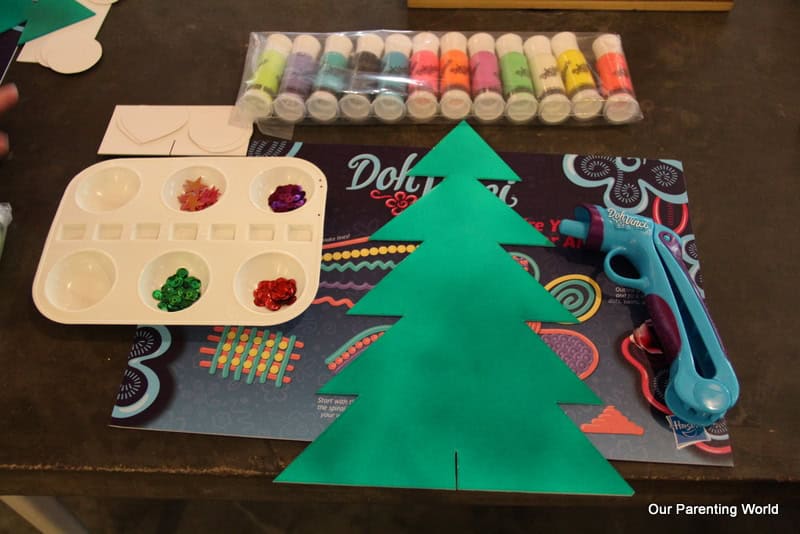 Christmas is round the corner!  Featuring an All-New patent-pending design compound and an innovative Styler tool, children get to work with DohVinci art and design kits, use their imagination and creativity to decorate their very own Christmas Tree.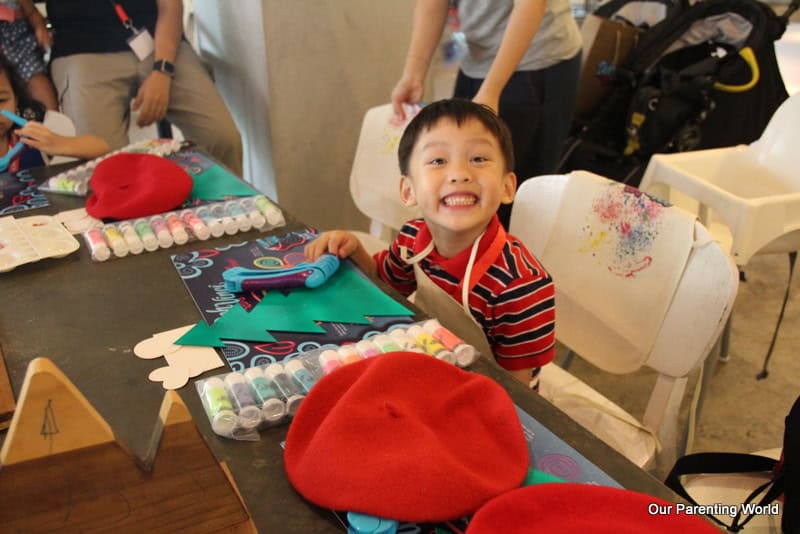 Di Di is so excited and with a wide grin on his face, "I can't wait to work on decorating my Christmas Tree!"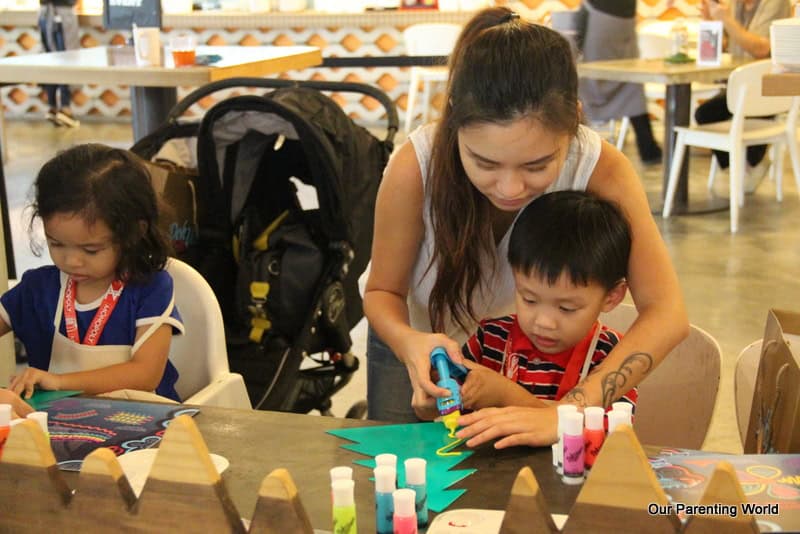 It is very easy to use DohVinci innovative Styler tool, simply pop in your favourite colour, for Di Di, his favourite colour is yellow into the Styler, aim and squeeze to create your own 3D art designs. The colorful clay-like material will stick easily to other surfaces like wood, glass, duct tape and paper etc. 
"Look at my Christmas Tree!" Di Di waved excitedly. It is not completed yet, there are so many colours to choose from. Di Di is going to fill up his Christmas Tree with more colours and designs. 
 [slideshow_deploy id='8267′]
At the event, the friendly instructors and helpers are always around to help the boys with their artwork. Gor Gor and Di Di having fun and totally immersed into working on their Christmas Trees with DohVinci Deco Pop (colours) and Styler.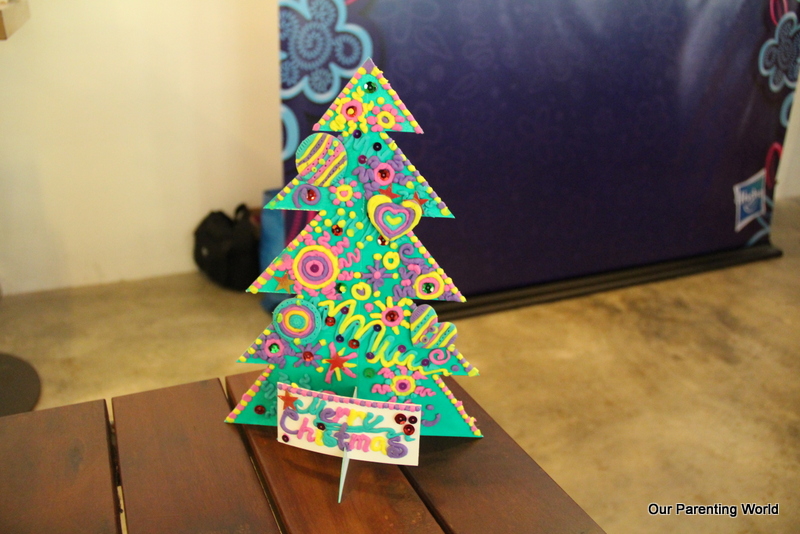 A lovely Christmas Tree decorated by DohVinci organisers. 
There are so many things you can do with DohVinci range of products. Children can spend many enjoyable hours exercising their creativity and imagination coming up with their own beautiful 3D art designs.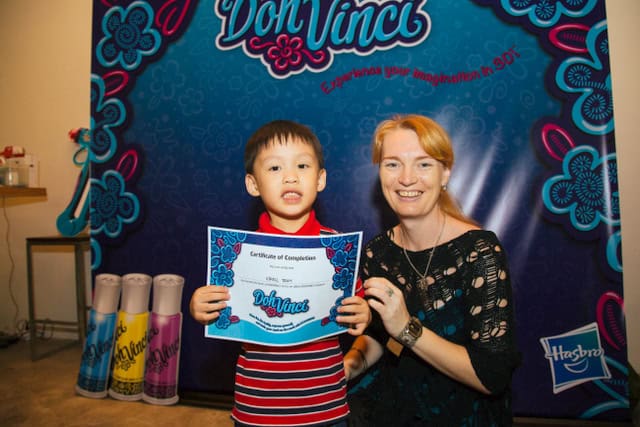 Photo Credit: Hasbro Singapore
At the end of the workshop, all the children are awarded with Certificate of Completion and our boys have proudly displayed their certificates at home 🙂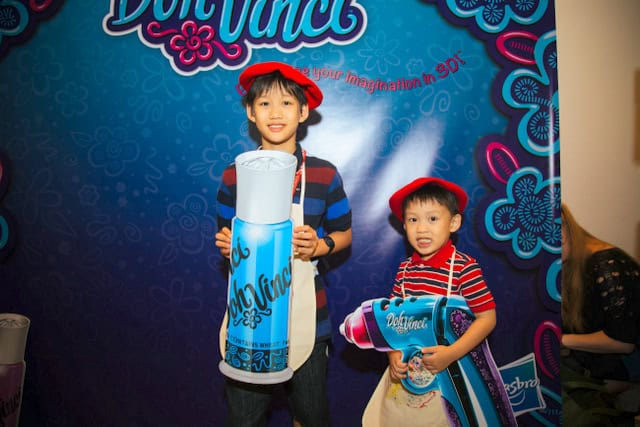 Photo Credit: Hasbro Singapore
Our Parenting World would like to thank the organisers and Hasbro Singapore for having us. Warm greetings to everyone and the lovely parents we met at the event, we were also happily sharing ideas on working on the designs 🙂
DohVinci new launch collection includes DohVinci room décor kits such as the Style & Store Vanity, the Flower Tower Frame Kit, and the Door Décor Kit. Pick up some replacement DECO POP colours so you can customize designs your own way and then display with pride!
Please click HERE for more information.