PUTIEN, a well-known restaurant and one of the most successful restaurants in Singapore that was founded in 2000 by Fong Chi Chung. Currently, it has several outlets all over Singapore and overseas outlets in Malaysia, Indonesia, Hong Kong, Taipei, Guangzhuo, Shenzhen, Beijing and Shanghai.
We have been dining at PUTIEN restaurant since it was first opened in 2000 and 18 years has gone by, it is still as good as ever. This is one of our favourite family restaurants to dine with our family and friends. PUTIEN features cuisines from Putian (莆田) located at the eastern Fujian province, this is a beautiful and scenic place with rich culture and history as it is the birthplace of the Goddess Mazu, the famous Southern Shaolin Kungfu and others. Coincidentally, this is also the place where our grandparents came from and thus they always like to visit the restaurant to indulge in Putian also known as Heng Hwa cuisine from China's Fujian province. 
PUTIEN's  Kitchener Road branch in Singapore has earned one Michelin star by the Michelin Food Guide. Well done! We have seen how PUTIEN has grown from a coffee shop to become a Chinese Restaurant Empire. Besides the delicious food that you can enjoy at PUTIEN, the service is impeccable too! The moment we stepped into the restaurant on the day of our visit, we were immediately greeted warmly by the staff and Ah Lian. We have known Ah Lian since the restaurant was opened and she immediately recognised us when we arrived. We would say that Ah Lian is one of the best service staff that we have ever met, she is very friendly, warm and served customers from her heart, she is knowledgeable and know the dishes well which she will introduce to us in detail. 
Our Parenting World – OPW Media team highlights some of the delectable signature dishes at PUTIEN that you must try when you visit any of its restaurants as follows: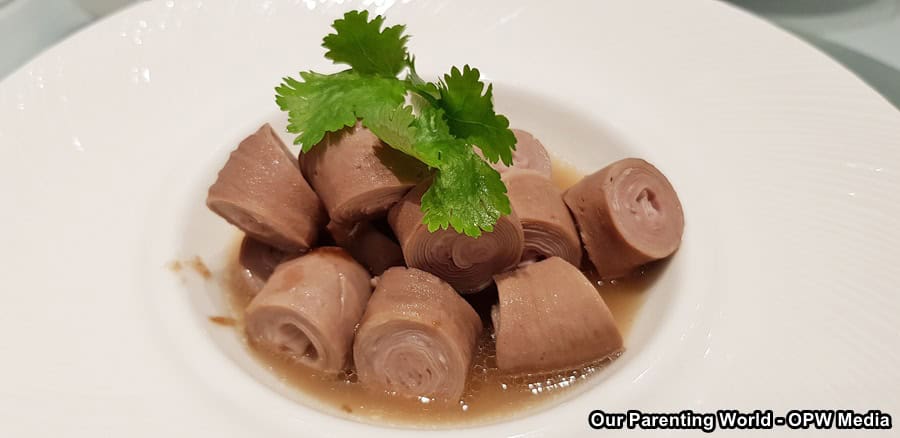 Braised Pig Intestine $14.90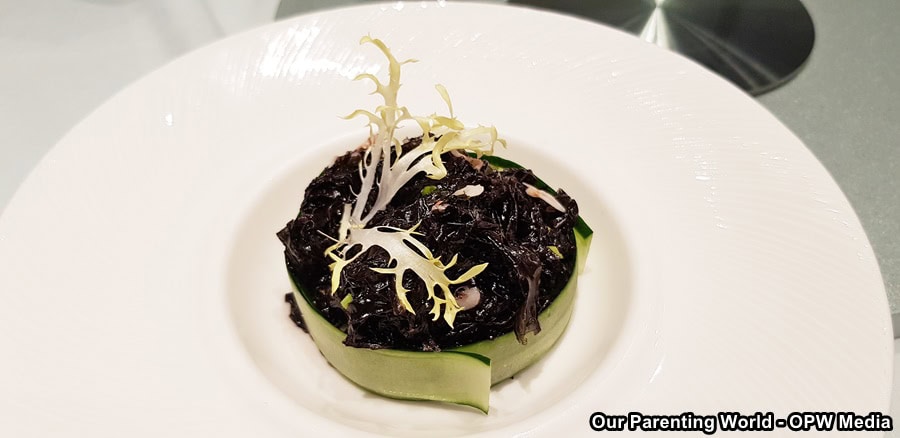 Seaweed with Mini Shrimps Dressed with Sauce $7.90
We tried out two starter dishes, Braised Pig Intestine and Seaweed with Mini Shrimps Dressed with Sauce. For the bite-sized braised pig intestine, the intestine has been carefully chosen, washed thoroughly and braised with 12 spices house sauce till it turned deep brown colour. The intestine is succulent and flavourful. You will enjoy this satisfying, delightful Seaweed with Mini Shrimps Dressed with Sauce that is made using 15 cm long top grade seaweed, harvested within 30 days after cultivation so as to get the best nutrition and texture. To enhance the taste, it is tossed with high quality mini shrimps imported from the South China Sea region.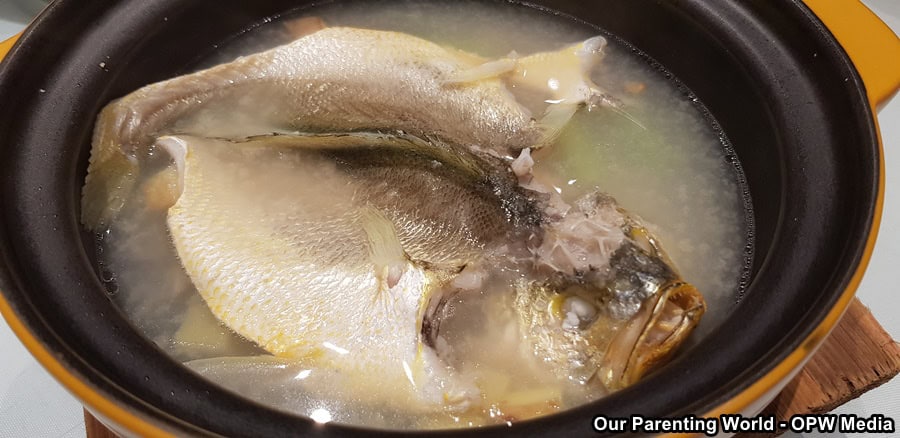 '100-Second' Stewed Yellow Croaker $13.80
This is a unique fish that we don't often eat, the fish is specially imported from its original habitat, commonly found in Taiwan Strait. This dish's name '100-Second' comes from its cooking method of stewing it with ginger within 100 seconds. This is a light and healthy dish full of nutrition and natural sweetness, the meat is very fresh and tender.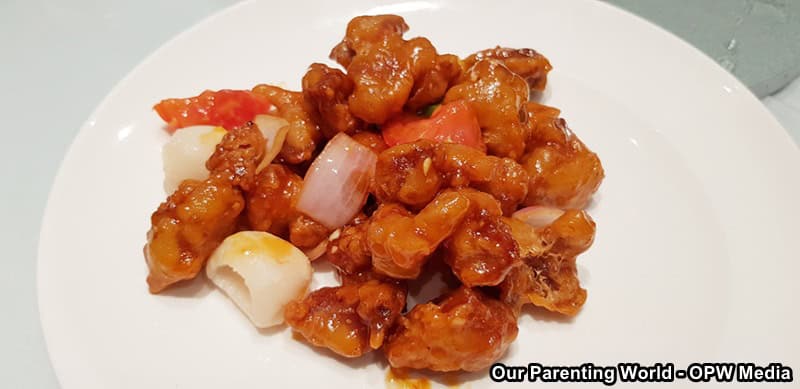 PUTIEN Sweet & Sour Pork with Lychees $13.90 (S) $20.90 (M) 
This is a hot favourite and a mouth-watering dish that comes with well-seasoned and tender meat that has been tossed with sweet and sour sauce and deep fried till golden brown with just the right amount of tang and sweetness. A perfect combination with juicy lychees that make it even more tasty!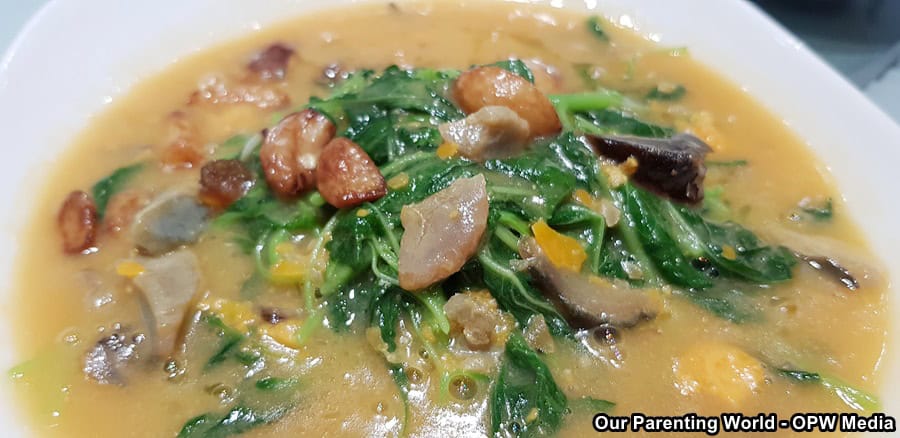 Spinach in Supreme Stock $13.90 (S) $20.90 (M) 
This is a must try dish for vegetables lovers! The dark, leafy Spinach is known to be a superfood as it is loaded with vitamins, minerals, iron and protein that is essential for our body, skin, hair and bone. The spinach is first stir-fried on high heat to bring out the flavour and followed by stewing it in rich supreme stock with a mixture of century egg and salted egg resulting in a delicious vegetable dish with rich gravy.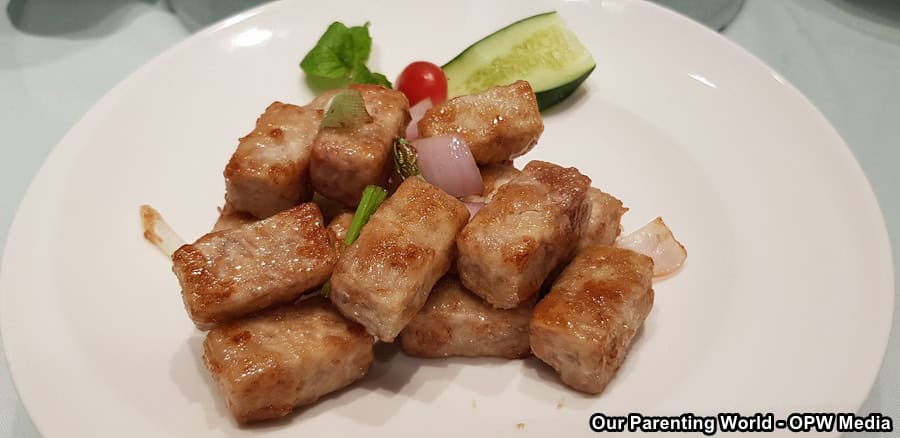 Stir-fried Yam $13.90 (S) $20.90 (M)
This is a lovely yam dish and one of our favourite dishes that we always order when we visit PUTIEN. We were told that the chef will only use the middle and best portion of premium yam and fried till golden brown with a touch of honey. The yam is soft and moist on the inside and crispy sweet coating on the outside, it is so good that we simply can't stop eating.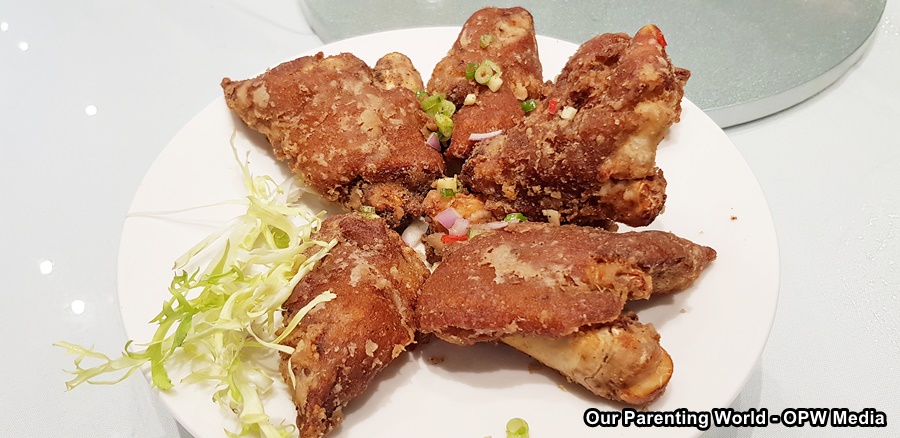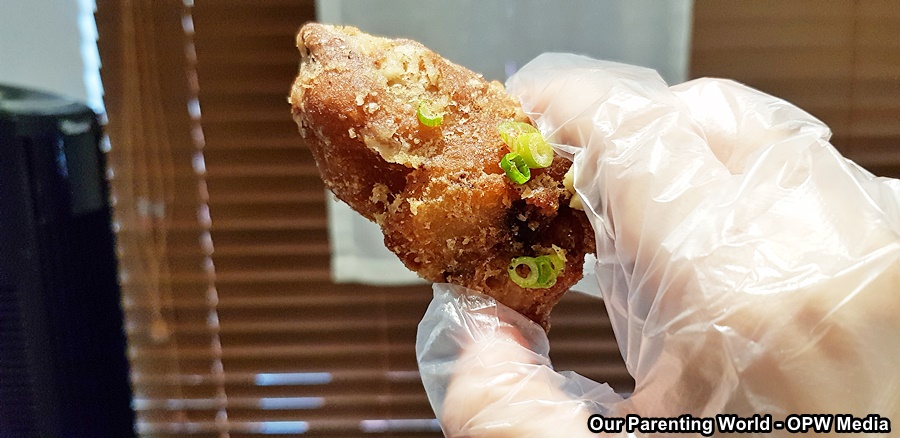 Deep-fried Pork Trotters with Salt and Pepper $6.50/pc (Min. 2pcs)
Gloves are provided if you don't want to get your hands dirty, it is a joy to bite into the crispy skin. The trotters have been specially chosen and using only 7 inch pig's trotter from Australia and what's make this dish even more amazing is that it has been cooked for 12 hours that make it so addictive and is loaded with collagen too.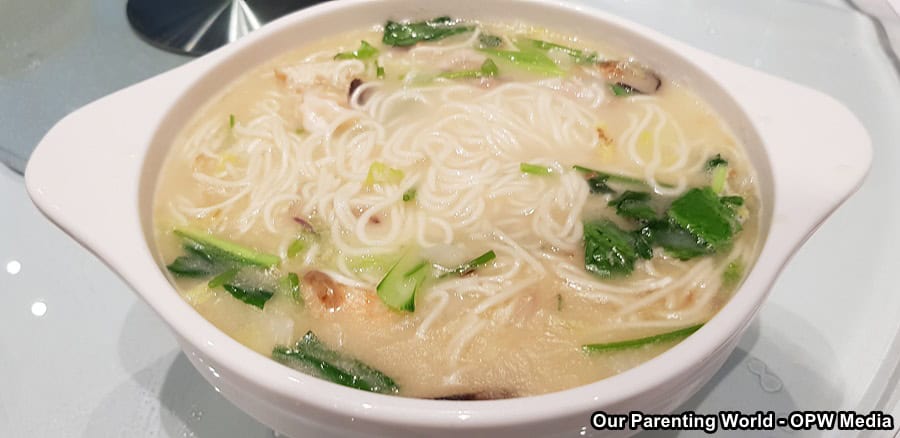 PUTIEN Lor Mee – $9.80 (S) $19.50 (M) $28.80 (L)
This is definitely a must-try when you visit PUTIEN featuring soft, smooth, silky and slurp-worthy lor mee noodles from Putian that has been generously loaded with pork belly, prawn and clam, braised wonderfully in rich and flavourful pork broth that you will finish it in no time. Absolutely delicious!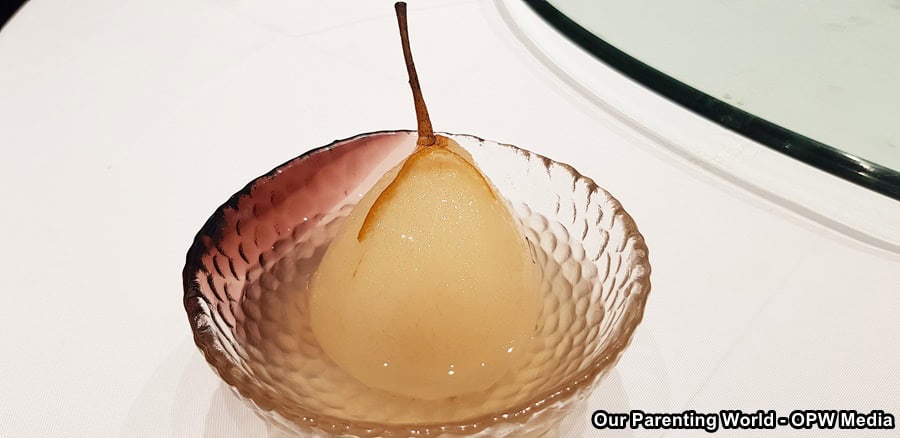 Double-boiled Pear with Osmanthus and Aged Mandarin Peel $5.90
A pleasant and cooling dessert that has medicinal properties with health benefits, it is a popular Chinese remedy for cough relief which will help to improve your lungs and also good for complexion.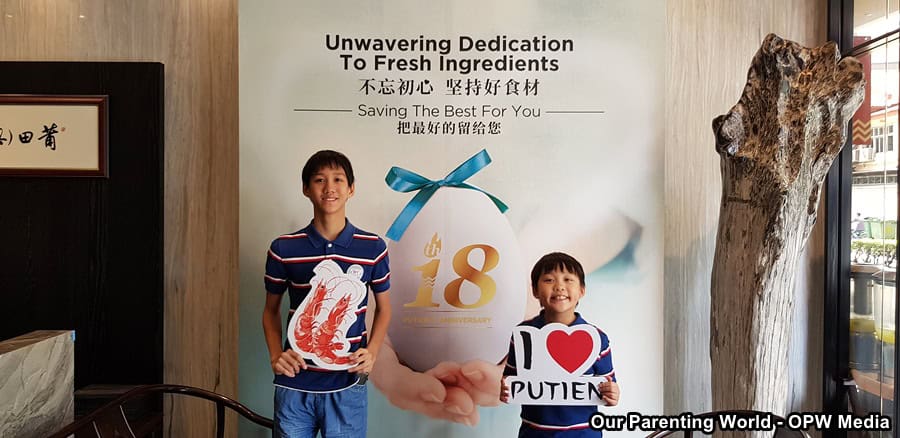 We had an enjoyable time at PUTIEN Restaurant 莆田菜馆, it is one of the affordable places to dine in a one Michelin star restaurant in Singapore. Visit PUTIEN Restaurant to indulge in authentic, wholesome and delicious cuisine with your family and friends! 
PUTIEN Restaurant
Venue: 127 Kitchener Road,
Singapore 208514
Tel: +65 6295 6358
Operating Hours:
Daily
Lunch: 11:30am-3pm (Last Order: 2:30pm)
Dinner: 5:30pm-10pm (Last Order: 9:30pm)
To find out more about PUTIEN Restaurant and outlets' location, please visit http://www.putien.com/