It is not often we watch a full musical in Mandarin and we are certainly impressed with the latest offerings by Singapore Repertory Theatre (SRT)'s Red Riding Hood 小红帽! 
We are all so familiar with the all time favourite fairytale, "Little Red Riding Hood" about a young girl and a Big Bad Wolf. However, SRT's Red Riding Hood 小红帽 brings the story to a greater height with more delights and unexpected twists!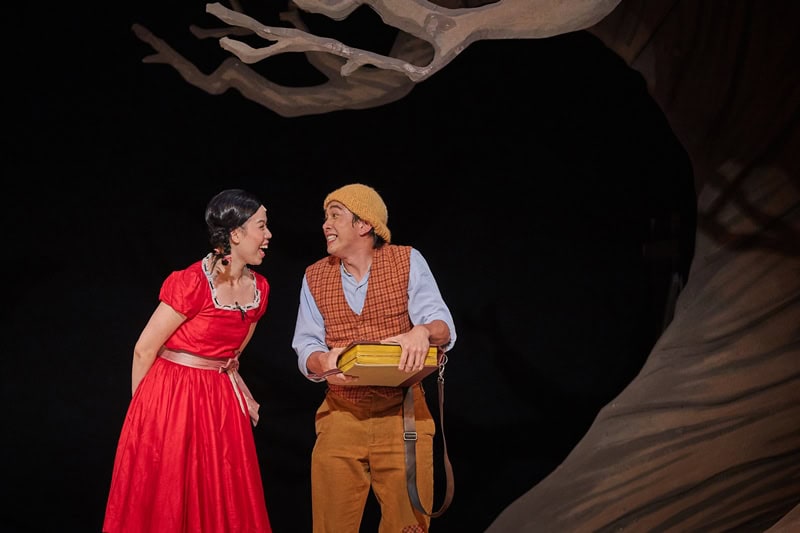 小红帽 known as Little Red explores the story of a brave, young girl who has to venture deep into the woods to visit her grandmother for advice to save her parents' cake shop which was about to close after the mystery disappearance of her father. On her journey to visit her grandmother, she met a charming Big Bad Wolf and believed in his tales to go into the forest to pick some beautiful flowers as a gift for her grandmother. This is against her mother's advice as she has warned Little Red not to venture into the forest and stick to the main road. Little Red has also given the direction to her grandma's house to the Wolf without knowing it has plans to find the house to eat up grandma!
On her way, she met a forgetful but helpful woodcutter, Will who carried a magic book also known as "A Book of Important Things". Audience will embark on a magical journey with the two of them with the help of the book to cast spells and save them from danger. Will Little Red with the help of her new friend, Will the Woodcutter reach Grandma's house in time to save her from the Wolf?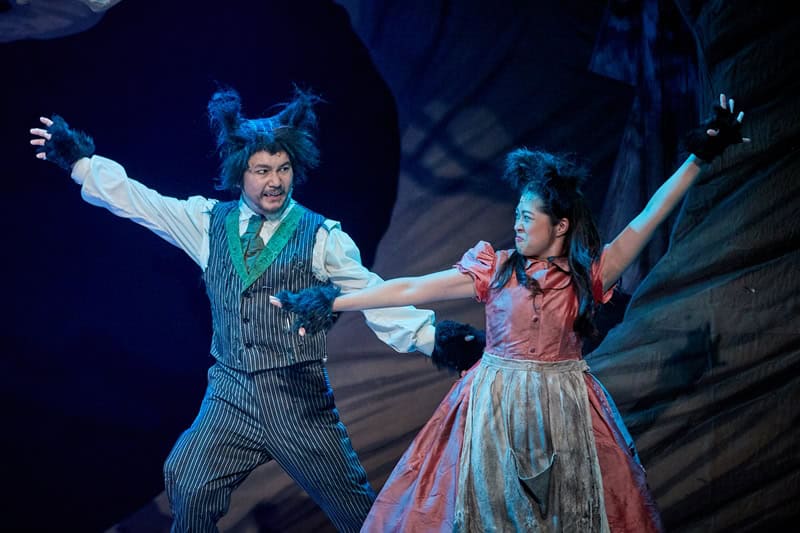 小红帽 is a fun and highly entertaining show this is full of unexpected twists that keep you wondering what's next?
There is not a dull moment in the musical and be mesmerised with bright and cheerful songs that will keep you entertained throughout. Not to worry if you are not strong in Mandarin as the show and its dialogues are in simple Chinese. On the day we watched the show, we can see that many kids are immersed with the show and are laughing out loud at the the witty dialogues among the cast.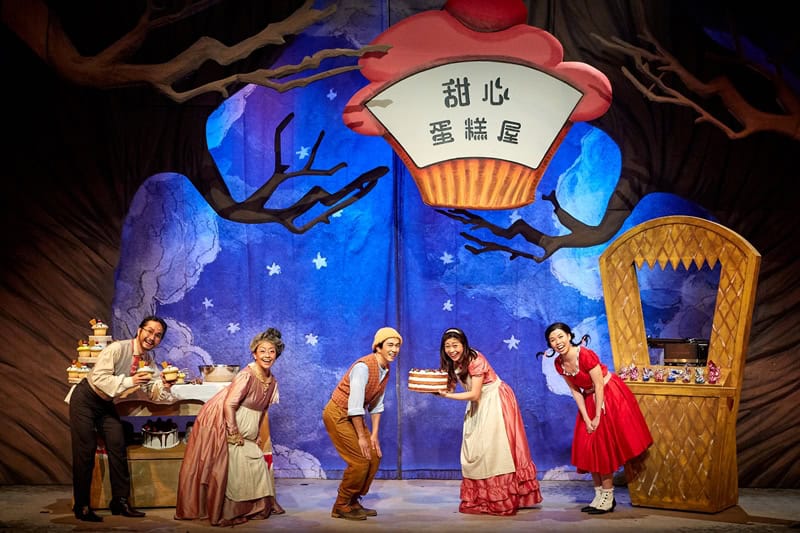 All the above images credit to Singapore Repertory Theatre (SRT)
Let's talk about the cast, the whole show has been brought to live with the strong performances by the cast. The cheerful and lively Little Red by Sharon Sum, the convincing performance of Big Bad Wolf by Ric Liu, the caring and lovingly Little Red's mother by Katherine Tang, the vibrant and energetic performances of the forgetful Will the Woodcutter by Sugie Phua and the adorable and doting grandmother by Eleanor Tan.
Our Parenting World (OPW) team has earlier interviewed Eleanor Tan who is often described as a "theatre stalwart" who has performed in iconic musicals such as Dick Lee's Hot Pants and Beauty World. Look out for her coming performance at Singapore Repertory Theatre's Forbidden City: Portrait of an Empress and A Twist of Fate.
Full interview with Eleanor Tan at: http://ourparentingworld.com/srts-the-little-company-presents-red-riding-hood-mandarin-and-exclusive-interview-with-ms-eleanor-tan/ 
After successfully staging it in English, Singapore Repertory Theatre's (SRT) The Little Company now presents Red Riding Hood in Mandarin. Red Riding Hood is an uplifting story about a brave girl named Red who must journey through the forest to reunite her family and save Mother's bakery from closing down.
Will she reach Grandma's house in time? Or will the charming Big Bad Wolf distract her from her quest? Join Red on her adventure into the woods, where no one is what they seem!
Filled with humour and packed with original music, this is a fantastic show to be enjoyed by children and adults of all ages. This show is recommended for aged 5 years old and above. 
Hurry, don't miss this wonderful production and book your tickets now! 
Show Dates:
Thursday, 20 July – Friday, 1 September 2017

Show Times:
Weekdays: 10am
Weekend & Public Holiday: 11am & 2pm

Venue:
KC Arts Centre – Home of SRT