Once we walked inside the Skewed Tobacco Pouch Street 烟袋斜街, you will see the beautiful Shichahai lake 什刹海. Shichahai is a famous scenic area that includes three lakes (Qian Hai, meaning Front Sea; Hou Hai, meaning Back Sea and Xi Hai, meaning Western Sea), surrounding places of historic interest and scenic beauty, and remnants of old-style Beijing residences, Hutong and Courtyard.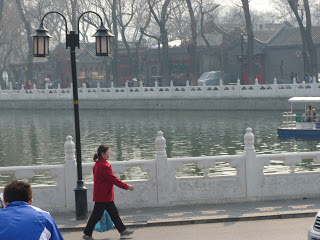 On the lake, we even saw a pair of Mandarin duck.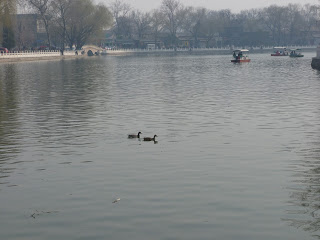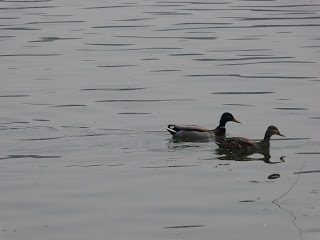 The Mandarin ducks signifies love, romance, devotion, fidelity, affection and partner loyalty. In real life, Mandarin ducks are always seen as loving pairs.
Next we embark on an interesting Trishaw ride along the street with our tourist guide and trishaw uncle explaining the sights, history and interesting thing along the Hutong street.