Introducing 
Wangfujing
王府井which is situated at Dongcheng District, Wangfujing Avenue (Wang Fu Jing Da Jie). It is 
like our Singapore,
Orchard Road
 which is considered the central heart of the city. It has a fairly long street filled with shopping malls. There is also a side street which looks like a street market that is full of food stalls, clothing, painting and souvenir stores. It basically has everything that you will need. We were told that most of the shops will stay open till 9pm.
We took a series of pictures of
王府井
, it was bustling, vibrant and full of people even when it is close to 9pm.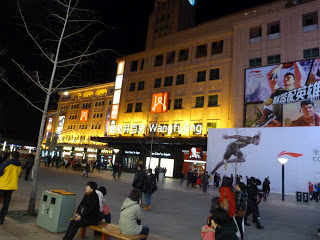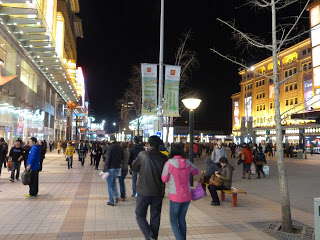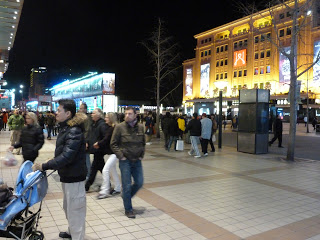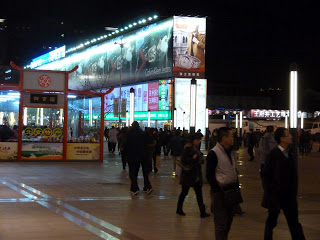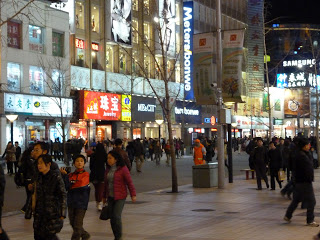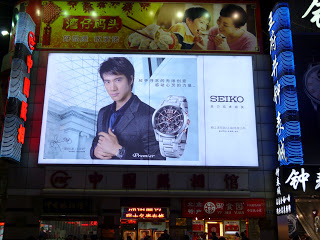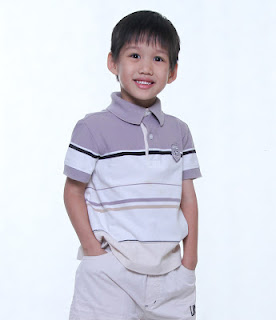 Do you think Gor Gor looks like Wang Leehom?
We saw a huge advertisement which featured
Wang Leehom
,
王力宏
who is a popular singer/actor/producer/director, we thought of Gor Gor as his teachers at the enrichment centre told us that they felt that Gor Gor looks like the little
Wang Leehom
.  We took this picture for Gor Gor to see.
To be continued …