As Singaporeans, we are all so familiar with pandan which we often use it for cooking and for making desserts. Pandan leaves has a lot of health benefits, it can be used for healing, detoxification and more, the leaves also gives off a wonderful aroma!
Knowing the benefits that we can attain from pandan, RESS by Restoration Essence founded by Sara Davina Soong came up with a range of beauty products. Now we can reap the benefits of pandan in our skincare products. Sara came up with 30 products from scrubs, serums and lotions that are additive and preservative free. It helps to combats dryness, aging and pigmentation. All the items are handmade by Sara in her kitchen so she knows exactly what goes into every product.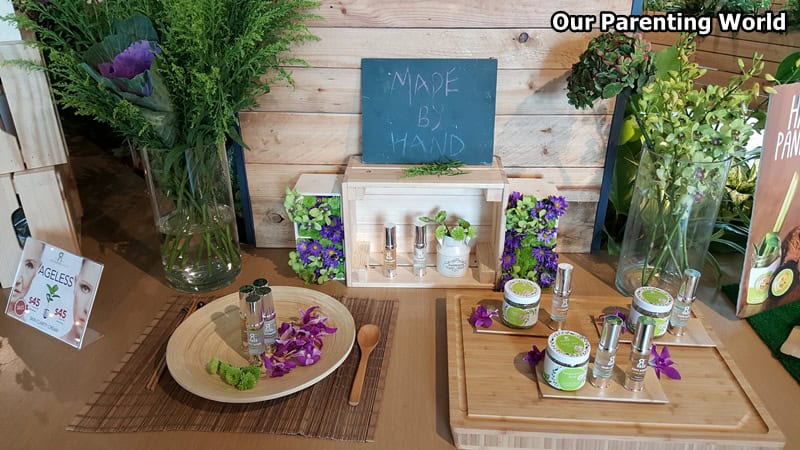 Sara shared that "I grew up, like most Singaporeans, eating and drinking pandan and I thought that that was all pandan was good for. Later on, though, I started researching the health benefits of pandan and learnt that the essential oils in the pandan leaves help to detoxify, relieve stress, and even has anti-carcinogenic properties. I then decided to build Restoration Essence around this underrated plant." 
If you like to have natural ingredients in your beauty products, RESS is your answer in search of wholesome, all natural and effective products. What's more, all the products are handmade by Sara in her kitchen. She has followed the recipes carefully with great attention to detail and a balance ingredients that will help to provide full benefits to our skins. The pandan and blended essential oils are sourced from a Malaysian herbalist.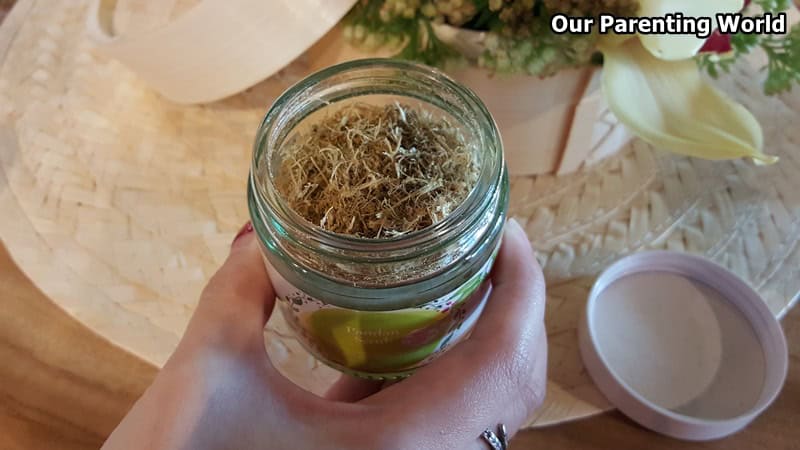 RESS's Signature products are the Pandan Leaves Scrub, Hydroboost Serum and Ice Balm.
The ladies in Our Parenting World team are amazed with the Pandan Leaves Scrub ($31.50) by RESS. The scrubs that we used are usually in the form of tiny beads or grainy paste, we have not seen anything like this before!
The scrub is made of naturally dried pure pandan leaves and infused with pandan essential oil and a zest of lemon essence. This is so unique and upon application in gentle circular motion, it exfoliates well and smells good. What's more, this bestseller product has a natural whitening effect that can be seen immediately. As this is a natural product with no added preservatives, this scrub has a 6 months shelf life only. You can put it in the refrigerator to extend the shelf life further.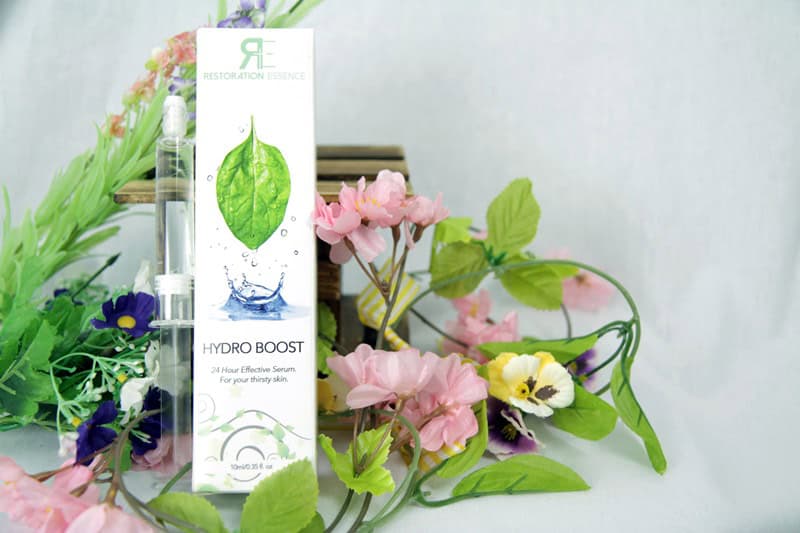 Image credit to RESS by Restoration Essence 
If you skin is dry and flaky, you can use Hydroboost Serum ($40.90), it is a serum that will help to give your skin a much-needed boost of hydration. This is a highly effective and a favourite serum developed and hand-made by Sara using the best ingredients. This serum works best after using the Pandan Leaves Scrub and the serum will absorb better to give you the best results!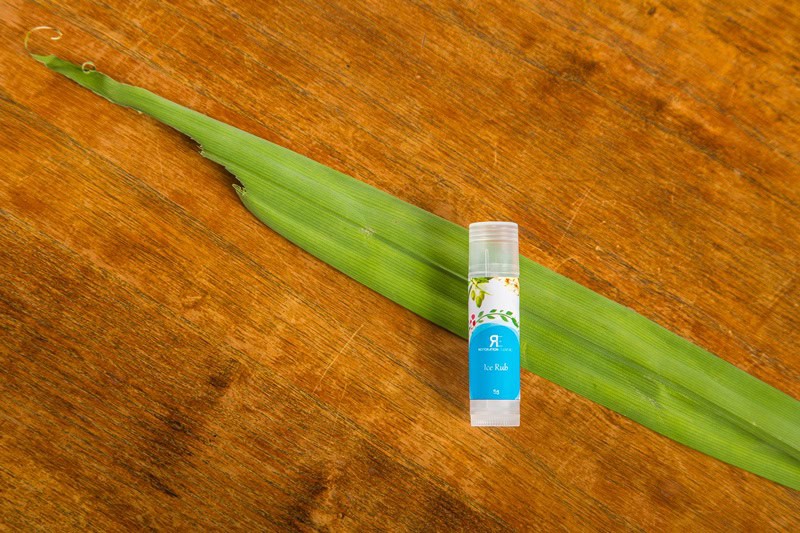 Image credit to RESS by Restoration Essence 
If you experience muscle pain, soreness and even chronic indigestion, try this 100% natural and moisturising Ice Balm ($24.90) made of pure coconut and peppermint oils infused with honey and its signature pandan oil to relief and treat your discomfort. It is also effective in lowering cholesterol levels and treating respiratory problems such as asthma and bronchitis. Just a little of the balm on your hands, temples, forehead and anywhere you need to soothe and breathe in the aroma to help you ease your discomfort.
Besides skincare line, Sara has products like Pandan Balls ($8.90) and Pandan Wellness Tea ($21.00) for your wellness within. The bite-sized Pandan Balls are infused with the all-natural taste of pandan essence and mixed with an assortment of delicious nuts. The Pandan Wellness Tea contains antioxidant properties to increase your body's natural cleansing.
Currently, you are able to purchase the products at its website at https://www.restorationessence.com or at its showrooms at Serangoon MRT and Fernvale LRT. Visit RESS by Restoration Essence to enjoy a 20% discount storewide. Key in the promocode 'BDAY20NOW' when you check out. 
For more information and to purchase the products, please visit: https://www.restorationessence.com