This year, Safari Zoo Run 2018 celebrated its 10th anniversary!
Safari Zoo Run's theme is based on "Run for Wildlife" featuring 4 animal icons and they are Ah Meng the Orangutan, Chawang the Asian Elephant, Canola the Manatee and Sunny the Hornbill. Each animal icon team supports an endangered wildlife species in Singapore. Runners can choose to join the team that they wish to support. The run is focused on raising awareness for the conservation of our native wildlife. 
Early in the morning, Speaker of Parliament Tan Chuan-Jin flagged off the first race. More than 5,700 participants consisting of running enthusiastic, couples and families took part in the 10th anniversary of The Safari Zoo Run 2018.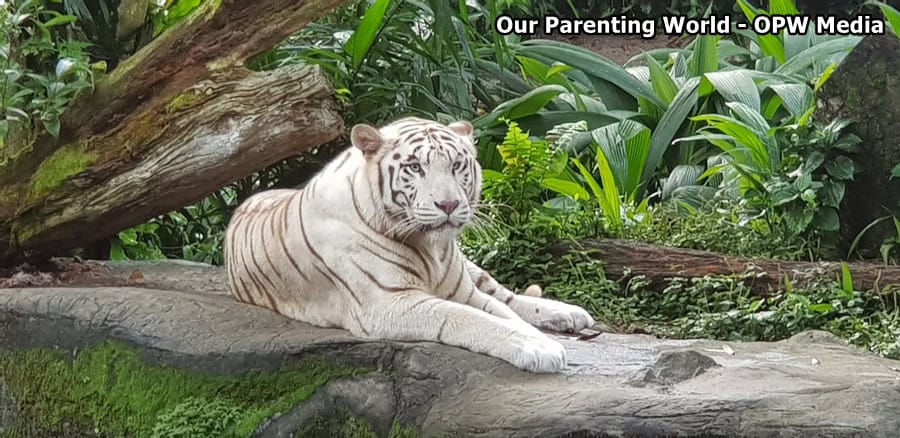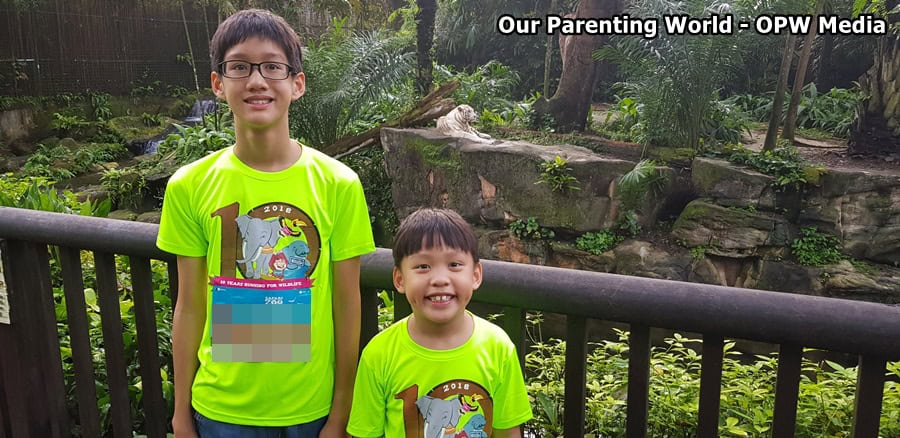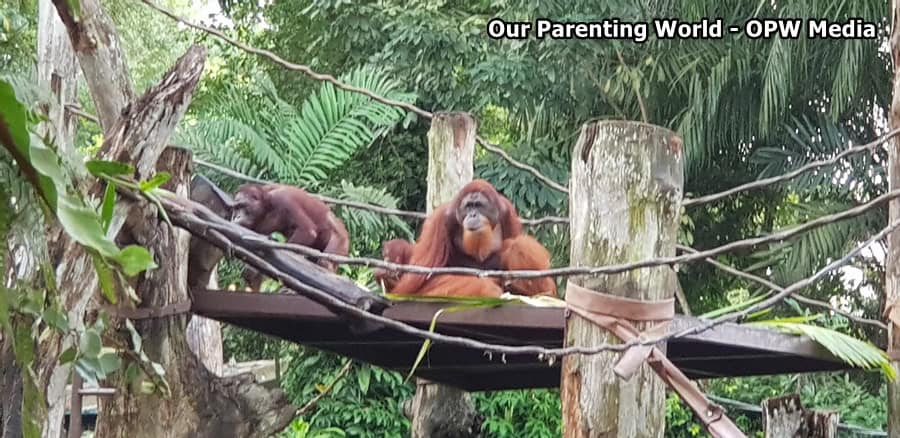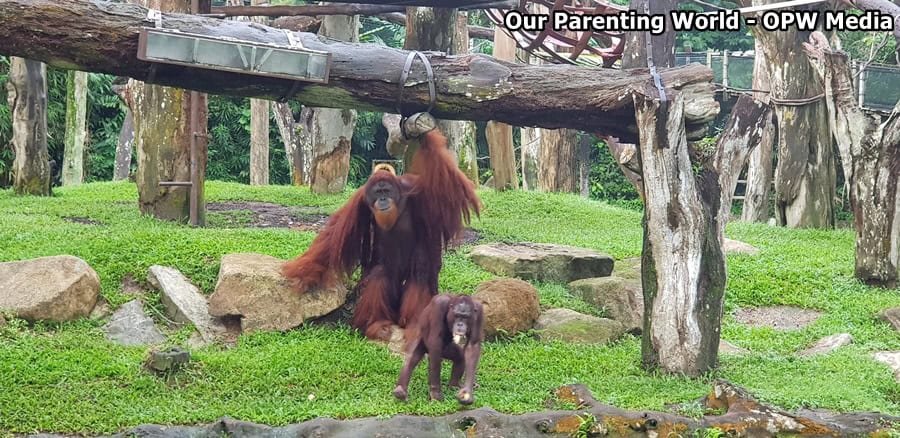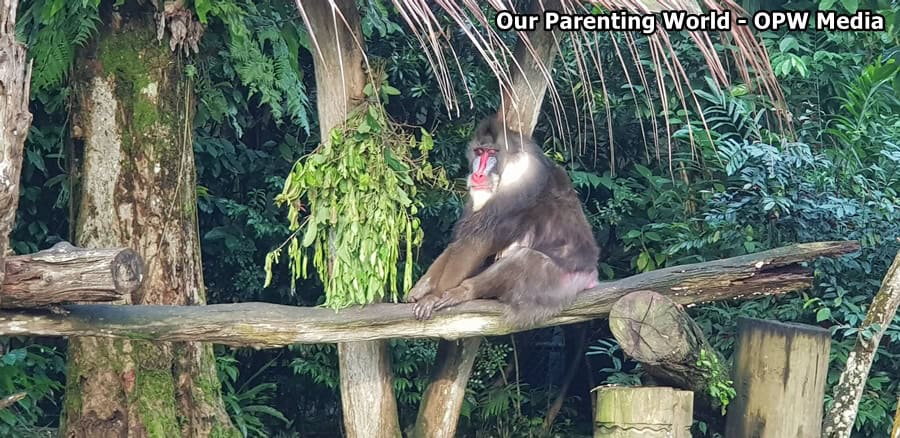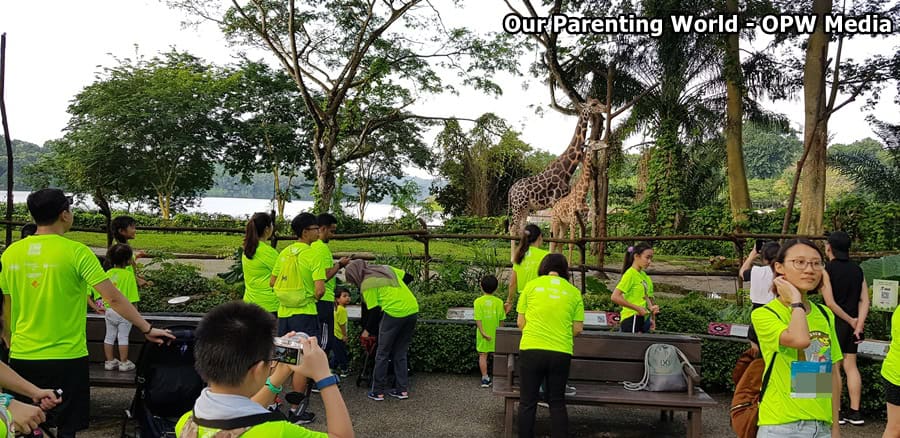 It has been raining for the past few days and fortunately, for the run today, the weather is very good. It has been an enjoyable run as we get to see various animals like White Tiger, Orang Utahs, Mandrill, lions, giraffes and more along the route.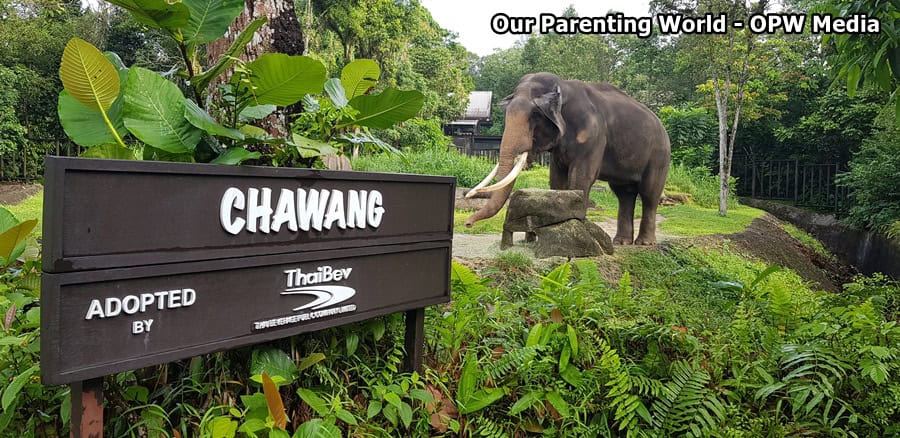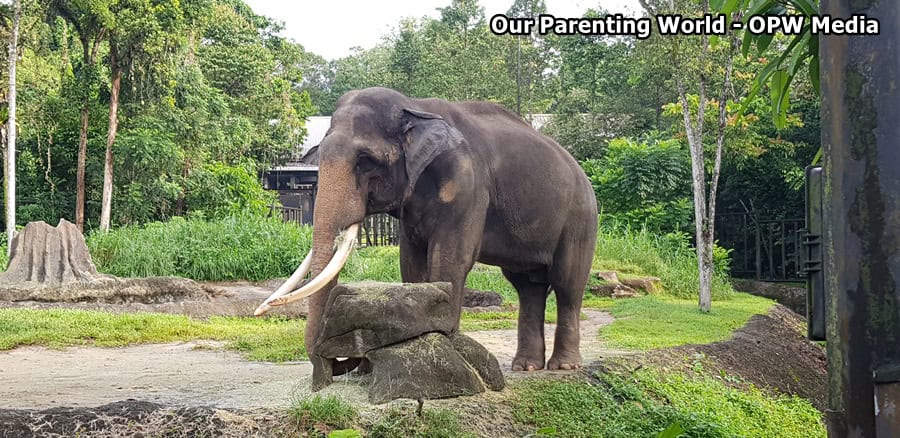 Look its Chawang and we are so excited to see Chawang! 
We have reached 5 Km!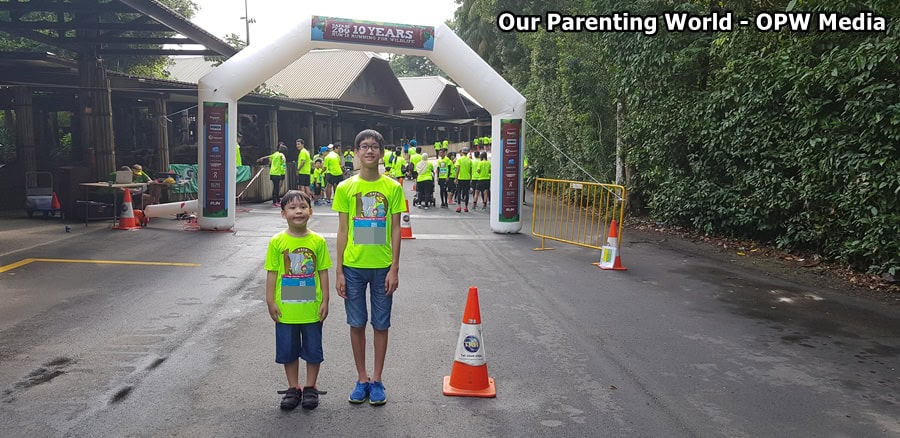 Yay! We have reached the finishing line, it has been a meaningful and enjoyable run. Along the way, we have learnt so much about the various animals and observed them in their habitats. We took many photos with the animals and 5.5km doesn't seem too long with so many interesting things to see and do during the run. 
Safari Zoo Run consisted of the following running categories, they are the 10km Safari Zoo Challenge (Competitive), the 5.5km Safari Zoo Run (Non-Competitive), the 2.5km Safari Zoo Kids Dash (Competitive) and the 2.5km Safari Zoo Dash (Non-Competitive).
Congratulations to Team Ah Meng for coming up first having scored the most winners in the competitive 10km category race and the most number of Instagram posts uploaded at the run. 
After the run, many of us took pictures with the zoo's mascots.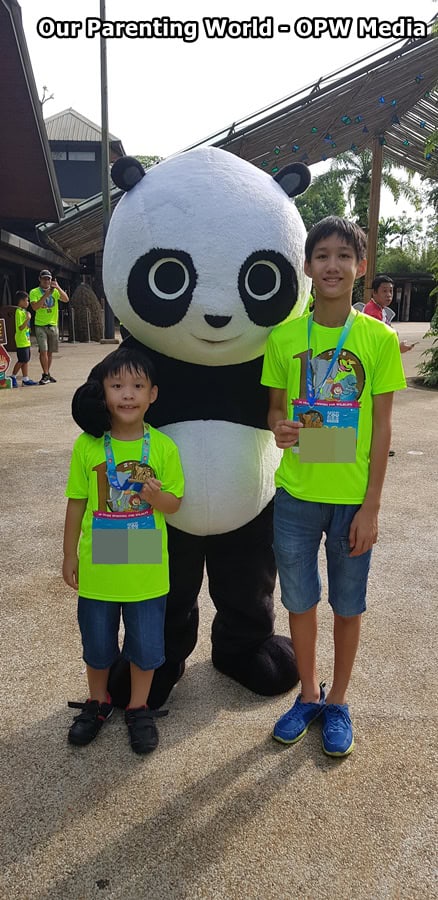 Kai Kai and Jia Jia of River Safari mascots are here to meet and greet the runners too!
It has been a great run and best of all, we have completed the run together with our family! We had an enjoyable time at Safari Zoo Run and we look forward to participate in next year run! Congratulations to all the 4 teams, you have done well! 
To find out more about Safari Zoo Run, please visit: 
Website: http://www.safarizoo.run/