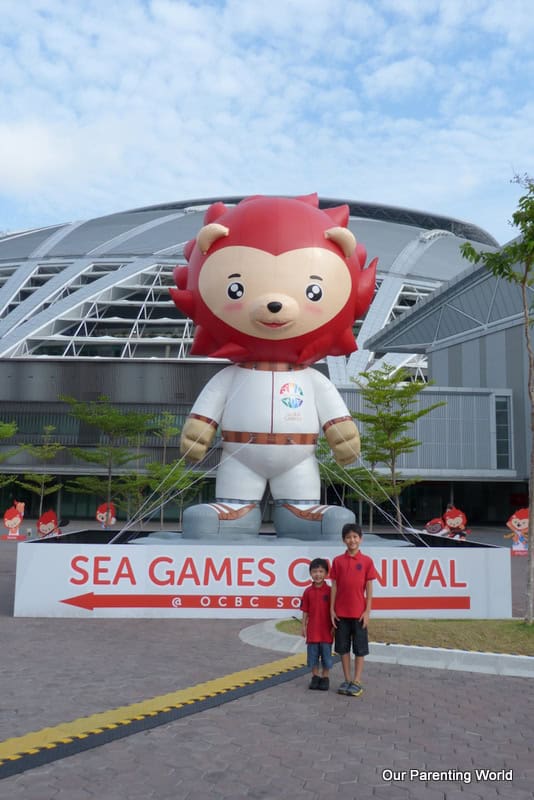 The 28th SEA Games Carnival themed around the SEA Games mascot, Nila, was held at the Singapore Sports Hub which was set to keep visitors entertained and soaked in the SEA Games atmosphere. It promised a June Holidays like no other, we can't wait to visit.
We missed the official opening ceremony of the SEA Games Carnival as the boys were involved in filming, we were unable to attend however we won't want to miss this fun-filled carnival that we came back with our family and friends another day to check it out.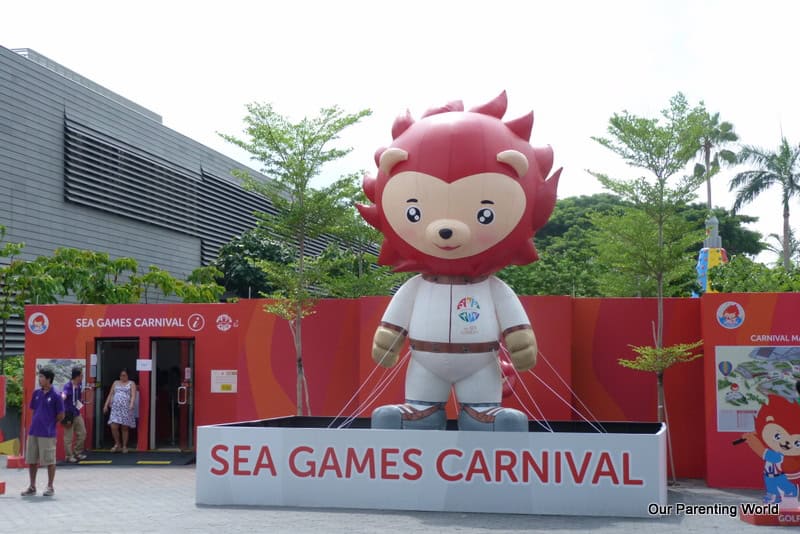 At the carnival, visitors will get to pit their wits and skills in a variety of sports and games, but with an interesting twist, such as the 300-degree table tennis table, hockey-golf, pool-soccer, the gravity defying 'Walk-On-Water" and the first ever laser-tag battles at the Sports Hub.
Before participating in the games activites at the Carnival, at Kallang Wave Mall, we saw the "Make-A-Nila" booth and spend some time looking at the different types of Nilas made by people from various walks of life including celebrities, organisations, students, professionals etc.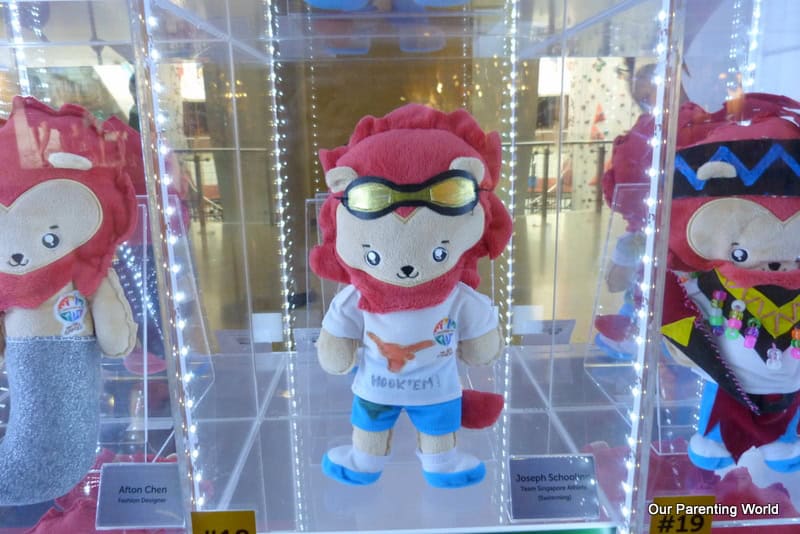 This Nila is made by Joseph Schooling, our national record holding Singaporean swimmer.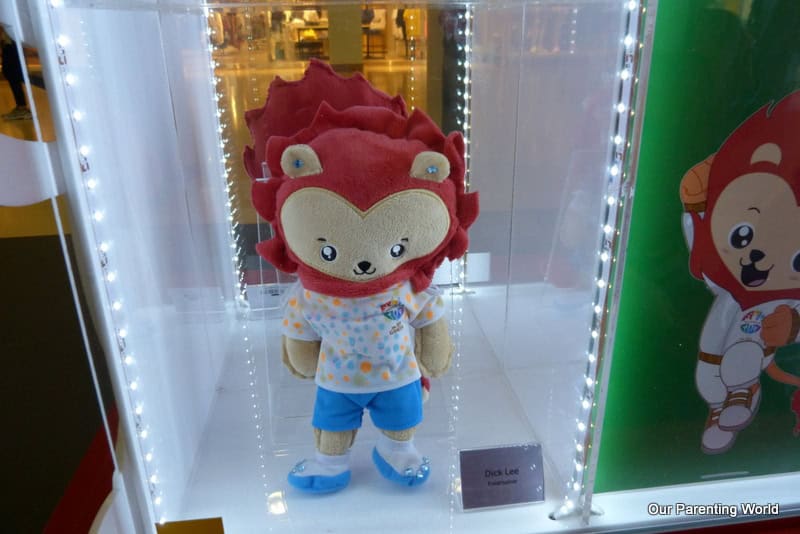 This Nila is made by Dick Lee, Singapore well-known talented singer-songwriter.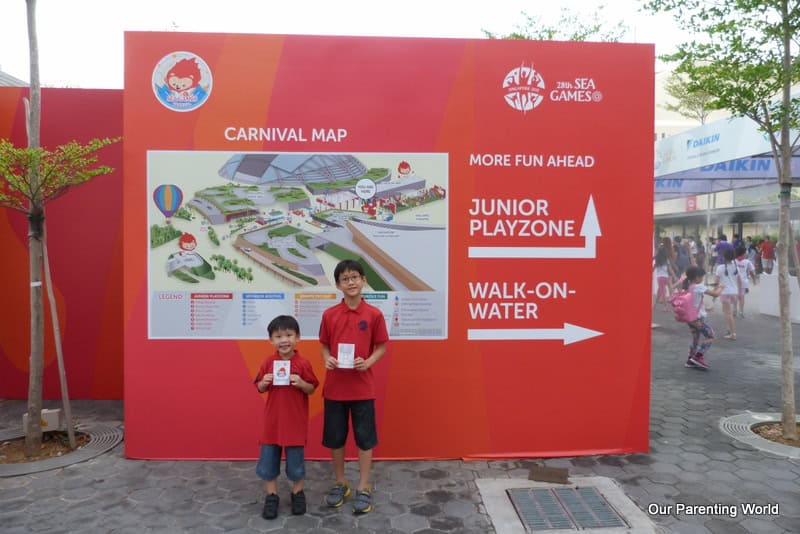 Collect a game card and receive a stamp upon completing five of the activities to redeem a reward. Admission to the carnival and all the activities are free to the public. Even though we were there on a weekday morning, the whole venue was crowded with many wanting to bring their families and friends to partake in this carnival.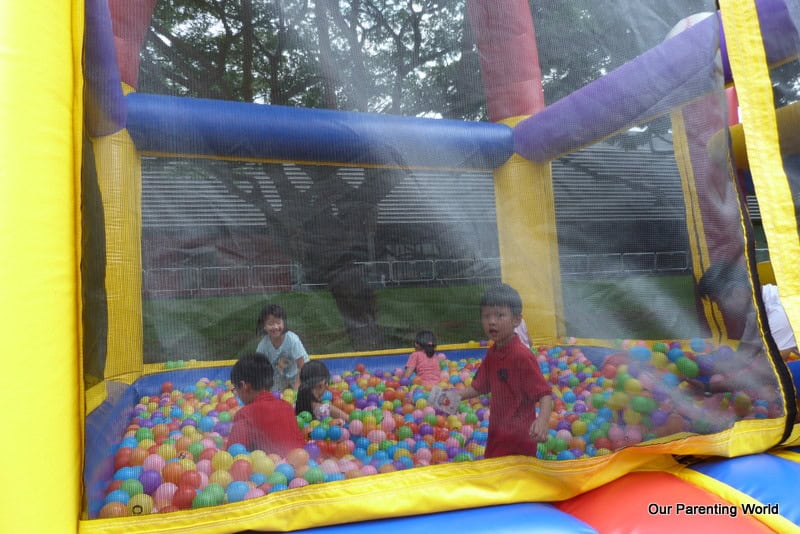 The boys were playing and bouncing at the various activity stations like an obstacle course bouncy Nila Castle, Ball hunting and 10-meter tall Giant Slide. Even though there was a long queue at each activity station, everyone waited patiently for their turn.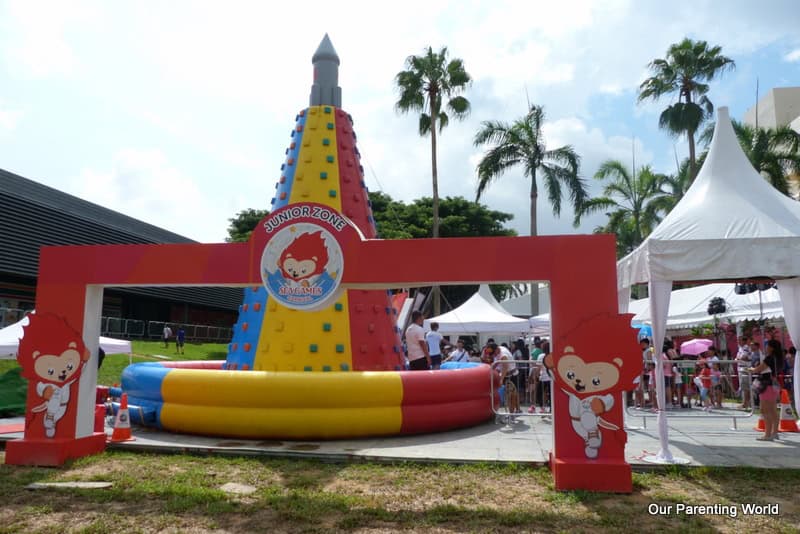 Other activities at the Junior Zone which include climbing the Rocky Mountain and Flying Dunk. There many other activities suitable for everyone including those who prefer a quieter bonding time, they can try their hands on Nila themed art & craft and bring home their very own Tote bags, Nila badges or even paint a torch, do face-painting, take photos at photo-booths and try out air-brush tattoo.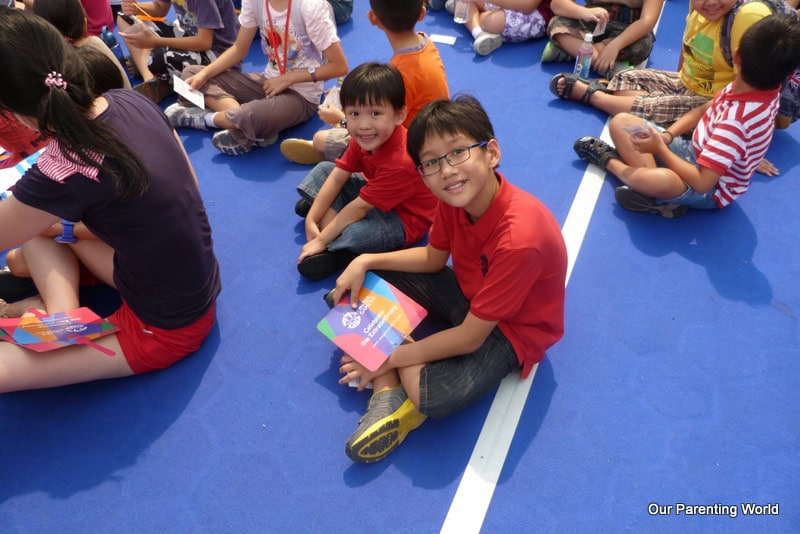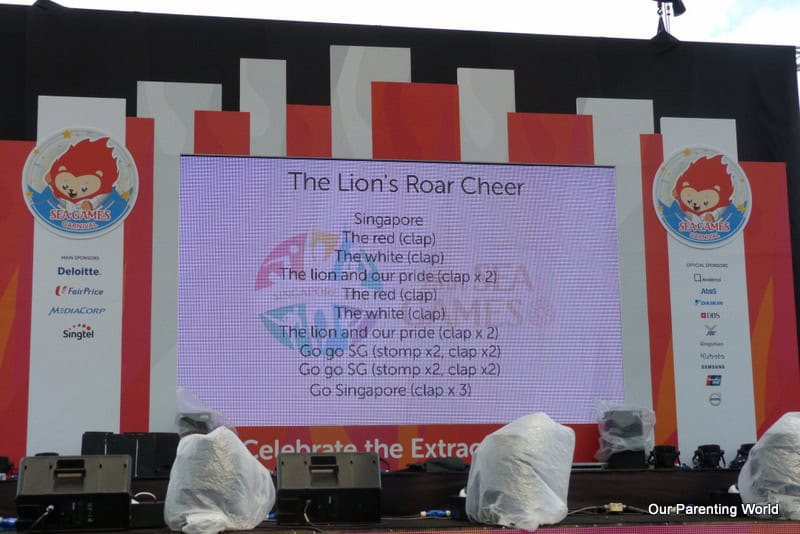 There were also stage activities where the children gathered around to do The Lion's Roar Cheer.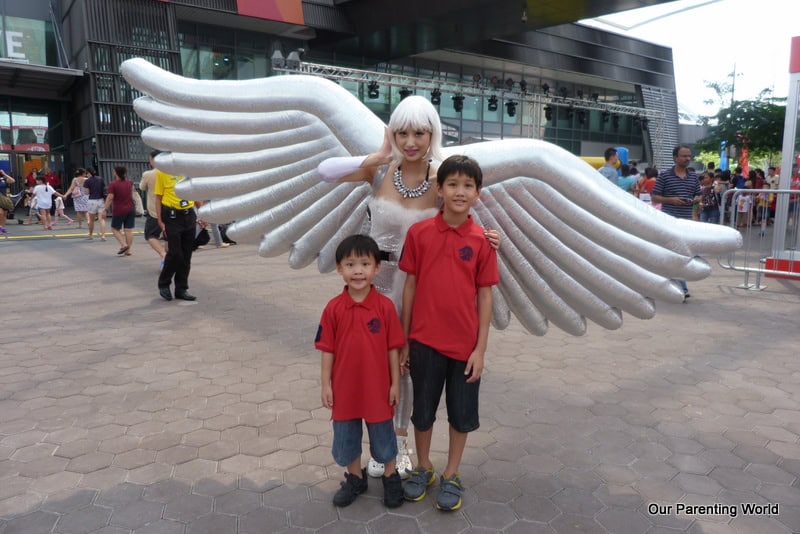 Taking photos with the various street performers.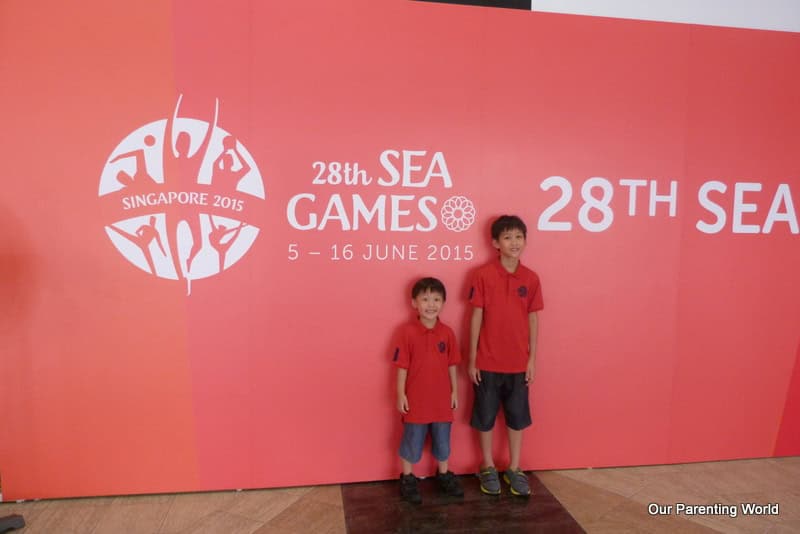 The 28th SEA Games Carnival is held at OCBC Square just outside the Kallang Theatre from 31 May to 16 June 2015 and runs from 10am to 9pm daily, except on 5 June, when it will close at 5pm, 7 June when it will open at 9am and 16 June when it will close at 5pm. Admission and all its activities are free and participants will get a stamp upon completing each activity, collect 5 stamps to receive a free souvenir. 
Please click HERE to find out more about SEA Games 2015.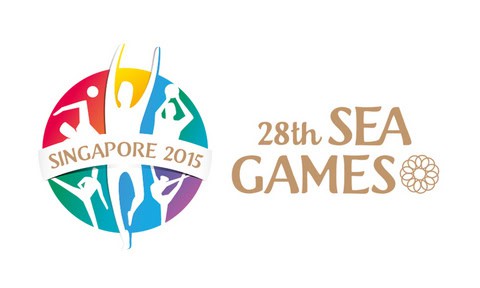 Our Parenting World is an accredited media for 28th SEA Games 2015