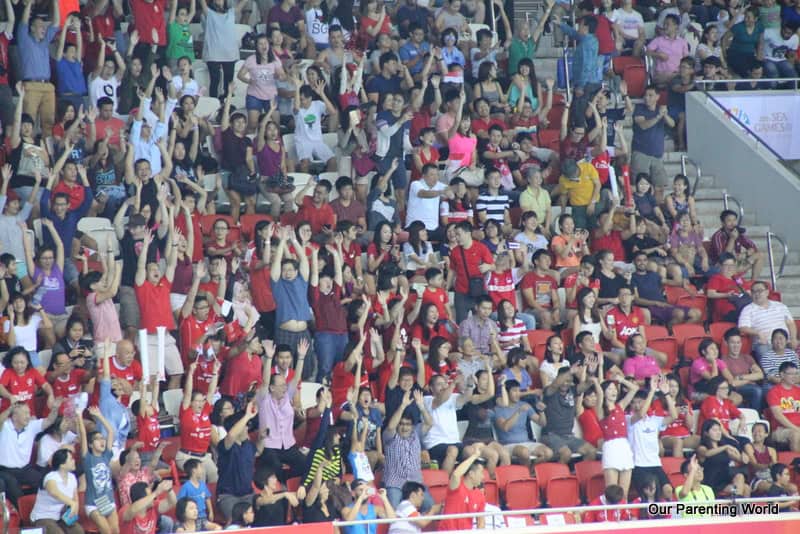 Singapore's national men's water polo team secured Singapore's 84th and final gold medal at the 28th SEA Games 2015. Congratulations! 
Water polo competition was held from 10 to 16 June 2015 at the OCBC Aquatic Centre in Singapore. The supportive Singapore spectators cheered the local team with the famous Kallang Wave, to Singaporeans, the Kallang Wave is a symbol of fierce pride, a gesture of community and togetherness on the largest of scales. The whole centre was roaring with cheers, applauses and encouragement for our water polo team.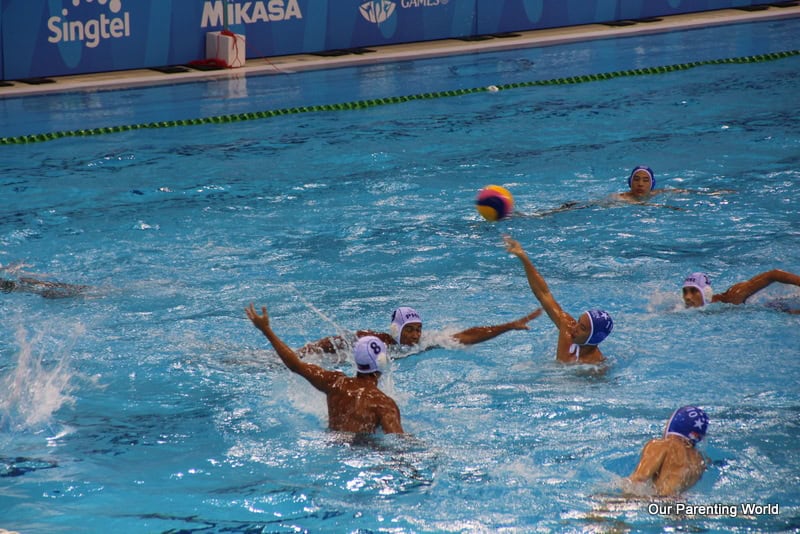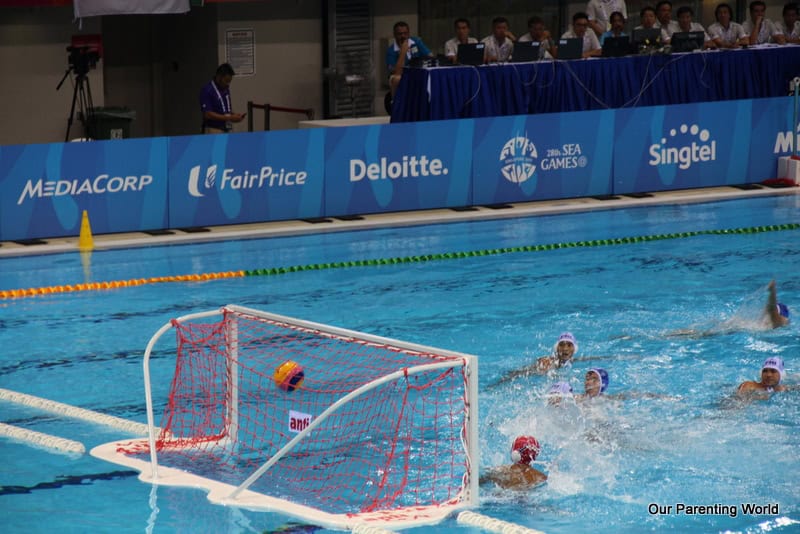 GOAL! Our water polo team did not disappoint us, they have secured a record of 26th consecutive SEA Games Water Polo Gold. The team led by Singapore national coach Lee Sai Meng said that they will now aim to be the fourth best team in Asia. 
Our Singapore Men's Water Polo team consists of Tay Sin Chao Nigel, Loh Zhi Zhi, Teo Zhen Wei Eugene (C), Chiam Kun Yang, Ang An Jun, Goh Chengwei Marcus, Ang Wei Ming Sean, Yip Yang, Koh Jian Ying, Ong Wei Loong Bryan, Lee Kai Yang, Lin Diyang, Tan Jwee Ann and Paul Louis thanking the supportive spectators after their competition. 
Catch the Men's Water Polo Victory Ceremony of the 28th SEA Games 2015
Singapore has won 84 Gold, 73 Silver and 102 Bronze medals at the end of the 28th SEA Games 2015. Congratulations!
Please click HERE to find out more about SEA Games 2015.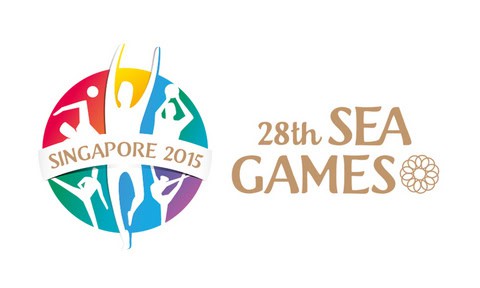 Our Parenting World is an accredited media for 28th SEA Games 2015