Our eyes are very important to us, so we have to look after them carefully. Getting and using a good Task Light is naturally essential especially we have been using our eyes a lot!
The new 3M™ LED P1610 Polarizing Task Light comes in 2 colours, pure white and solid black which you can easily blend with the colour theme of your home. As parents, we are concerned with protecting our kids' eyes especially they often have to do lots of homework and prepare for their assessments/examinations nowadays. We are pleased to know 3M™ LED P1610 Polarizing Task Light comes with many functions that will help to protect our eyes.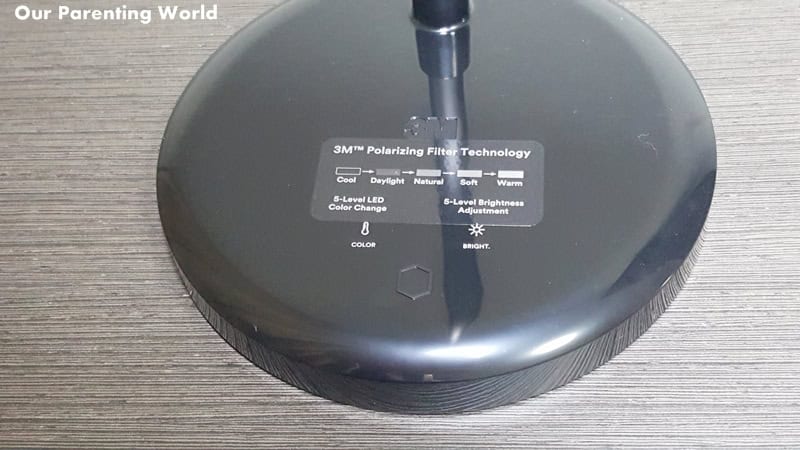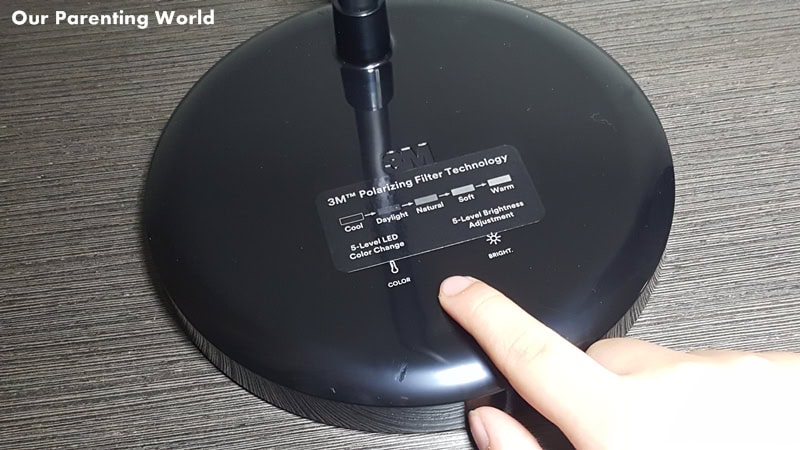 It is very easy to use with a touch of a button, it comes with 5-level brightness adjustment with its LED colour changes from cool white to warm white which enable you to customise your lighting that suits you best.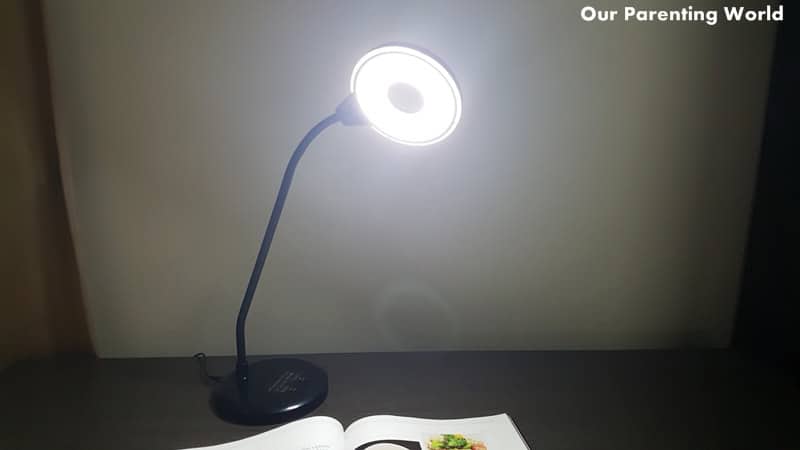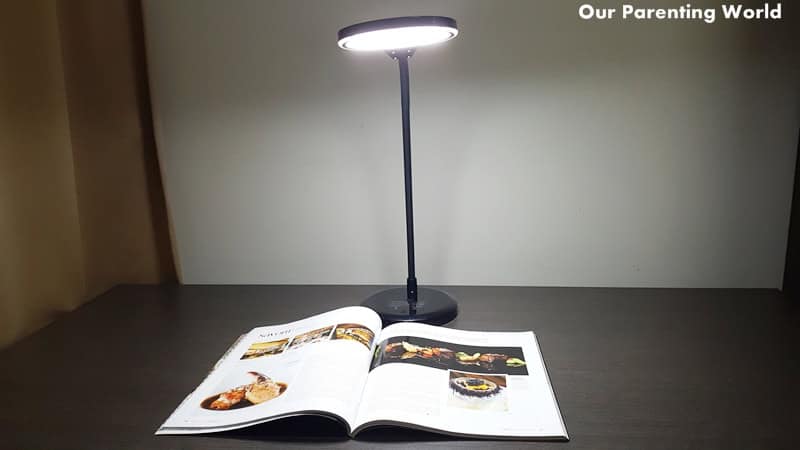 The task light is very light and can be easily carry around. We like the new design featuring a donut shape lamb that is sleek and stylish.
With the round shape, it can cover a wider area and also reduce blind spots.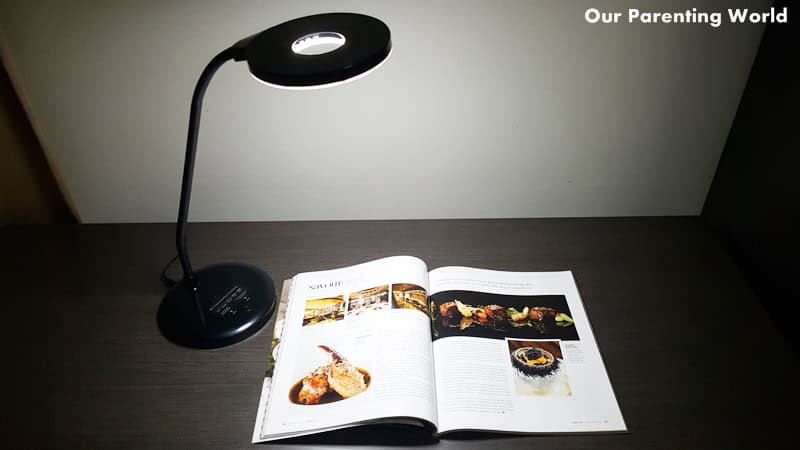 The new 3M LED P1610 Polarizing Task Light comes with many benefits which include the following:
1) It helps to reduce glare and protect your eyes more effectively using 3M Proprietary Polarizing Filter Technology
2) It removes multiple shadow and helps to prevent disruption during reading with 3M Air-Guide Technology
3) Its free rotational angle adjustments enable you to adjust the light to suit your needs easily with its flexible angle adjustment.
4) Adjust the light from Cool white – Daylight white – Natural White – Soft White – Warm White. Now you have the option to change the LED colour from Cool White to Warm White with its 5 Level LED Colour Change. 
5) You can also easily adjust the different level of brightness for different activities to suit your needs and for the comfort of your eyes with its 5 Level Brightness Adjustment.
With so many benefits of using the task light, we are certainly happy with the new 3M LED P1610 Polarizing Task Light and are pleased with its performance.
Protect your eyes today by using the right task light, the new 3M LED P1610 Polarizing Task Light is available in stores retailing at $289.