Rendezvous With French Cinema returns to Singapore for its fifth edition with a film line-up strongly influenced by this year's Cannes Film Festival. It aims to engage and inspire Singapore audiences with the best of French films with a selection of films ranging from documentary, animation, comedy, thriller to drama. 
The 5th Rendezvous with French Cinema will be on from 4 to 13 December 2015, featuring twenty films across four venues: Golden Village, Alliance Française, The Cathay Cineplex, Shaw Theatres Lido. It is organized by Institut Français de Singapour, the French Embassy, Alliance Française de Singapour, and uniFranceFilms.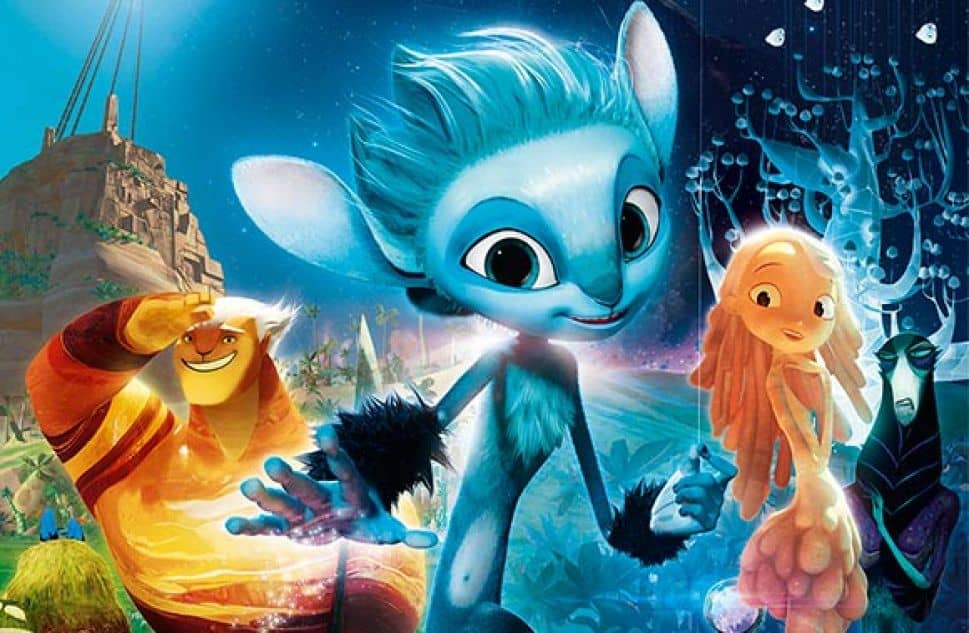 This school holidays, parents and children will be delighted to know that the festival will be bringing the highly anticipated animated film MUNE. 
MUNE is based on an original concept by Benoit Philippon and the film comes in 2D and 3D. The film brings audience to an imaginary fantasy world where the sun and the moon must be protected by guardians. Mune, a small and candid forest faun who's a free-spirited dreamer, is unexpectedly selected to be the new guardian of the moon, a heavy responsibility that lead him to discover his supernatural power and to become a legendary guardian. As the sun gets captured by the lord of the underworld, Mune embarks on an epic journey with Sohone, his guardian counterpart, and Glim, a young girl made of wax, to rescue the sun and save the planet from chaos and darkness.
MUNE
Running time: 86 mins
Subtitles: English
Rating: PG
Genres: Animation movie
Director: Alexandre Heboyan
Co-Director: Benoît Philippon
Production year: 2015
Venue: Golden Village Plaza Singapura (in 3D)
Date: Sat 12 Dec 2015
Time: 3.00PM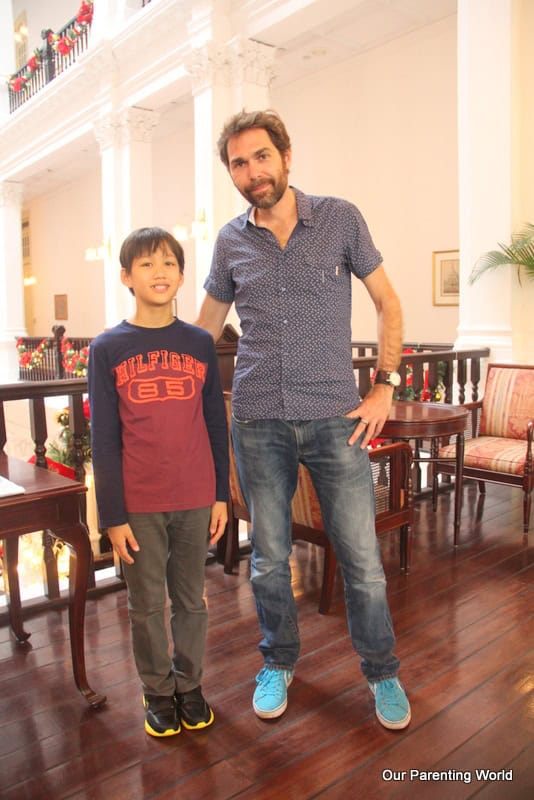 Our Parenting World, young journalist, Vincent is pleased to interview Benoit Philippon, director of MUNE where he shared with us more about his highly anticipated film.
Director Benoit Philippon reveals interesting details on how he comes up with the film's name MUNE, he combined the word Moon in English and Moon in French is LUNE together to form the word, MUNE. 
He shared with us that he decided to do MUNE because he had this idea of a picture of a guy in the forest looking at the moon, dragging it down to Earth and grabbing the Moon with his hand. He had in his mind this famous saying in France "I will hold the moon for you". He felt it is poetic and powerful at the same time. That is the first image he had of the film. He thought what would that mean, who would be that tiny little guy that he visualized holding the Moon and the Moon is so tiny in his hand that makes it so vulnerable. He thought maybe the Moon would need a guardian to watch over it. He felt the same for the Sun. With these thoughts on his mind, he thought of writing the whole mythology for the film, Guardian of the Moon and the same for Guardian of the Sun. Besides his latest film, MUNE, we are excited to know that he is currently working on four new films which consists of two animation and 2 live actions and also a novel. We are definitely keeping a lookout for his current and new works!
This is Director Benoit Philippon's first visit to Singapore as he is only here for three days, he hopes to be able to explore more of Singapore especially Marina Bay Sands. He felt that Singapore is amazing, very modern and clean. He encouraged Singapore audience to come dream with him when watching MUNE. He has been travelling all over the world with MUNE, it is an universal film and he can see the sparkles in the children's eyes after watching it. Come and experience a new world with him! 
Mune has attracted a top-notched key crew including character designer Nicolas Marlet ("Kung Fu Panda"), animation supervisor Sebastien Bruneau ("Hotel Transylvania"), character technical supervisor Hidekata Yosumi ("Tangled"), storyboard artists David Berthier ("Despicable Me"), Antoine Antin ("The Illusionist") and Ouassama Bouacheria ("The Lorax").
We have watched MUNE, it is an interesting, enjoyable, colourful film with an unique storyline and rich characters that will keep the whole family entertained throughout. Don't miss it! 
Thank you Director Benoit Philippon for taking our interview, it is a pleasure meeting up with you! 
5th Rendezvous with French Cinema will run from 4 December to 13 December. All tickets will be available at S$13. Singapore Film Society members can enjoy the festival films screening at Golden Village and The Cathay Cineplex at $12 and at Alliance Française at $11. Alliance Française members can enjoy all screenings of the festival films at Alliance Française at $11.
For full listing of movies and timing, please visit www.rendezvouswithfrenchcinema.sg for more information.