Currently with the Circuit Breaker in place, we are all staying at home. If you are craving for crabs and zi char dishes and or thinking of taking a break from cooking, 8 Crabs Seafood Restaurant offers Crab and Seafood delivery, it is the place to order and enjoy a hearty meal with your family!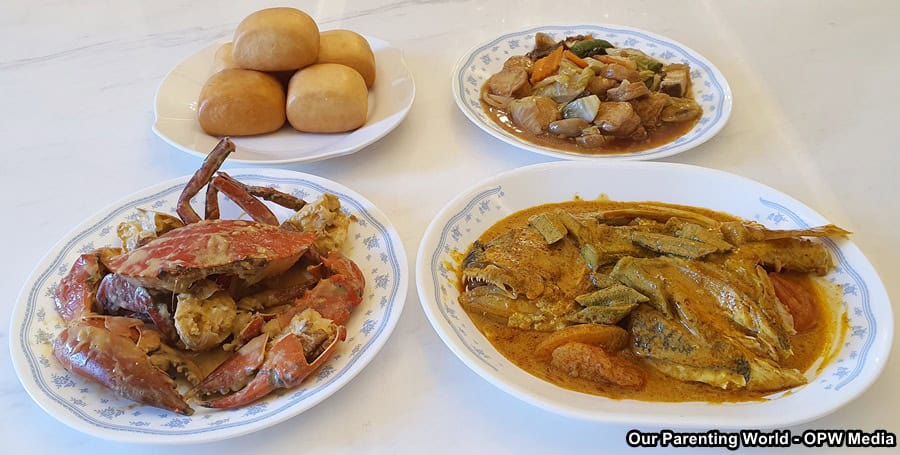 Thanks to 8 Crabs Seafood Restaurant, we had the opportunity to try out its famous crab and other dishes. We ordered the Award-Winning Salted Egg Crab, Fried Man Tou, Curry Fish Head (Nyonya Style) and Claypot Beancurd.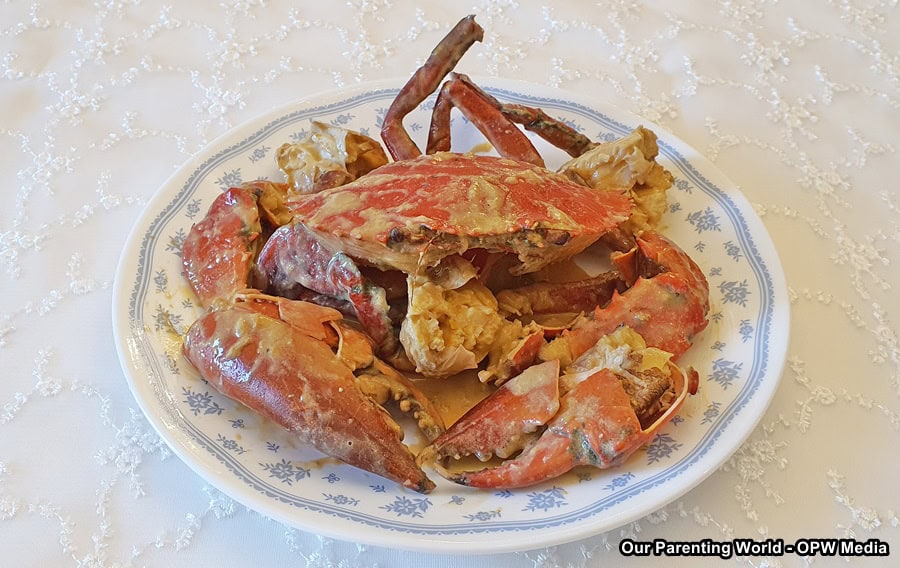 Some background of crabs, they naturally travel about 500m every night and prefer to live alone. However, crab farmers breed many crabs in a confined space in order to be profitable. This causes the crabs to get stressed very easily in captivity as many farms cannot replicate their natural habitat. When the crabs are stressed, they produce ammonia, which is a sign of decomposition of seafood. Most restaurants purchase farmed crabs because they are cheaper. As a
result, they use highly fragrant gravies to cover up the ammonia smell. 8 Crabs is the only company in Singapore using grade AAA premium Sri Lankan sourced wild crabs. This is graded by the most experienced crab graders in the trade. This means that their crabs are meatier, tastier, bigger, and less watery. To ensure freshness, these crabs are caught, flown, prepared and delivered to you within 12 hours.
Their award-winning chefs prepare and cook these fresh crabs daily to guarantee the best flavour and taste. 8 Crabs also has one driver to an order policy across their 12 kitchens island-wide so that they may uphold their promise of One Hour Crab Delivery and free delivery for order above $120. 
8 Crabs has a variety of Award-Winning Crab dishes for you to choose like Black Pepper Crab, Chilli Crab and Salted Egg Crab.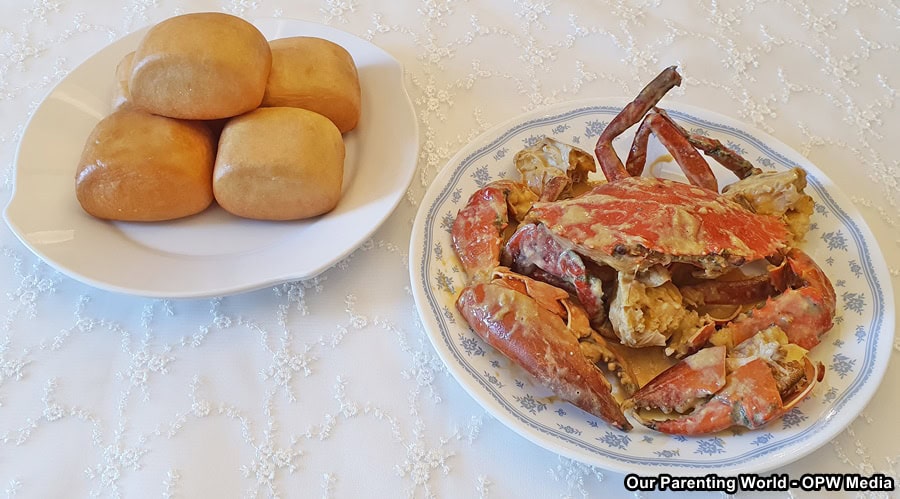 Fried Man Tou (Set of 5) at $6 (L) and Award-Winning Salted Egg Crab – Large (1pc) at $68 (R)
As Crab lovers, we can't wait to try out this crab dish. We are extremely delighted with the huge fresh and succulent Sri Lankan crab. The crab is stir-fried well, so juicy and flavourful with the  salted egg sauce. We ordered the fried man tou that goes very well with the fragrant and creamy sauce.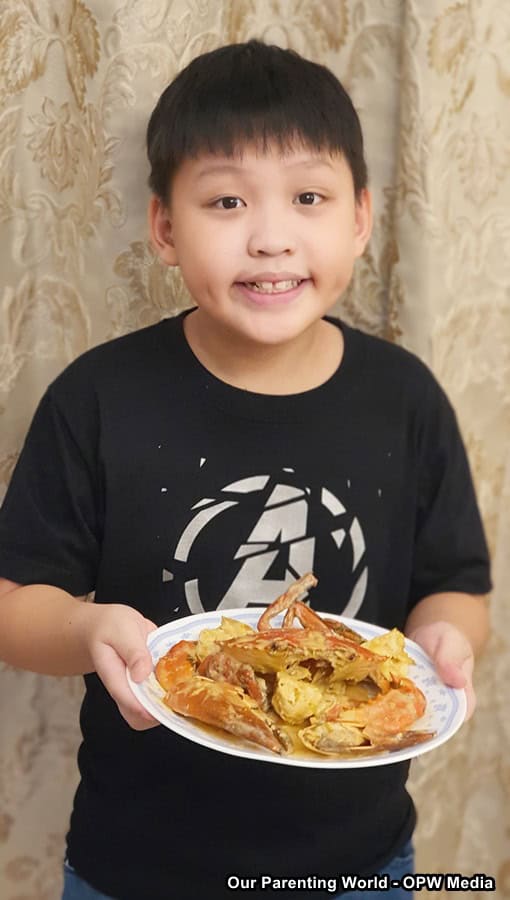 We enjoyed the crab, so yummy!
Curry Fish Head (Nyonya Style) at $32
Curry fish head is also an iconic and favourite dish in Singapore like the crabs. The fish head comes in substantial size, it is so fresh and meaty. This delicious fish head is cooked in thick and rich aromatic curry sauce.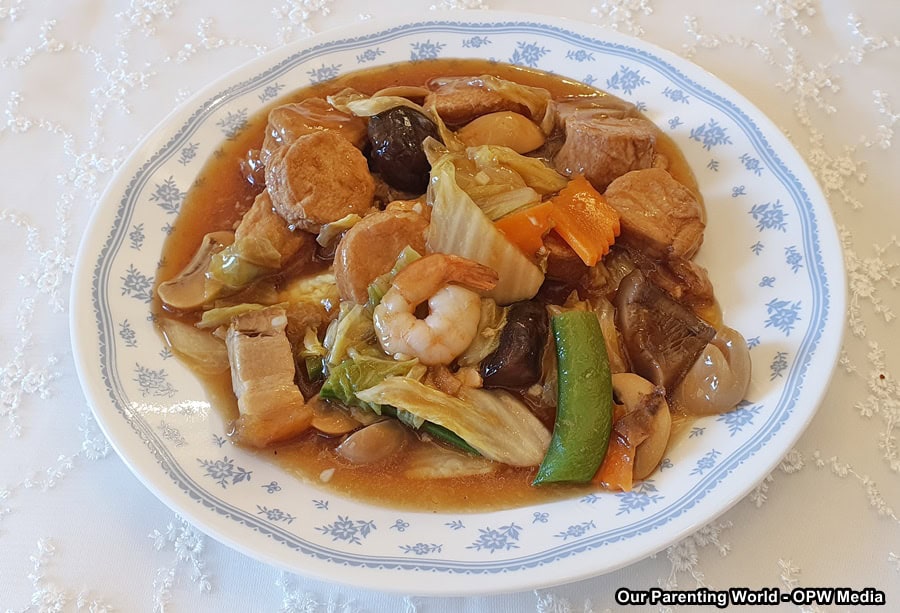 Claypot Beancurd – Small at $14 
The tasty beancurd is so soft and silken yet has a firm bite. It comes with a generous portion of beancurd, meat, variety of vegetables and mushroom. This delectable claypot beancurd with its savoury gravy goes very well with rice.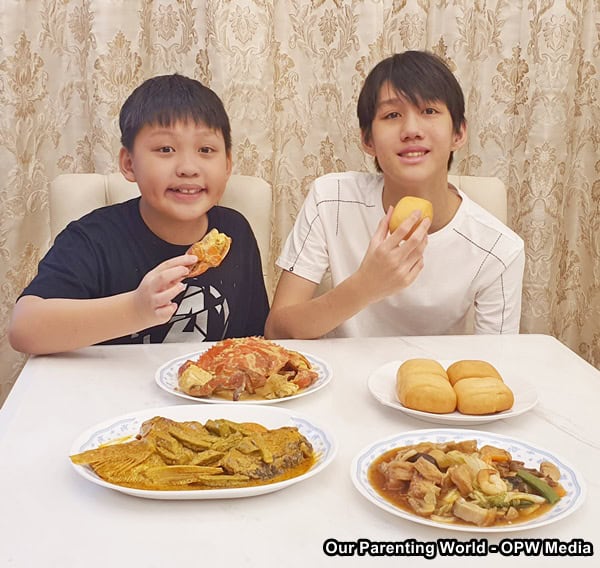 We are very impressed with the food and delivery. The food came on time and in order. Overall, we enjoyed the sumptuous feast especially the delicious freshly cooked Sri Lankan Crab!
To order and find out more about 8 Crabs Seafood Restaurant, please visit its website at https://8crabs.com/
Order/Delivery enquiry: [email protected]
WhatsApp: +65 8725 0725