Craving for Durians? Now you can satisfy your craving for durian with 8 Durian, offering the freshest and best quality durians delivered right to your door step at affordable prices with express 60 minute to midnight delivery services! Free delivery for purchases above $100.
8 Durian obtains its durians from their plantation in Pahang, Malaysia, home to the best durians in the world. Its plantation is located on high mountainous regions of Pahang, boasting the best climate for growing durians. Using the state of the art technologies and premium tools such as a good irrigation system, durable nets for durians to fall on, and organic fertiliser to provide customers with the best durians.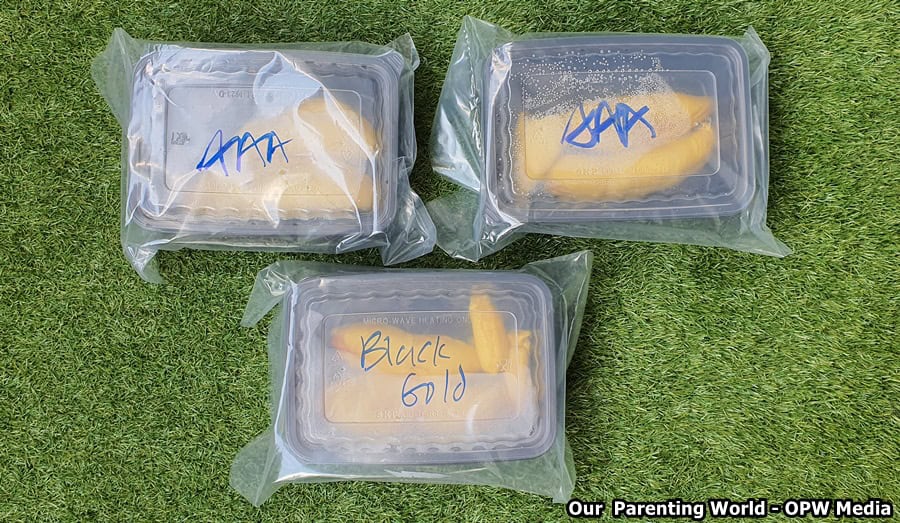 According to 8 Durian, their durians are freshly plucked and arrived daily in Singapore before noon. They are de-husked and hygienically heat sealed in boxes to ensure ultimate freshness, before being delivered to customers on the day of arrival. All its durian chopppers undergo real training to chop durians well to ensure that the customers receive the durian at the highest standard and quality. 
There are four types of fresh durians to choose from at its website, they are as follows: 
Premium Mao Shan Wang 'AAA Grade' – Pahang High Mountain Plantation at $23.50/kg
Premium Black Gold Durian – Pahang High Mountain Plantation at $27/kg
Musang King 15 Year Tree Premium Mao Shan Wang 'A Grade' at $21/kg
Penang Red Prawn – Authentic Origin Well-Aged 15 Year Tree at $15/kg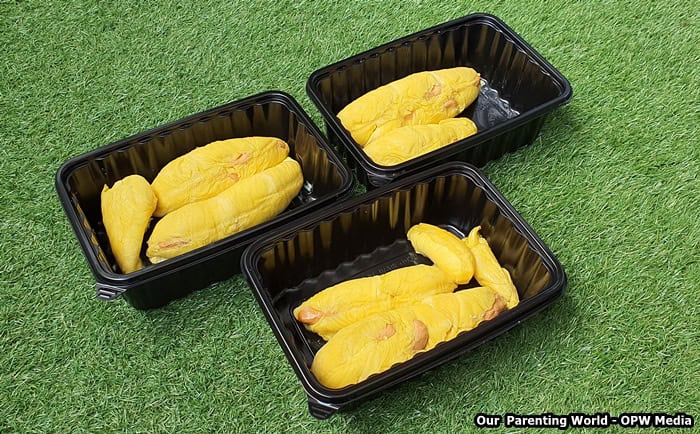 We tried out the Premium Mao Shan Wang 'AAA Grade' and Premium Black Gold Durian. The durians arrived promptly on the day of our order, they are properly sealed in boxes and clearly labelled. 
The bright golden yellow Premium Mao Shan Wang 'AAA Grade' has a thick buttery flesh, so creamy and tasty. The Premium Black Gold Durian has a more complex taste, it is richer, more creamy with a slight bitter note and super satisfying. Overall to us, we like and enjoy both types of durians. They are both as good. If you are looking for fresh, high quality and delicious durians, go for 8 Durian and you will not be disappointed. Try it out today! To find out more and to order, please go to https://8durian.com/