Skyline Luge Sentosa is hosting a 10-tastic carnival from 21 to 30 August 2015 to celebrate an amazing decade of growth and milestones. 
About Skyline Luge, the journey began on the 26 August 2005 with just 191 luge rides recorded for that day and by last November 2014, it has achieved its 10 millionth-ride milestone and close to 4,000 luge rides zooming down their trails every day.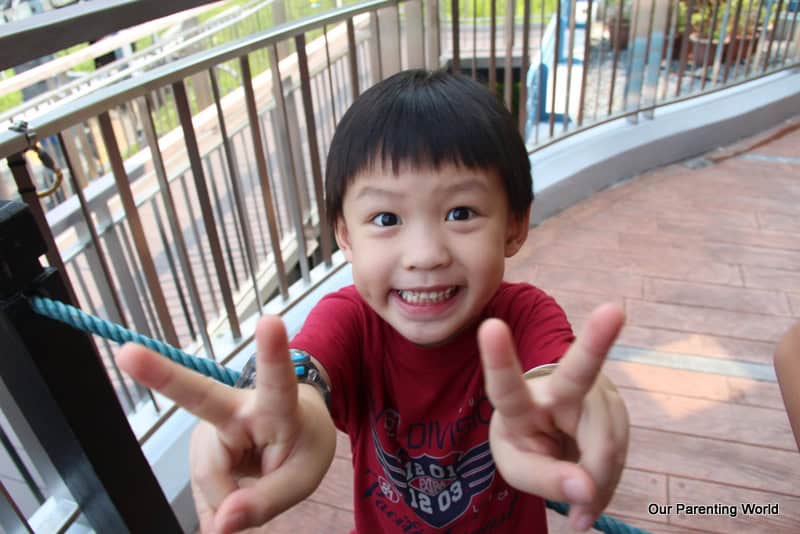 I can't wait to start my adventure at Skyline Luge!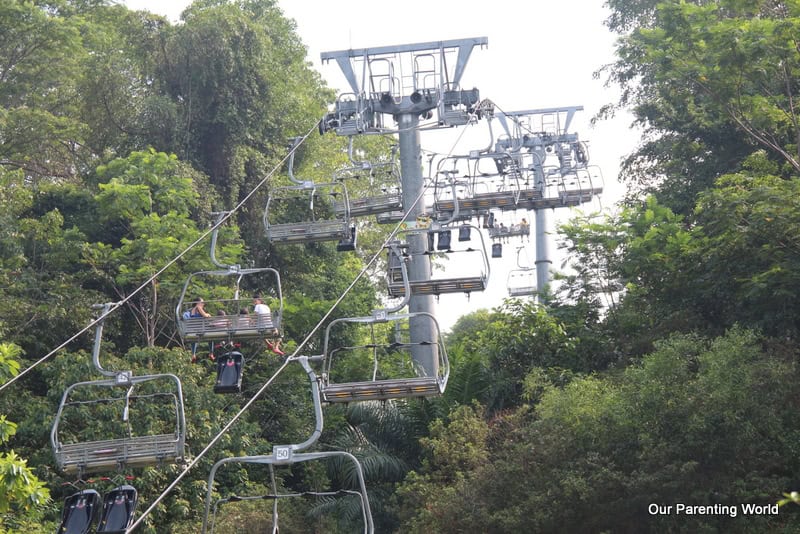 We hop onboard the Skyride chairlift to admire the beautiful scenery of Sentosa Island, Singapore's city skyline and enjoy the gentle breeze along the journey. 
Next, this is the part, the boys enjoyed the most, the skyline luge. Before taking the ride, visitors have to put on a helmet for safety reason.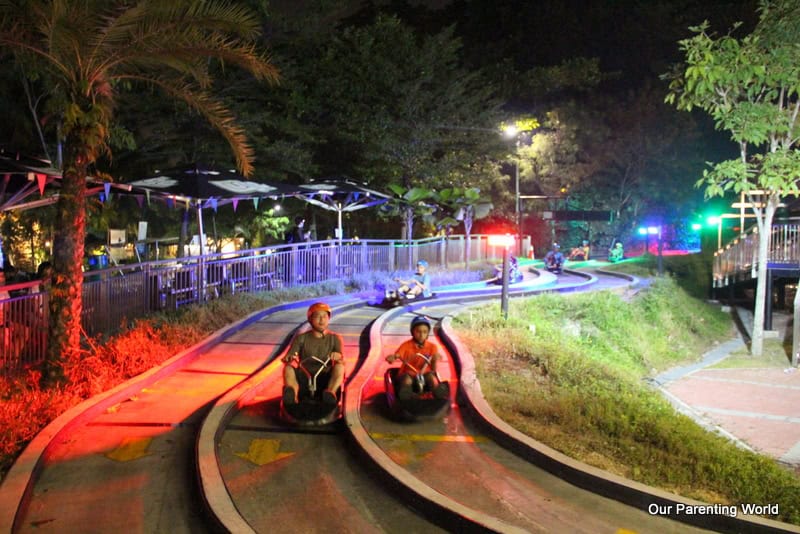 At night, the ride is even more dazzling as each luge track comes with unique lightings consists of flashing lights, vibrant colours for a totally new experience. It is the world's first and only night luge ride.
The luge is an unique 3 wheeled cart that gives rider full control over the speed and direction using a unique breaking and steering system on a purpose built track.
Visitors can choose to ride thrilling fast to enjoy the speed or just to cruise along slowly to look at the scenery on either of the 2 trails, the Jungle Trail which is 650 metres or the Dragon Trail which is 688 metres.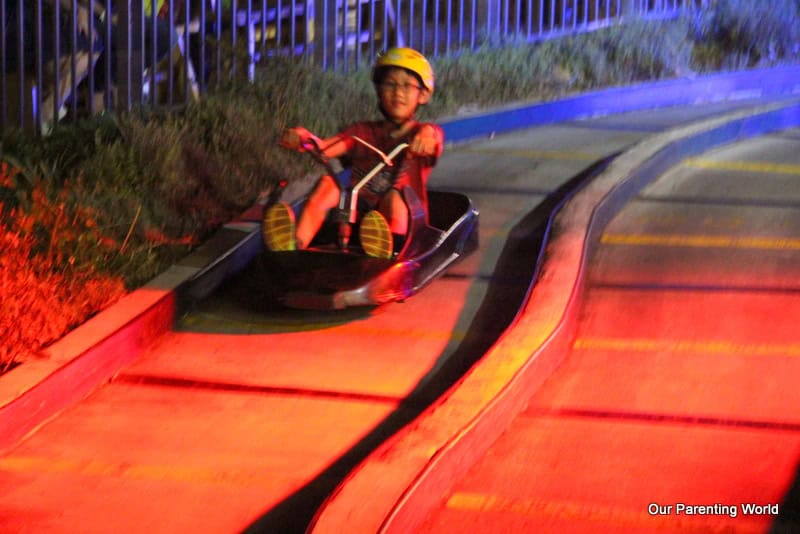 The luge is very easy to operate, safe and suitable for all ages to have an exciting fun adventure. 
Skyride:
Min. height 85cm to ride with an adult

Min. height 135cm to ride alone
Luge:
6yrs and 110cm or taller to ride Luge alone

**Children under the age of 6 years can ride tandem with an adult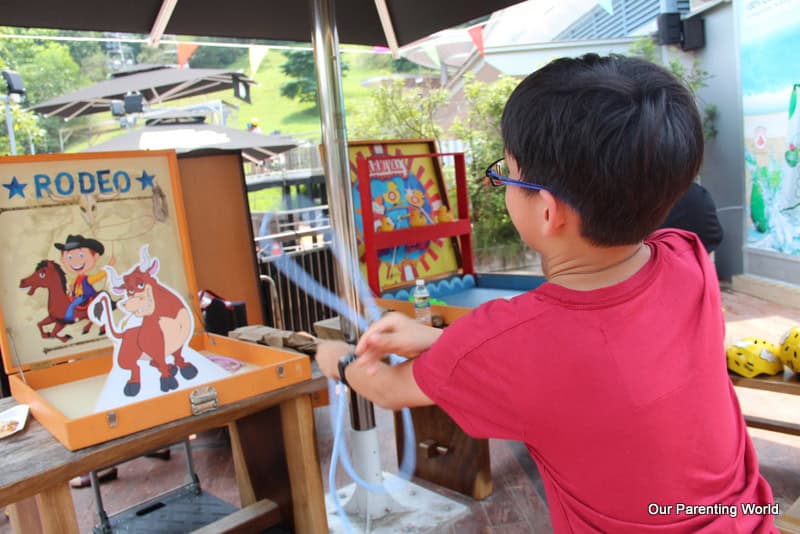 During the 10 days celebration from 21 to 30 August 2015, visitors can look forward to its 10-tastic Carnival where it will be packed with exciting activities such as games, caricature and balloon-sculpting stalls, magic performances as well as popcorn and exclusive Luge 10th Anniversary sticker tattoo giveaways.
I like my caricature and what a great way to remember my fun adventure at Skyline Luge to celebrate its 10th birthday!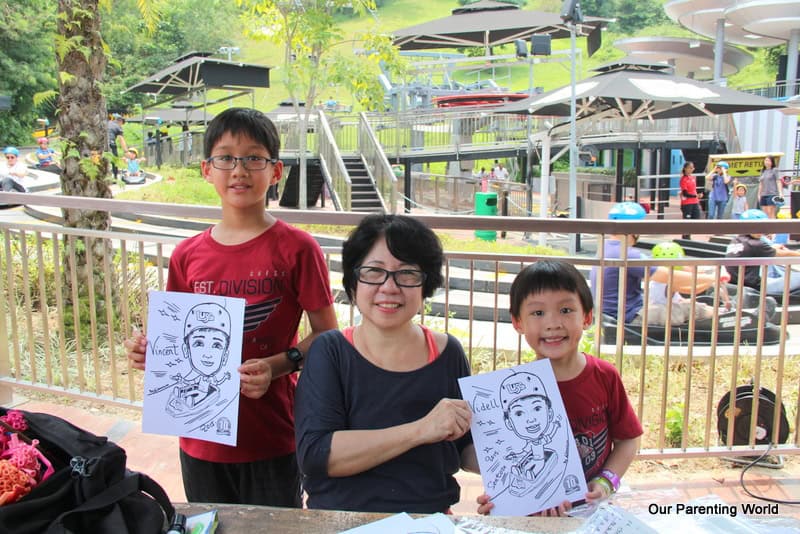 Thank you for the lovely pictures!
The carnival will be held between 2pm and 6pm on weekdays and 10.30am to 2.30pm on weekends at the Skyline Luge itself for all guests.
Visitors can also enjoy special deals* during this 10 days of celebration which are as follows: 
All day: 50% off Luge rider license membership at $25 for individuals (UP $50) and $60 for families of 4 (UP $120)

10am to 10.30am: Free photo with every purchase of 5 Luge & Skyride combo (UP $53)

12pm to 12.30pm: $10 off each 'Ten-ride Family Pass' (UP $79)

2pm to 2.30pm: $10 for single photo purchase (UP $15)

4pm to 4.30pm: $10 for two Luge & Skyride combo upgrade+
Free Skyline Luge & Skyride combo and a special Skyline Luge pop-up birthday card on 26 August to anyone if you share the same birthday with Skyline Luge Sentosa. 
*Terms & conditions apply. Specials deals cannot be used in conjunction with any other promotions.
+Upgrade refers to purchase of additional tickets on same day  
Other 10-tastic Activities

Besides the carnival, Luge will also be holding the Spot the Luge Helmet activity, whereby the public can win attractive tickets for Luge and Skyrides by spotting a person wearing the Luge helmet who will be roaming at various parts of Singapore from 21 to 30 August 2015.Participants just need to take a selfie with the person wearing the helmet and post on Facebook or Instagram with #skylinelugesentosa #luge #skyride #onceisneverenough #luge10tastic #luge10bday.

Skyline Luge Sentosa – Key Milestones
– August 26th 2005 Sentosa Luge & Skyride officially opened the
attraction to the public with 20 staff
– June 2006 Welcomed the 500,000th rider!
– April 2007 Introduced night Luge and extended operating hours till 9:30 pm
– January 2008 Welcomed the 1-millionth rider!
– April 2008 Added 10% capacity to the ride
– June 2008 Launched the Luge rider License (membership)
– April 2009 Increased capacity to the ride by 60%
– August 2009 Welcomed the 3-millionth rider!
– February 2010 Top Ten most visited attraction in Singapore
– March 9th 2010 Launched new Luge track, Dragon Trail
– February 2011 Welcomed the 5-millionth rider!
– October 2012 Commencement of upgrades to enhance experience
– July 2013 Completed installation of new themed lighting on the
Jungle Trail
– April 2014 Completion of upgrades
– November 15th 2014 Welcomed our 10-millionth rider!
For more information on Skyline Luge's 10-tastic activities, please click HERE to go to its official Facebook Page or please click HERE to go to its website for more details.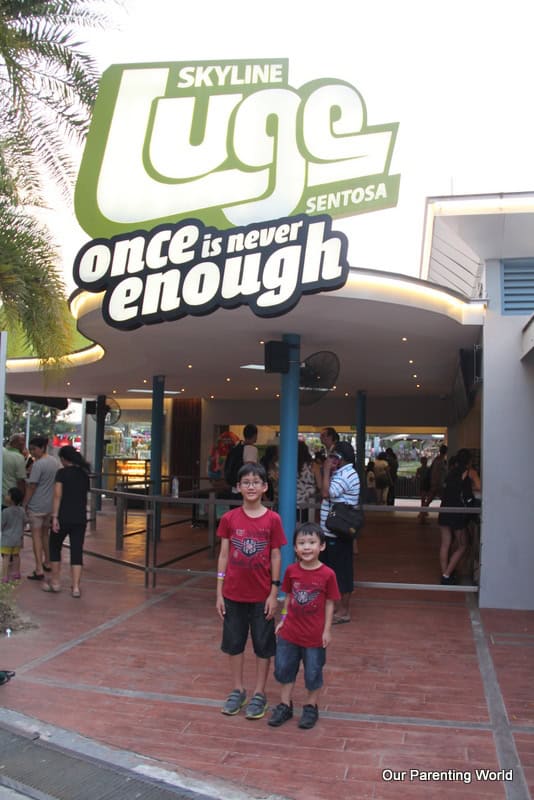 We enjoyed our visit to Skyline Luge and true to its slogan of "Once is Never Enough". We will be back!
Come and visit Skyline Luge and join in the 10-tastic celebrations from now till 30 August! 
Skyline Luge Sentosa is located at 45 Siloso Beach Walk between Imbiah lookout and Siloso beach.