Step right into the extraordinary world of magic and wonder with "Cosentino : Decennium – The Greatest Live Magic Show"! Get ready to be swept away by an enchanting spectacle that defies belief, this show is an absolute must-see. Celebrating 10 years of global success, world-famous entertainer and International Magician of the Year, Cosentino is back to dazzle and amaze like never before with his brand new 90-minute stage production! 
From death-defying escapes that will leave you holding your breath to mind-blowing stage illusions that challenge  your perception of reality. Cosentino's performance is a masterclass in the art of magic. Prepare to be spellbound as he seamlessly blends dance, magic with a touch of hilarious audience participation creates an immersive experience that keeps you engaged from the very beginning to the jaw-dropping end.
Cosentino's journey to becoming one of Australia's most triumphant magicians is awe-inspiring. Having graced stages across the globe, his reputation is synonymous with sold-out houses and raving reviews. Not only is he a trailblazer in the magic scene, but he's also a trendsetter. He etched his name in history as the first Australian magician to helm his own TV shows. With prime-time TV specials and the mesmerising AXN series "The Elements" captivating over 750 million viewers worldwide, it's evident that Cosentino's magic transcends boundaries. "The Elements" will soon come to Singapore and broadcast locally on Mediacorp's TV channel, do look out for it!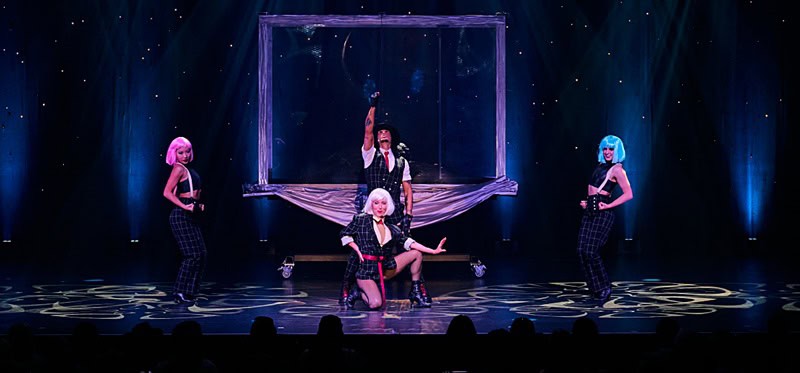 The show's 90-minute runtime felt like a thrilling whirlwind of awe-inspiring acts, each one surpassing the last in terms of sheer incredibility. Cosentino's daring escapes left us on the edge of our seats, our hearts pounding in anticipation, while his mind-bending illusions genuinely had us questioning the very nature of what's possible. And yet, amidst these astonishing feats, his performances were woven together with a unique blend of dance, humour, and audience interaction that made the experience not just jaw-dropping, but incredibly engaging and fun. It's not just a show; it's an immersive journey that leaves you with a renewed sense of wonder and a mind buzzing with curiosity.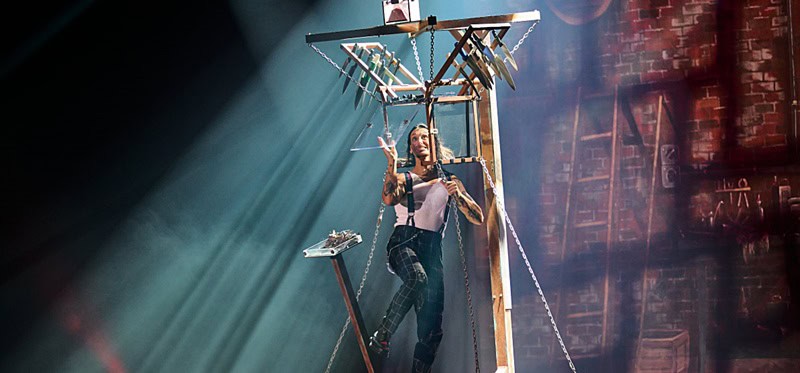 This is one amazing family-friendly show and will keep everyone engaged throughout the show. Seize the opportunity to catch Cosentino live on stage in Singapore, treat yourself and your loved ones to an evening of pure enchantment that will undoubtedly become a cherished memory. Cosentino's magic is more than just tricks – it's a gateway to a world where imagination knows no bounds.
Book your tickets now, bring your family and friends, and prepare to be swept away by the spellbinding artistry of "Cosentino: Decennium – The Greatest Live Magic Show." and have a magical and enjoyable time!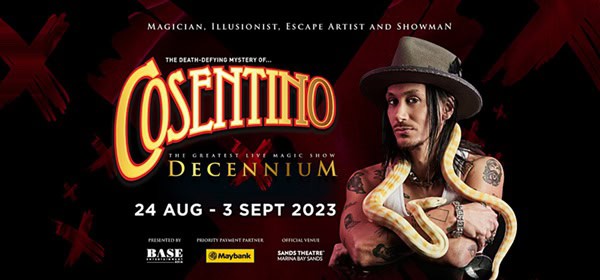 Cosentino: Decennium – The Greatest Live Magic Show
Show Dates and Time: Thurs 8pm, Sun 6pm (Off Peak Pricing)
Fri 8pm, Sat: 2pm & 8pm, Sun 12pm (Peak Pricing)
Venue: Sands Theatre at Marina Bay Sands
Tickets: S$58 – S$168
To find out more and book the tickets, please visit https://www.marinabaysands.com/entertainment/shows/cosentino-decennium.html