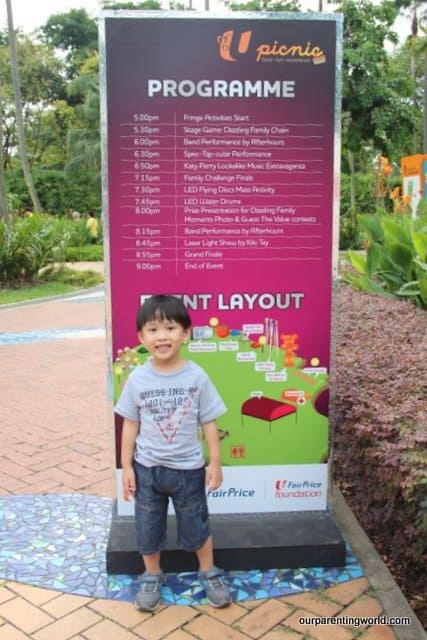 Yay! We are at the biggest picnic event of the year, U Picnic 2014!
This year U Picnic is held at West Coast Park, The Grand Lawn. Look at the exciting programmes that U Picnic has lined up. Participants can look forward to the theme of 'Food, Fun, Experience with interesting stage activities and performances too.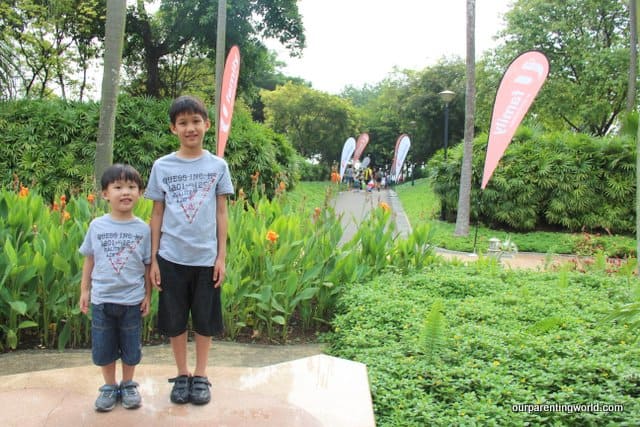 We can feel the excitement in the air as we proceed to the venue. Although we went to the venue much earlier, the car park is already full. It shows how popular the event is and many people actually went there earlier to find a good picnic spot.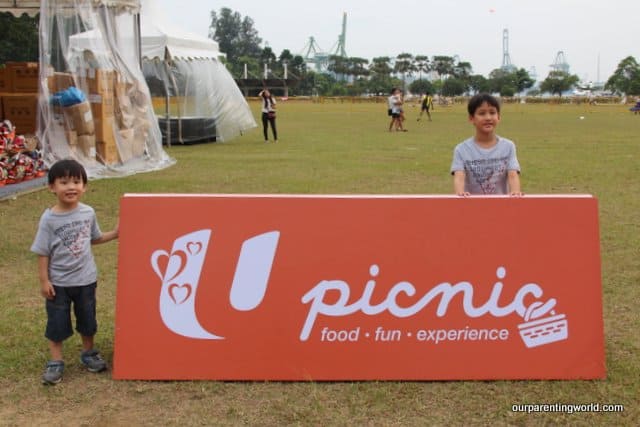 Every year, we look forward to participate in U Picnic. Back from the third year running, the U Family-organised U Picnic event is back with more activities and a Razzle Dazzle theme set to thrill and entertain the expected 7,500-strong pax. We are so happy to be able to partake in this family theme event.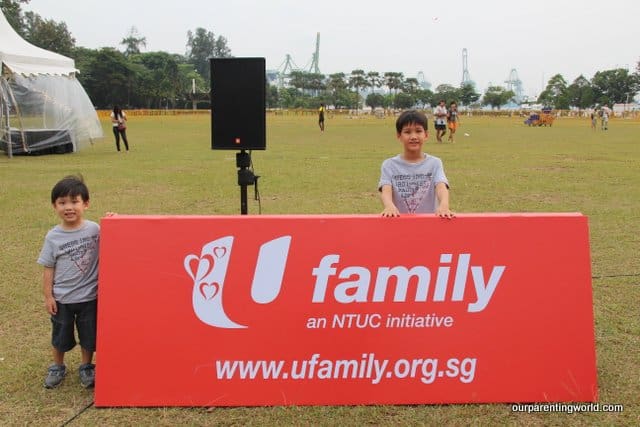 U Picnic is proudly organised by U Family, sponsored by NTUC FairPrice and FairPrice Foundation. U Picnic will be continuing its tradition of being the only and largest mass picnic in Singapore.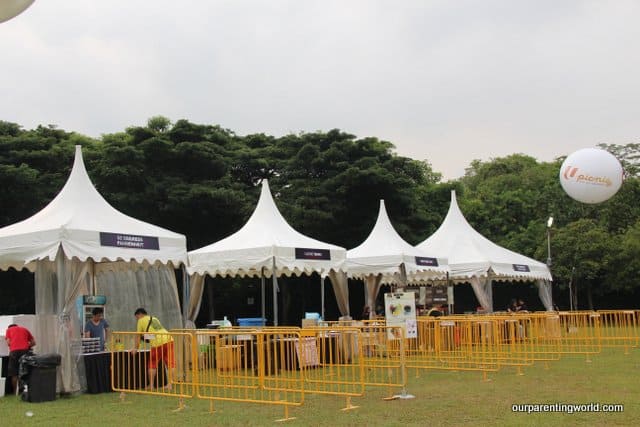 Yummy food like satay, nasi briyani, desserts, bubble tea, small bites like popcorn, candy floss etc are available at selected Food & Beverages booths to fill the hungry crowd.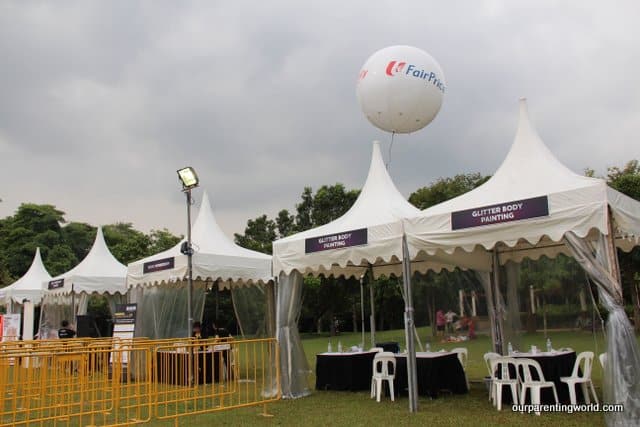 Fun and interesting booths for the family to participate are available like Glitter Body Painting, Glow in the Dark Experience, Balloon Sculpting Service etc. 
The picnic participants are never bored as they are continuously entertained by Live Band Performance, Spec-Tap-cular performance & more and there are also exciting stage games with prizes to be won.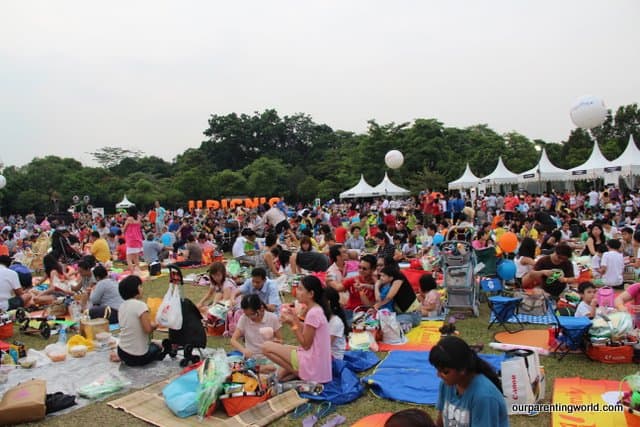 Look at the turn-out, it is indeed the biggest picnic event in Singapore!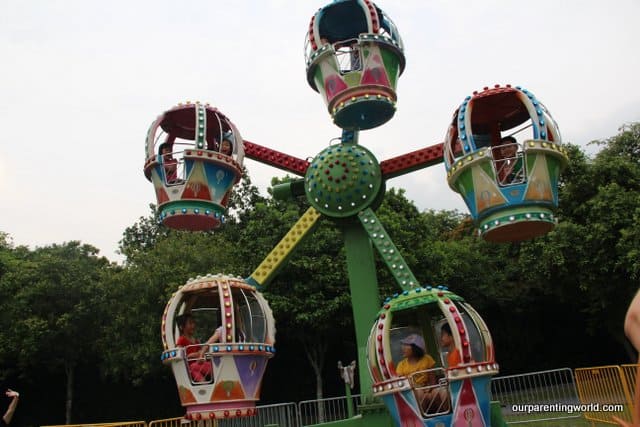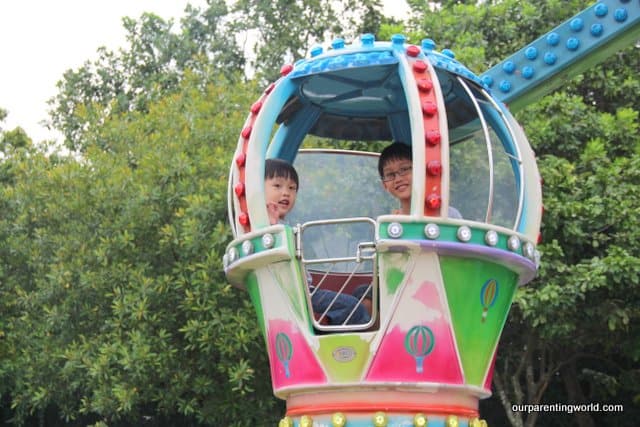 The Ferris wheel is clearly one of the picnic's crowds favourite, long queue started forming early and the children waited patiently for their turn to sit in the wheel.
This is actually the first time Gor Gor and Di Di took the wheel together and they enjoyed the ride tremendously.
There are so much to do and see at U Picnic and one of them is the most creative picnic set up competition. These picnic set ups will sparkle and dazzle at night. It is also a popular spot for photo taking by the picnic crowd.  
In addition, there are other competitions like Best Dressed Family, Dazzling Family Moments Photo Competition and other Family Challenges. 
Bubble blowing by beautiful bubble angels and jugglers entertained the picnic crowd with their acts.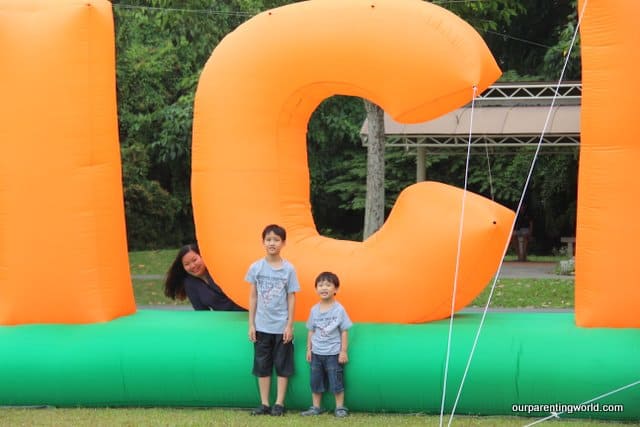 U Picnic is a fabulous time for family to bond and get together to enjoy a picnic spread and be entertained by special performances brought together by NTUC U Picnic 2014.
Look who's here, it is our lovely Godma! It is so wonderful to have our Godma to join us in this event.
Here are some of the photos we have taken with the roving entertainers which include stilt walkers, bubble angles and jugglers.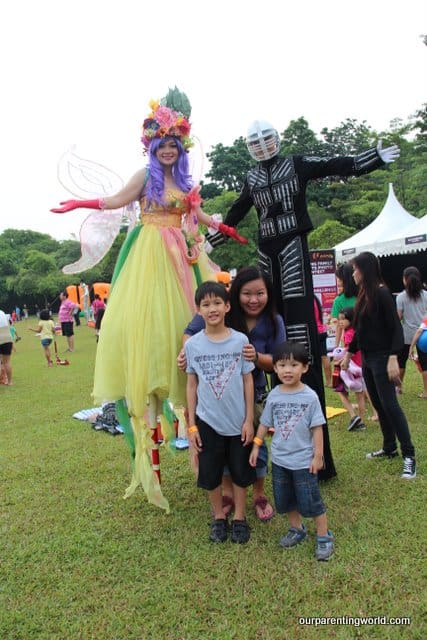 Our Parenting World team, we all have a fabulous time at Razzle Dazzle U Picnic! We hope our U Picnic 2014 giveaway winners are also having a fabulous time at the event as much as we do. Looking forward to the next year U Picnic!