Our Parenting World Junior Reviewer, Vincent shared his review on A Peter Rabbit Tale. We have always enjoyed catching Singapore Repertory Theatre (SRT)'s and The Little Company (TLC)'s productions. We are so excited to be able to watch A Peter Rabbit Tale today!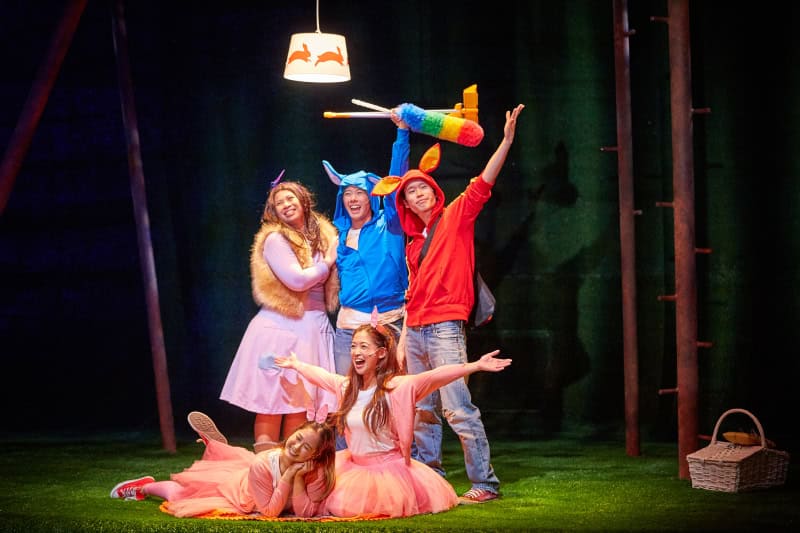 A Peter Rabbit Tale is adapted from the beloved children's classic by Beatrix Potter and beautifully reimagined by Sarah Bundt.
This meaningful story focus on the value and the importance of being in a family! Love and cherish your loved ones!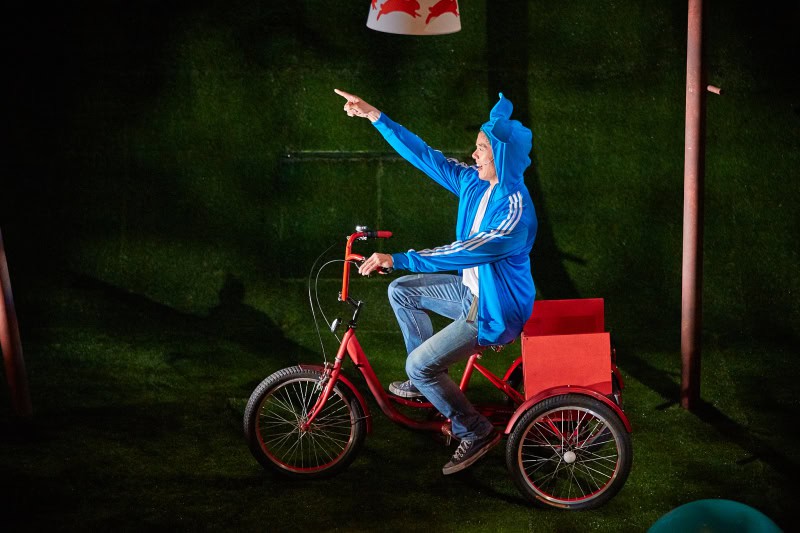 The story is about a rabbit named Peter, he is always up to some mischief and refuses to do housework while his sisters are busy helping around in the house. He refused to listen to his mother's warning to stay away from Mr McGregor's garden. One day, he decided to steal some vegetables and carrots from Mr McGregor's garden and was almost caught by him. Fortunately, Peter managed to escape and run away. 
Peter decided to escape from home as he is afraid of what his mother will say if she knew that he went to Mr McGregor's garden despite her warning. Along the way, he met new friends which include the Squirrels. He wanted to stay with them and be part of their family but realised that they are totally different. Squirrels love to eat nuts and Peter doesn't.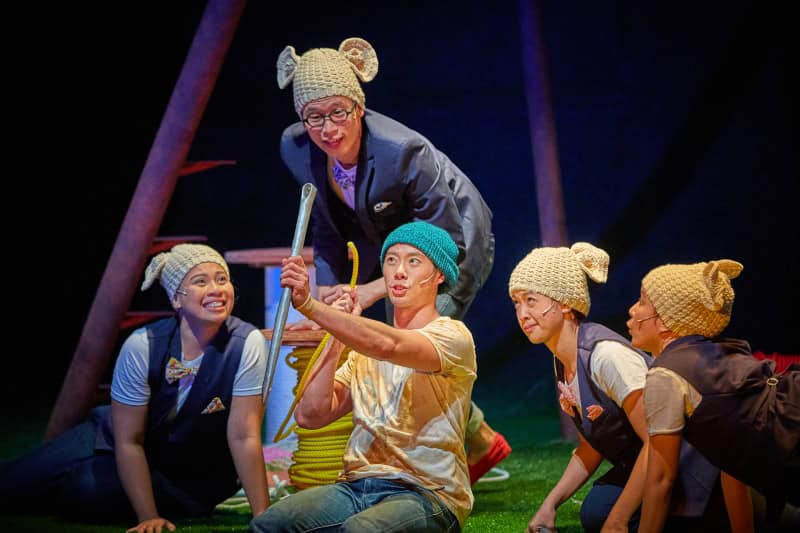 He met a mice family that taught him how to sew to earn a living. However, he felt that they are different and he can never be part of their family. So he continued to find a family that he can stay with.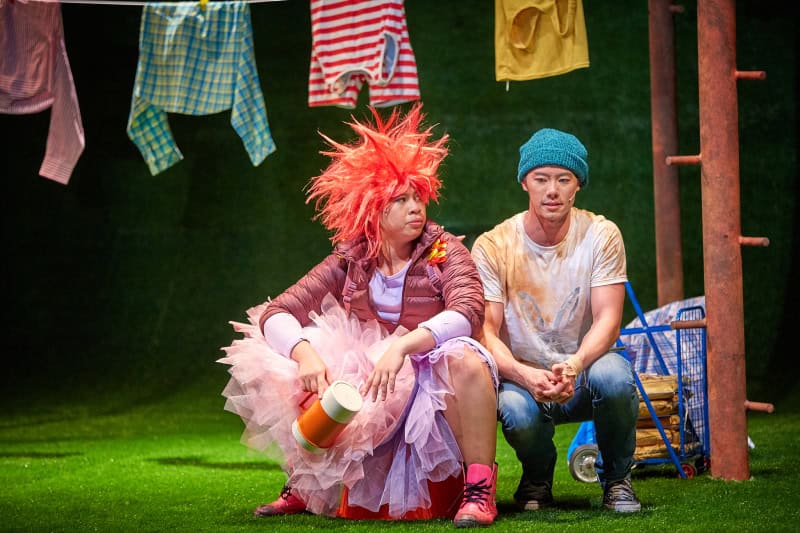 He met a stylish Mr Hedgehog who runs a laundry business. Mr Hedgehog talks some sense into Peter that life at home is not so bad, his sisters are not nasty to him and mother's nagging is because Peter's mother loves and cares for him. Family is very important! Peter helped Mr Hedgehog to do some delivery and found out that one parcel is addressed to his home. After thinking, Peter decided to go back home. Wise decision!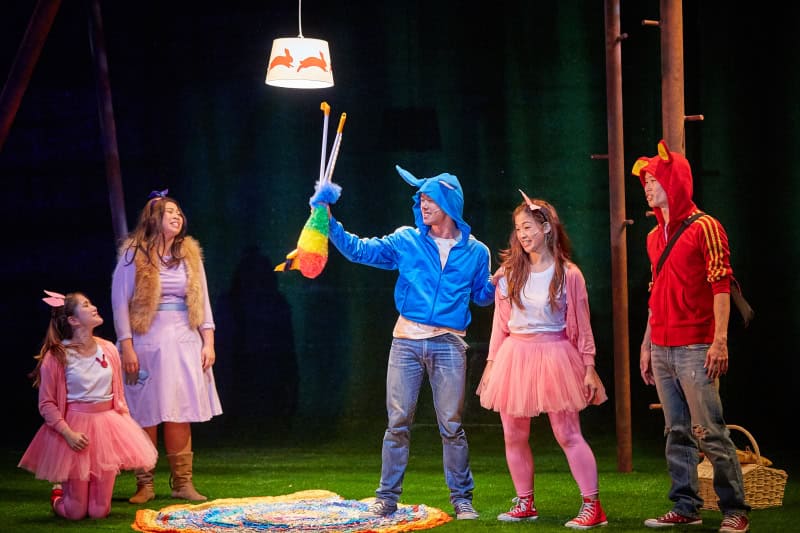 Peter realised that he missed his mother and sisters. He finds love and acceptance from his family. He realised how much his sisters and mother missed him and he felt guilty when he knew that his mother cried every night when he left. He now realised that his home is the best place and he has the responsibility to keep his home neat and tidy. He will voluntarily do the housework and keep his home clean. 
A Peter Rabbit Tale, is a lively and entertaining show. Fabulous acting by the cast consisting of Joshua Gui, Benedict Hew, Siti Maznah, Ng Yu Lin and Yvonne Low. What's more, the story is meaningful with the emphasis on how important family is. There is no dull moments with the cast in colourful costumes playing different animals characters, singing and dancing to catchy songs. It is a show that is suitable for everyone from aged 2 years old and above.
Thumbs up for A Peter Rabbit Tale! Don't miss it, A Peter Rabbit Tale is currently showing till Friday, 14 April 2017.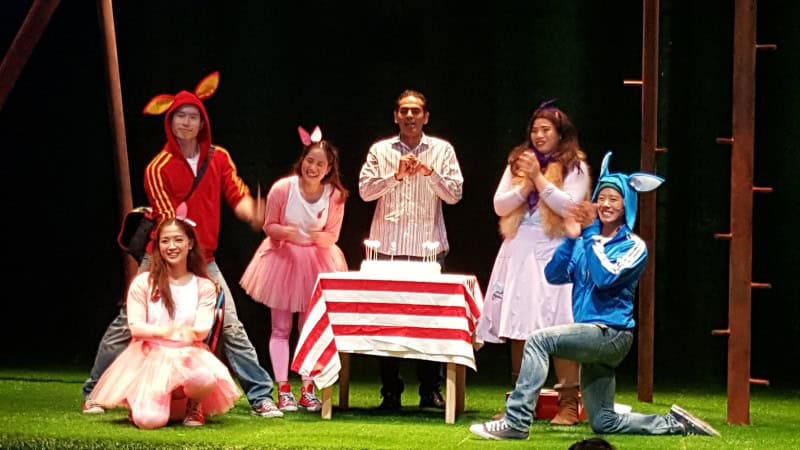 Congratulations and Happy Birthday to The Little Company – Big Theatre for Little People! It's The Little Company 15th birthday! 
We were pleasantly surprised when we stepped into Singapore Repertory Theatre, we love the lovely white and bright newly furbished lobby.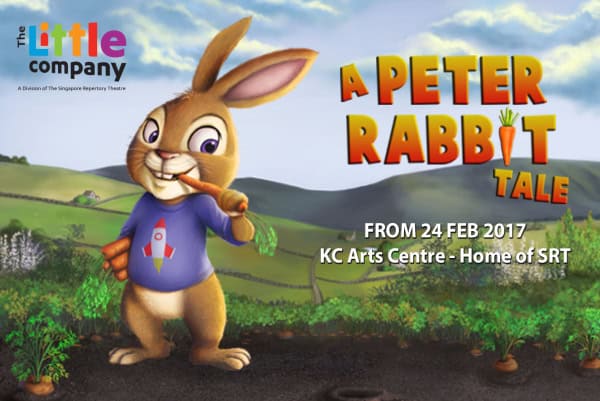 Event Date:
Friday, 24 February – Friday, 14 April 2017
Weekends & Public Holiday : 11am & 2pm
Weekdays : 10am
Venue:
KC Arts Centre – Home of SRT
Ticket Pricing
(Excludes Booking Fee)
Weekdays
Standard: S$28, S$25
Weekends (Sat & Public Holiday)
Standard: S$48, S$38, S$35
To purchase the tickets at SISTIC, please click HERE.