DreamWorks Animation and Pearl Studio's co-production Abominable takes audiences on an epic 2,000-mile adventure from the streets of a Chinese city to the breathtaking Himalayan snowscapes.
When teenage Yi (Chloe Bennet, Marvel's Agents of S.H.I.E.L.D.) encounters a young Yeti on the roof of her apartment building, she and her friends, Jin (Tenzing Norgay Trainor) and Peng (Albert Tsai), name him "Everest" and embark on an epic quest to reunite the magical creature with his family at the highest point on Earth.
But the trio of friends will have to stay one-step ahead of Burnish (Eddie Izzard), a wealthy man intent on capturing a Yeti, and zoologist Dr. Zara (Sarah Paulson) to help Everest get home.
In Cinemas November 7
Rating: PG
Copyright: © 2019 Universal Studios and Shanghai Pearl Studio Film and Television Technology Co. All Rights Reserved. 
Check out the Activity Sheets for family from Abominable as follows: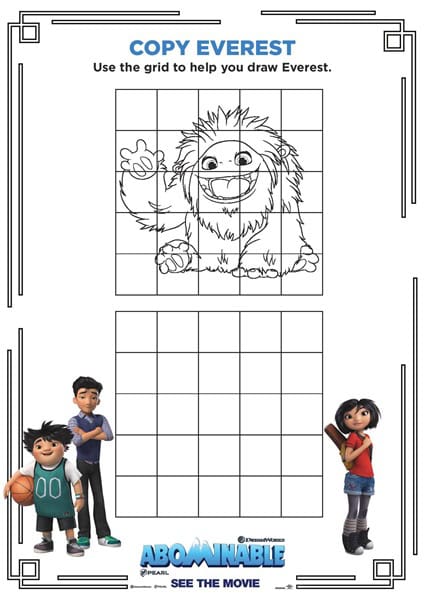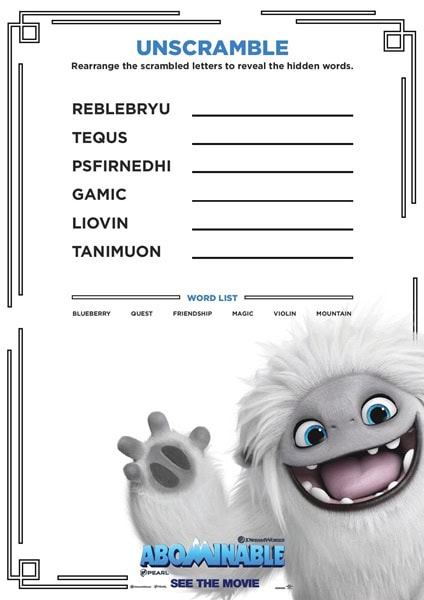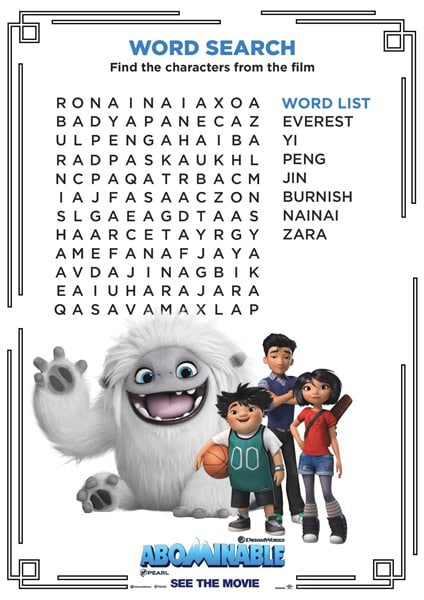 For more activity sheets and to download the family friendly activity sheets from the movie, please click HERE. 
Good News! Giveaway Alert!
Thanks to United International Pictures Singapore, we have 3 sets of movie premiums to give away to Three Lucky Readers as follow:
–        3 Stationery Sets
–        3 Sticker Sheets
–        3 Pom Pom Keychains
–        3 Backpacks
–        3 Tshirts
Each winner will receive one set of Abominable's movie premium.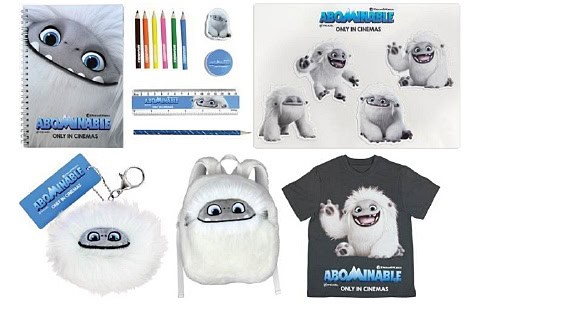 Here's how to win the giveaway:
1) LIKE and FOLLOW Our Parenting World Facebook Page and United International Pictures Singapore Facebook Page
2) FOLLOW our Instagram at @opwmedia and @uipsingapore
3) LIKE, SHARE and TAG 5 family and friends or more to share this Facebook Giveaway Post
*Please set your profile to PUBLIC so that we are able to verify your entry.
*Please indicate your Instagram handle at the Facebook Comment Post and check that all the steps are entered correctly to be eligible for the giveaway.
Hurry, giveaway will close on at 31st October 23:59Hr.  
Thank you and Good Luck! 🙂 
Giveaway is closed, winners have been announced and notified, for winners' announcement, please visit this LINK.