School holidays is here!
ACT 3 International, Singapore's leading Arts company for the young presents its latest successful series of performance-workshops, 'A Wonderland of Toys' for 4 to 8 years old at the beautiful Ion Orchard, ION Art Gallery at Level 4 till 4 June 2017!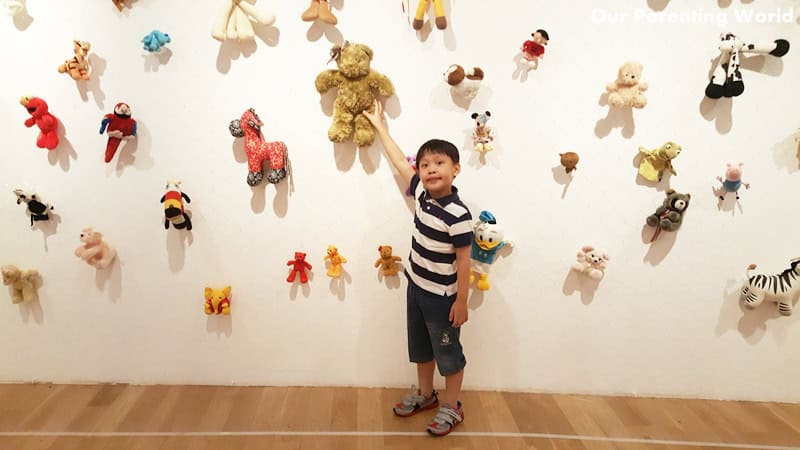 Children are so excited upon arriving at ION Art Gallery to see the whole place being decorated with toys!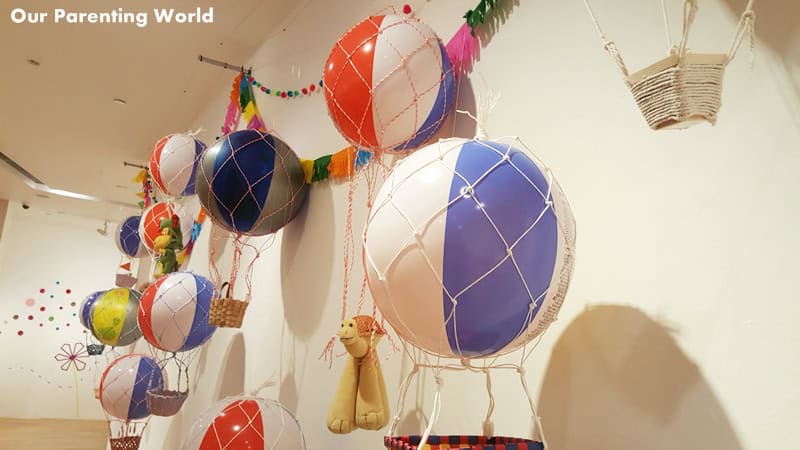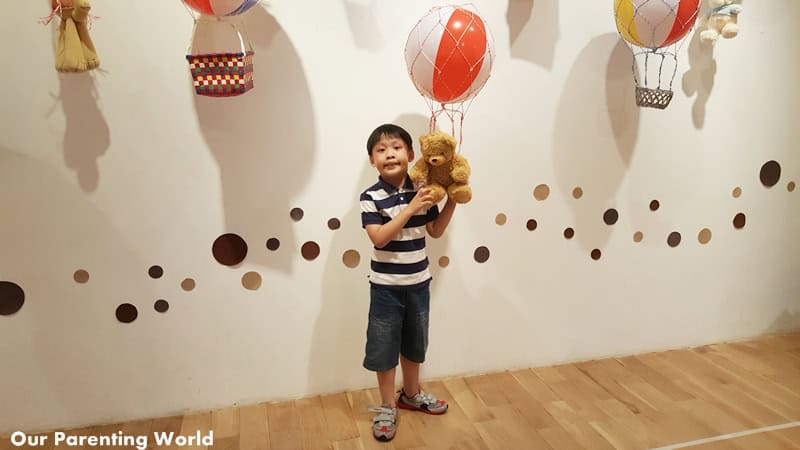 I am stepping into a Wonderland filled with toys!
'A Wonderland of Toys' is a full-filled immersive workshop that combines musical theatre and visual arts, along with three hands-on workshops, this workshop promises fun while introducing the children to the wonders of drama and art.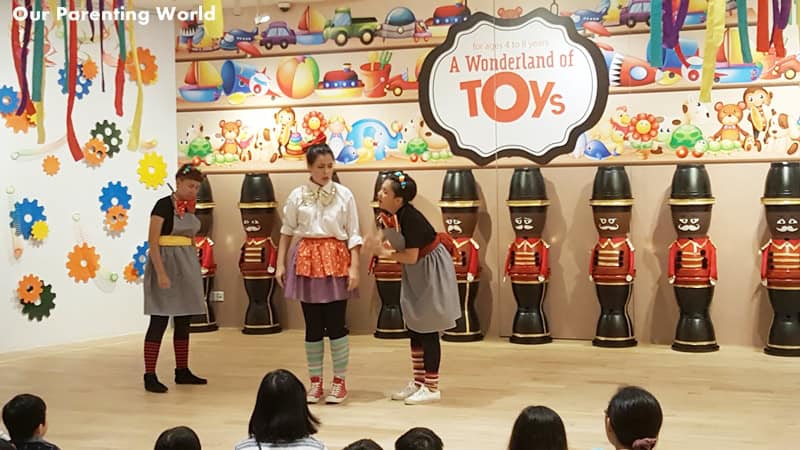 This is a drop-off workshop about 2 ½ hours and parents may return 25 minutes before the end of the workshop.
Here's an outline of what to expect from the workshop as follows:
The toys have lost their magic and need help to be brought back to life and one's imagination is all that is needed to see marching tin soldiers, talking doors and cars zipping around!
Theatrical performance
Approximately 30 minutes
Set in a little toy shop of wonders, the session will kick off with a fun and engaging piece where the children will meet Tina the toy maker and her assistants.
Drama workshop
Approximately 30 minutes
Led by ACT 3 Academy's Drama Educator, this movement-based session that uses key drama techniques will focus on how to 'become' a toy!
Singing and dancing workshop
Approximately 30 minutes
The young thespian will have the opportunity to learn a charming number and experience being part of an ensemble.
Visual arts workshop
Approximately 30 minutes
Children will learn to be creative with everyday materials as they are guided into making their own costumes.
Performance
Approximately 25 minutes
Parents are invited to join the audience while their little stars shine in a grand song and dance finale against a colourful setting.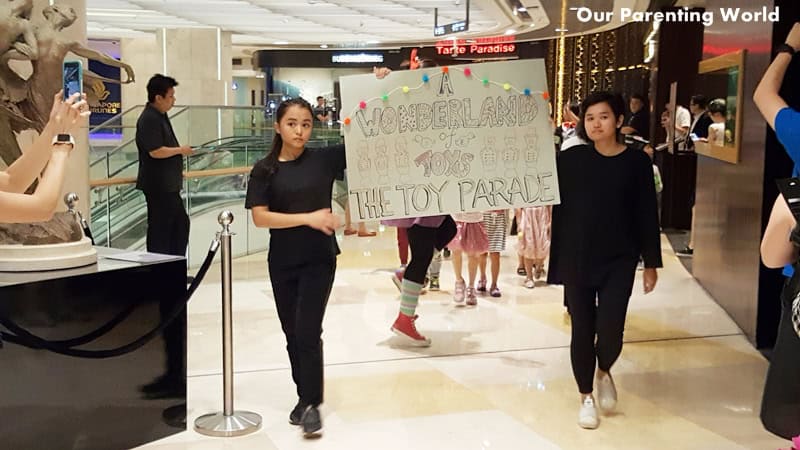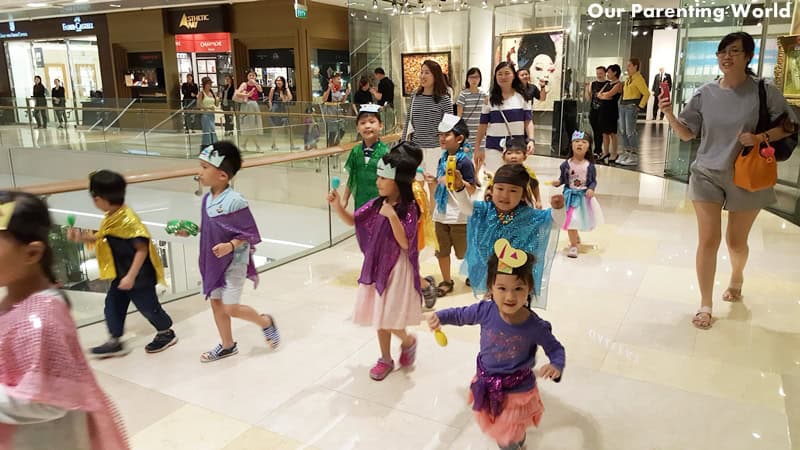 Parents do return to the workshop 25 minutes before the end of the session to catch your little one and you can join the children for A Wonderland of Toys, The Toy Parade and watch their performances! 
Kids put on the materials they made during the workshop and costume to do the parade and performances, aren't they adorable!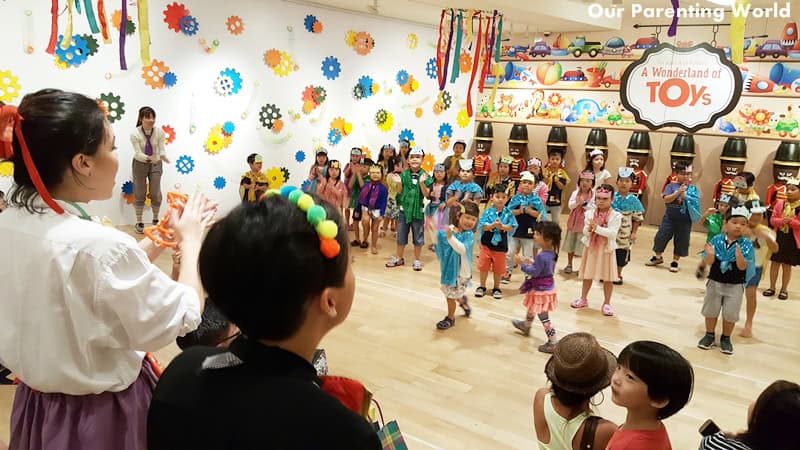 Parents are delighted to see their little one putting up a grand show of cheerful songs and dances towards the end!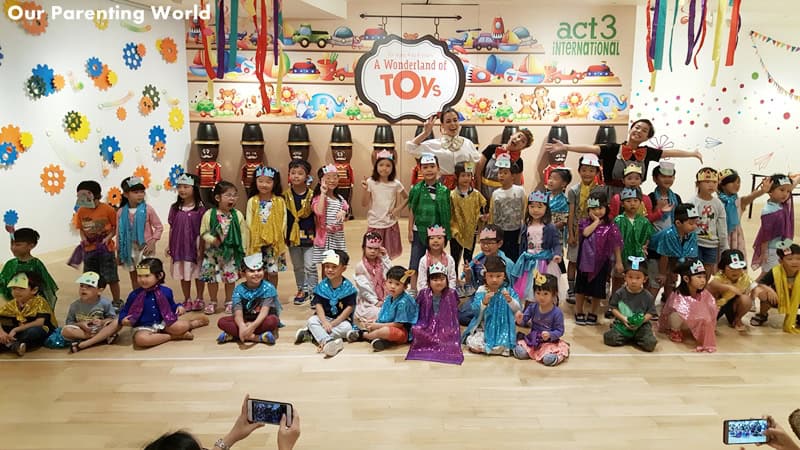 A group photo to remember the happy fun time at the workshop!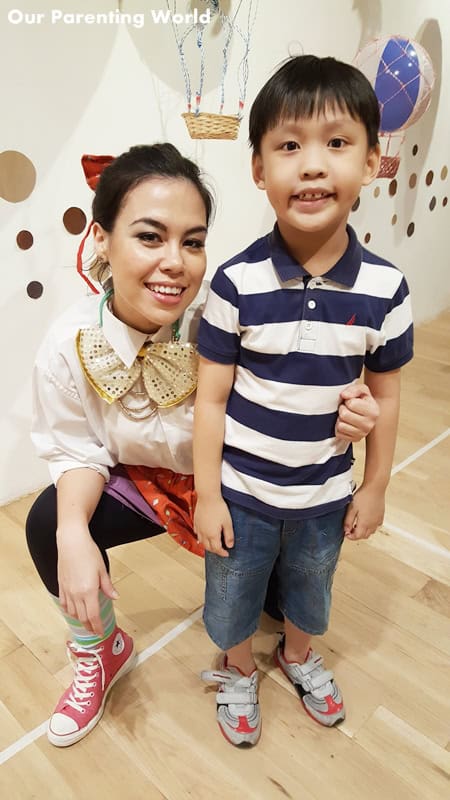 Thank you to our lovely instructors and all at Act 3 International! I have a great time at  'A Wonderland of Toys'!
'A Wonderland of Toys' by Act 3 International is available from now till 4 June, don't miss this opportunity to participate in this magical and fun-filled workshop!
ACT 3 International presents 'A Wonderland of Toys'
Venue: ION Art Gallery, level 4, ION Orchard, 2 Orchard Turn, Singapore 238801
Date and time: 27 May to 4 June 2017, 10am to 12.30pm; 3pm to 5.30pm
Duration: 2 ½ hours
Price: $42.25 nett per child (drop-off workshop; parents may return 25 minutes before the end)
To sign up for the workshop, please go to: http://act3international.com.sg/ion-2017-toy/ or call 6735 9986.
To find out more about the workshops and details for Act 3 International, please go to www.act3international.com.sg