Come this June school holidays, ACT 3 International has set up a series of educating and fun-filled workshops. One such workshops is "Jelly, Wobble!" which is based on a well-loved children's story. Taking inspiration from 'The Jelly That Wouldn't Wobble' by Angela Mitchell, a light-hearted tale of Princess Lolly, who is holding an 89th birthday banquet and is presented with a stubborn jelly that refuses to wobble!
This is a 2 hours drop-off workshop that is held twice daily from now till 9 June 2015 is curated for 4 to 8 year olds. The workshop comprises of four key elements – interactive art, exhibitions, show, drama workshop and visual arts activities. The programme is a brilliant learning process for the child as it ignites the imagination, inspires a multi-sensory creative process, as well as encourages artistic expression and participation.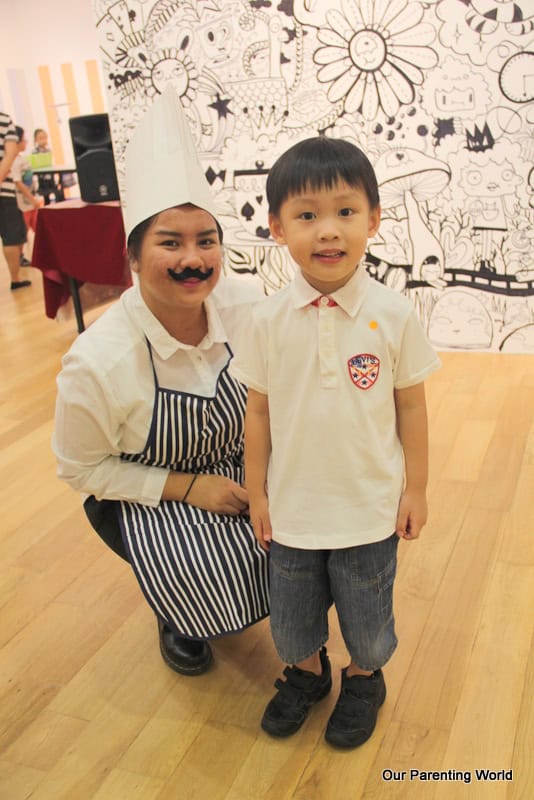 My friendly chef and I are making a birthday cake to celebrate Princess Lolly's birthday!
At the workshop, we will learn how to do craft work making a birthday cake.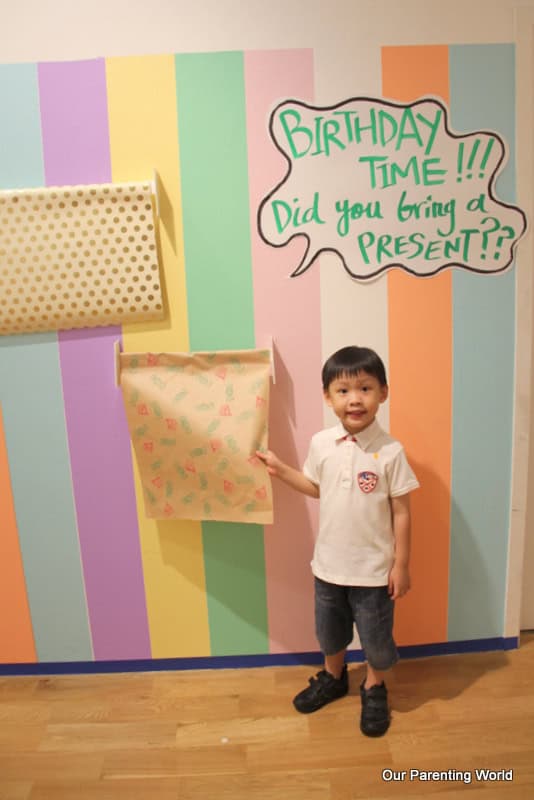 I am going to make a present for Princess Lolly.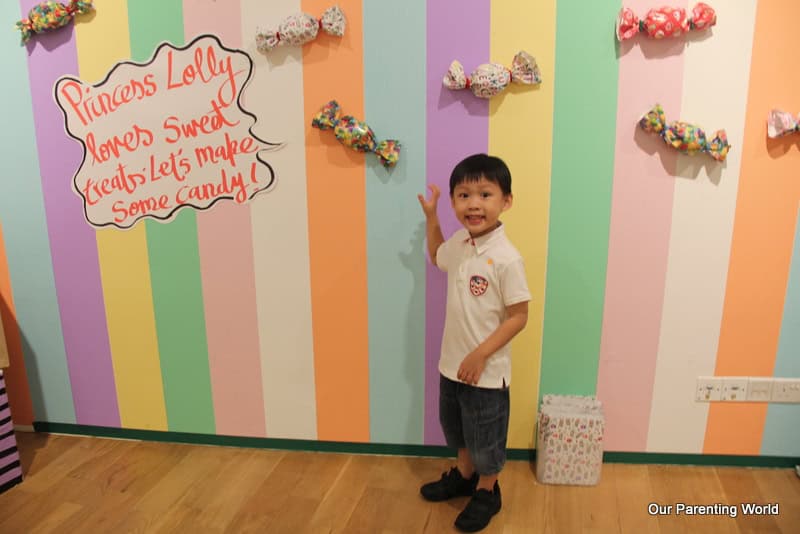 I am going to make sweets to give to Princess Lolly, she loves sweets.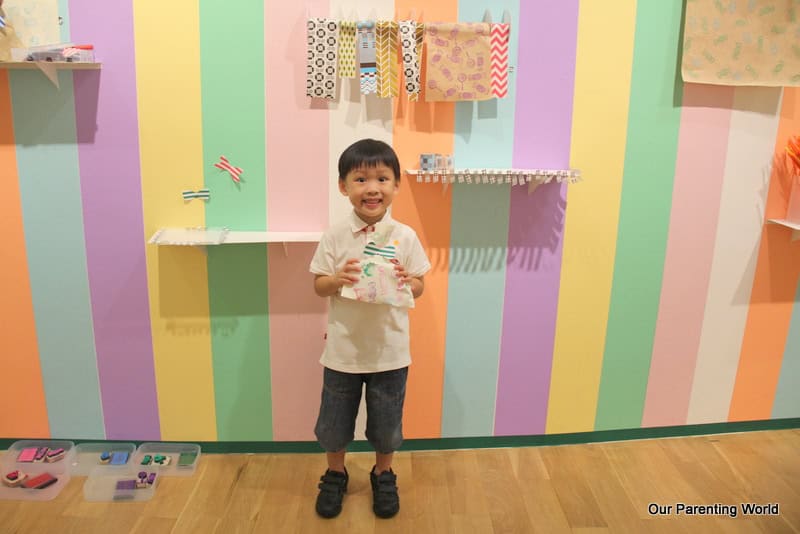 Do you like my present?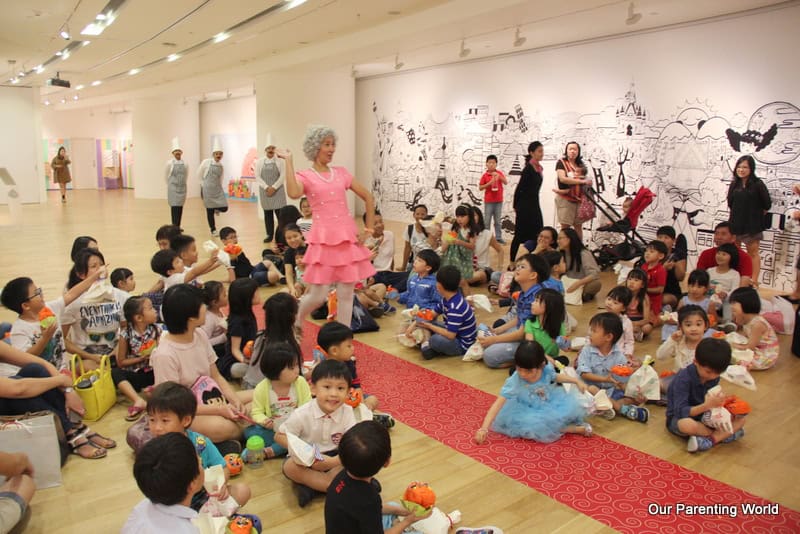 Here comes Princess Lolly, my friends and I are so excited to be part of her birthday celebration.
We performed a birthday dance for Princess Lolly, she is so happy!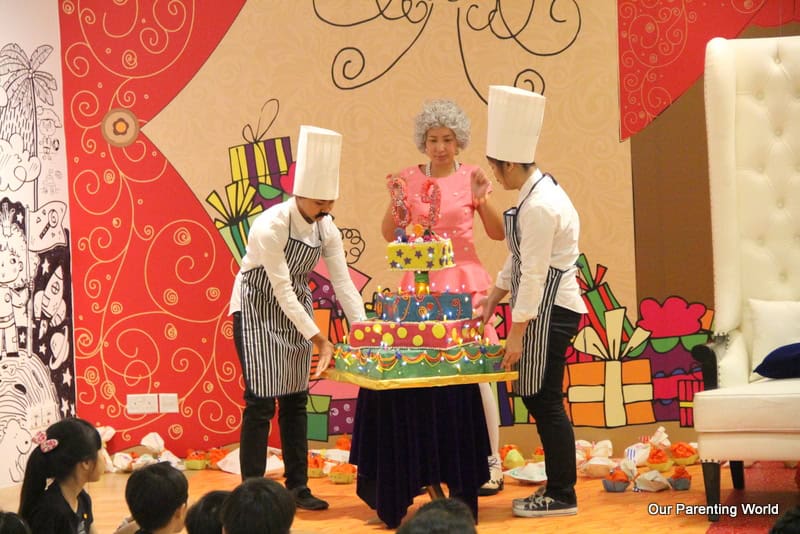 What a beautiful birthday cake! 
Princess Lolly has a birthday surprise, a Jelly but it won't wobble. Everyone tried to help her by giving her suggestions.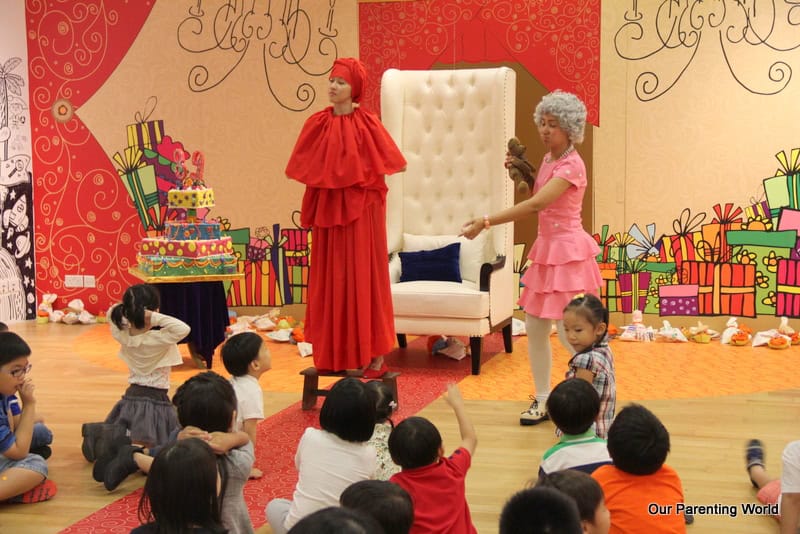 Di Di enthusiastically provided suggestions to Princess Lolly.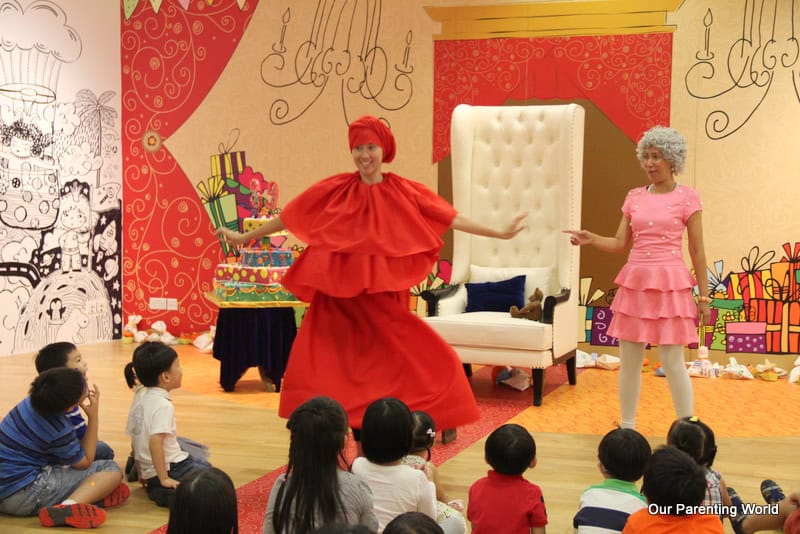 It works! Finally everyone managed to get the Jelly to wobble.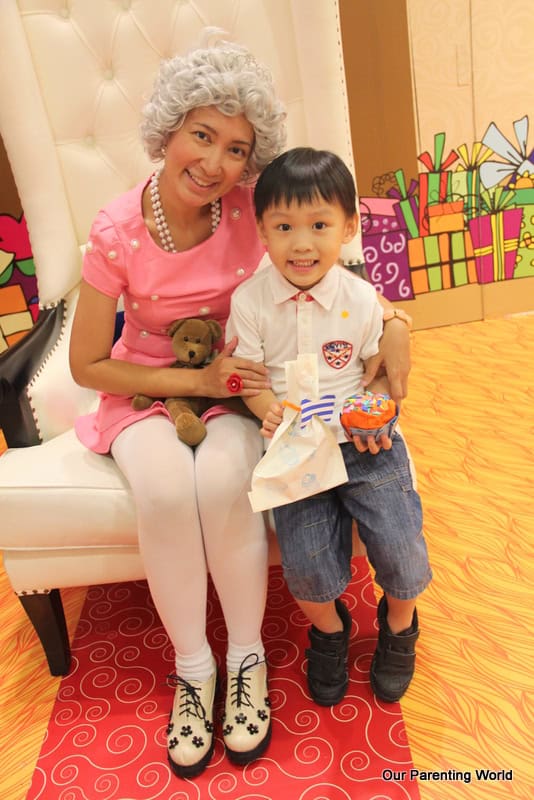 Happy Birthday Princess Lolly, thank you for inviting me to your fun birthday party!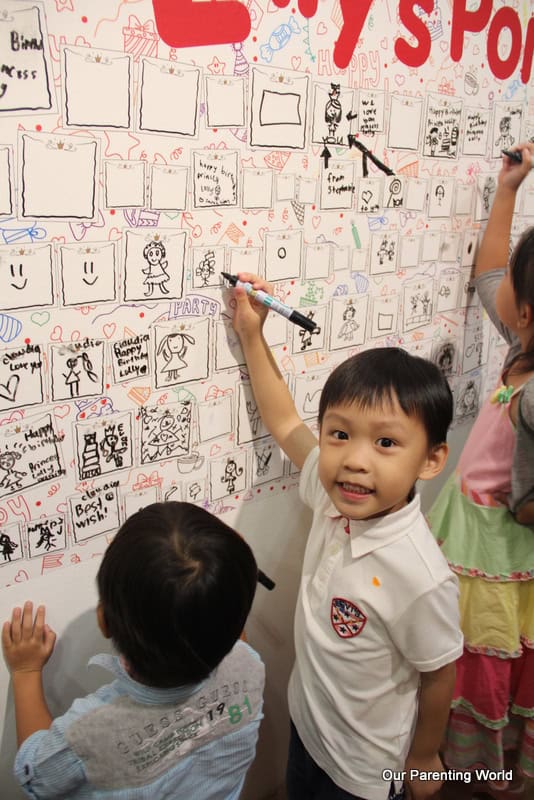 I am drawing Princess Lolly's portrait together with my friends from the workshop. 
I have a great time at the party! 
'Jelly, Wobble!'  is a delightful and fun all-in-one' arts-filled programme for age 4 to 8 year olds. 
ACT 3 International presents 'Jelly, Wobble!'
Venue: ION Art Gallery, Level 4, ION Orchard, 2 Orchard Turn
Date: 30 May to 9 June 2015, daily
Times: 10.30am to 12.30pm or 3.30pm to 5.30pm
Price: S$35 per child
Book online: www.act3international.com.sg
For more information: Call or email ACT 3 International at (65) 6735 9986 and [email protected]
Latest update on the latest programme by ACT 3 International: 
ACT 3 International, the leading Arts company present its latest programme for the young and the opportunity for the public to watch unique dramatic performances by the young for the young!
What: ACT 3 International's inaugural 'Children-for-Children' project
Bring the whole family for a chance to watch young thespians presenting dramatic works inspired by Asian stories and local authors. Kicking off the series are six short works based on stories written by Singaporean authors that have been adapted by ACT 3 International to incorporate various theatrical styles such as Chinese opera, dramatic readings as well as choral and dance movement. This will be held during the Asian Festival of Children's Content 2015.
When: 3 to 5 June 2015, Various Times 
Where: National Library Building, 100 Victoria Street
Free
What's on stage:
1. Fun at the Opera by Susanna Goho-Quek
Presented by Zhonghua Secondary School
4 and 5 June 2015, 11am and 4pm, 10 minutes, English and Mandarin
A heart-warming tale about a little boy and his family going to the opera to watch his brother perform, the piece will involve masks and movement inspired by Chinese opera.
2. Emma's Elephant by Dave Seow
Presented by Commonwealth Secondary School
4 and 5 June 2015, 11am and 4pm, 10 minutes, English
This story touches on themes of friendship and animal conservation as Emma and Ella the elephant embark on an adventure together. The cast will be using choral speaking as a key dramatic technique.
3. Juno by Lynette Wan
Presented by Greendale Secondary School
3 June, 11am, 10 minutes, English
This piece of physical theatre with plenty of body improvisations is about the fictitious seed-collecting tree people or kummies and Juno, the kummy that stands out for his ability to think out of the box.
4. Where is My Home? by Nur-El-Hudaa Jaffar
Presented by Horizon Primary School
3 June, 11am and 4pm, 10 minutes, English and Malay
Callie the cat gets lost but finds herself as she encounters different animals in the forest and learns to appreciate the value of home. Verses will be chanted in dikir barat style – a traditional Malay musical form, while movements will be in the style of wayang kulit, or traditional Malay puppetry.
5. The Forest Fable by Gelyn Ong
Presented by Bukit View Primary School
4 June, 11am and 4pm, 10 minutes, English
An enchanting fable about Mother Nature and conservation that will be presented on stage through verse and soundscapes that use different objects, as well as the voice and body.
6. The Snail Who Didn't Want His Shell by R Chandran
Presented by ACT 3 Drama Academy
3 and 5 June, 11am and 4pm, 10 minutes, English and Tamil