We believe that every child is special and unique, as parents, we should help our child to develop his/her fullest potential by understanding our child's own needs and learning abilities.
There are a number of free educational tools available in the Internet to help us understand our child's unique strength and one such website that we know of is Actualyse.com. Take its Multiple Intelligences (M1) Quiz to help you find out your child's unique strengths and intelligence and parents, you can take the Quiz too. This simple self-awareness and useful tool is designed to help you to decide what is your development focus, whether to build on your strengths or improve on the weaker areas. Please click HERE to take the Quiz.
Actualyse.com is founded by Isabelle Loo, an ex-educator with three very unique children with different talents and learning needs. She created actualyse.com, a one-stop education and learning resource portal to help everyone to be the best they can be. It uses the Theory of Multiple Intelligences as its framework to cultivate an environment of continuous learning and will include a comprehensive education directory and marketplace that will be available in the second phase of launch in July. It will include a Catalyst library of curated articles, news and information about learning, a Forum for parents, students and working professionals to discuss their experiences as well as a Buzz! regular events page.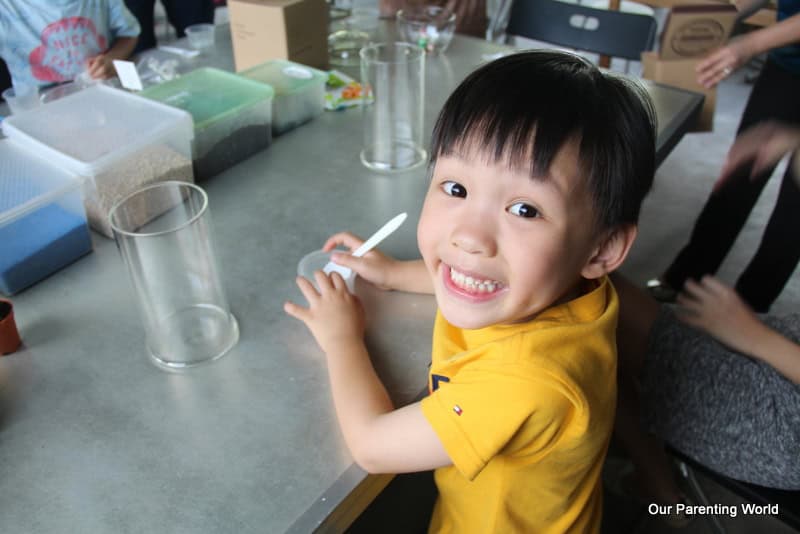 Our Parenting World team was recently invited by Actualyse.com to attend its media workshop on Nurturing Natural Intelligences at The Plant Story @ HortPark. 
It was the first attempt by the little boy to start working on his own terrarium and he was so excited! We can't wait to see his first creation.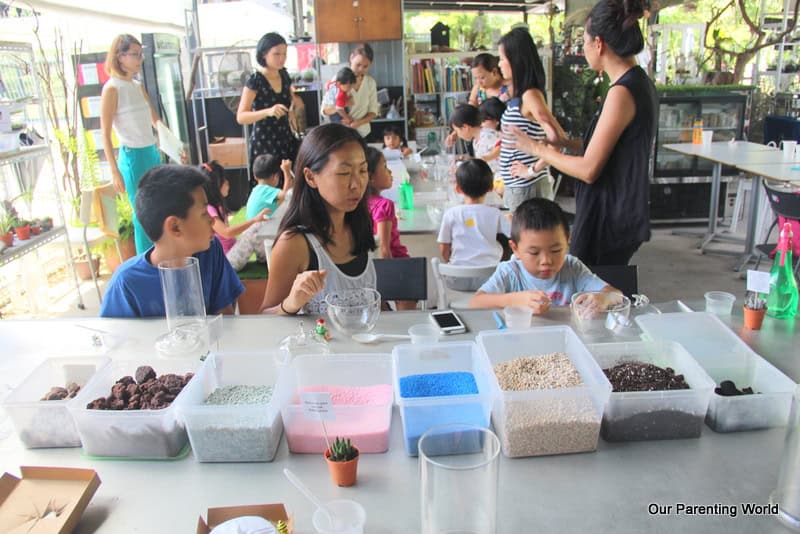 To make our own rainforest terrarium, we would need a drainage layer about 1 to 1.5 cm, soil about 3 to 4 cm, insert the plants tenderly without breaking its roots, a thin layer of mulch, put in the decorative pieces, charcoal for purification purposes and lastly, lightly spray some water.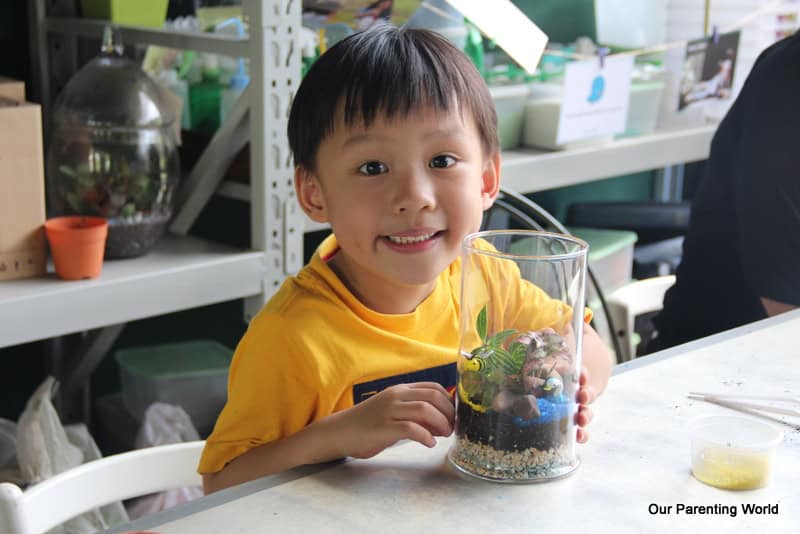 "It is such a fun workshop and I can make my own little garden"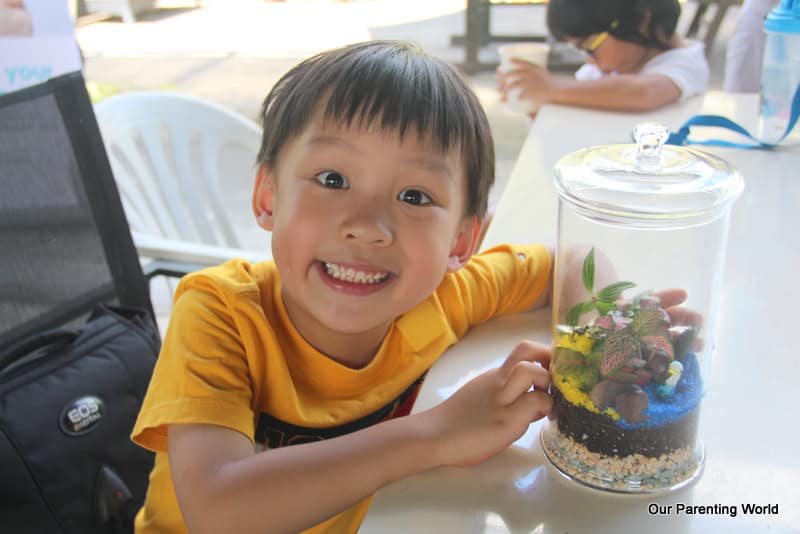 "This is the rainforest terrarium that I have created, I am going to take good care of it"
To find out how you can help to develop and nurture your child's strengths and multiple intelligences, do visit Actualyse.com for more details.