Happy 50th Anniversary Singapore Navy!
To celebrate this joyous occasion, the Republic of Singapore Navy has come up with a series of public outreach events.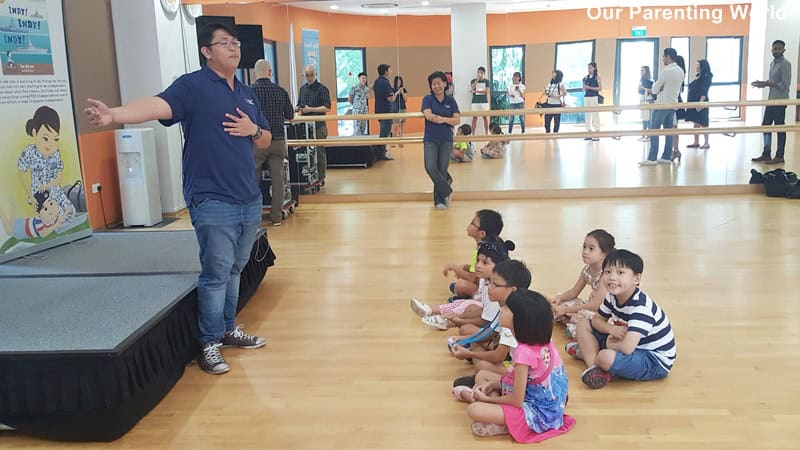 Our Parenting World team was at SAFRA Toa Payoh to attend a special preview of the Ahoy, Navy! storytelling session. Ahoy, Navy! is the name of the collection of four titles published to mark the RSN's 50th anniversary.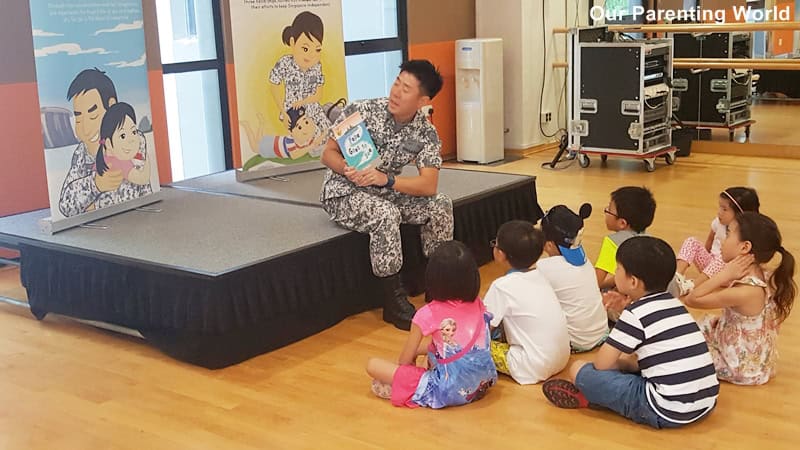 Our kid likes to listen to stories and he is thrilled to be able to participate in the storytelling session by Navy personnel, MAJ Carlin Song. 
We are happy to celebrate the Republic of Singapore Navy's 50th Anniversary (RSN50) and this year is meaningful as we are also the official blogger for National Day Parade 2017. We are proud to celebrate and participate in our Nation's significant birthday and our Military's anniversaries celebrations!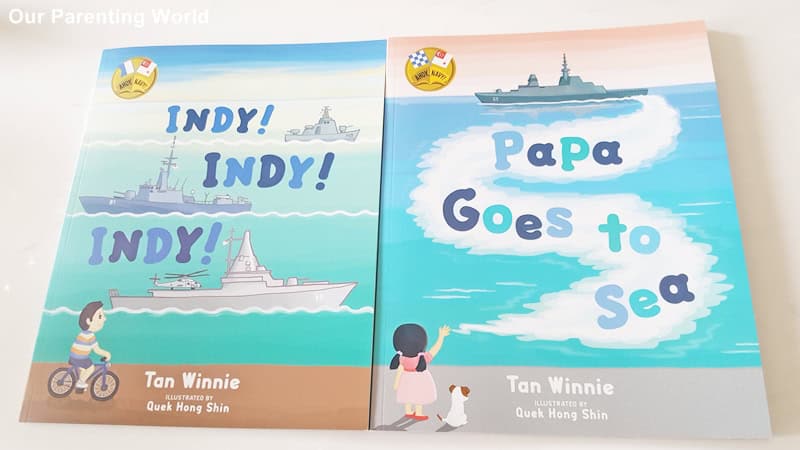 Ahoy, Navy! is a collective title of 4 storybooks by the Navy for children aged 4 to 8 years old. The books aim to give an insight to life in the RSN and the Navy's role in keeping Singapore's waters safe, all written by RSN personnel. The storybooks also present an opportunity for Navy parents to share stories of their work in a fun and engaging manner.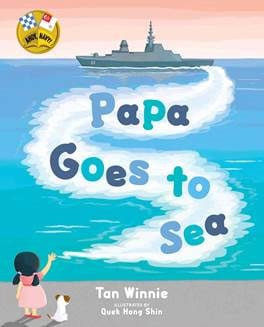 "Papa Goes to Sea" is the first book which tells the story of young Emily and her father who goes out to sea on board a Navy frigate. 
The 2nd book, Indy! Indy! Indy! traces the adventures of three generations of RSN warships named RSS Independence. 
Stay tuned to the 3rd and 4th book which will be published later part of the year and we can't wait to read them!
Both books were written by MAJ Tan Winnie who has served the Navy for 12 years and is now a Staff Officer at the Joint Operations Department. She is part of the RSN50 Publications committee and felt that a Navy story is best told by someone who is from the RSN itself. She wrote the book based on her own experience as a naval officer and taking the example of "Papa Goes to Sea" was based on her longest deployment out at sea where she spent 98 days on the RSS Formidable in 2012. The illustrations in the book were mostly developed from Navy personnel's actual photographs.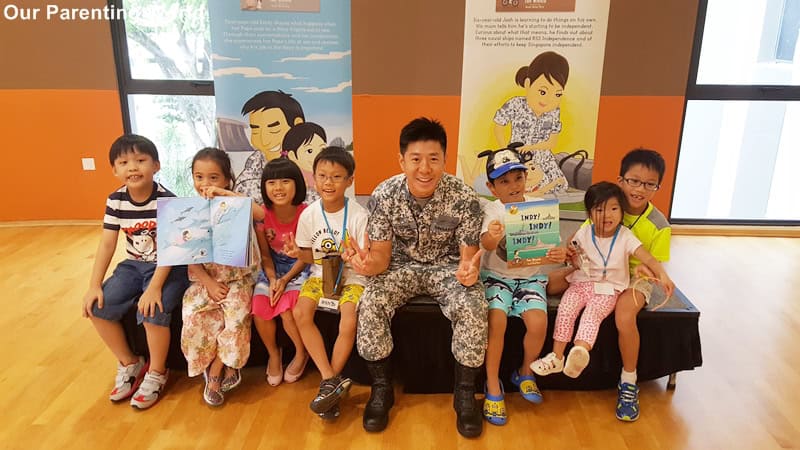 Thank you to MAJ Carlin Song for the interesting story telling session! Our boy enjoyed listening to him and the stories.
The books are not for sale, they will be distributed to primary schools and childcare centres later in the year and will be available at all public libraries. Do look out for them!
Come down to SAFRA Toa Payoh to celebrate and participate in RSN50's events and you can look forward to take part in following workshops: 
RSN50 Doodle Wall and Rope-tying Workshops
Public can look forward to participate in other RSN50's public outreach events. They are RSN50 Doodle Wall and Rope-tying Workshops.
The RSN50 Doodle Wall is an art mural with the theme "Maritime Nation, Maritime Force". It depicts Singapore's rich maritime heritage alongside the progress of the RSN over the past 50 years. The public will be invited to colour in the mural at selected SAFRA clubs during the June school holidays. Fringe activities include rope-tying workshops with take-home nautical souvenirs, and 'Draw Your Dream Navy Ship' competition that encourages the public to imagine the Navy of the future.
Participation for all activities is free!
RSN50 Doodle Wall
SAFRA Toa Payoh
13 to 26 June
Rope-tying Workshops
24 to 25 June
To find out more about SAFRA Toa Payoh, please go to http://www.safra.sg/