A whole new world
A dazzling place I never knew
But when I'm way up here
It's crystal clear
That now I'm in a whole new world with you …
Enter a whole new world with Aladdin The Musical now playing at Sands Theatre at Marina Bay Sands until September 1. What's more, Singapore is the first and only stop in Asia for this Disney Musical! All the more, you have to catch this magical musical before it flies away!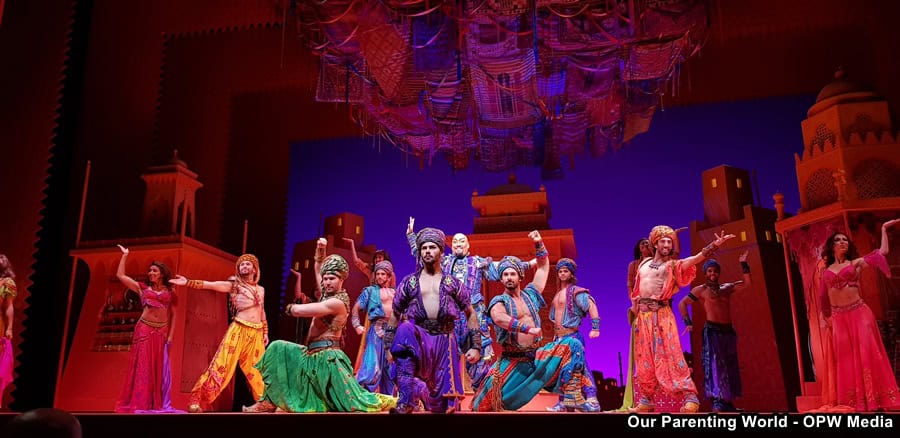 The story is set in the fictional Arabian city of Agrabah where it follows the journey of Aladdin, a poor young man who is granted three wishes by a genie in a mystical magic lamp when he found it at the Cave of Wonders. He fell in love with a Princess named Jasmine, the beautiful daughter of the Sultan of Agrabah and uses his wishes to woo her. At the same time, the evil Jafar attempts to overthrown the Sultan's throne and took possession of the lamp. Embark on a fascinating adventure with Aladdin to stop Jafar's evil plan and win Princess Jasmine's heart.
Be prepared to be blown away with this sensational musical that boasts a cast of 34, featuring 337 glittering costumes, 40 tonnes of exotic flying scenery and 60 tonnes of automation. See the magnificent city of Agrabah including the colourful marketplace, the lush palace of the Sultan and Princess Jasmine and the legendary Cave of Wonders come alive on stage! Not forgetting to catch the magic carpet that will fly on stage.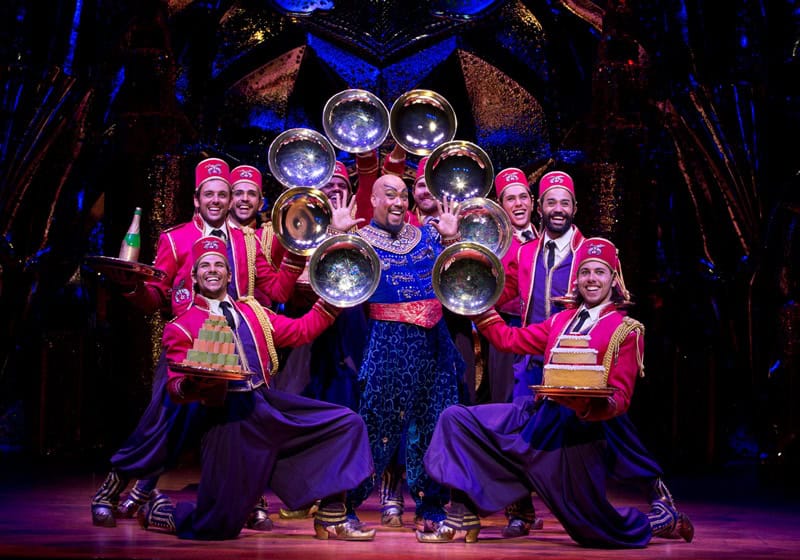 Image Credit: Base Entertainment
Gareth Jacobs is absolutely outstanding in his performance as the Genie with his high energy dancing, cheeky moments and dazzling performances that set the audience on high throughout. We would love to have a Genie friend like him.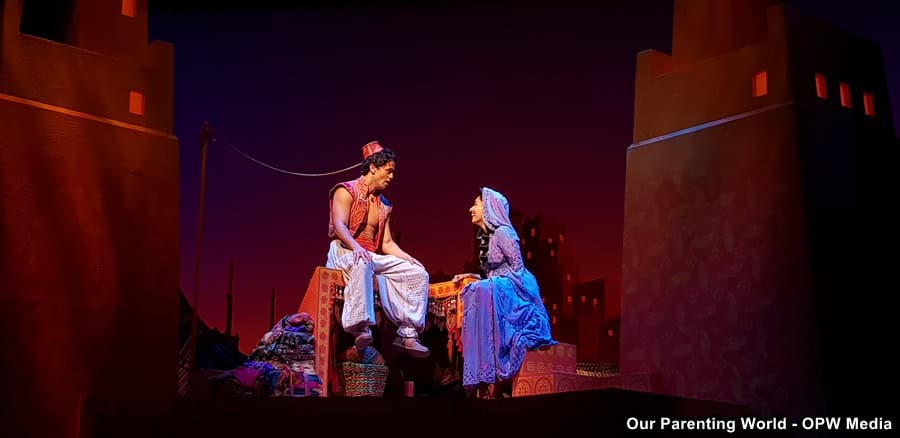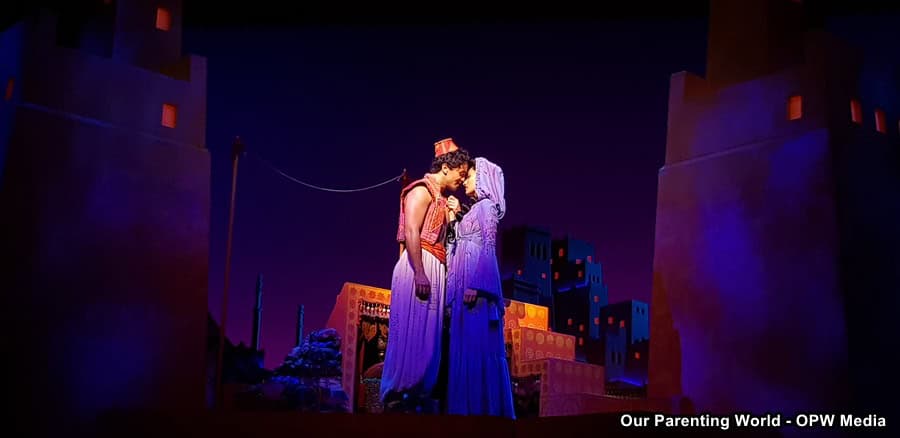 Who wouldn't fall in love with the charming couple, Aladdin and Princess Jasmine wonderfully played by Graeme Isaako and Shubsri Kandiah. The lovely pair has such great chemistry and we were in awe when the couple sang "A Whole New World" so beautifully as they flew on stage on the flying carpet. We were totally mesmerized by their performances.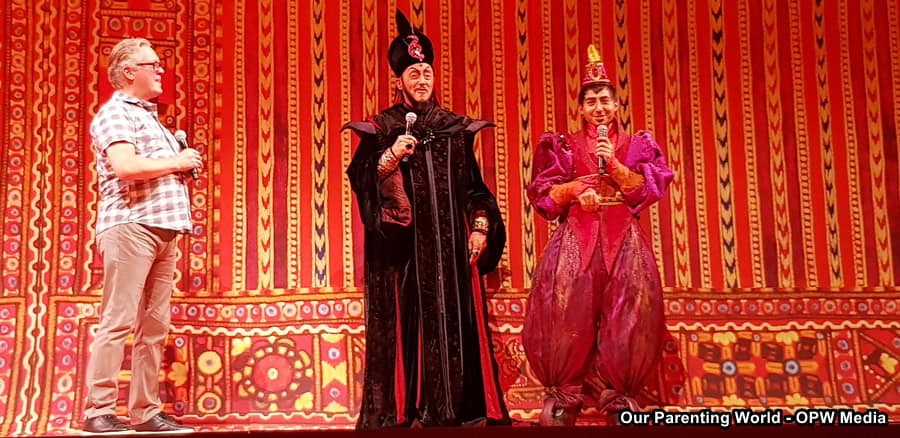 Jafar played by Patrick B Brown and his assistant, Iago played by Doron Chester are the villains of the musical. They are remarkable and provided many comic moments especially when they do their "evil laugh" that's really funny!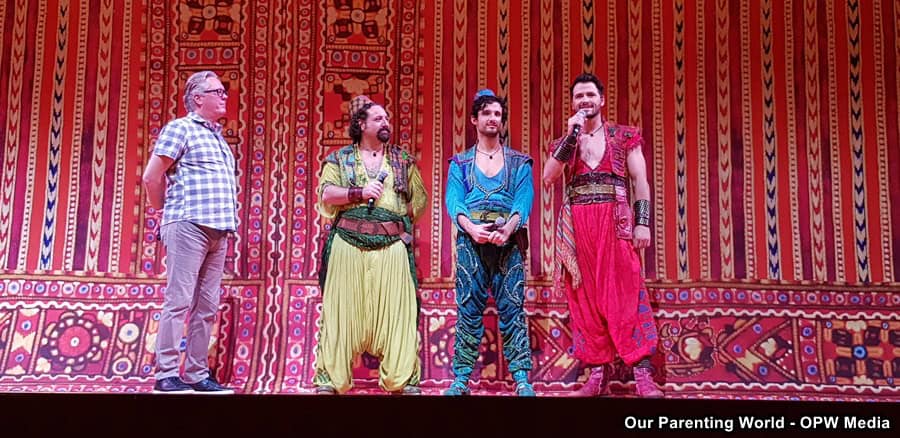 In this musical features new characters like Aladdin's best friends, they are Babkak, Omar and Kassim played by Troy Sussman, Adam Di Martino and Rob Mallet respectively. The trio played brilliantly as Aladdin's friends and each has a different characteristic that make a splendid addition to the musical.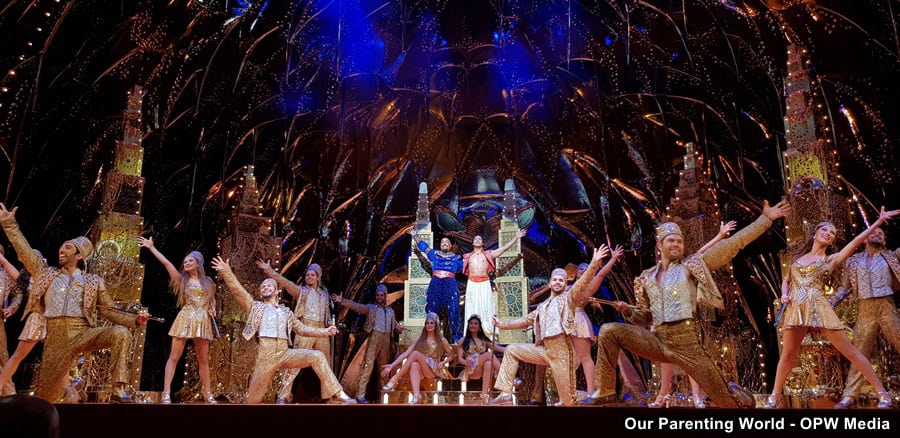 That is not all, Aladdin The Musical is performing in Singapore as its only stop in Asia has some surprises for the audience here, find out what is Genie's favourite local food and watch carefully on the scene where Genie pulls out something from his pocket. We shall not spill the beans here, watch the musical to find out and look for other surprises. 
This hit Broadway musical features all the beautiful songs from the classic Academy award winning film, including "Friend like Me", "A Whole New World" and "Arabian Nights" that will make you want to sing along with the cast. Hurry, catch this magnificently magical musical now showing in Singapore till 1st September!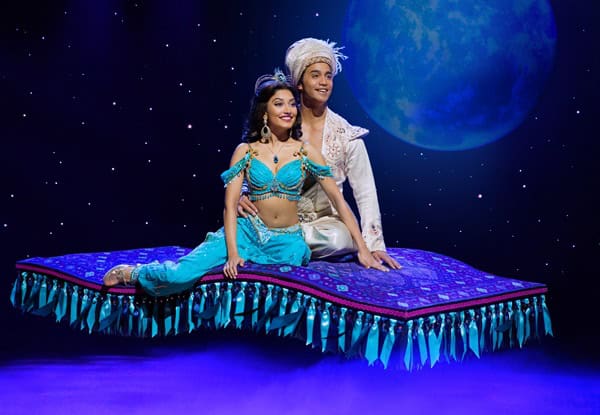 Image Credit: Base Entertainment
Aladdin
Show Dates and Time:
Sun, 21 Jul – Sun, 1 Sep 2019
Tue – Fri: 7.30pm
Sat: 2pm & 7.30pm
Sun: 1pm & 6.30pm
Friday 9 Aug performance will be a matinee at 2pm.
Venue:
Sands Theatre at Marina Bay Sands
Ticket Pricing:
(Excludes Booking Fee)
Tue – Thu
VIP Reserve : S$208
A Reserve : S$178
B Reserve : S$148
C Reserve : S$128
D Reserve : S$98
E Reserve : S$78
F Reserve : S$68
VIP Box (4 seats) : S$832
A Reserve Box (4 seats) : S$712
B Reserve Box (4 seats) : S$592
Fri – Sun
VIP Reserve : S$228
A Reserve : S$198
B Reserve : S$168
C Reserve : S$138
D Reserve : S$108
E Reserve : S$88
F Reserve : S$68
VIP Box (4 seats) : S$912
A Res Box (4 seats) : S$792
B Res Box (4 seats) : S$672
To find out more and to book the tickets, please visit https://ticket.marinabaysands.com/mbs/aladdin0919 or https://www.sistic.com.sg/events/aladdin0919