All Possible Paths: Richard Feynman's Curious Life, to mark the centenary and remarkable achievements of Nobel Laureate, Richard Feynman is a brand new exhibition now at ArtScience Museum till 3 March 2019.
All Possible Paths is curated and produced by ArtScience Museum, in collaboration with Nanyang Technological University, Singapore (NTU Singapore) and the Nobel Museum in Sweden, with support from the Centre for Quantum Technologies (CQT) at the National University of Singapore.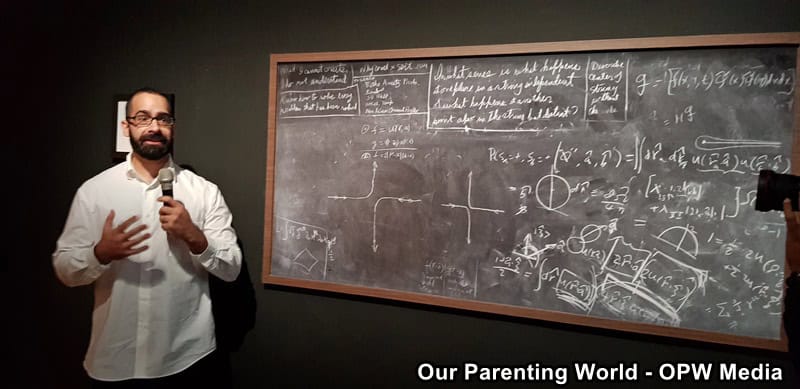 Richard Feynman's blackboard
Feynman, one of the most influential physicists of the 20th century was known for his work in quantum mechanics – the basis of modern physics. His achievements laid the grounds for modern science and many technological advances such as lasers and global positioning systems (GPS), which are now indispensable in our everyday lives. Feynman was also known as the "Great Explainer" with his creative approach to problem solving, unconventional perspective, and his ability to synthesize and explain complex scientific knowledge.
Richard Feynman's bongo drum
At the exhibition, visitors will have the opportunity to get to know Richard Feynman and have a better understanding of his life through a collection of over 70 personal letters, papers, artefacts, photographs, his famous bongo drums, and his original paintings, all of which are being exhibited outside of the United States for the first time. 
The exhibition is presented in four thematic sections that will transport you into the world of one of the world's most important scientists of modern times, and show how his discoveries have revolutionised our understanding of nature.
Highlights including: 
Section 1:  A Curious Life
Follow the fascinating journey into Richard Feynman's life featuring 72 unique artefacts, including personal letters, family photographs, his bongos, his own paintings, and a recreation of the quirky van he used to drive. 
Section 2: The Great Explainer
This section showcases a series of Feynman's captivating lectures as he was a brilliant communicator of science. He has the natural ability to convey and explain complex ideas in a fun and enthusiastic way.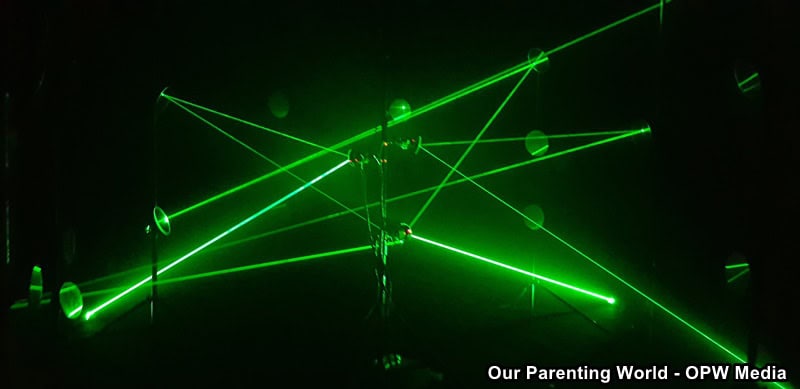 Section 3: The Pleasure of Finding Things Out 
This section explores quantum physics, and its applications, through the medium of art. Sculptures, installations, photographs and immersive environments made by 12 contemporary artists, articulate the uncanny quantum world in a visual way. The artworks introduce six topics closely associated with Feynman's work: Parton Theory, the Weak Force, Quantum Electrodynamics, Feynman Diagrams, Nanotechnology and Quantum Computers. The artists include British digital artist, Markos R. Kay, Belgian artist, Frederik de Wilde, Thailand-based Japanese media artist, Eiji Sumi, Russian media artist, ::vtol::, American data visualization pioneer, Edward Tufte and Malaysian architect and artist, Jun Ong. 
Section 4: A Million More Discoveries
At the final section of the exhibition, Feynman has inspired many scientists from around the world and even more Nobel Prizes. Visitors will be able to see a series of original Feynman Diagrams drawn by fellow Nobel Laureate, Frank Wilczek. Animations, commissioned for this show, bring the Feynman Diagrams to life, vividly illustrating scientific discoveries to enable us to understand the Universe.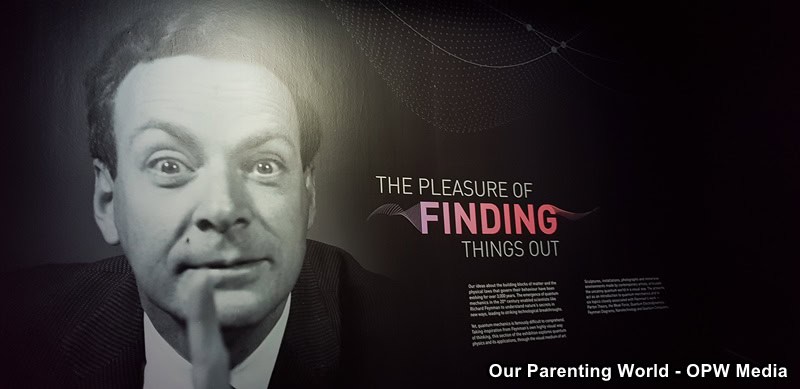 All Possible Paths explores the brilliant and multi-faceted life of Nobel Prize winning physicist Richard Feynman and in celebrations of Richard Feynman's 100th anniversary, the exhibition will be held at ArtScience Museum from 20 October 2018 till 3 March 2019!
Venue: Marina Bay Sands
10 Bayfront Avenue
Singapore  018956
Opening hours: Daily 10am-7pm (last admission at 6pm)
To find out more, please visit its website at https://www.marinabaysands.com/museum/richard-feynman.html