Look! Who's coming to Parkway Parade?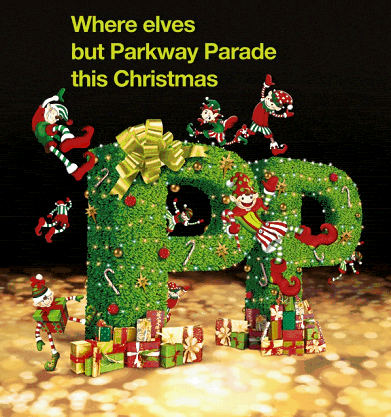 It's the Amazing Jumpin' Jammin' Elves, the inaugural show all the way from USA!
We were all seated and waiting excitedly to see the elves.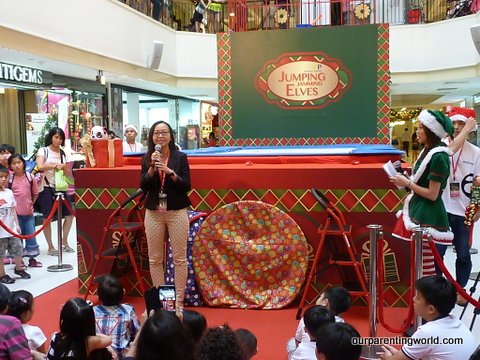 The audience were listening attentively to the opening address by Parkway Parade marketing personnel before the elves made an appearances on stage.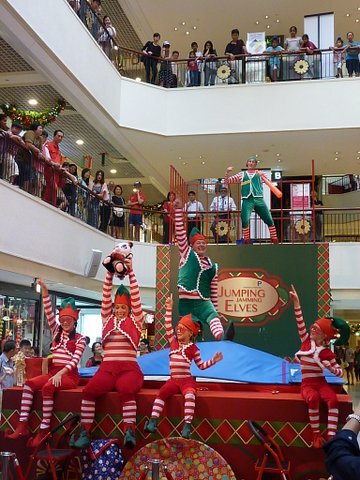 Here comes the Jumpin' Jammin' Elves! What a spectacular performances!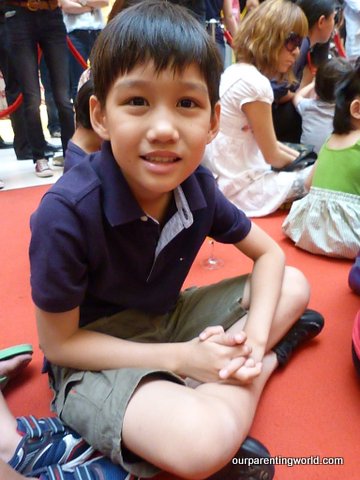 Gor Gor enjoyed watching the performances. After the show, the children were invited to go up on stage to learn the tricks of jumpin' and jammin'  just like a real elf .
"I am queuing up to go up on stage to learn how to jump like an elf". "I am so excited!"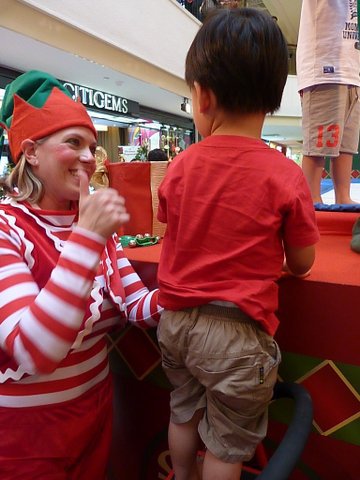 Mummy Elf gave thumbs up to me when she saw that I am going up the stage. So sweet of Mummy Elf! Oops, I think my diapers was peeping out in this picture. I maybe little but I am brave.
I am learning to jump like an elf! Thanks Daddy Elf for teaching me!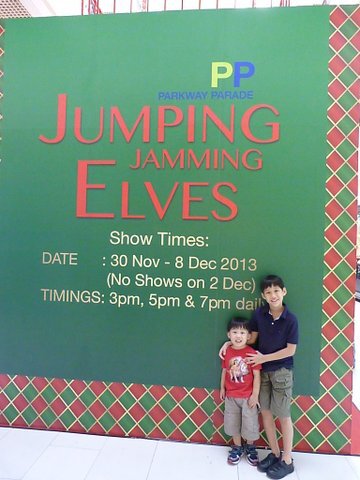 Our Parenting World, would like to thank the kind and lovely organisers of the event, Parkway Parade, the Jumpin' Jammin' Elves from USA for their wonderful performances and teaching us the roles of being an elf!
Parkway Parade is celebrating Christmas by bringing in Jumpin' Jammin' Elves, organised as part of its efforts to spread the festive joy this Christmas. Under proper guidance from 'instructor elves', children can learn the tricks of jammin' and jivin' … just like real elves!
The event will be from 30 November to 8 December (excluding 2 December). 
Time: 3pm, 5pm & 7pm
Venue: Parkway Parade Basement Atrium
Simply spend S$50 to redeem an access pass to jam with the Jumpin' Jammin' Elves.
Please click HERE for more information and other Christmas activities being held at Parkway Parade.