Photo Credit: Resorts World Sentosa
Priscilla — Queen of the Desert, the musical based on the 1994 Oscar®-winning movie continues to stir audiences with its riveting performance on stage 20 years on. From a dazzling array of elaborate costumes and head-dresses to a song list of over 20 chart topping '70s and '80s dance songs,  this musical will be brought to Singapore for the first-time ever and staged at Resorts World Sentosa's (RWS) Resorts World Theatre from 16 to 26 October.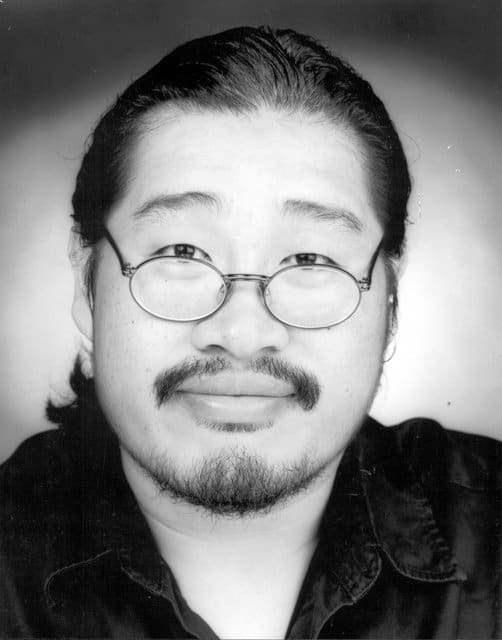 Photo Credit: Jonathan Lim
Our Parenting World is very honoured to be able to interview the multi-talented, Jonathan Lim, local actor, playwright and director, who will join the cast as Miss Understanding and will open the stage belting out "It's Raining Men". 
1) What makes you decide to join the cast of Priscilla — Queen of the Desert? 
Ever since I saw the film years ago I've loved the story, the characters and the heartwarming message of love behind Priscilla. When I hear about the Broadway musical, I was even more thrilled. Naturally, when the chance came along to be part of bringing this amazing show to local audience, how could I say no?
Plus the songs are so awesome, how to resist?
2) What are the joy and challenges that you faced with your role as "Miss Understanding" in Priscilla — Queen of the Desert? 
Full drag like the kind they do in Priscilla is VERY demanding! Even by theatre standards! (and I've done some cross-dressing in various plays, from W!LD RICE pantos to Chestnuts) The complete transformation is time-consuming, and the physical stamina needed to perform in full drag is impressive! So I've started training up, getting both my voice and body ready to match the Manila cast when they get here!
3) Can you tell us more about "Miss Understanding"?
Miss Understanding hosts a drag show in Sydney, and is a colleague of Tick – a drag artiste with a heart of gold and a son hidden away in the desert! My character introduces the audience to the drag world that Priscilla's characters live in, and they wanted a local performer to play this role here so that there's a touch of something familiar in the welcome the audience receives!
 4) What can the audience expect from the musical?
In no particular order : Unbelievably infectious songs from the 60s to the 80s! Fabulous choreography that will make you want to jump up and join in! Costumes that will dazzle you and lightning-fast costume changes that will make your eyes pop out! A surprising and deeply-moving story that challenges us all to redefine the boundaries of love, and to ask ourselves if we have the strength to love people equally, fairly, without prejudice.
And a great big pink bus on stage!
5) Any interesting thing that you would like to share about the musical and the casts with our readers?
I watched this cast on their closing night in Manila, and I was blown away. Their voices were divine, their dancing was explosive, and the sheer joy and warmth they give out as they perform is really wondrous. I was just so happy watching the show – and I can't wait for local audiences to sample that joy too!
6) What would you like to say to our Singapore audience who are looking forward to see the musical?
This musical is many things to many people. Priscilla has a message for each and every one of us. It will tickle you, touch you, tease you, thrill you, and taunt you. But most importantly, it will teach you something true about yourself.
Thank you to Jonathan Lim for taking our interview and sharing with us. We are sure many readers will benefit from his valuable insights and learn more about Priscilla – Queen of the Desert the musical. 
Event Details:
Priscilla – Queen of the Desert the musical
Language: English
Venue: Resorts World Theatre, Resorts World Sentosa
Show Dates and Time:
16 to 26 October 2014
Show starts at 8pm on Tuesdays to Fridays
Show starts at 2pm & 8pm on Saturdays and Sundays
Ticket Price:
Premium: S$128
Cat 1: S$118
Cat 2: S$98
Cat 3: S$78
Cat 4 (Restricted View): S$48
(price above excludes SISTIC booking fee)
Promotion
Friendship Bundle (purchase of a minimum of 3 tickets and above): 15% OFF Cat 1 & 2
RWS Invites Members: 15% OFF Cat 1 & 2 Tickets
*Genting Rewards Members: 20% OFF Cat 1, 2 & 3 Tickets


*Redemption of Genting Dollars (RWS) is available at Resorts World Theatre
Ticketing Information:
Tickets available via SISTIC authorized agents from 8 Aug 2014
Website: http://www.sistic.com.sg/events/pris1014
Ticketing Hotline: 6348 5555
Venue & Admission Rules:
Rating: Advisory for 16 and above, mature content

Admission is subject to tickets produced at the entrance

Infants in arms or children below the age of 4 shall not be admitted

Children 4 years and above must purchase ticket for admission

No photography, video recording and audio recording is allowed for this event

No outside food is allowed into the venue