Anna's, a brand new sourdough-forward cafe and lifestyle space, named after the owner Anna Lim, who is also the founder of Singapore's largest soup brand, The Soup Spoon has opened in Oasis Terraces, Punggol. 
This brand new sourdough-forward cafe and retail concept strives to offer the benefits of prebiotics through a nourishing menu comprising of bread, pizza, pasta, cakes, pastries and even drinks that diners can look forward to enjoy! The restaurant is also in the process of receiving its halal certification. 
The concept was born at the height of the pandemic, Anna sought solace in the familiarity of the kitchen during the Circuit Breaker period. She started to bake and discover the wondrous world of sourdough, the health-giving benefits of the ancient starter and taking a sourdough nutrition and digestibility diploma course from Vanessa Kimbell in 2021 that leads to the delicious sourdough-forward menu of hearty and healthy dishes served at the new cafe. 
At Anna's, all sourdough loaves are baked daily using freshly milled flour including Anna's House Sourdough made with house botanical blend of over 10 botanicals and ancient grains, and the classic 100% Whole Wheat, along with flavoured loaves such as the Housemade Kimcheese and Chocolate Rye. The Sourdough Focaccia of the Day is made with tomato, garlic and served with house-made basil pesto.
Look out for Anna's retail section, there are 12 grain silo dispensers imported from Germany, each filled with a different ancient grain or dried botanicals like spelt berries, rye berries, rose buds, hibiscus flowers, buckwheat groats, flaxseeds, quinoa and lentils. Guests may take their pick of grains and botanicals, and have them freshly-milled to take home.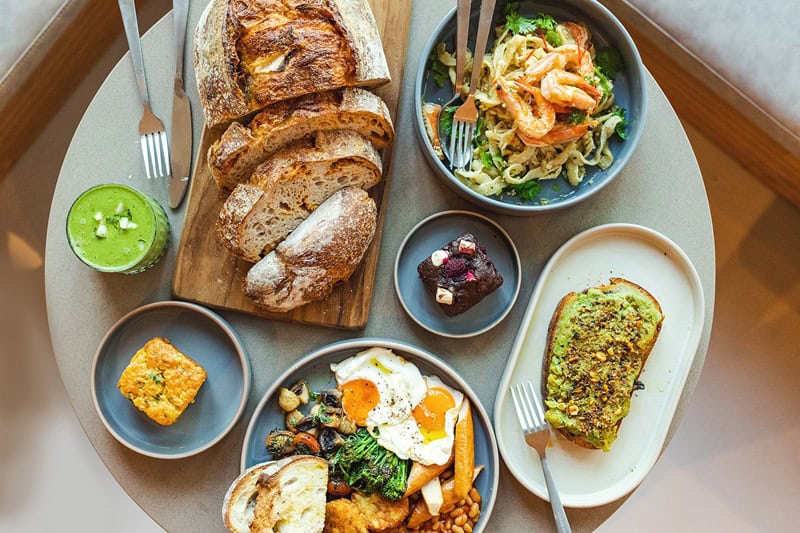 Highlights at Anna's include the Forest Forager Sourdough Pizza topped with maitake mushrooms, shimeji mushrooms, mozzarella cheese, truffle cheese sauce, Parmesan cheese and arugula. Anna's personal favourite is the Crab and Mozza Sourdough Pizza, crafted with kaffir lime aioli, mango, chilli, crab meat, mozzarella cheese and coriander.
If you like spicy food, go for the Red Sea Prawn Aglio Olio, made with fresh sourdough pasta, chilli padi and prawns. 
Check out the beverage menu such as iced SouperFizz drinks, made with berries and tea, an ambrosial cooler perfect for Singapore's hot and humid weather, or go for the SouperSmoothies which have added sourdough starter to help prevent bloating.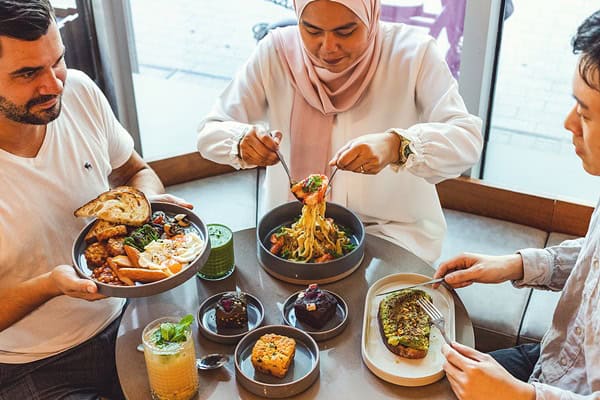 Anna's is located along Punggol Waterway and overlooks the lush greenery of Oasis Terraces mall and residences. A comfortable and spacious place to enjoy hearty and nourishing food and drinks with your family and friends! 
Anna's 
Venue: 681 Punggol Drive, #01-04, Oasis Terraces, Singapore 820681
Website: betterforme.shop
All images credit to Anna's