Art Stage Singapore is the leading Asian art fair connecting the world to the best of Asian contemporary art. Currently held at Hall D, E & F, Sands Expo and Convention Centre at Marina Bay Sands from 12 to 15 January 2017. 
Art Stage Singapore in its seventh edition returns to Singapore showcasing more than 120 galleries from 27 countries and three quarters of the upcoming exhibitors are returning galleries. Be prepared to spend more time looking at the various stunning and creative artworks.
Our Parenting World team highlights some of the artworks that we saw during the media preview: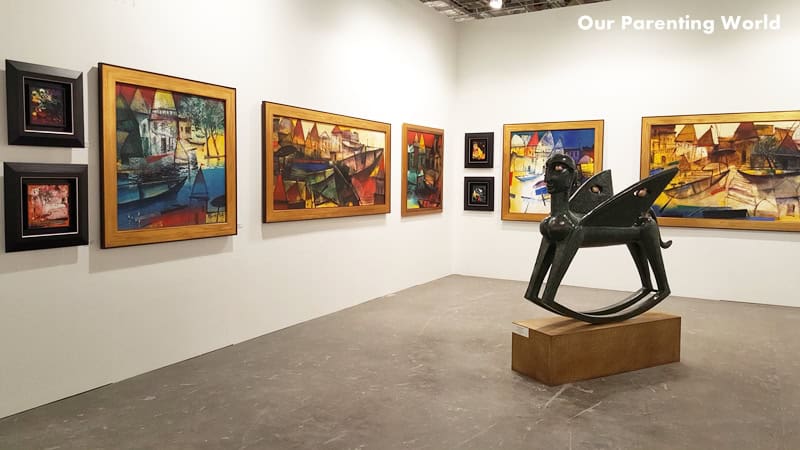 Gallery Sumukha featuring artist like Paresh Maity, prolific painter who is based in Delhi, India.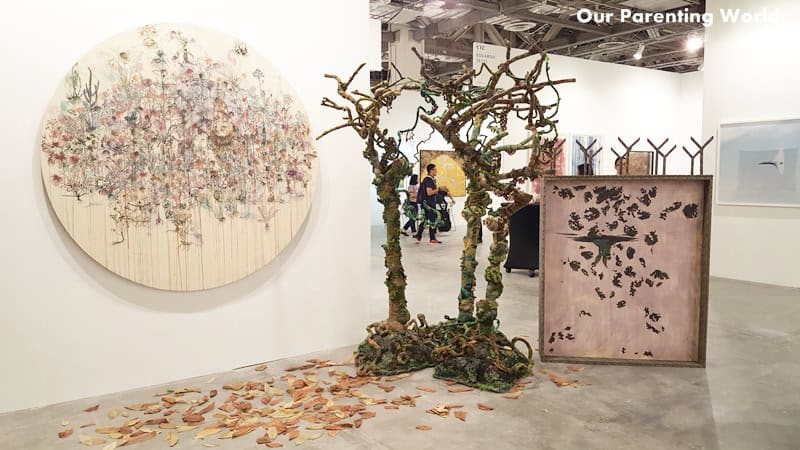 Geraldine Javier from Arario Gallery where nature and natural history are often the recurring subjects seen in his multi-media paintings and installations.
Whitestone Gallery established in Tokyo in 1967 has been committed to present the works of significant Japanese and International artists as one of the pioneering art galleries in Japan.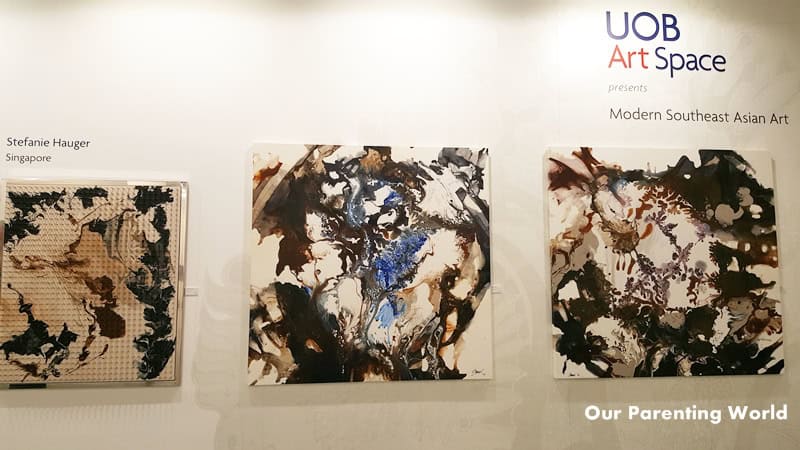 Visitors can view artworks of various artists from Singapore like Stefanie Hauger who is the winner of the 2013 UOB Southeast Asian Painting of the Year & the 2013 UOB Singapore Painting of the Year awards that will be on display.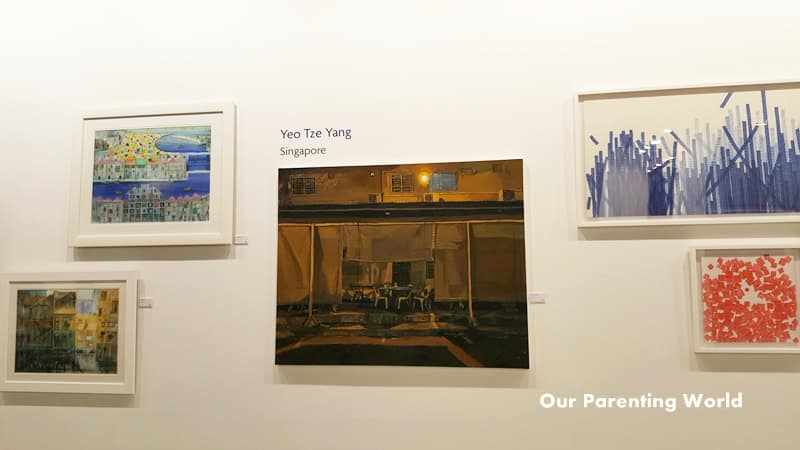 Yeo Tze Yang, a painter of Singaporean life, majority of his recent artworks are painted based on his observation.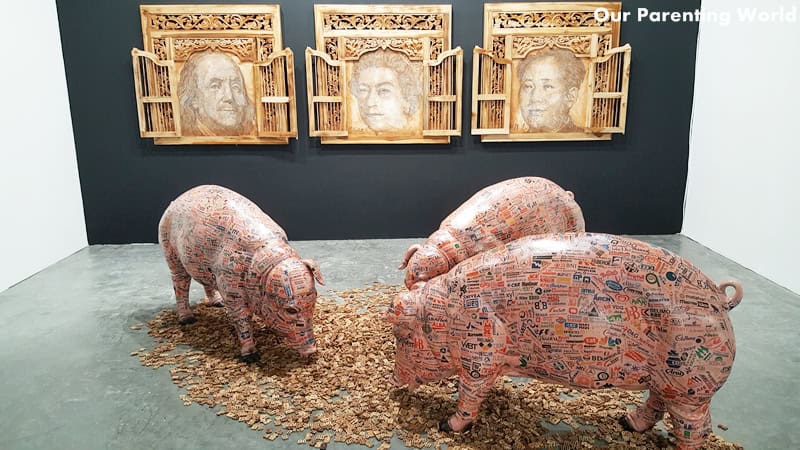 Eddy Susanto's work on "Kalatidha Towards Capitalism" located at Lawangwangi Gallery. Capitalism in his work is represented by pigs that are known as insatiable animals.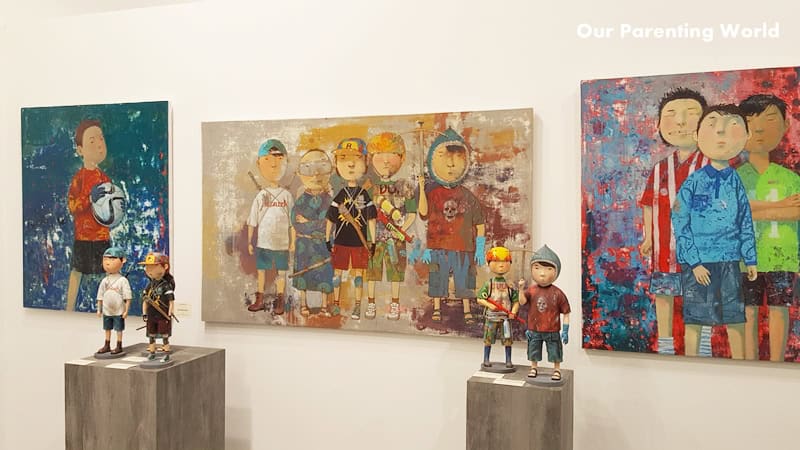 Khankhalaev Gallery presents artists like Zorikto Dorzhiev from Russia whose work can be found in private collections in Russia, the USA, Germany and Australia, Canada, France, Great Britain, Latvia and Belgium.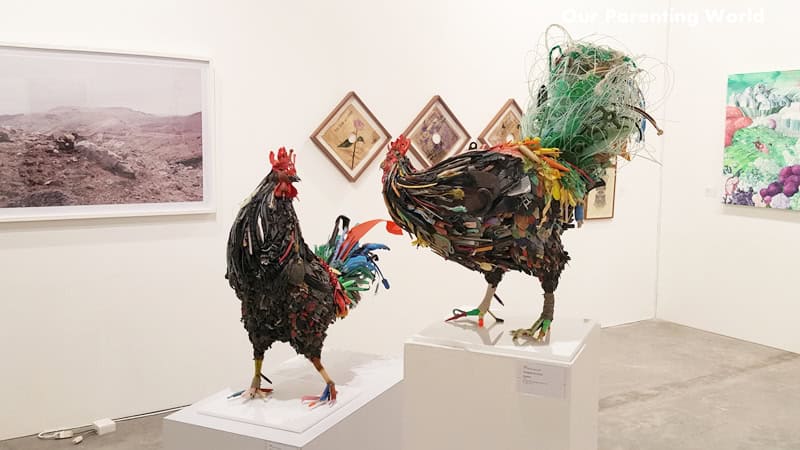 In this year of the Rooster, Mizuma Gallery features Yodogawa Technique by Hanakata using rubbish from Yodogawa (Yodo river) and turn them into beautiful pieces of art! Looking at these life-like roosters, you can't tell they are made of rubbish. They are so impressive!
The second Southeast Asia Forum, titled Net Present Value: Art, Capital, Futures, will focus on capitalism as its theme and direct attention to questions surrounding the values of art, imagination, and progress, and the price of doing business as usual amidst the changing dynamics of the international capitalist system.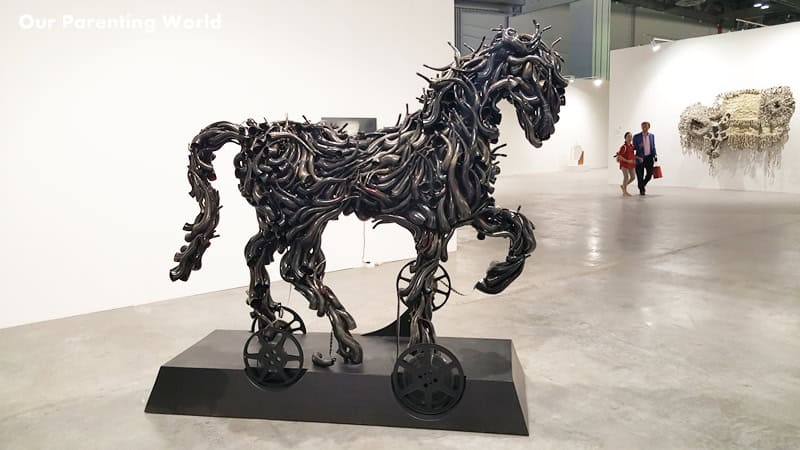 At the Collectors' Stage, one of the artwork by Kawayan de Guia (The Philippines) Horse
Art Stage Singapore 2017 also presents the Collectors' Stage, a collaborative project with The Artling featuring artworks from the exclusive private collection of 6 leading Singapore-based collectors. This is a revival of the highly successful Collectors' Stage first held in 2011, and an echo of the Collectors' Show presented at Art Stage Jakarta's debut in August 2016. 
Art Stage Singapore 2017 from 12 to 15 January 2017
Venue:
Marina Bay Sands
Sands Expo & Convention Centre
10 Bayfront Avenue, Singapore 018956 
Public Fair Opening Hours:
12 Jan 2017 (Thu) : 12pm-8pm
13 Jan 2017 (Fri) : 12pm-8pm
14 Jan 2017 (Sat) : 12am-8pm
15 Jan 2017 (Sun) : 11am-6pm
(Last admission is one hour before the Fair ends)
Ticketing (All prices stated are exclusive of SISTIC Booking Fee):
Standard Ticket (1-Day): $32
Season Ticket (4-Day): $64
Concession (1-Day): $25
Concession Group Tickets (1-Day, min 20 tickets per booking): $20
To purchase the tickets at Sistic, please go to: http://www.sistic.com.sg/events/artstage0117 
To find out more about Art Stage Singapore 2017, please go to: http://www.artstage.com/