ArtScience Museum presents Climate S.O.S, this is a one month free Season of Sustainability exhibition in October that aims to bring awareness to the impact of climate change on the planet's ecosystems affecting the World's oceans and Earth's polar regions – the Arctic and Antarctica.
Changing Course 2019: An exploration of climate crisis, is the centrepiece of Climate S.O.S is developed by Singapore-based media company Eco-Business in collaboration with ArtScience Museum. 
The above images credit to Eco-Business
The exhibition presents the global premiere of Arctic Awakening, this is a new short film documentary that was shot on location in the Arctic and Singapore. It explores humanity's relationship with our planet, outlines the challenges in our current global patterns of consumption and production, and provokes answers to this one central question: How can we change the course of humanity? Even if Singapore is far away from the Arctic, it will also affect us due to global warming and Singapore is getting hotter and hotter. The over-reliance on air conditioning because of the hot weather will have a negative impact on the environment and that leads to the depletion of the ozone layer. This in turn will cause rapid ice melting at the Earth's polar regions causing extreme weather, floods and so on. 
This is a meaningful and thought-provoking documentary that made us realise what we do will impact the environment, we have to change our living habits and protect our environment.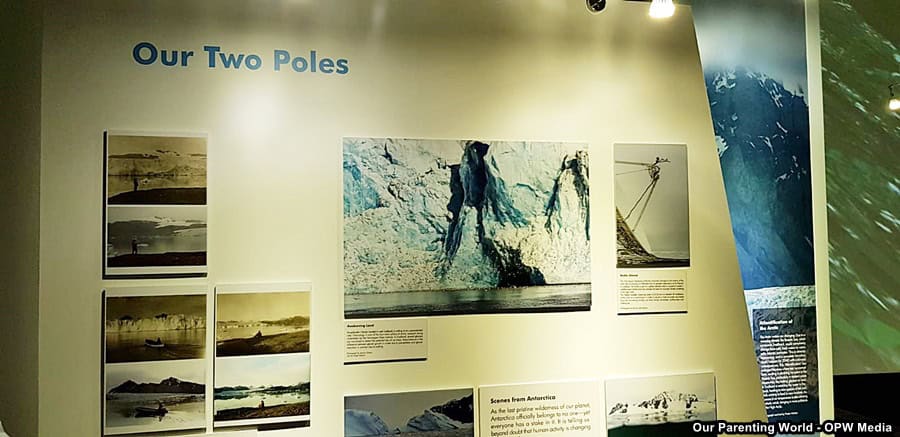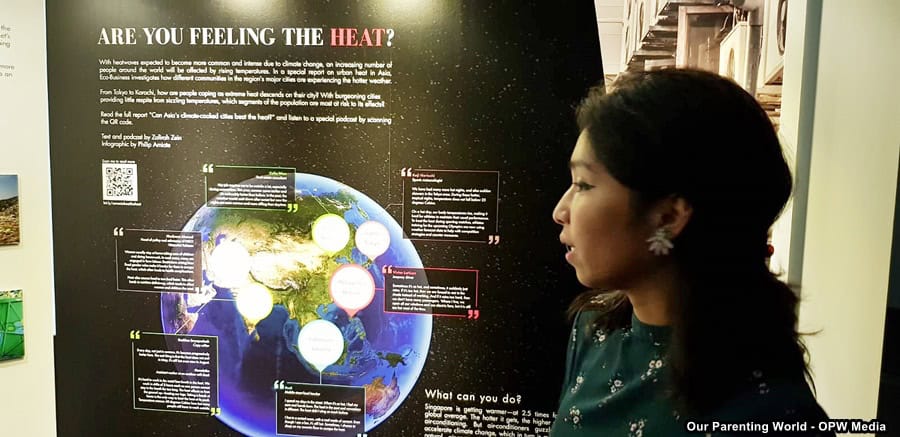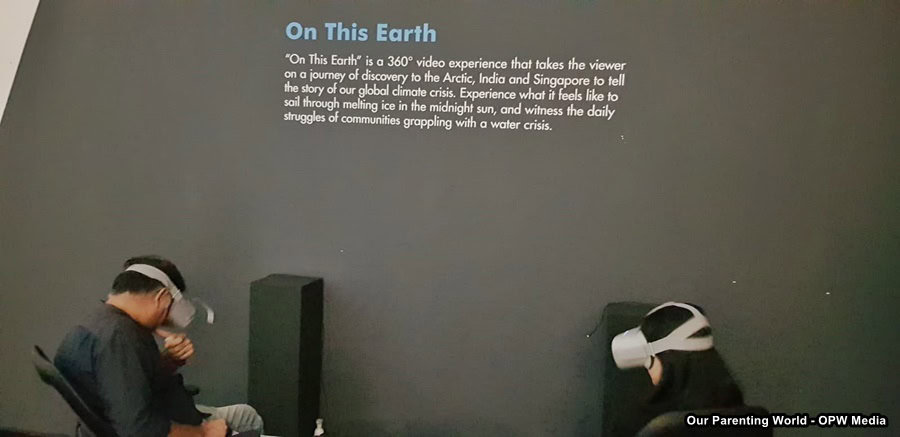 The multimedia showcase features a gallery of photographic prints by a team of award-winning journalists and a VR experience on the climate crisis for visitors to have a better understanding on the impact of climate change.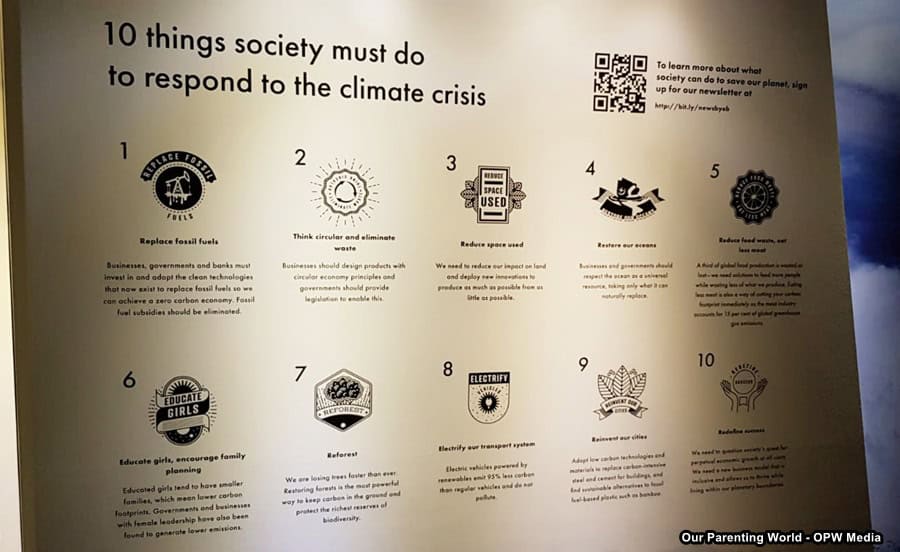 Learn what are the 10 things you can do to protect the environment at the exhibition. Admission to any component of Climate: S.O.S – Season of Sustainability is free during the museum's operating hours of 10am to 7pm. Bring your kids and embark on an educational and informative journey to learn more about the impact of climate change to the world and living species and how we can protect our environment. There will be film screenings, hands-on workshops, a new digital art commission, a special edition of ArtScience Late, and a multimedia showcase to keep the whole family engaged and spend a meaningful time together. 
For more information, please visit https://www.marinabaysands.com/museum.html.
Dates: 5 October to 3 November 2019, 10am – 7pm
Venue:  ArtScience Museum
Admission is free