Raffles City is proud to present Singapore's first public art toy exhibition showcasing over 100 Local and Asian Artists. Raffles City x Action City: ArtToys Invasion will be held from 11 to 18 September, from 10am to 10pm at Level 1, Raffles City Singapore.
DINO by Ziqi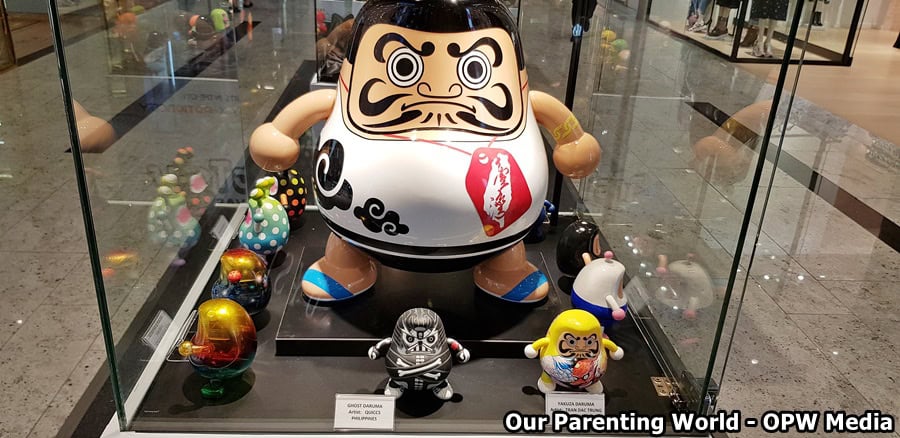 DARUMA CLUB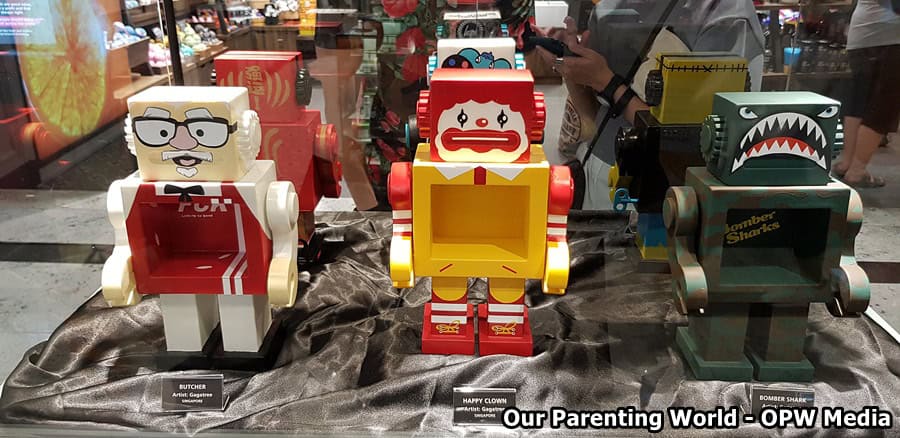 Visitors can look forward to view an exciting range of limited edition custom art toys and these art toys are collectibles created by independent artists and designers. The stellar line-up of artists includes Singapore's very own local artists like Ziqi Wu, Lester Lim, Yang, Inkten & Clogtwo, Yew Choop Yip (Mural), Michelle Low, Hansen Chan, Rex Lee (Illustrator), Dennis Soon (Tattoo) and Edwin Soon (Tattoo). Also being featured at the exhibition are the Internationally well-known husband and wife team, Inkten's and Clogtwo's, the couple behind numerous iconic murals and worked for clients like Google, Microsoft, Apple, Mercedes Benz and more.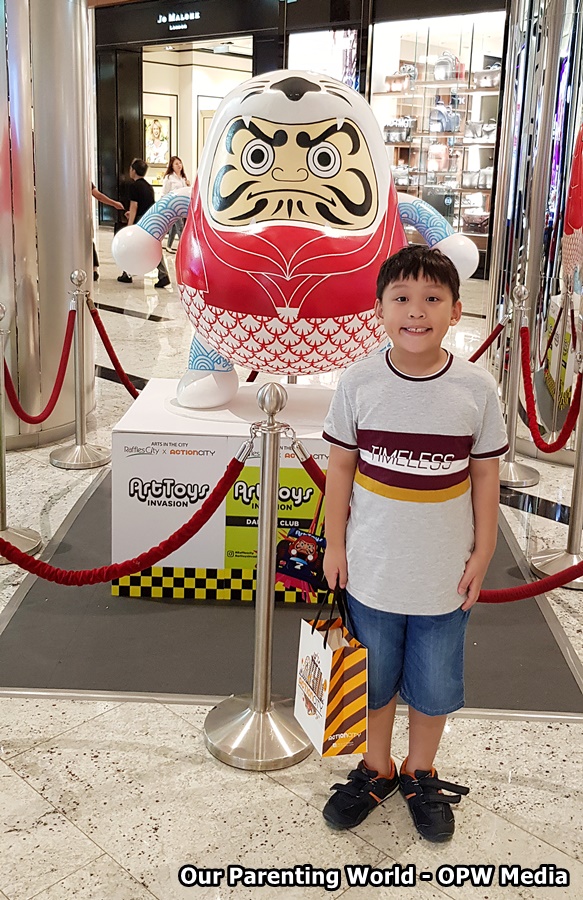 Pose and take pictures with the huge DARUMA CLUB at the exhibition.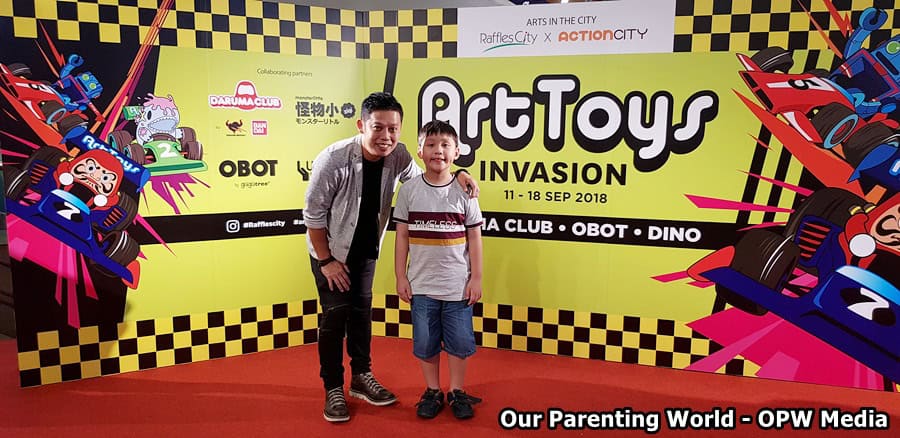 During the media launch, we are pleased to meet Lester Lim. He is one of the brainchild of four local artists from art collective Gagatree that is established by Lester Lim and his team. He created OBOT that enables artists to design and create anything they want on a blank robot canvas that in turn transforms the robot into a piece of art.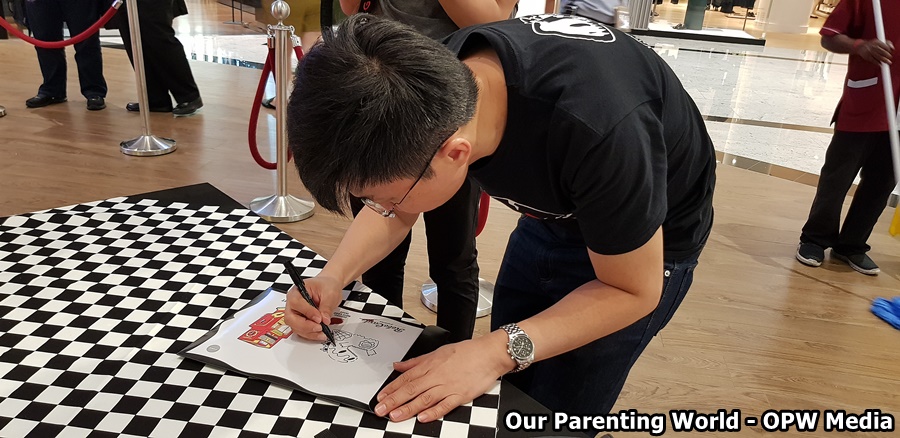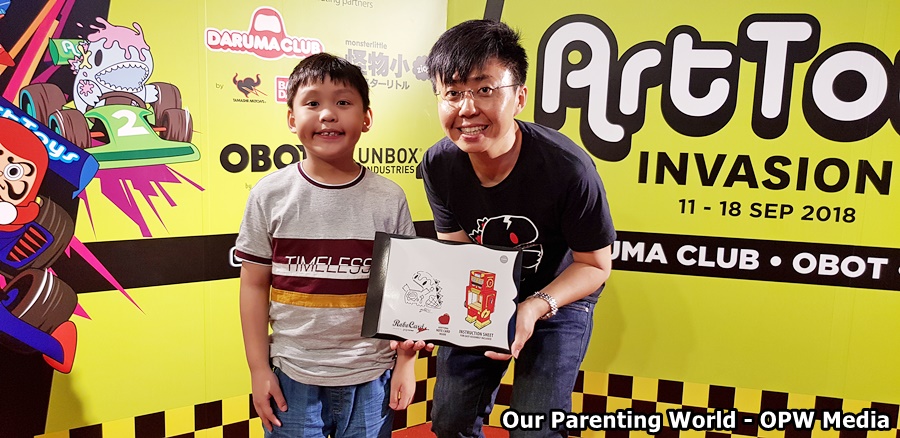 We are very pleased to meet Ziqi Wu and he drew us a DINO picture. Thank you to Ziqi Wu and Lester Lim! Please come down to Raffles City to see their masterpieces and limited edition custom made art toys by other talented artists. Don't miss this opportunity to see this rare and 1st ever art toy showcase which is part of Raffles City's Arts in the City initiative!
ArtToys Invasion at Raffles City
Duration: 11 to 18 September 2018, 10am to 10pm daily. 
Venue: Raffles City Shopping Centre Level 1, 252 North Bridge Road, Singapore 179103