ATOS Wellness and Inner Harmony, one of the biggest luxurious spa in town opens at 25 North Bridge. Be enchanted by their lovely, ultra-relaxing ambience with 29 rooms and look forward to enjoy their unique treatments and immaculate services. 
ATOS Wellness established since 1983 was set up by Mr. Aanandha Sharurajah (formerly Mr. Ananda Rajah). The first ATOS Centre was established in 1995, with 38 years of rock-solid foundation, ATOS Wellness is one of the leading beauty, spa, and wellness specialists with an integrated, creative, practical, and harmonious approach, blending new technologies and revolutionary products in their bespoke holistic wellness and beauty treatments to deliver proven results and many success stories. Characterized by a high emphasis on corporate social responsibility, ATOS Wellness has established strong collaborations with various non-profit organizations such as Singapore-based Xin Yuan Community Care. The company has also contributed to regional social work including the construction of Baan Unrak Orphanage along the Thai-Myanmar border. ATOS also set up the first ATOS Wellness Lounge in the world in a school at CHIJ St. Joseph's Convent running for 7 years. They have also spearheaded the Spa, Beauty & Wellness Alliance on the rescue of stranded customers in 2009 to 2011.
If you are looking to indulge in a full treatment for face, body, or general health, ATOS Wellness and Inner Harmony is the place to visit to satisfy all your beauty needs. ATOS Wellness strives to constantly provide the best therapies, treatments, and products on the market, whilst achieving results that always exceed expectations with a mission to help all achieve harmony from within.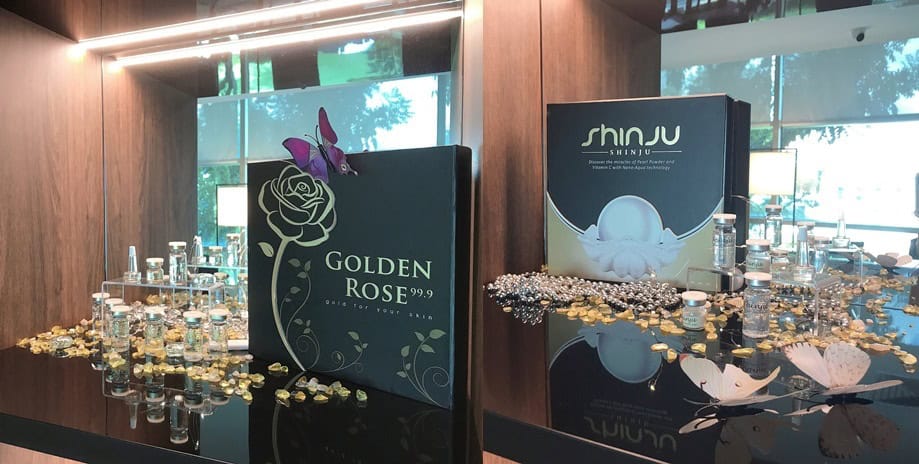 Their products are mainly from Austria, Australia, China, Finland, France, Germany, Indonesia, Israel, Italy, Japan and Korea, Malaysia, Spain, Sweden, USA, Thailand, Taiwan, and United Kingdom. All their products are natural and botanical with no paraben, no alcohol and cruelty-free.
ATOS Wellness currently operates three centres at North Bridge and The Chevrons and has overseas centres in Vienna and Chennai.
The location of their Singapore's centres are as follows: 
Inner Harmony @25 North Bridge (franchise arm of  ATOS Wellness)
ATOS Wellness Centre @ 25 North Bridge
ATOS Wellness Centre @The Chevrons
To find out more, please visit their official website: https://atoswellness.com.sg/