This Chinese New Year, PARKROYAL on Kitchener Road's signature restaurants, Spice Brasserie and Si Chuan Dou Hua are set to delight diners with a sumptuous and abundant array of culinary favourites.
Our team attended the tasting session at PARKROYAL on Kitchener Road and brings to you the marvelous dishes from its 2 signature restaurants. First up, Spice Brasserie's highlighted dishes as follows:  
Auspicious Seafood Fare at Spice Brasserie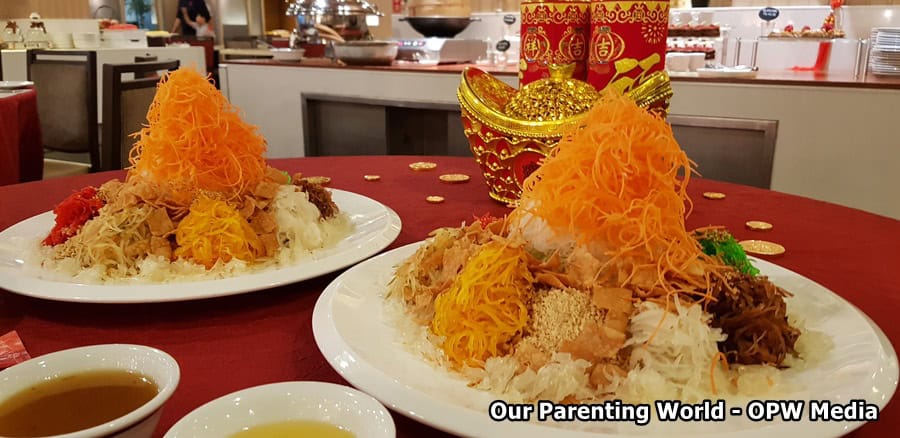 At Spice Brasserie, on 15, 16 and 17 February, diners who have booked dinner at the restaurant can enjoy a Lucky Fortune Set priced at $88++ comprising five prosperity-enhancing platters (one set per table). 
Yusheng is a must have during the Chinese New Year period for prosperity and good luck! The dinner set starts with the ever-auspicious Salmon Yu Sheng with a variety of assorted shredded vegetables, prickles, crackers, freshly sliced raw salmon and more.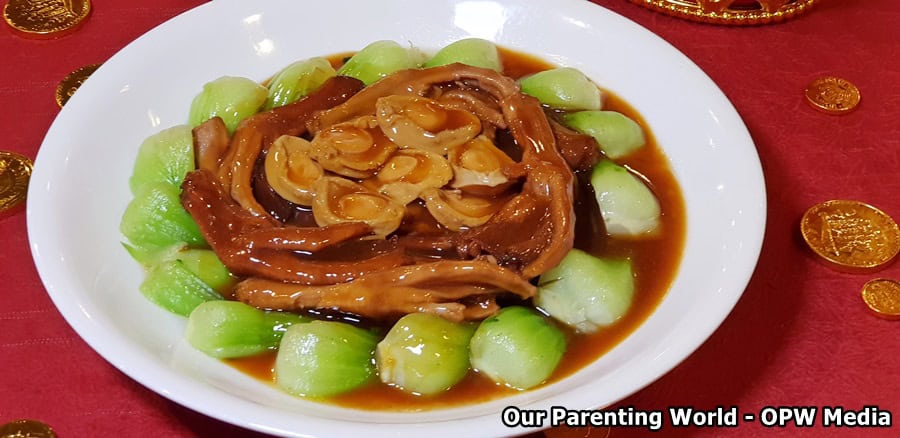 Braised Abalone with Duck Feet
Abalone is a delicacy and a much-enjoyed food during the Chinese New Year. The abalone is very flavourful and tender, together with the juicy duck feet.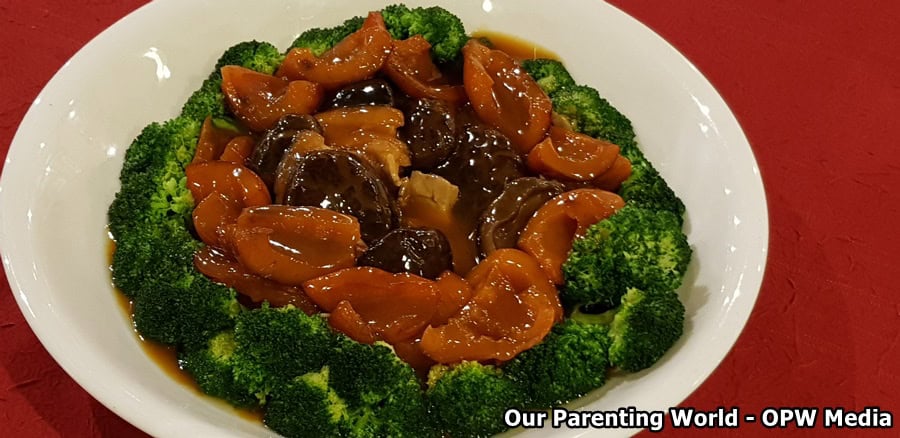 Braised Sea Cucumber with Roast Pork
This is a tasty dish that has been braised to perfection. We especially like the sea cucumber, it has a nice and chewy texture.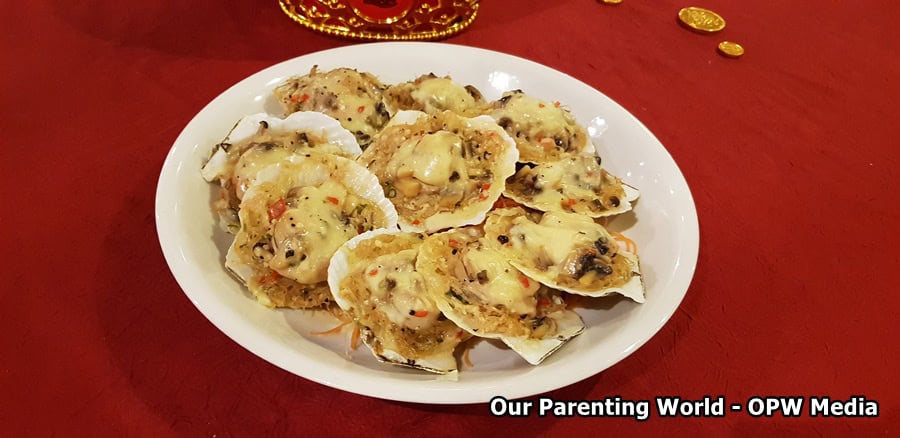 Baked Sea Scallop with Mushroom Cheese
This dish is elegantly presented with the scallops being served in their shells. The flavour of the sea scallop has been further enhanced by the aromatic, creamy mushroom cheese.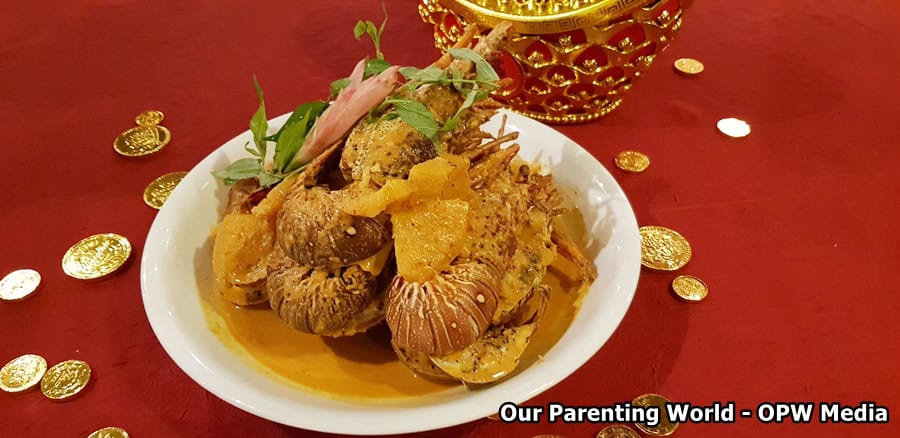 Peranakan-style Nanas Lemak Cuba Lobster
This is an unique dish with a Peranakan twist. We enjoyed this lobster dish, the meat is firm and delicious with the luscious sauce. 
SPRING SPLENDOUR AT SPICE BRASSERIE
Chinese New Year Buffet Lunch
16 and 17 February 2018 Adult $68 Child $34
18 to 22 February 2018 Adult $58 Child $29
Chinese New Year Buffet Dinner
15, 16 and 17 February 2018* Adult $88 Child $44
18 to 22 February 2018 Adult $68 Child $34
*Diners enjoy one-time serving of Lucky Fortune Set per table, consisting of Braised Abalone with Duck Feet, Braised Sea Cucumber with Roast Pork, Baked Sea Scallop with Mushroom Cheese, Nanas Lemak Lobster and Salmon Yusheng, as well as free flow of soft drinks.
Diners can look forward to enjoy an impressive buffet line-up of festive local and Peranakan dishes at Spice Brasserie to celebrate Chinese New Year as follows: 
1)  A buffet spread of beloved Nonya fare such as Live Prawn Assam Pedas, Steamed Seabass Fillet with Nonya Sauce and Peranakan Chicken Buah Keluak.
2) The restaurant's hallmark seafood dishes including Spring Onion Steamed Crab, Crispy Fried Sotong with Sweet & Spicy Tamarind Sauce, Crispy Oyster with Teriyaki and Limpet Abalone Congee.
3) Fans of Spice Brasserie's popular seafood buffet will also be delighted with the Chinese New Year buffet's live-station offerings that will include freshly-cooked Pumpkin Cuba Lobster simmered in a hot claypot. 
In addition, Spice Brasserie's Chinese New Year buffet showcase is available for lunch and dinner, from 15 to 22 February. Prices start from $58++ per adult, 15% savings applies to payments made with Citibank, DBS, Standard Chartered and UOB credit cards. Enjoy an additional 5% discount for full pre-payments made by 4 February.
Please contact Spice Brasserie for more information as follows:
Tel: 6428 3160
Email: [email protected] 
Prosperous Blessings and Feasts at Si Chuan Dou Hua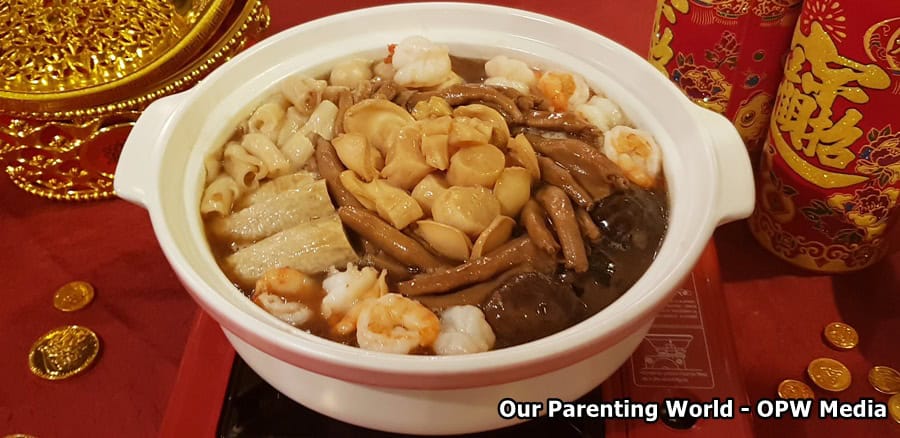 The other PARKROYAL on Kitchener Road's signature restaurant is Si Chuan Dou Hua, the restaurant offers authentic Sichuan and Cantonese delicacies skilfully prepared by a team of experienced chefs. 
Diners at Si Chuan Dou Hua can indulge in auspicious Chinese New Year traditions such as an exuberant Yu Sheng toss or scooping up sumptuous ingredients out of a bubbling prosperity pot (盆菜), to usher in a new year of fortune and abundance.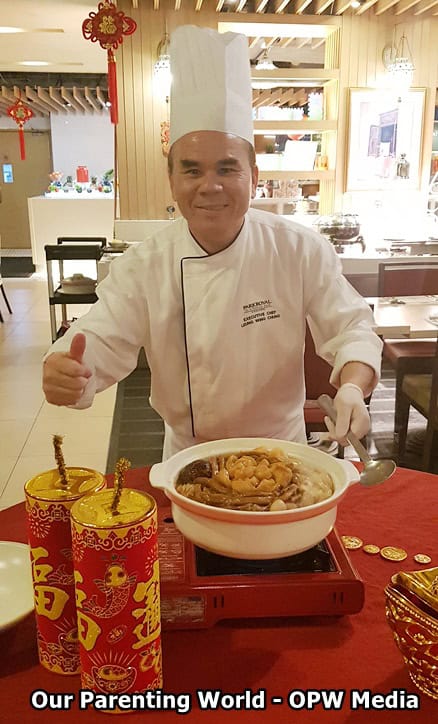 Masterchef Leung Wing Chung presents the Premium Grand Fortune Pen Cai (鲍参肚一品盆菜), this is a tempting combination of cherished, luxury Chinese ingredients such as Abalone, Sea Cucumber, Fish Maw, Conpoy, Dried Oyster, Mushrooms, Goose Web, Quail Egg, Minced Fish Rolls, Bean Curd Skin, Roast Duck and Cordyceps Flower. This bountiful offering is available from $438 for 4 to 6 persons.
This is one deluxe pot full of wholesome goodness of premium ingredients that the whole family will enjoy!
In addition, Si Chuan Dou Hua and Masterchef Leung's other Chinese New Year creation and menu include the following:
1) Signature tantalizing, nine-layer Yusheng creation of Prosperity Exotic Garden with Spiky Sea Cucumber in Homemade Truffle Mushroom and Osmanthus Sauce (九星连环 步步高升 冰镇刺参捞鱼).
2) The restaurant's set menus boast tasteful springtime creations filled with festive spirit including Roasted "Pi Pa " Duck with Minced Black Garlic (美丽争妍 黑金蒜烤琵琶鸭), Stir-fried Brown Rice with Fresh Lobster and Conpoy (金银满钵 金鼎龙虾五谷饭), and even sweet endings such as Double-boiled Bird's Nest with Almond Cream served in Whole Pumpkin (燕夕回巢 金鼎 杏汁燕窝盏).
3) A selection of eight Chinese New Year set menus is available at Si Chuan Dou Hua from now till 2 March, with prices starting from $86 per person (minimum 4 to dine). To brighten up home gatherings and reunion celebrations, Si Chuan Dou Hua also presents a takeaway menu filled with Yusheng, Pen Cai and even sweet morsels such as Three-Layer Steamed New Year Cake.
For reservations or enquiries, please call Tel: 6428 3170 or email [email protected].
To find out more, the detailed prices and terms and conditions, please visit www.parkroyalhotels.com/kitchener 
Here, we would like to wish all our readers a very Happy, Healthy and Prosperous Chinese New Year! Gong Xi Fa Cai! 🙂