Our Parenting World was invited by Wyeth Nutrition, Singapore to attend this interesting seminar at SmartKids Asia Expo as part of the activities organised by being a blogging partner of Rise and Shine. 
The Speaker, Dr Thomas Armstrong, an award winning author and speaker who specializes in multiple intelligences and is the Executive Director of the American Institute for Learning and Human Development shared with the audience that every child is a genius. As parents and educators, we should encourage them to discover their area of genius instead of focusing on the rigid academic process that most of us are familiar with.
There are 12 qualities of genius which are: curiosity, playfulness, imagination, creativity, wonder, wisdom, inventiveness, vitality, sensitivity, flexibility, humour and joy. All children have these qualities and we as parents should try to nurture them through a good and supportive family environment.
We find this talk very relevant to our kids in Singapore as many parents here are focusing too much on our child's academic success and risk suppressing their other aspect of geniuses.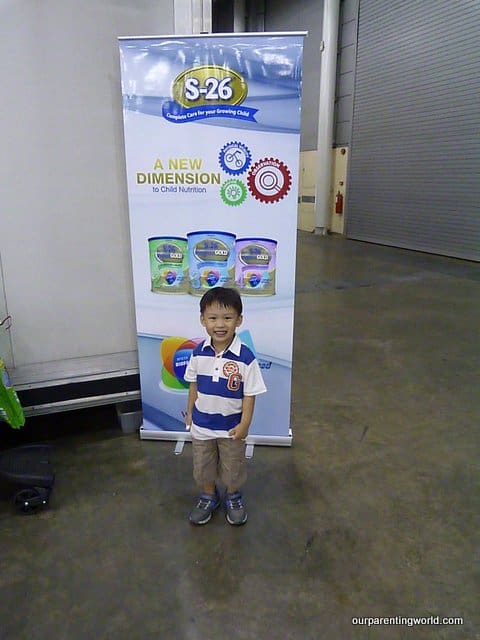 To complement the genius development in your child, you would also need to ensure your child has the necessary good nutrition for his growth and development. Wyeth Nutrition's S-26 Advanced Formula Range with Wyeth BioFactors System is able to help support your child's overall growth and development. The unique combination now features optimised levels of DHA, Choline and Lutein and also high quality proteins including Alpha-lacatalbumin, Oligofructose and 5 kinds of Nucleotides to help support growth and development. 
S-26 has a wide range of milk formula that is suitable for your child from 6 months to 3 years old onwards.
Daddy who is a medical doctor and a public health specialist believes that it is very important for a growing up child to have the necessary nutrients to optimize his growth and development as this is the crucial stage of a child's life.
Full Disclosure: We were invited and compensated by Rise & Shine for attending the above event and for writing this post. However, all views and opinions are entirely ours.