Australia's most successful theatrical export, Dein Perry's TAP DOGS, will open at the MasterCard Theatres at Marina Bay Sands and perform for a strictly limited season from 27 May to 1 June 2014 for eight performances only!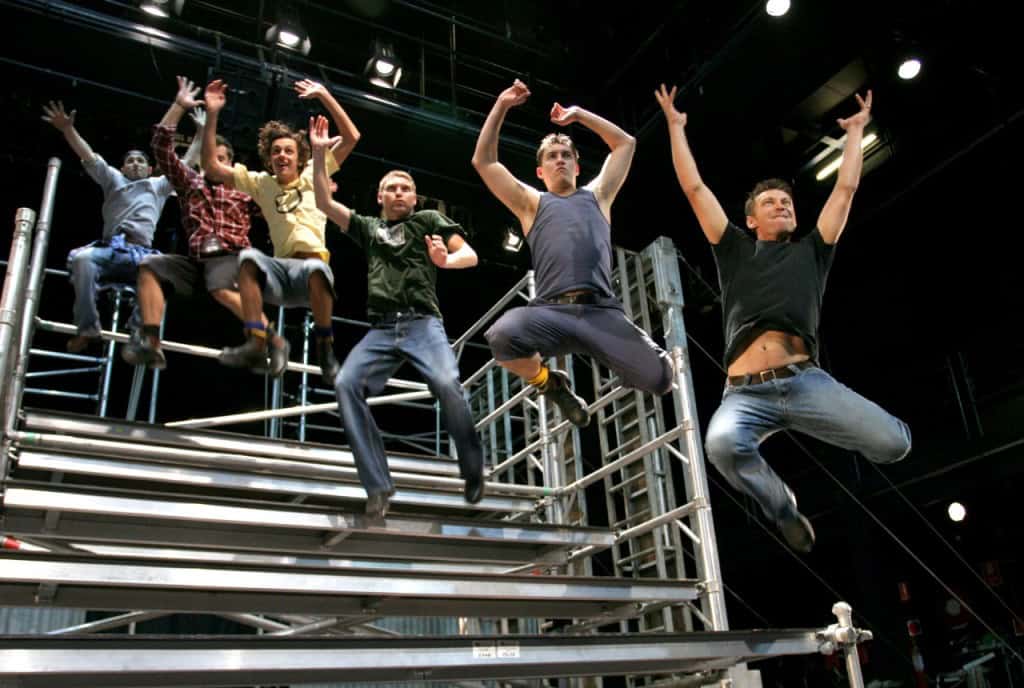 Photo Credits: TAP DOGS
About TAP DOGS:
The story is set in the steel work's town of Newcastle on a construction site north of Sydney, Australia. There are six male dancers and two female musicians in the TAP DOGS team, together they combine their skills against all challenges which include using water, upside down, jumping through scaffolding to create one incredible live theatrical performance.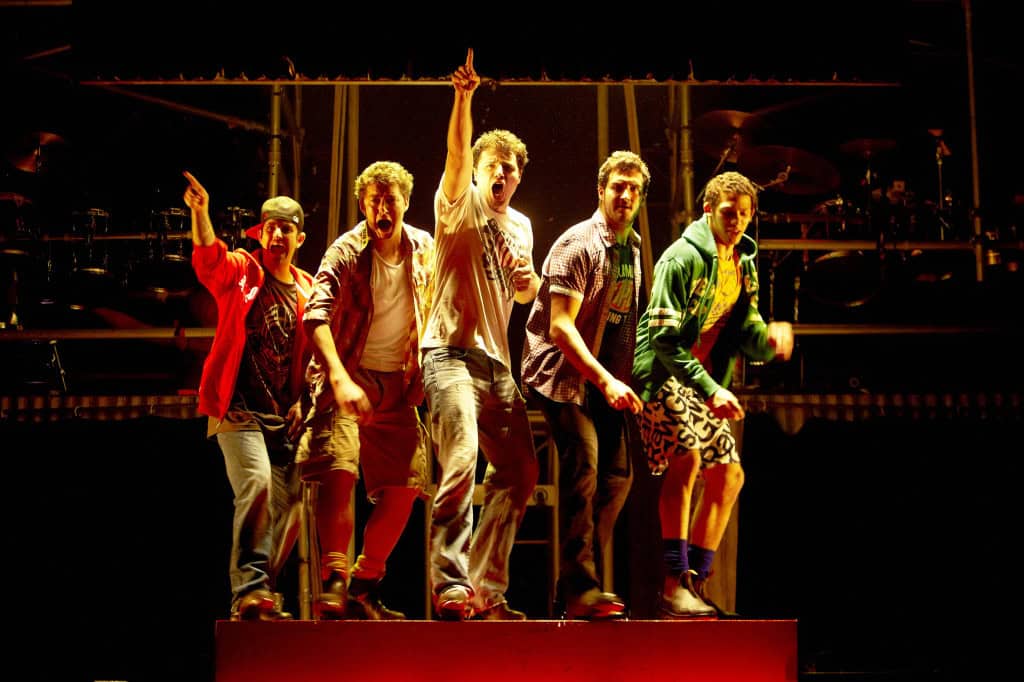 Photo Credits: TAP DOGS
Dein Perry's TAP DOGS re-launched its show as it approaches its 20th Anniversary. The show features high-energy dance numbers, theatrical performances and live music performed by the cast and musicians, who bring an imaginary steel works to life in a fast-paced, unstoppable spectacular.
Our Parenting World team highly recommend this award winning musical, it is exciting with non stop action. There are so many fun elements in the musical like using water, scaffolding metal planks, ladders etc combine with tap dancing to create amazing music and visual effects. This musical is suitable for the whole family!
We would like to advise audience sitting on the first few rows to remember to collect the rain coats from the friendly ushers. The rain coats are complimentary and thoughtfully prepared in the event if the audience get splashed by water. 
Sit back, relax, have loads of fun and enjoy this awesome high energy musical!
Additional Information:
TAP DOGS is an 80-minute adrenaline rush performance, combining skills to create an incredible live theatrical performance in water, on ladders, upside-down or jumping through scaffolding.
Show Date: 27 May – 1 June 2014
Tuesday, Wednesday and Friday: 7.30pm

Saturday: 2.00pm & 7.30pm

Sunday: 1.00pm & 5.00pm
Venue: Sands Theatre, MasterCard Theatres at Marina Bay Sands
To find out more and to book for the tickets, please click HERE.