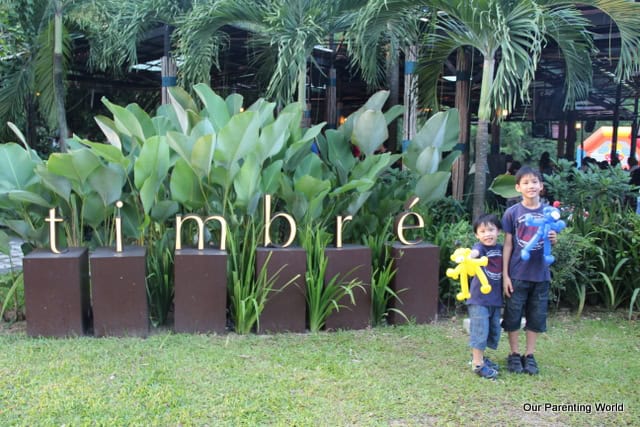 Where can we find a good dining place that is away from the hustle and bustle of the city? A place where the whole family can have an enjoyable time and being close to Nature? There are not many such dining places in Singapore and Our Parenting World is glad to find one dining place where we, parents can relax and enjoy the peaceful environment over good food and drinks while the kids have activities to keep them occupied. The awesome dining place is called [email protected] located at 9A Lock Road, Gillman Barracks.
We were at [email protected] for its Saturday Social BBQ where it serves the most awesome BBQ party ever on every first and third Saturday of the month. Let's talk about its delicious BBQ platters for adults and children, you will know why. 
At [email protected], you can order your favourite food and drinks with a touch of the button at the convenience of your table.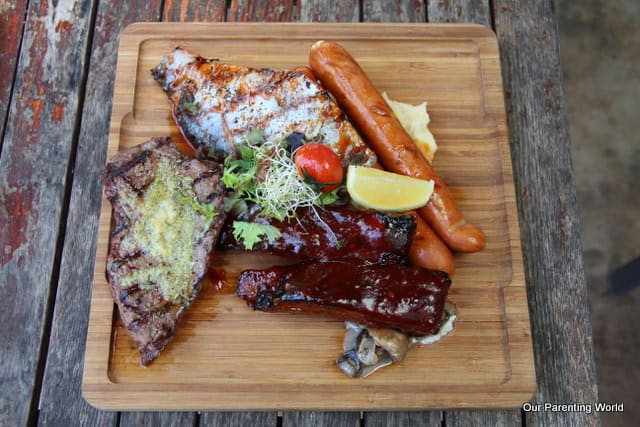 This platter for 2 Social BBQ is for adults which consists of Baby Back Ribs with Homemade BBQ Sauce, Grilled Beef Rump Steak with Melted Bordelaise, Chicken Cheese Sausage. Yakiniku and Lemon Grill Basa Fish, Creamy Garlic Mushrooms, Mash Potatoes, Pickled Cherry Tomato, Mesclun Salad and Balsamic Vinaigrette.
The meat is well marinated, very tender especially the Baby Back Ribs meat just fell off the bone easily. Chicken Cheese Sausage has a good chewy texture that goes well with a nice cheesey aroma. The fish tasted fresh with no fishy smell and it is full of flavour. It is a sumptuous and delicious platter for 2.
Kids Platter for 2 consists of Battered Fish & Chips, Grill Minute Steak, Timbre Chicken Wings, Cheesey Fries Topped With Vegetarian Bacon Bits, Nacho Chips, Garden Salad & Mushroom Sauce. 
The kids are so excited when they saw their own platter, their eyes beamed as it has all their favourite food. They are the most picky eaters around but they quickly settled down and start attacking the platter!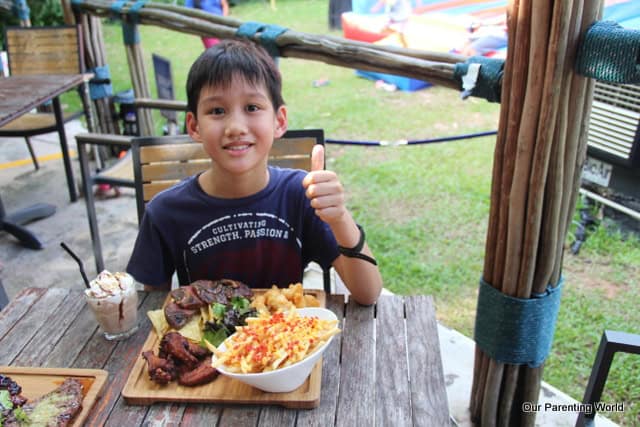 It is simply delicious! This is probably one of the best fish and chips that I have had. The fries are crispy, the fish is fresh and very tasty. The fish also has a delicate, crisp crust surrounding the perfectly cooked fish.
Who doesn't love Chicken Wings? Here at Timbre, its Timbre Chicken Wings are gorgeously golden brown, tasty and succulent. Overall, the kids love their own kids platter, finishing up all the meat, the soft tender juicy steak and even the vegetables.
Besides food, [email protected] serves a wide range of drinks. Here are some of the interesting drinks: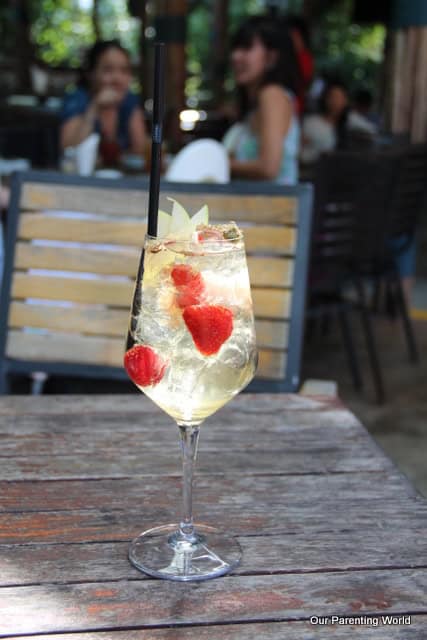 Timbre Floria Sangria