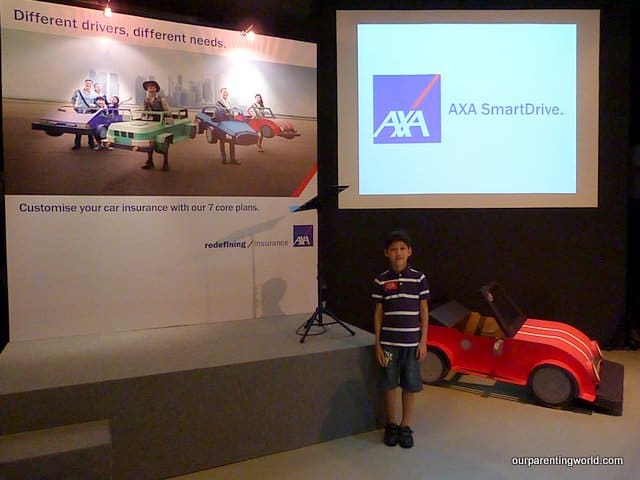 Our Parenting World team attended the launch of AXA Insurance Singapore's latest offering which will redefine Singapore's motor insurance. The event was held at Red Dot Design Museum. 
Goodnews for car owners!
AXA has introduced the first of its kind Singapore's truly customised motor insurance to meet the needs of individual car owner.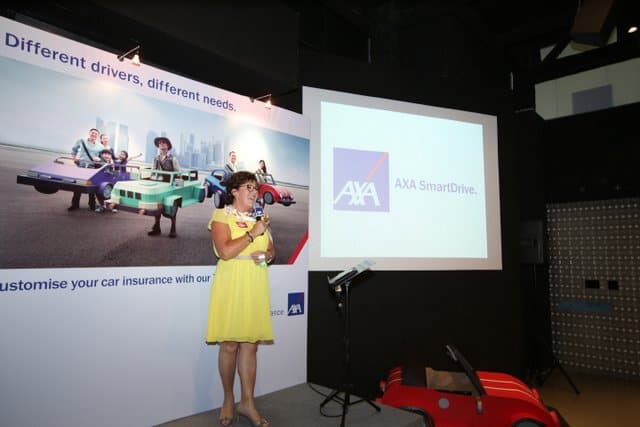 Mrs Doina Palici-Chehab, Chief Executive Officer of AXA Insurance Singapore delivering her opening remarks at AXA Insurance Singapore's launch of its new customisable product offering, AXA "SmartDrive". 
Mrs Doina Palici-Chehab pointed out that "Previous research conducted by AXA showed clearly that customers from various segments were looking for very different benefits. We recognised that everyone is different, and we all have our own unique and different needs. So why not provide the highest flexibility and customisation to SmartDrive, and allow everyone to have the freedom to pick and choose and pay for only the benefits they need! As one of the leading motor insurers in Singapore, we are proud to revolutionise the way we offer customers protection for their vehicles. We believe this will change the way car insurance is sold and bought today."
AXA Insurance Singapore today redefined car insurance in Singapore with the launch of the new customisable product offering under car insurance "SmartDrive". Singapore was selected as the first Asian AXA entity to launch this new product. The new car insurance enables customers to pick and choose coverage to meet their needs. 
In addition, car owners will be happy to know that the new "SmartDrive" product offering is specially designed to cater to various age groups and lifestyles of car users. On top of choosing from plans such as "Essential" and "Essential Plus", plans are also customisable for female drivers, families, and drivers who prefer flexibility of benefits.
That's great isn't it!  Subsequently, customers can select from a set of bundled add-on benefits ('Pack') or ala-carte add-ons according to their individual needs and price points. Add-on benefits range from Courtesy Cars to Personal Accident Benefits for Drivers, Breakdown Assistance, and even an add-on to cover their car accessories. 
At the launch, AXA Singapore brought its guest to embark on an adventurous 'road-trip' alongside celebrities such as Jacelyn Tay, Jaime Teo, Jimmy Taenaka, Suhaimi Yusof, Irene Ang, Dennis Chew and many others to experience motor insurance on a whole new level!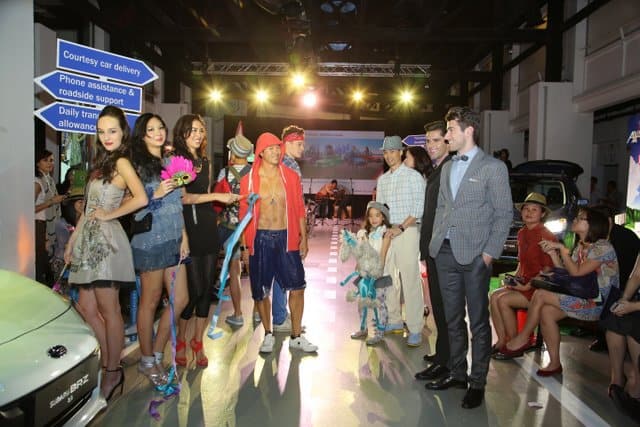 FLY Entertainment Artiste, Mr Allan Wu and models demonstrate how AXA "SmartDrive" car insurance can tailor to different lifestyle needs through an interactive fashion show.
At the show, various models demonstrated how AXA "SmartDrive" car insurance is useful and able to be customised to suit the lifestyles and needs of different drivers from parents to executives.
Whatever lifestyle you are having, you are now able to customise the insurance just to meet your needs. 
Our Parenting World, Gor Gor with Mrs Doina Palici-Chehab, Chief Executive Officer of AXA Insurance Singapore.
We had a good chat with Mrs Doina Palici-Chehab and get to know more about the new customised insurance plan. It is indeed a beneficial and flexible insurance plan that will help to cater to our own individual needs. We are able to tailor made our own plan and pay for what we really need. 
Thank you to Mrs Doina Palici-Chehab for your kind hospitality! We all had a good time at the event. 
Gor Gor with Allan Wu and celebrities. We have watched Allan Wu's Asian version of The Amazing Race and enjoyed watching the show. Allan Wu is a very popular actor.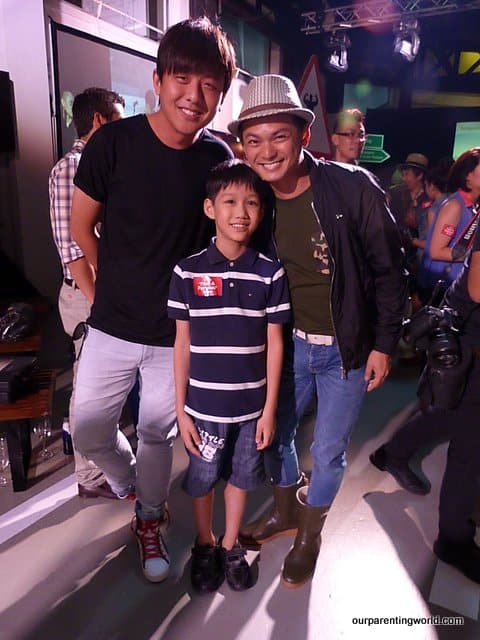 Gor Gor has been watching the Channel 8 drama "World At Your Feet" where Dennis Chew the above is in it. Gor Gor also knows Dennis Chew as the famous "Auntie Lucy".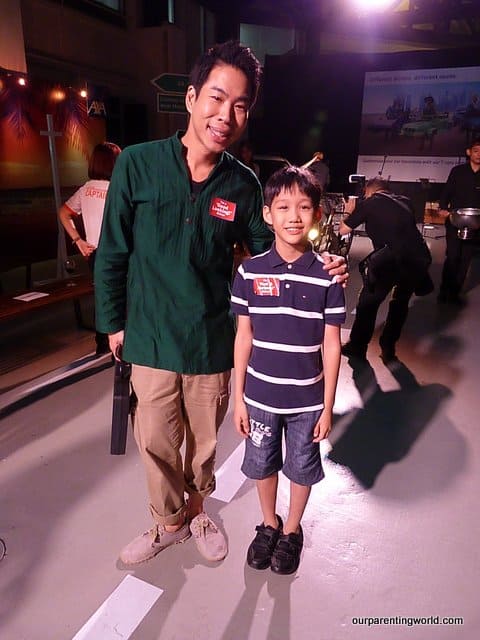 Gor Gor with the talented Chua Enlai who is currently seen in Channel 5, The Noose. We always look forward to watch him in The Noose. 
Gor Gor with Irene Ang, she is also well known for her role as Mrs Rosie Phua in Singapore's sitcom Phua Chu Kang Pte Ltd. Irene is a brilliant lady, she is an award winning actress and CEO of FLY Entertainment Pte Ltd (Singapore leading artiste management company). Gor Gor always watch a lot of local production and he is so happy to be able to see his favourite actors/actresses!
Additional Information:
More details about "SmartDrive" can be found at www.axa.com.sg or by calling 1800 880 4888.