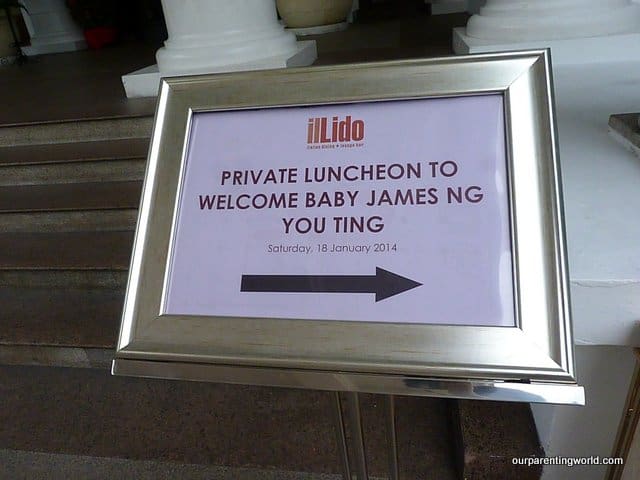 Congratulations to our dear friend, Max and family for having their first born baby boy! Max and family is our long time friend who owned a successful law firm. They held a private luncheon at one of our favourite places in Singapore, Sentosa.
The party was at ilLido an award winning stylish Italian Restaurant.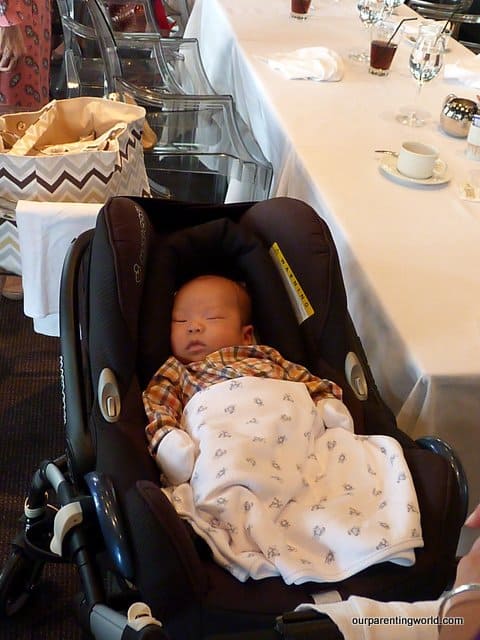 The Star of the party, Hello Baby James, isn't he adorable?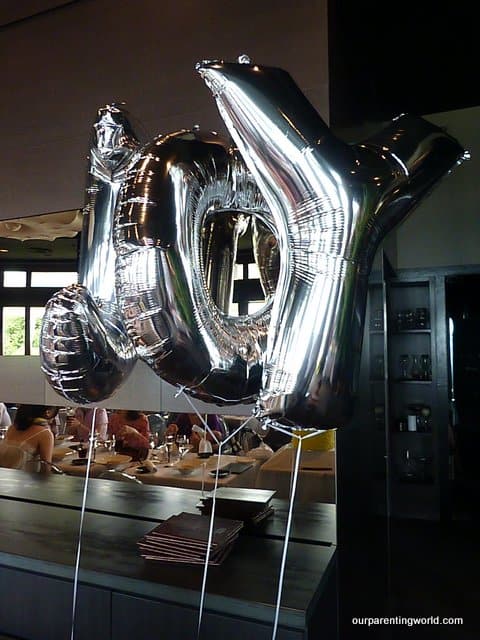 The Huge JOY balloons at the restaurant. Many children at the party were delighted to see these huge sized balloons.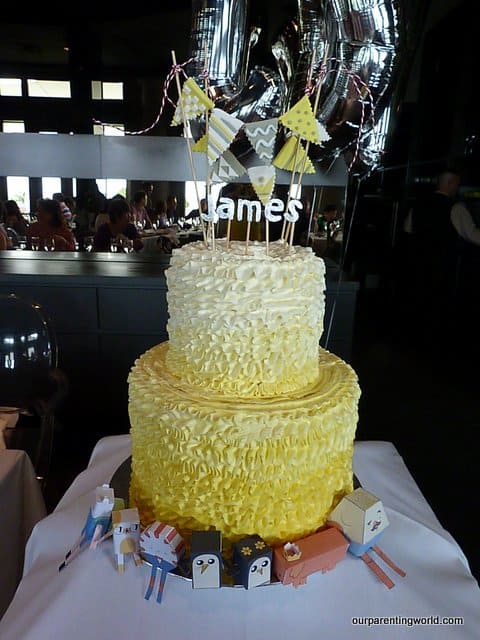 The beautiful two tier cake celebrating the birth of baby James.
Let's look at the dishes being served at ilLido which offers original Italian creations using the most premium and freshest ingredients that it can find at every season.
We will start off with the Adults' menu, Bon Appetit!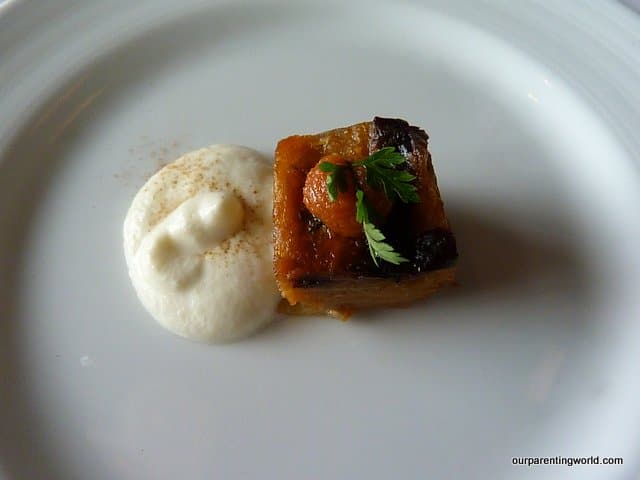 Once we were seated, the waiter served us with an entrée which consisted of a glazed salmon with a dallop of creme. Children also get to eat this entrée before their main meal. The salmon was soft and tasty.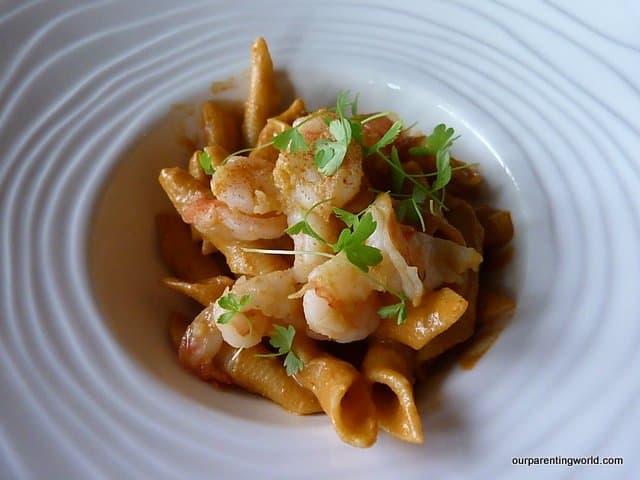 Appetizers – we chose to have pasta with prawns. Even though it was appetizers, we found the portions filling, the pasta was chewy and we were able to taste the freshest of the prawns.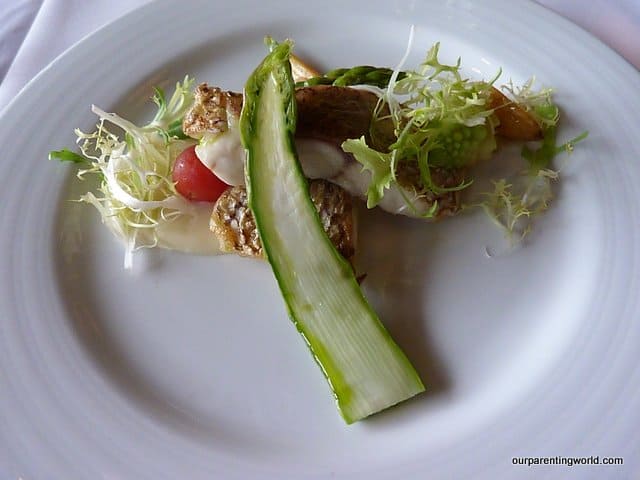 Main Course – Mummy chose Wild Snapper with Asparagus. This was an excellent pairing of Snapper and Asparagus. The snapper was cooked to perfection that was soft, fresh and juicy.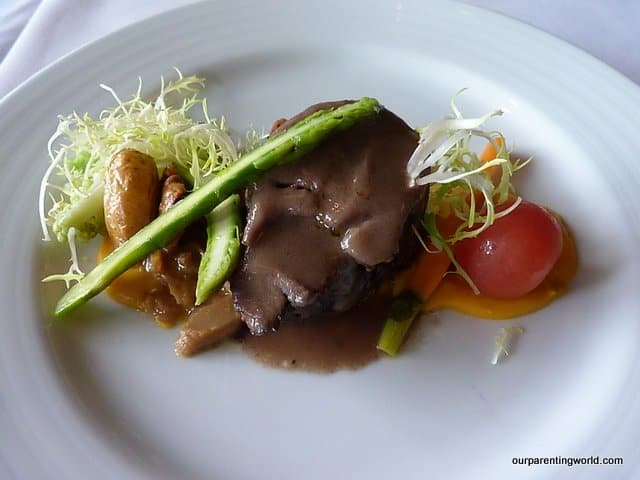 Main Course – Daddy chose Prime Beef Tenderloin with Asparagus and Parsley Root. The beef was flavorful and succulent and the best part was, the beef was lean and it did not give us a greasy feeling.
Desserts – Roasted Strawberries with Vanilla & Yogurt Semifreddo. A nice way to end our meal with a delicious desserts.
Now let's look at the children's menu: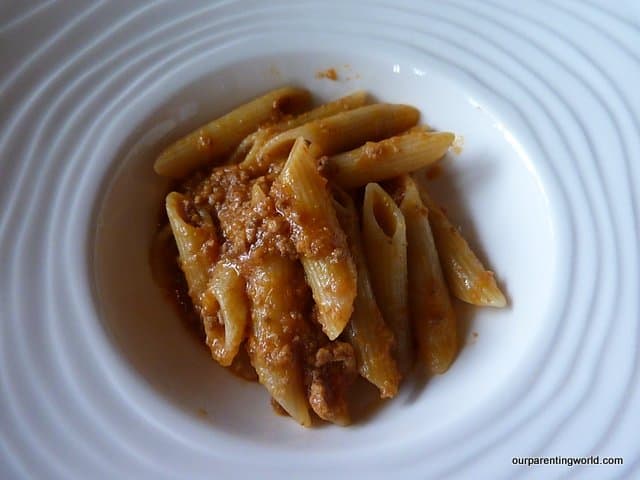 Gor Gor and Di Di always love to eat pasta. The pasta was soft and bolognese was tasty both of them finished this dish up in no time.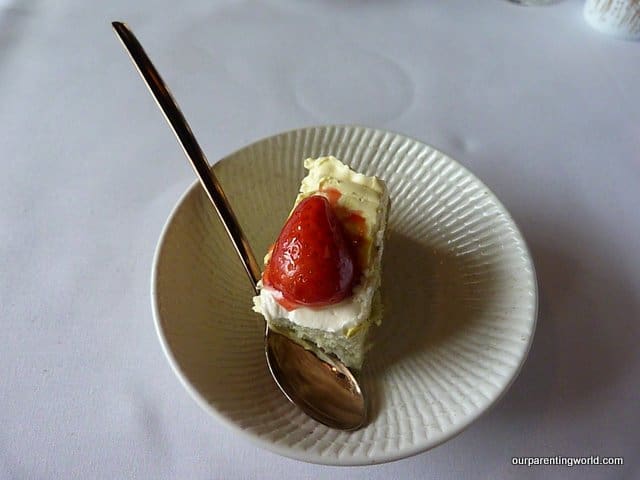 Desserts – Gor Gor chose to have a slice of cake.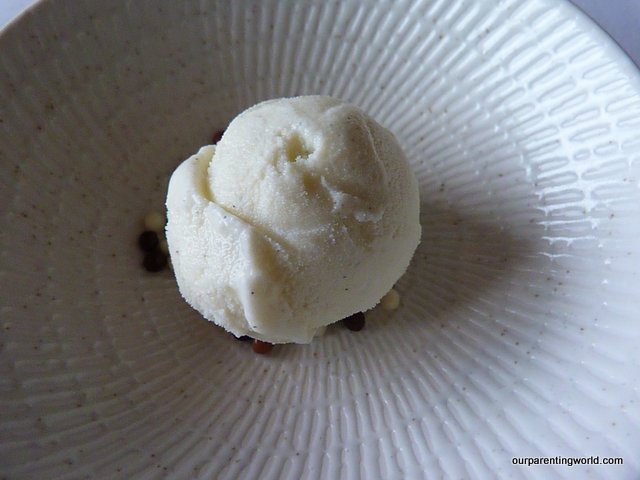 Desserts – Di Di chose to have a scoop of vanilla ice cream.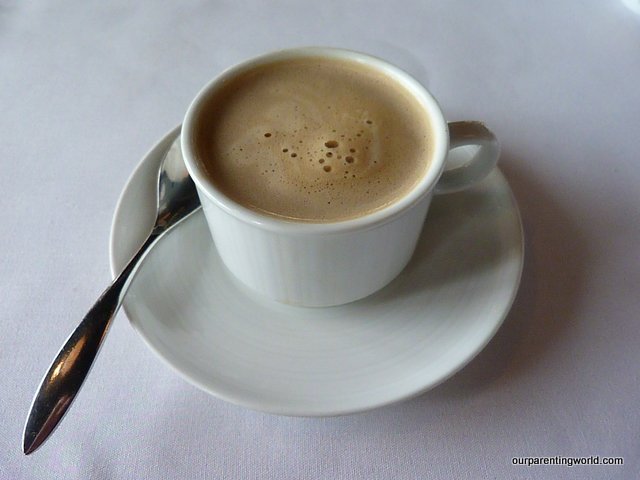 A nice cup of aromatic coffee at the end of our filling and delicious lunch for the adults. 
At the party, Di Di entertained us with a series of his funny faces. We all had a good laugh!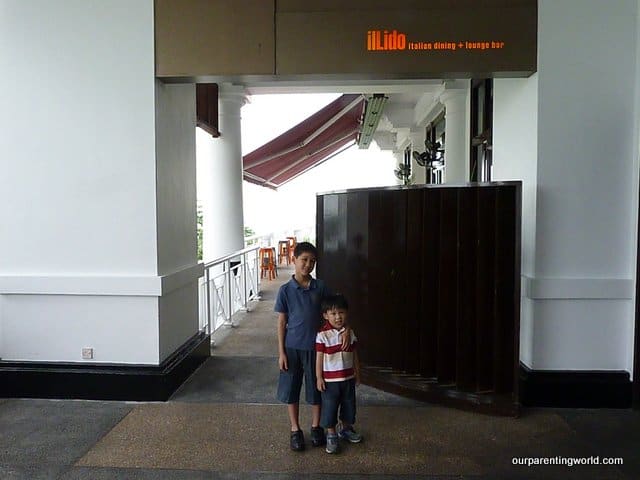 Here, we would like to thank Max and family for inviting us to the baby shower. We all had a good time!
Additional information about ilLido:
ilLido Pte Ltd
Sentosa Golf Club
27 Bukit Manis Road
Singapore 099892
Tel: +65 6866 1977
Fax: +65 6866 1979
Please click HERE for more information about the restaurant.