Baby World Fair 2018  – The No.1 Leading & Largest Baby Fair in Singapore is held at Singapore Expo Hall 5 from 6 to 8 July 2018.
Parents, this is a good opportunity to stock up on your essentials from strollers, buggies, travel systems, car seats and nursery furniture as well as lots of stylish, handy and innovative products from adorable clothing to feeding accessories. There are over 200,000 products from more than 1500 leading and boutique baby brands participating, Baby World Fair is organized by Mummy's Market, the trusted name behind Singapore's largest baby fairs. Mummys Market is the indisputable industry leader in baby and child fairs in Singapore, capturing over 75% of market share locally and bringing together 80 per cent of all local baby product distributors in a single fair. Over 800,000 visitors participate in Mummys Market's eight annual fairs with nearly S$100 million worth of products transacted on its platforms yearly. 
This is the largest baby fair in Southeast Asia at nearly 107,000 square feet. Additionally, Mummys Market has seen 15-20 per cent year-on-year increase in sales volume in every baby fair it has organised since its inception. Predominantly serving females in Singapore between the ages of 25-45 years old, Mummys Market supports mummies and mummies-to-be from the onset of their pregnancy to parenthood. As such, they educate and engage at least 80 per cent of females that belong to a family nucleus year-on-year.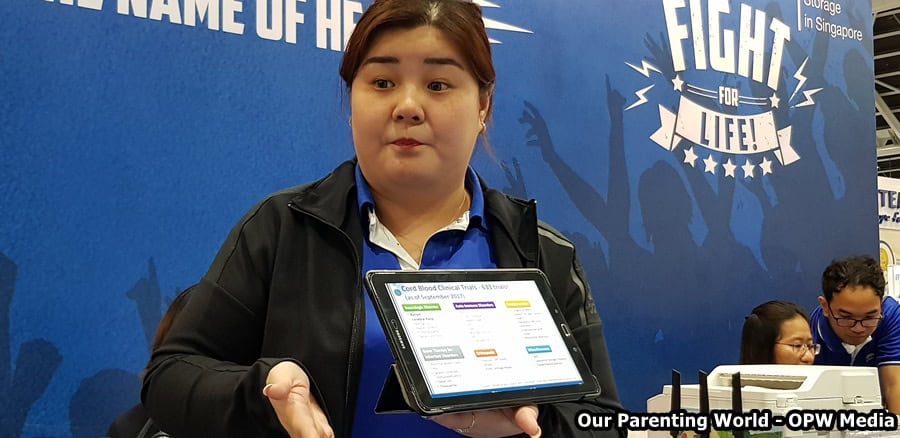 At the media tour today, we had the opportunity to find out more about the various exhibitors at Baby World Fair. If you are keen to learn more about cordlife and find out what are the benefits of storing your baby's umbilical cord and cord blood, you can visit Cordlfe at Booth C01.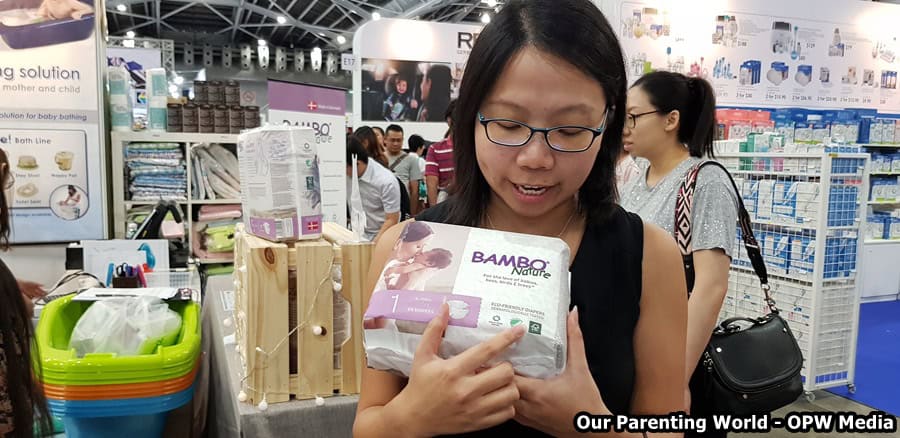 Bambo Nature offers Eco Friendly Diapers that are safe and offer supernatural performance. The diapers are natural and free of harmful chemicals and all known allergens, it comes with an unique 3 layer design and a super absorbent core that can stand up to multiple wettings even overnight. Visit Bambo Nature at Booth B13 to find out more.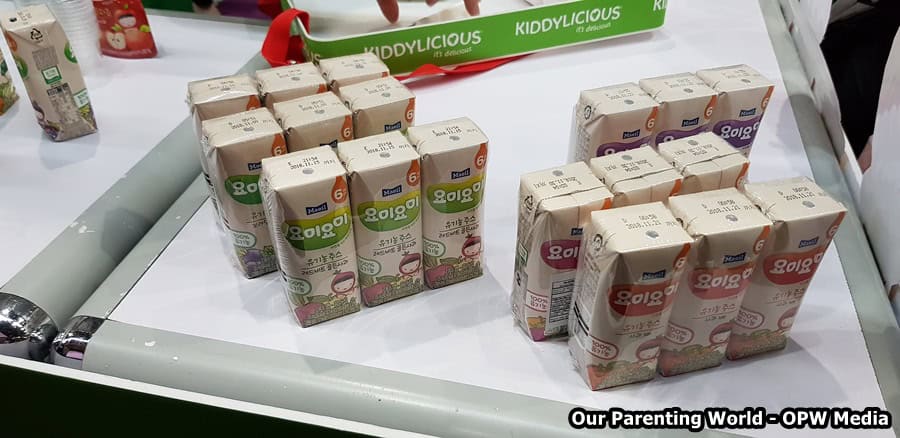 Visit POSH BABY Food Street at Booth A13 where you can purchase delicious meals, snacks, drinks for your babies, toddlers and preschoolers. We have sampled some of the food and even adults like it!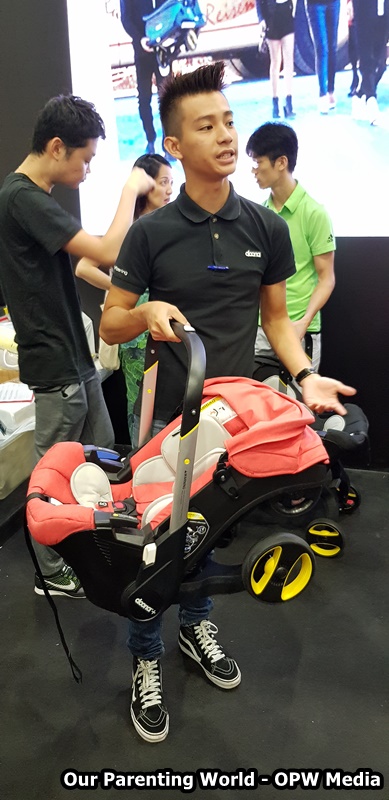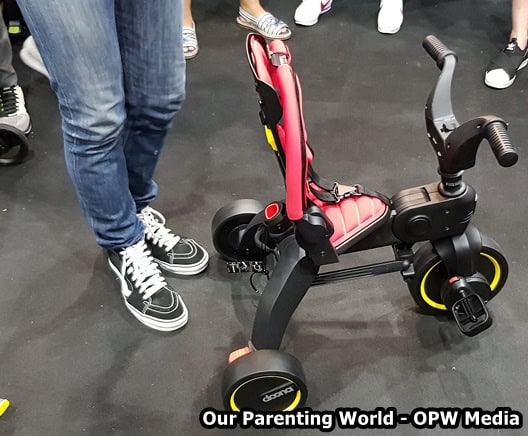 Visit Jarrons & Co at Booth C17 to look at the largest cot selections available in the market and also launching in Asia for the very first time at Baby World Fair in Singapore is Doona's 4 in 1 Liki Trike is the smallest, most compact folding trike in the world.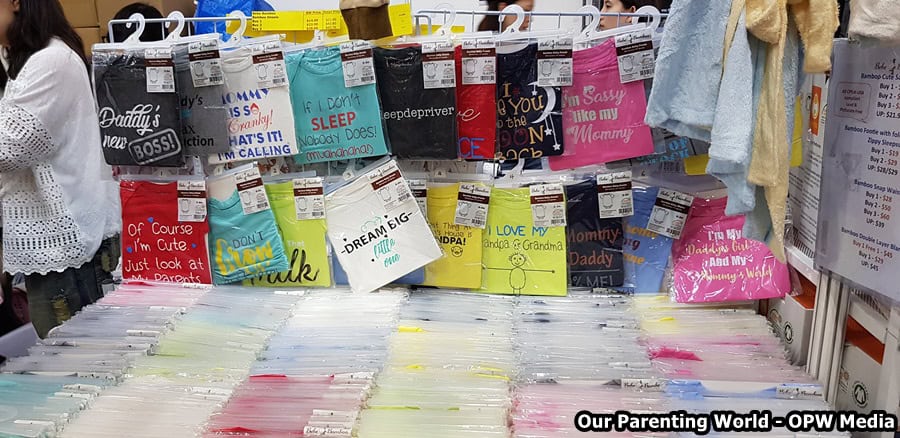 Get high quality, safe and bamboo made materials for your child at Bebe Avenue – Bebe Bamboo at Booth E25. It has a wide range of products from towels to clothing which will provide the softest touch for your newborn baby.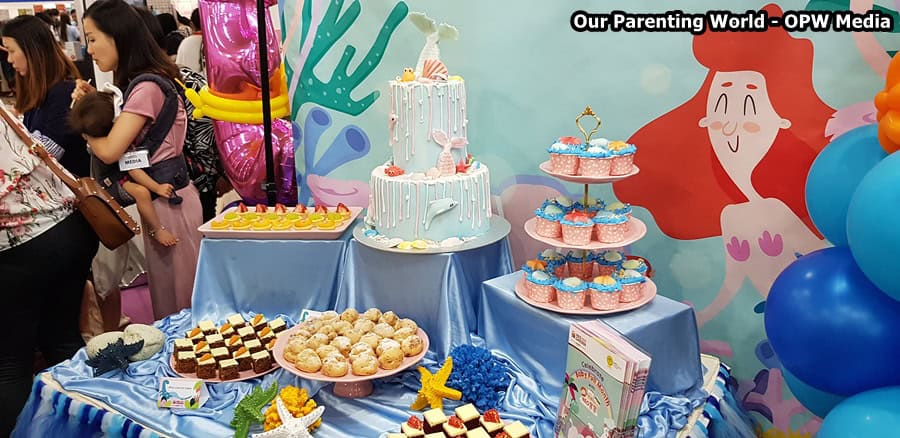 If you are looking at organising your baby's full moon and birthday parties, visit Neo Garden Catering, the No.1 Celebration Partner for your party's needs at Booth G29.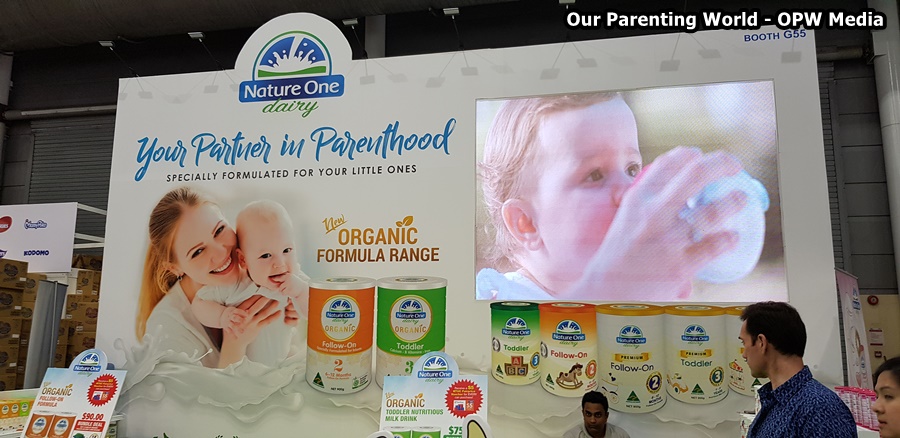 Visit Nature One Dairy at Booth G55 for its wide range of dairy products specifically designed for every age group ranging from infants to the elderly and everything in-between. Its products are made from 100% grass-fed Australian cow's milk with finest ingredients that are subject to the highest level of scrutiny, microbiological, chemical testing and analysis. The testing is all carried out by nationally and NATA accredited laboratory's both here in Australia and overseas.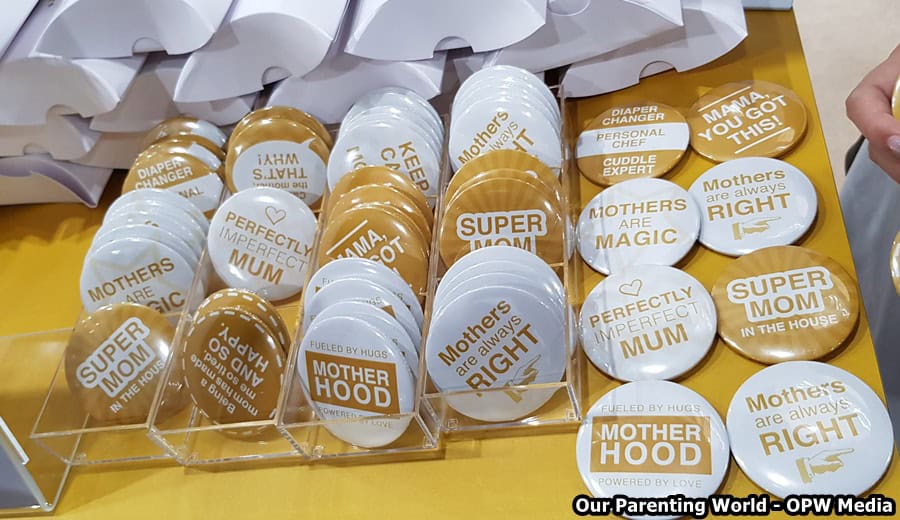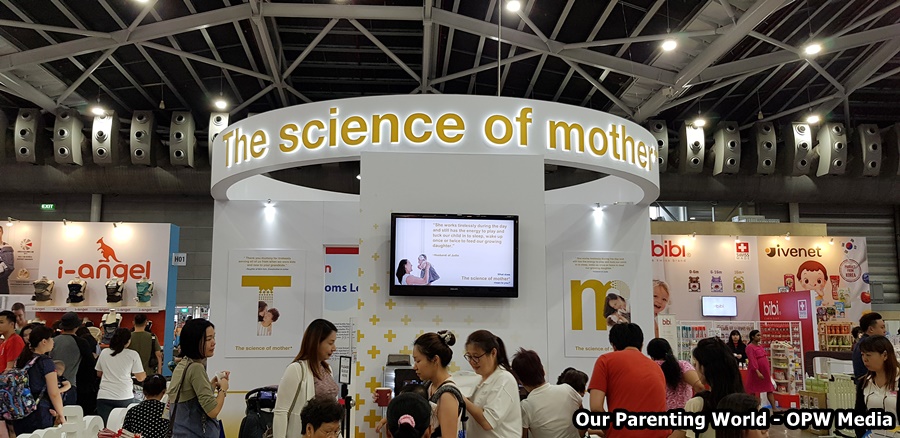 Nestle Singapore has launched The Science of Mother+ with over 150 years of scientific advancement and its Swiss promise to deliver its best with precision and perfection to mummies. Nestle has also prepare some thoughtful gifts for mummies, visit the booth at G09 to find out more about its products, special offers, gifts available and there is a lounge area with drinks and snacks for parents to relax and take a break from all the shopping. 
In addition, get ready for exciting perks when you visit Baby World Fair 2018 like: 
Free Pregnancy Goodie Bag
Free Mystery Gifts – Up To $50,000 Worth Of Baby Products to Giveaway!
Craizest Pre Order Deals, Unbeatable Starbuy Deals, Craziest Deals and Early Bird Special Deals
Hurry & Grab all Unbeatable Starbuy Deals and Amazing Perks at Biggest Baby Fair Singapore – https://babyworldfair.com
Singapore's Largest Baby Fair – Baby World Fair 2018
Dates: 6 – 8 July 2018 (Friday – Sunday)
Timings: Friday – Saturday: 11am to 9pm
Sunday: 11am to 8pm
Venue: Singapore Expo Hall 5
To find out more, please visit https://babyworldfair.com/