Our Parenting World team attended the media launch of the all-new Bosch Series 8 ovens. The exciting event was held at General Aviation Centre where Bosch will unveil its new Series 8 Ovens that was granted the 2015 German Design Award featuring 21 new technologies that will make cooking a breeze for anyone.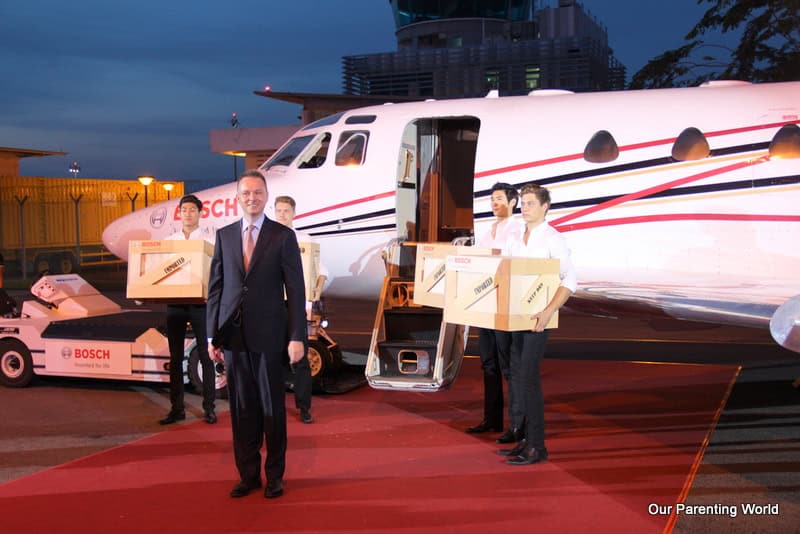 President of BSH Asia Pacific, Marc Hantscher arrived at the venue to start the launch and introduced the latest built-in ovens which is also the first in Asia Pacific.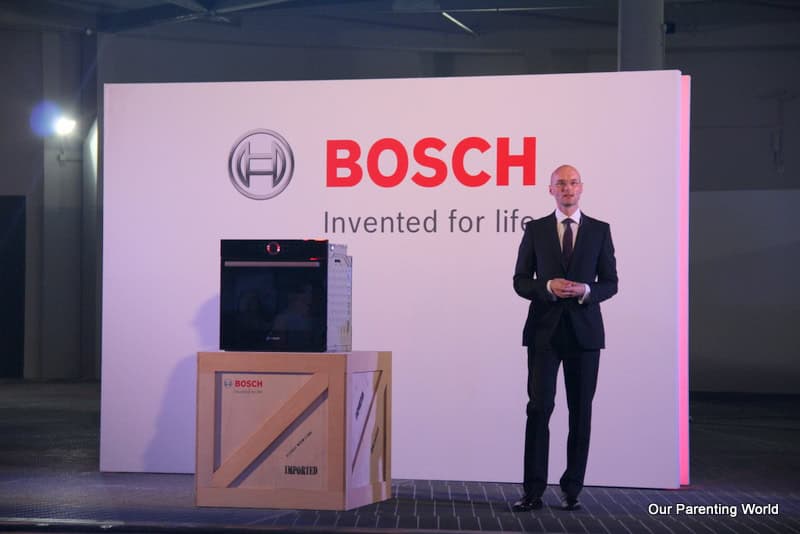 Ekkehard Rabold of Head of Category Management Cooking went on to elaborate more on the latest ovens. The innovative ovens took years of dedicated research and development by 130 engineers as well as feedback gathered from over 7,000 customers. Bosch invented the all in one oven that is capable of micowaving, steaming, roasting and baking. It has highly-sophisticated sensors that is capable of making automatic adjustments that will help any beginner cook to come up with delicious dishes or make a lavish dinner spread with little effort!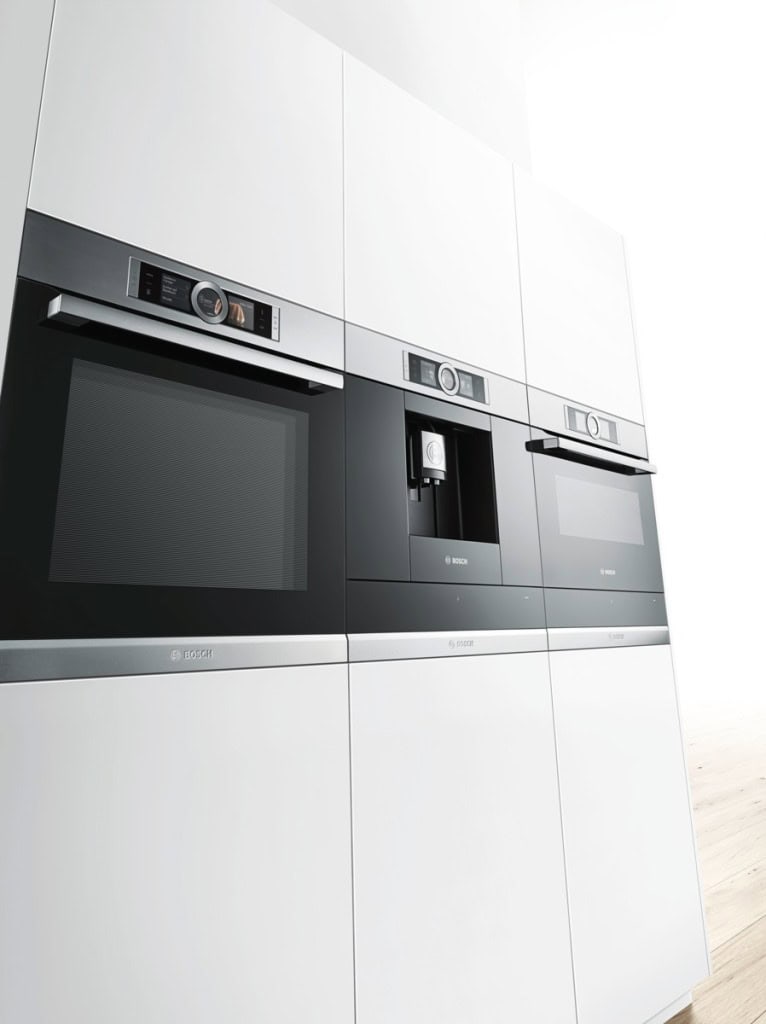 Photo Credit: Bosch
Bosch's exclusive and newly-developed 4D hot air technology ensures even heat distribution for well-balanced cooking results. The consistent heating is delivered by a symmetric, alternating fan that is driven by the efficient EcoSilence Drive motor. There is no longer a need to guess the appropriate shelf level on which to place a dish. Cooking trays can now be placed on any of the oven's four baking and roasting levels and the best results will still prevail even when you bake and roast on all four levels simultaneously.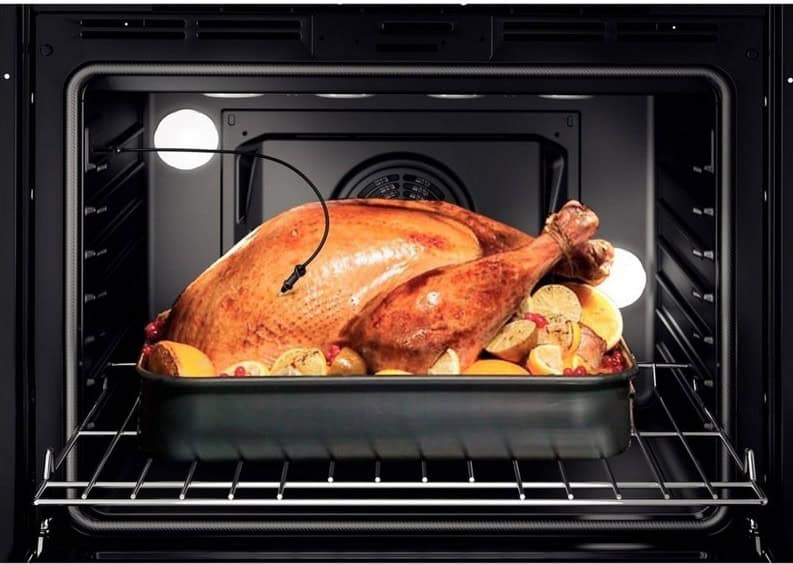 Photo Credit: Bosch
The 4D hot air technology has a new steam injection function. Meat dishes roasted with hot air and steam become crispy on the outside and succulent on the inside. Baking in combination with steam is also great for making shiny breadcrusts. The Bosch Series 8 Ovens can also be used to steam vegetables and fish in the traditional way. The integrated microwave feature can help to reduce cooking time of dishes by up to 50 percent, should food not be cooked quick enough. It comes with fuss-free PerfectBake sensor for the ideal bake if you want perfectly-risen sponge cakes, muffins, cupcakes, and breads as moisture levels are regulated in the oven cavity for an even bake. Upon selecting the desired bake-type, the oven automatically sets the ideal heating mode, temperature, and duration. Underbaked or burnt cakes will now be a thing of the past. It also has PerfectRoast meat probe which is a device that measures the core temperature of meats, is ideal for preparing meat, poultry and fish. The device gives you an exact sense of the doneness of a roast at three different points. Its high level of accuracy promises perfect roasting outcomes.
True to Bosch's iconic user-interface design, the Series 8 Ovens are precisely-contoured with full metal surfaces, and built with a high-resolution and interactive display. All the ovens are embellished with glass touch buttons, embossed icon buttons and brushed stainless steel integrated control rings. Bosch's new series of ovens really make cooking look so easy now!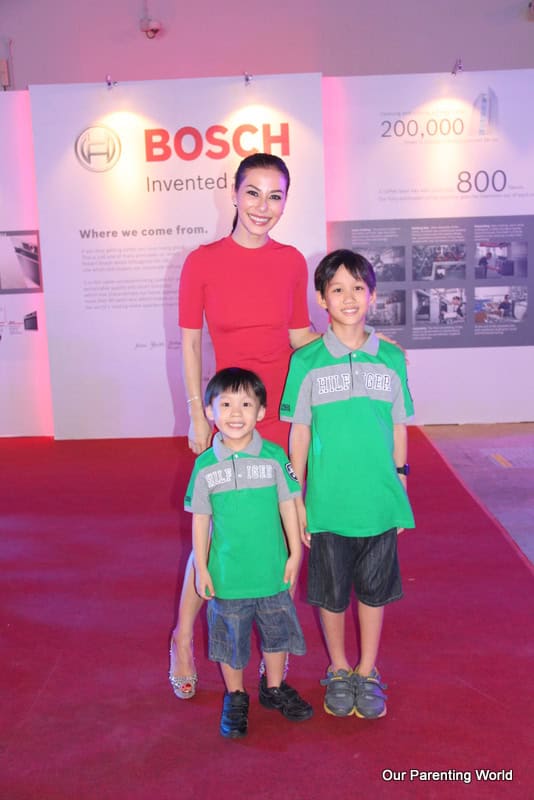 Our team get up close with the lovely Denise Keller who was the host of Bosch Media Launch. Denise is the current host of "Passage to Malaysia" on TLC, part of the Discovery Channel network.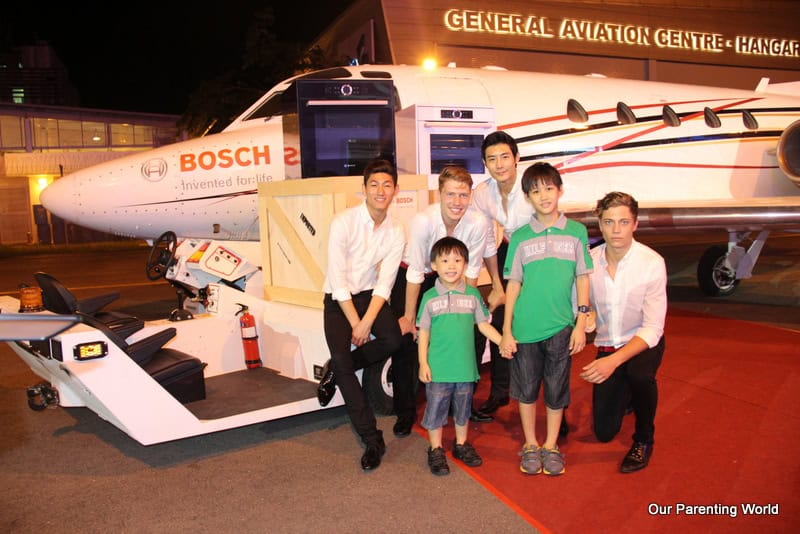 The Bosch Series 8 Ovens, with 11 models to suit everyone, will be available at all leading departmental and home appliances stores islandwide from June 2015. To find out more about Bosch, please click HERE.