Gor Gor says:
I am not doing Science in school as I am not Primary 3 yet but I know about Science. It is part of our daily lives and I am also a member of the Science Centre.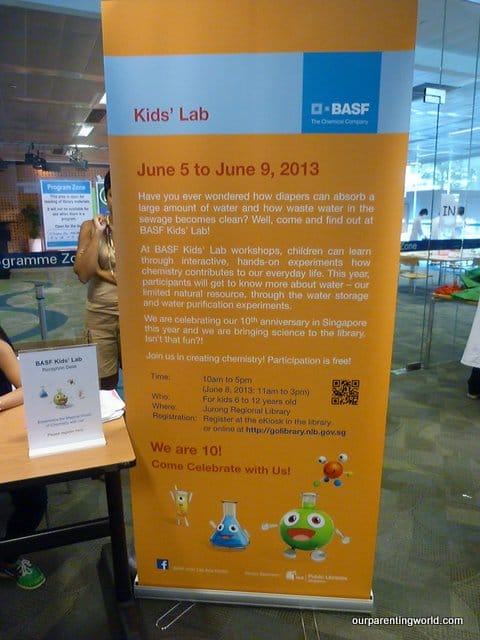 I am going to do experiment at BASF Kids' Lab held at Jurong Regional Library.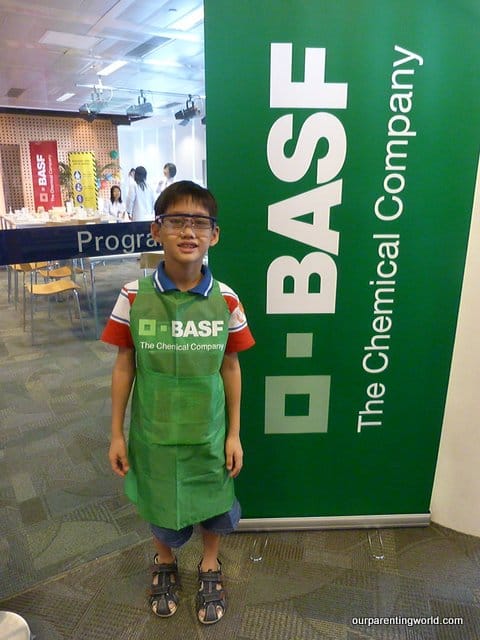 I am fully gear up with protective spectacles and apron. I feel like a Scientist already!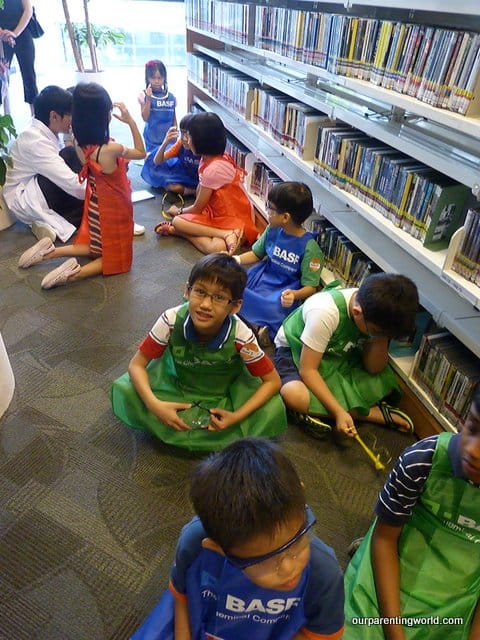 I am going to start my experiments soon! Guess what will I be doing?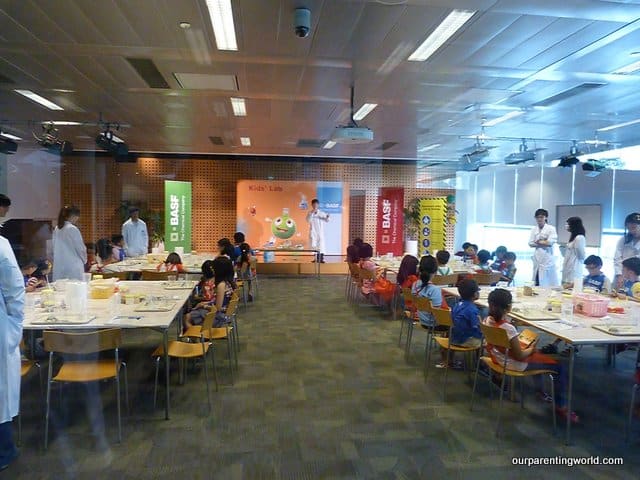 There are two experiments being conducted per session in Kids' Lab 2013 and they are:
1. Water storage experiment where children will test the water storage capacity of a mixture of superabsorbent polymers and sand. This shows how superabsorbent polymers helps to mix with soil to reduce losses due to seepage into sandy soil in agricultural use.
2. Water purification experiment where children will produce their own "dirty water" and then go on to remove solid and dissolved particles. This will demonstrate how waste water is being purified in sewage plants.
Gor Gor enjoys doing the above experiments as he is pretty excited as to how dirty water can be transformed into clean water.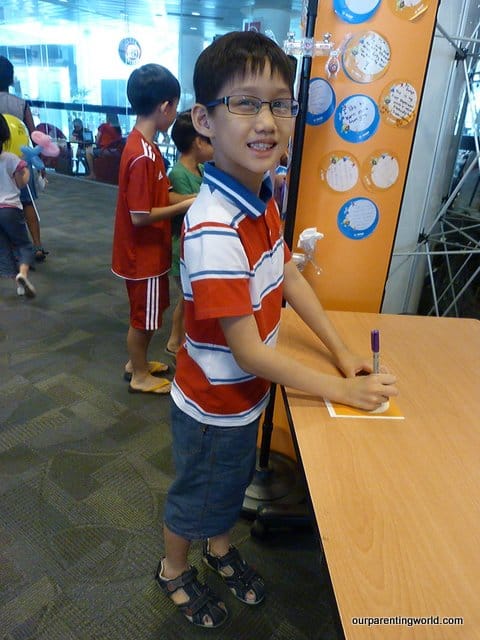 I am writing down my thoughts of the Kids' Lab. I enjoy coming for the BASF Kids' Lab as it is well conducted and it increases my interests in Science. I will be back next year!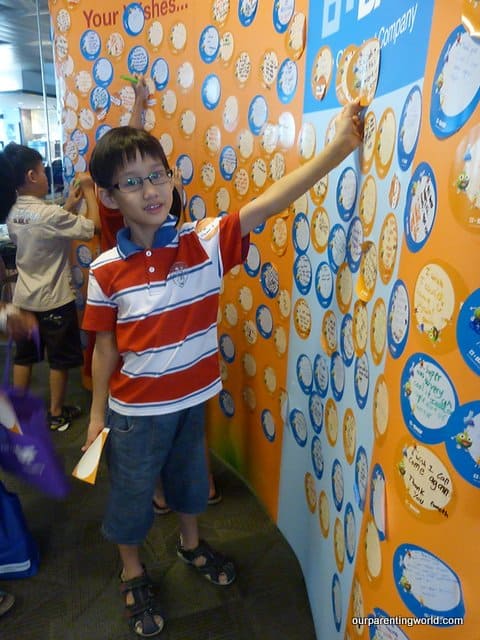 About BASF, the world's largest chemical company and BASF Kids' Lab is an interactive chemistry education program designed for children, aged 6 to 12, to learn more about Chemistry and Science through fun hands-on chemical experiments.  BASF strives to leverage its expertise in chemistry and foster interest among future generations and thus, started Kids' Lab more than 10 years ago as their way of giving back to communities in which they operate. Admission is free and in Singapore, Kids' Lab has been held during the June school holidays in the past nine years, reaching out to 1,200 to 1,500 children every year. Look out for it next year!