Photo credit: People's Association (PA)
This school holidays, People's Association (PA) has organised the School Holiday Series: a-MAZE-ing Balloon Museum event over the weekend starting today till 19 June at Marina Square where children and parents are able to try out some of the School Holiday Series (SHS) courses. 
One of the highlights is the 3D Balloon maze created by members from the PA Balloon Sculpting Interest Group (IG), the Balloon Maze entered the Singapore Book of Records as the 'Biggest Balloon Maze in Singapore'!. Don't miss this remarkable structure made out of balloons!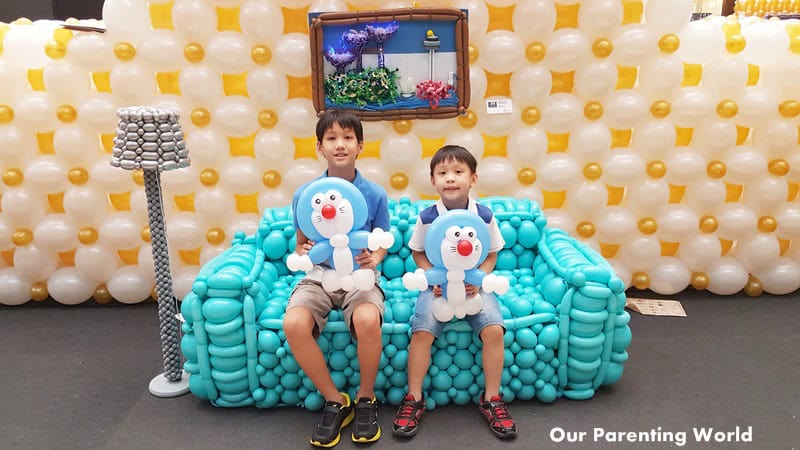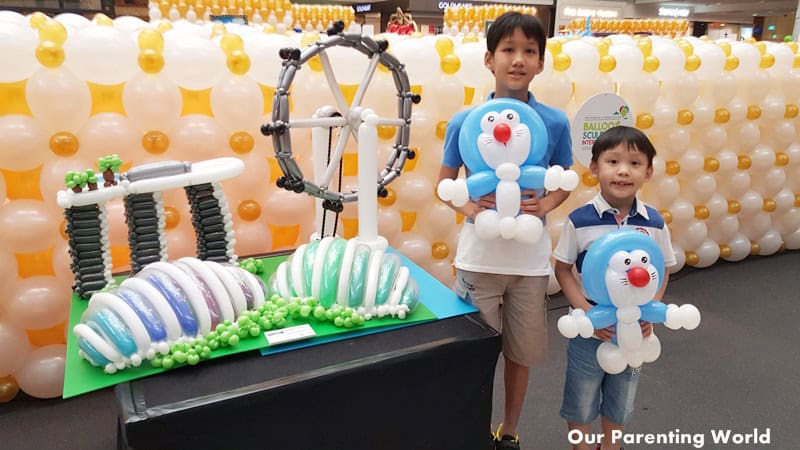 Marina Square Atrium has beautifully transformed into an amazing balloons fantasy land with lots of creative and beautiful balloons sculptures and landmarks like Marina Bay Sands, Gardens by the Bay and many more!
Come down to Marina Square Atrium with your family to visit the a-MAZE-ing Balloon Museum. Be amazed and take lots of memorable pictures.
People's Association (PA) introduced the School Holiday Series (SHS) affordable courses that are specially catered for children between 4 to 16 years old. These courses are available at various Community Clubs, ranging from fun-filled workshops which instil confidence and creativity to interactive science sessions for aspiring young scientists.
There are also exciting Parent – Child courses, such as Baking for Parents and Kids and Home Grown Organic Vegetables, where parents can attend with their kids and create something memorable together. It is also a great opportunity for parents and children to get to know more families in their community.
Some of the SHS courses offered by People's Association are available for 'sampling' at Marina Square Atrium.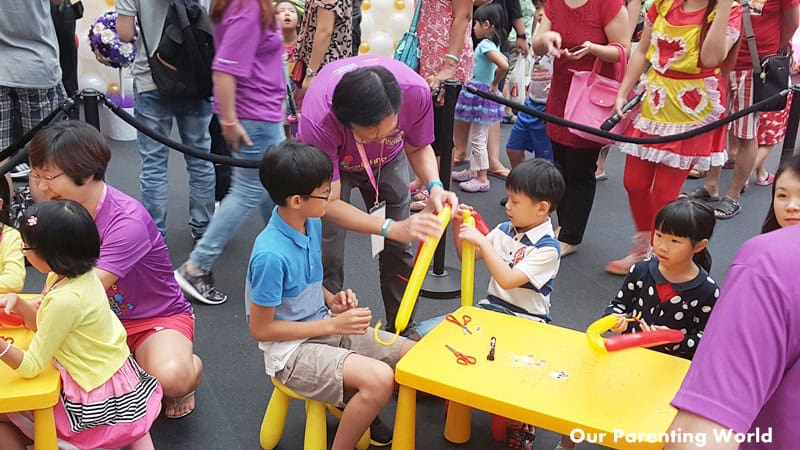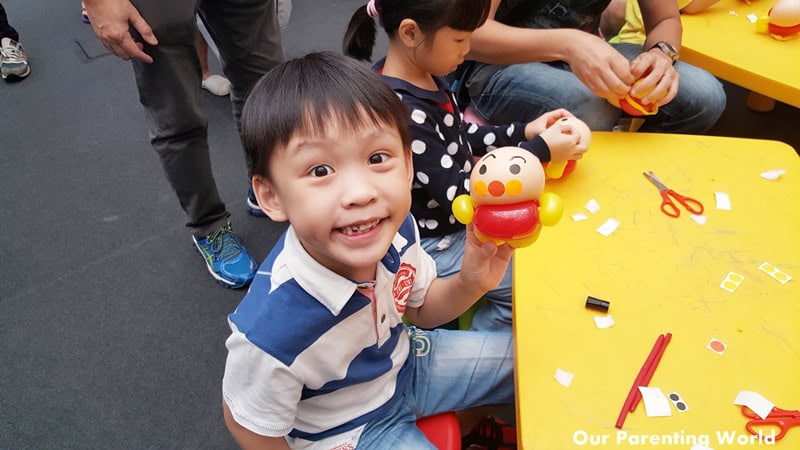 At Balloon Sculpting Workshop, learn how to sculpt balloon cartoon character in this hands-on workshop and you get to bring it home.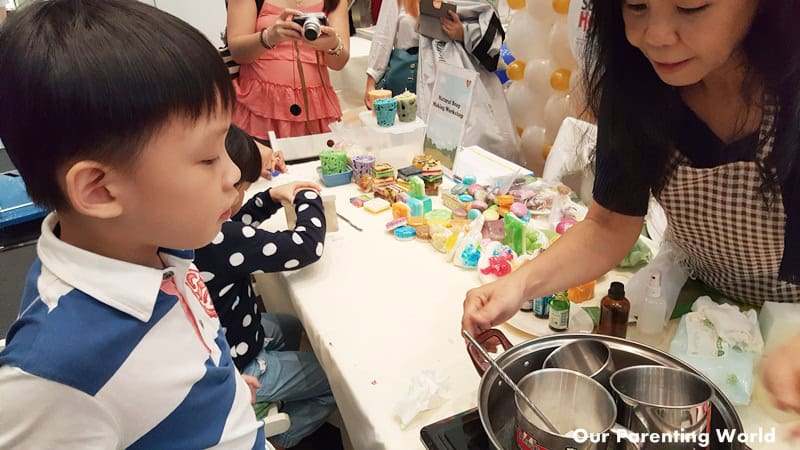 Have fun learning how to make your own soaps at Natural Soap Making Workshop.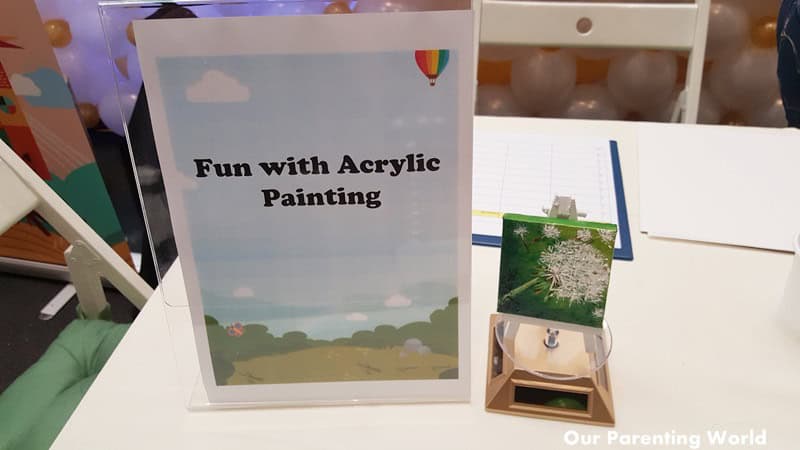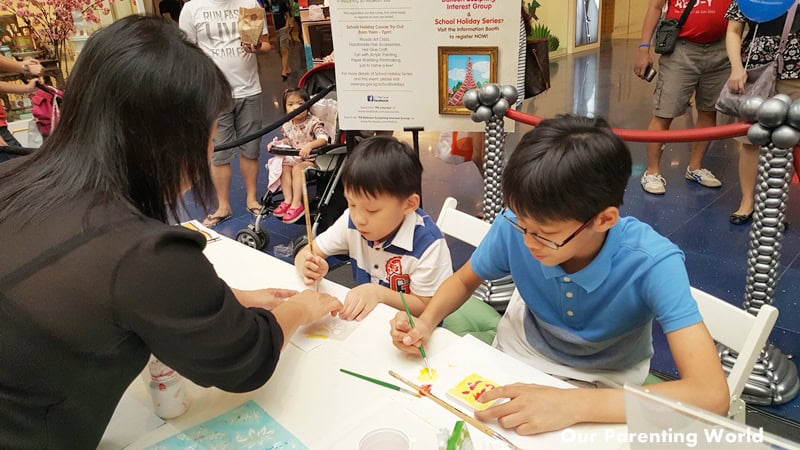 Get hands-on, exercise your creativity and learn how to paint at Fun with Acrylic Painting workshop. 
We have been big fans of People's Association for years because we normally book their badminton court to play badminton, take up its classes and many times have lunch or tea at the food outlets in the premises after our games and or classes. People's Association has been very successful in providing community support to our society.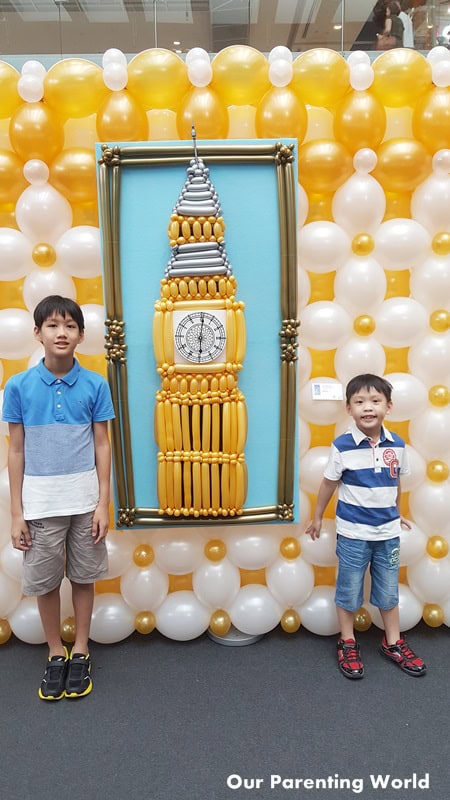 The 3D Balloon Museum Event is very popular with many families who came to admire the amazing 3D balloons display and to try their hands on some of the preview workshops. Don't miss the amazing maze made from balloons where visitors can walk from the entrance to the exit and at the same time, admire the various exhibits and sculptures all made from balloons. 
Additional Information:
Be aMAZEd by the People's Association (PA) School Holiday Series and a-MAZE-ing Balloon Museum, brought to you and your family by PA Trainers and PA Balloon Sculpting Interest Groups! Enjoy creative hands-on school holiday course try-outs while discovering the fascinating balloon museum surprises with your loved ones! Participate in the free balloon sculpting workshops, balloon give-aways and receive an exclusive School Holiday Series gift (while stocks last) when you sign up for any School Holiday Series courses on-site!
Date: 18 & 19 June 2016 (Saturday & Sunday)
Time: 11am – 9pm
Venue: Marina Square Atrium
*On-site pre-registration (on first-come, first-serve basis) is required as slots are limited.
For more information on School Holiday Series and this event, please visit: