The National Day of Singapore is celebrated on the 9th of August every year. Singapore is a multiracial country with four official languages. They are English, Chinese, Malay and Tamil and the national language of Singapore is Malay.
Come August is an important occasion for Singaporeans to celebrate our National Day and also Hari Raya Aidilfitri which is a joyous time of the year and often celebrated to a grand scale over a month. This is the time where the Malays will wear their best clothes, visit their relatives and friends over good food and company. Children are given packets of money just like the Chinese giving red packets to their children during Chinese New Year.
Gardens by the Bay being one of Singapore's top attractions will be celebrating this important festivals with flowers.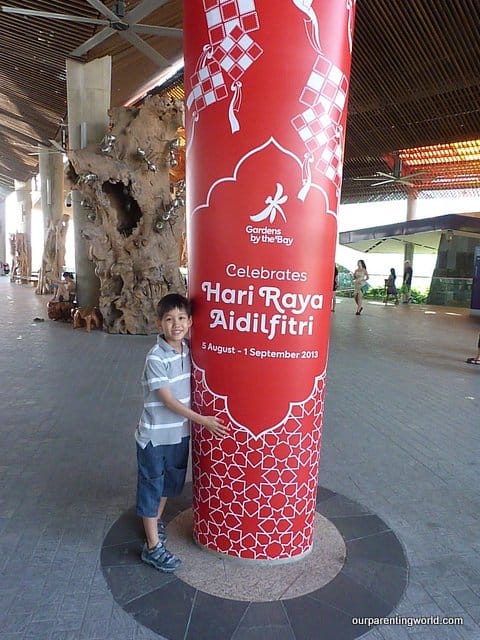 Enjoy Hari Raya Aidilfitri and National Day at the Gardens with a special floral display from 5 August to 1 September 2013.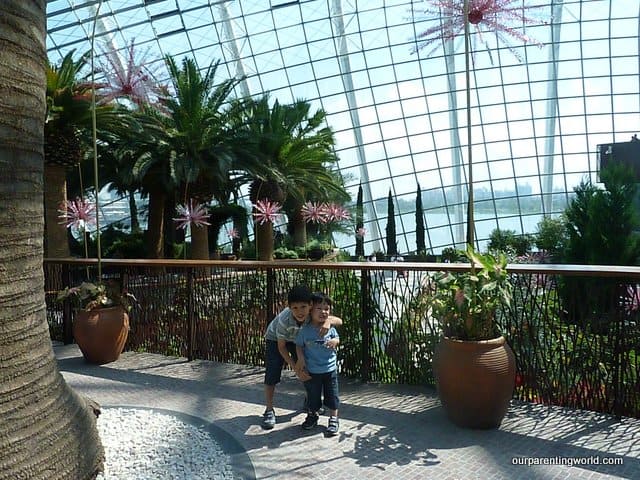 We are here at the Flower Dome where it is transformed into rich Malay theme floral displays and decorations. Come and join us as we explored this beautiful place.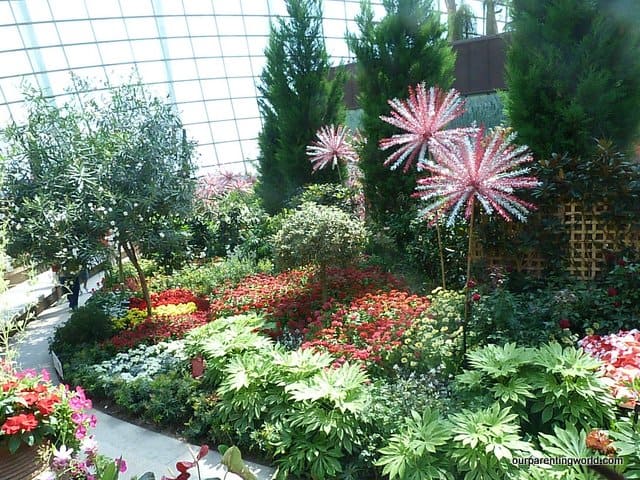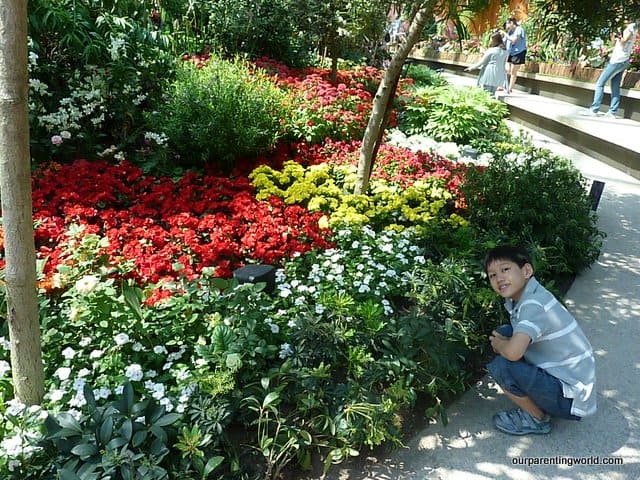 Look at the beautiful flowers. 
Here are the photos of some of the flowers that we have taken, there are so many. Aren't they beautiful?
The "Did you know?" signs are displayed to help provide more information for the visitors. Gor Gor enjoys reading them as he said he gets to enjoy the Gardens more and bring back with a wealth of knowledge.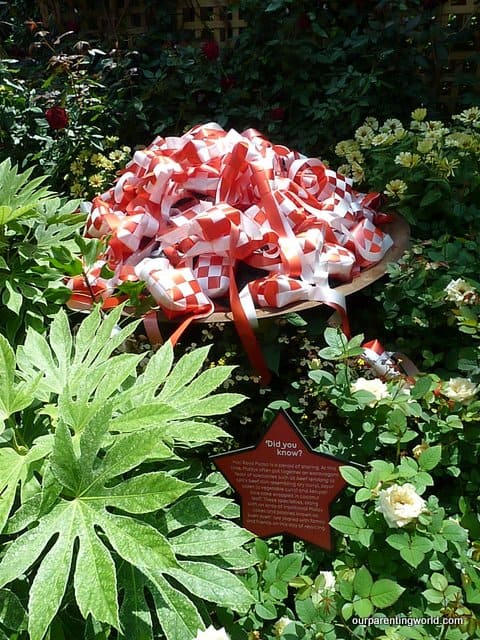 This display is Ketupat which is rice cake wrapped with coconut leaves. The ketupat is a signature dish during Hari Raya. Many Malays will tell you it is not Hari Raya without this. How do you eat this? Once the rice cake is cooked, removed it from the leaves and cut into smaller pieces, eat it either with dipping or pouring savoury gravy over them. It is delicious, we love it too.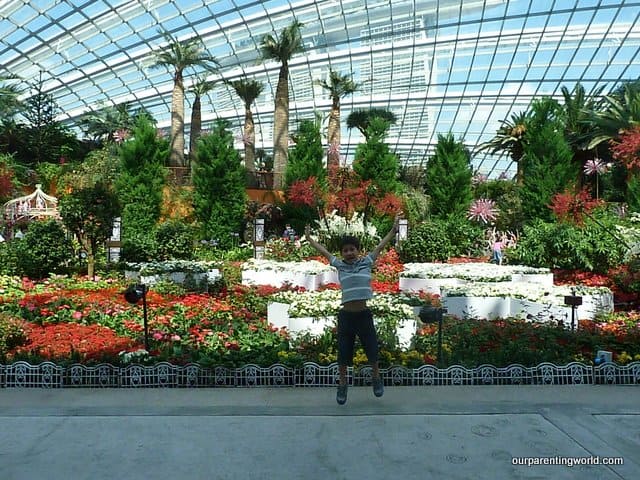 Gor Gor doing his signature jumping for joy at the Flower Dome. He loves this place.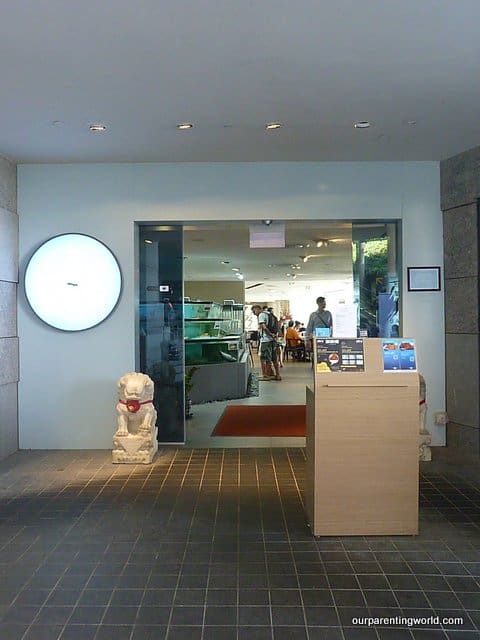 After visiting the Flower Dome, everyone is hungry. At Gardens by the Bay, there are lots of dining places ranging from cafes to restaurants serving good food. This time, we decided to go for the Chinese restaurant called Majestic Bay Seafood Restaurant for a sumptuous meal of Dim Sum.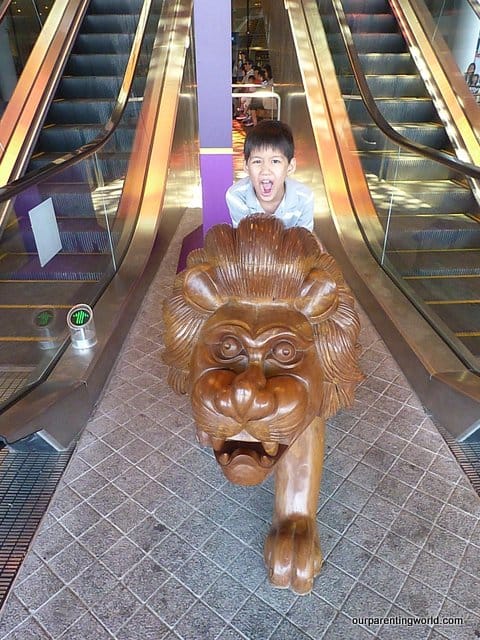 After filling our hungry stomachs, we are all raring to go.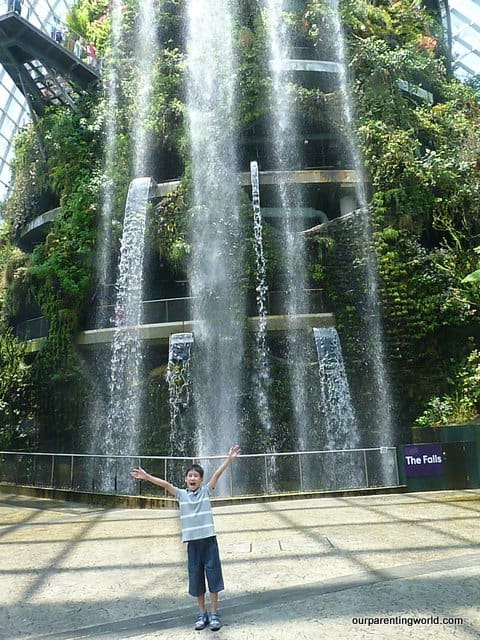 We are at Cloud Forest. Come and see the world's tallest indoor waterfall.

Look up at the above walkway, it is called Cloud Walk. Imagine walking among the clouds and have a bird's eye view of the place.
The Cloud Forest is also filled with beautiful floral gems.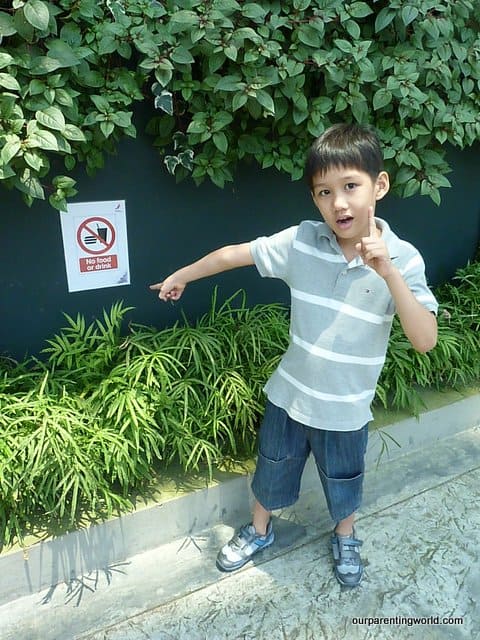 Please remember not to bring food or drink into the venue. Thank you.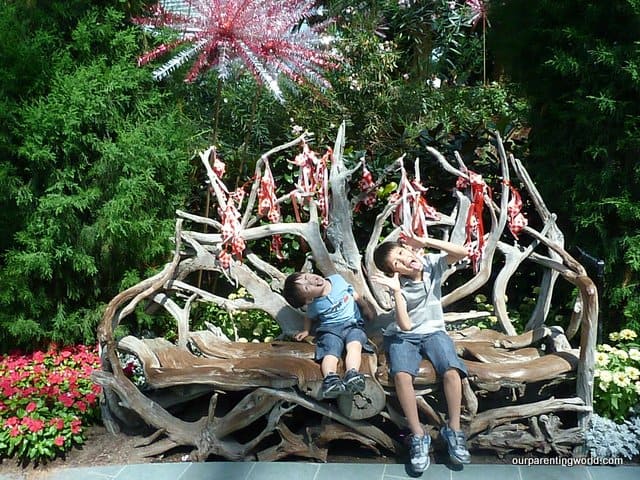 Gor Gor and Di Di having loads of fun at the Gardens, see their happy faces!
To find out about our previous visit to the Gardens, please click this link to read about our activities.
Our Parenting World would like to thank the kind and lovely organisers and everyone at Gardens by the Bay for inviting us!
Please come and visit the Gardens to see the beautiful Hari Raya Aidilfitri special floral display from 5 August to 1 September 2013. Hurry, please do so before and by 1 September 2013.
Bay South Outdoor Gardens

Cooled Conservatories & OCBC Skyway 

9:00 AM – 9:00 PM, Daily
Last ticket sale at 8:00 PM
Last admission at 8:30 PM

Outdoor Gardens Audio Tour

9:00 AM – 5:00 PM, Monday* to Friday 
9:30 AM – 4:00 PM, Saturday, Sunday, eve or and on Public Holidays
*Tour begins at 12:30 PM every 1st Monday of the month 

 
To find out more about the Gardens, please click this link. Have a great time!